There are few things in life that make you feel more energised than travelling in some form. You don't need to go far. But a change of scenery can provide a much-needed boost. If you're plodding along at work or missing the exuberance of your younger days, here are some destinations to visit this autumn.
Amsterdam
A vibrant city in the Netherlands, Amsterdam is the perfect place to let your hair down and cut loose for a weekend. There are regular flights from all over the UK, and you can pick them up for peanuts. In just over an hour, you'll be transported to a completely different world. This is a city of contrasts. Many people have heard or read about the infamous red light district. But there's a lot more to Amsterdam. You'll notice its beauty as soon as you touch down, and there are lots of cultural gems to discover if museums and galleries are your cup of tea. There are also some really cool and unique bars, and you won't struggle to find a lively night spot. Dam Square is a hive of activity at any hour of the day, but you'll find the best clubs scattered around the outskirts. Head to Westergasfabriek for urban bars with a trendy retro vibe.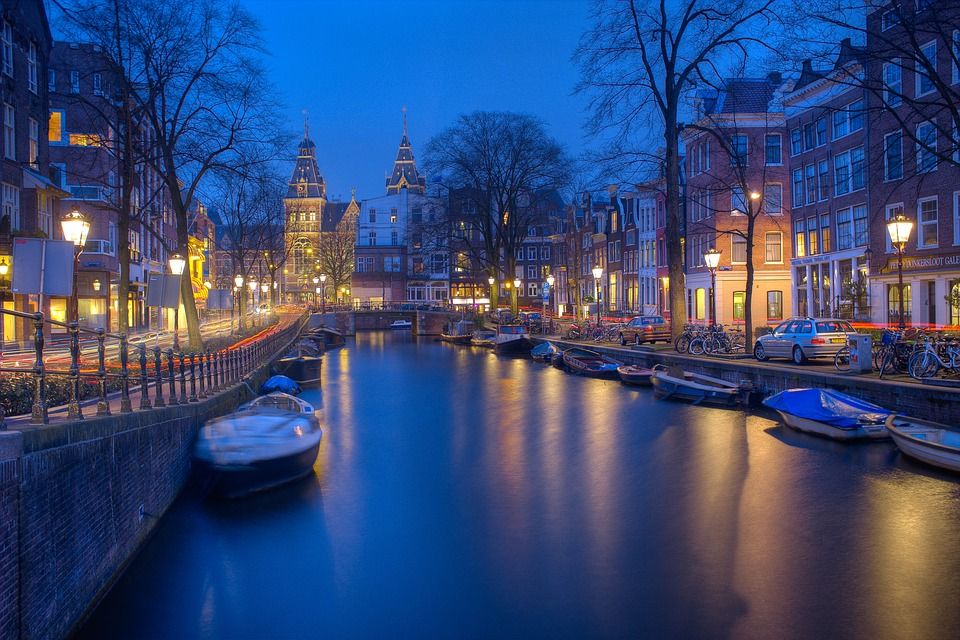 Image from https://pixabay.com/en/photos/amsterdam/
Blackpool
Blackpool may have a reputation for rubbish weather and kiss me quick hats. But it's the ideal location to escape the daily grind and have a bit of fun. Get your mates together, book your tickets for Blackpool Pleasure Beach and bomb up the M6. Embrace the swirling winds or fine rain and get ready for a day of theme park and fair rides and calorific treats. Take a trip up the tower to appreciate the views, or catch a gig at Winter Gardens. As the sun sets, head inland from the iconic promenade and you'll find a cluster of bars and restaurants. This is a popular stag and hen destination, so you're guaranteed large crowds, especially in the summer.
Image credit http://www.geograph.org.uk/photo/1095
Reykjavik
Iceland is a small nation, but it packs a punch when it comes to partying. Reykjavik is a quaint city, which is adorned with coloured houses and quirky galleries. During the day, you can while away hours touring the artisan stores. When the sun has faded, it's a very different story. On Friday and Saturday nights, the city hosts a raucous bar crawl, which takes you to the best spots on the strip. Drinking is much more expensive in Iceland than other European cities. Most people tend to have a couple of pre-drinks at home before they join the masses. If you're not too hungover the day after, book some adventure tours. Whizzing around on a snowmobile or climbing a glacier in bracing arctic winds are great ways to blow away the cobwebs.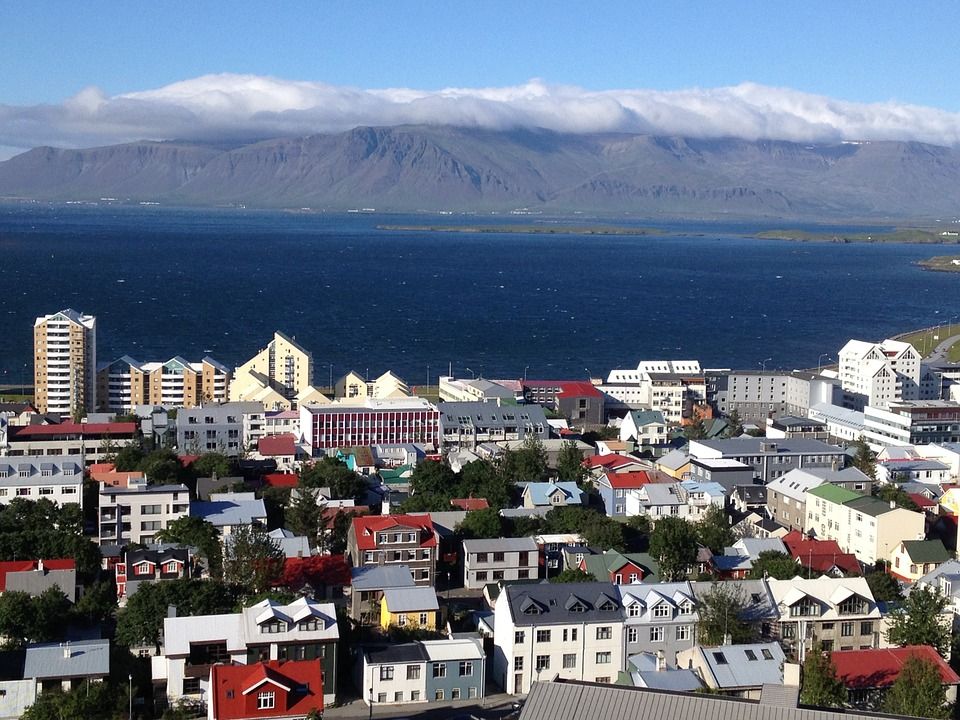 Image source: https://pixabay.com/en/iceland-reykjavik-travel-tourism-944592/
Barcelona
If you're after a bit of late summer sunshine, Barcelona is an excellent shout. This stunning Spanish city is not just renowned for its phenomenal architecture. It's also a feature in most lists of the best places to party in Europe. Head down to the port for sophisticated waterfront bars and beach clubs. For an authentic Spanish night out, which lasts until dawn, make for the Gothic Quarter. If you're planning to go out in Barcelona, it's worth bearing in mind that things don't get started until late. The Spaniards tend to eat no earlier than 10 pm, and it's unusual to head to a club before midnight.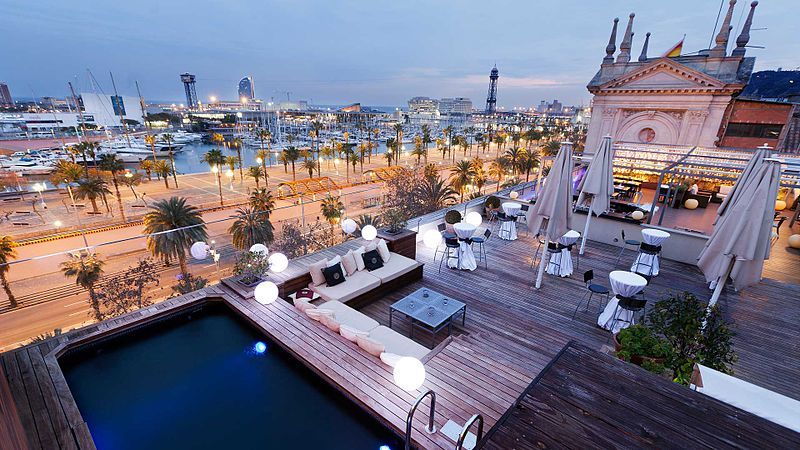 Image via https://commons.wikimedia.org/wiki/File:Hotel_boutique_Duquesa_de_Cardona_Barcelona_in_front_of_the_port.jpg
Krakow, Poland
Krakow may look like an ancient gem on the surface, but don't be lulled into a false sense of security. Castle walls and winding streets conceal a clubbing scene to rival the likes of Amsterdam, London, and Berlin. The Old Town is an idyllic spot to learn about dungeons and dragons, but it's also home to some excellent watering holes. Beer is incredibly cheap here, and there are plenty of local ales to choose from. Once you've sampled the nightlife in the squares of the Old Town, head to Kazimierz, an up and coming area known for its laid-back Bohemian clubs. If you enjoy a night out in Shoreditch, this is the place for you.
Image taken from https://pixabay.com/en/photos/krakow%20castle/
Sometimes in life, you need a bit of time out to have fun and let loose. Are you looking to combine travelling with partying? Are you keen to rediscover your youth? If so, check out these destinations. A couple of days away with a group of friends will enable you to laugh about old memories and create new ones.
If you are anything like me, you'll regard your bedroom as a sanctuary. Somewhere you can retreat to each night after a hectic day at work. So it is super important that bedrooms are comfortable as well as highly stylish. They should also be practical spaces too! So how do you combine all these elements to create an excellent room? By adding the following cute touches, that's how!
Soft Furnishings
Your bed shouldn't be the only piece of furniture in your bedroom. Sure, it's the main one, but there are also other pieces you should consider. If you love reading, why not place a cozy armchair next to your window. That way, you can flick through the pages of your favorite book before bed while enjoying the view. You could also add some fun with some bean bags chairs. You can look at what Fombag has to see a varied selection of bean bags.
Premium Bedding
Have you not been sleeping so well lately? Maybe it's because you aren't that comfortable in your bed. There is one simple remedy for this. Invest in some premium bedding! Egyptian cotton sheets are some of the best you can buy, and they really are worth the extra few pennies. You should also think about buying new pillows. Did you know pillows can collect lots of dead skin and hair? That's why it is a good idea to buy new ones every year. Why not treat yourself to some feather ones!
Blackout Blinds
Another reason why you might not be sleeping too well is that your bedroom is too light during the night. The easiest solution to this is to put up some blackout blinds at your windows. Once you pull these blinds down, they will completely block out all light from street lamps and the sun. Then you can get a good night's sleep without being woken up by any lights that might enter your room during the night!
Lots Of Personal Photos
The best way to create a personal atmosphere to your bedroom is to add plenty of photos to the decor. Take a look through your photo albums and pick out all the happy ones of you, your family, and friends. If you only have images on your computer, visit a professional print shop so you can have them printed out in a high quality. The best way to display the photos is in individual photo frames. Although, you might also like to create a large collage to hang on your wall.
Plants And Flowers
One of the best ways to create a fresh vibe in your bedroom is to add lots of indoor plants and flowers. Adding plants can also increase the amount of oxygen in your room which can help you sleep better. Pick some pretty flowers from your garden or visit your local garden to see if they have any offers.
Once you add these cute touches to your bedroom, you might never want to get out of bed.