Getting engaged should be a fun and exciting point in your life, not a time to worry about money. Unfortunately, it can be a very expensive moment for everyone involved. So much so that you can be put off getting engaged because of all the costs.
It's time to stop worrying, and start coming up with solutions. Here are a few simple ways you can cut the costs of getting engaged, making it more manageable while also saving money for the wedding itself!
Shop Around For A Good Value Engagement Ring
The price of your engagement ring shouldn't really matter, as long as there's a lot of thought that's gone into buying it. Make sure you do your research and shop around for a ring that looks great, your partner will love, but doesn't break the bank. As you can see here http://yourdiamondguru.com/reviews/, there are loads of online retailers to choose from, loads. Compare them and find one in your price range, ensuring you don't pay more than you can afford. This could save you a good few hundred dollars, if not more!
Skip The Engagement Party
It's common these days for people to host an engagement party when the question has been popped. It's seen as a nice way to celebrate the situation with friends and family, but can be quite expensive. You've got to pay for the venue, food, and whatever else you might have in mind. For me, this should be something you do when you've got the money going spare. If you don't, then you should skip the whole engagement party idea. Or, you could consider having a much smaller celebration instead. As it mentions here http://www.yourengagement101.com/engagement-party, keep the guest list small and host it at your house. This stops you having to pay for anything substantial, which will save a lot of money.
Be Spontaneous With The Proposal
Lastly, think about the proposal itself. A lot of the time, people will plan this for months and aim to do something massive with it. This might mean going to a fancy restaurant or paying for a weekend away somewhere nice. Either way, it can cost a fair amount of money just to set the engagement up! Instead, why don't you be a bit spontaneous? Don't pay extra to set the scene, pop the question when they least expect it. Even something simple like going for a nice walk after a date will make the perfect setting for a proposal. You can save loads of money, and have just as nice a moment! If you've got no ideas, why not have a look at some here http://www.everythingengagement.com/free-marriage-proposal-ideas.html.
By saving money on your engagement, you set aside cash to help pay for the actual wedding. After all, this is the most important part of getting married! So, if you're reading this with an engagement in mind, follow my tips, and you'll make it far more affordable.
Sourced picture
Congratulations! You are planning to propose to the love of your life. It was probably one of the easiest decisions you made to ask the question. But now comes the hard part. What kind of engagement ring do you buy? There seems to be so much to choose from, but I think it all comes down to what you think your partner would like. Everyone has their individual styles and tastes. However, there are a few things to consider when purchasing a ring so I thought I would highlight them for you.
Do you know the size
Firstly it is important to know the size of ring your partner would need. Without giving it away by asking directly, you could borrow one of their rings and compare the size. Or if you think one of their family members or friends would know it might be worth asking. Of course, it doesn't have to be exact, and the ring can get re-sized after the event. But if you can get a size closest to a perfect fit from the beginning then that would be amazing.
The style of engagement ring
The next thing to think about is the style of ring that you partner would like. Would they like something big or more petite? I'm sure they may have hinted at the type of style they may like so it's worth listening out for those. There are so many different styles you could go for. You may want to consider something more traditional, or perhaps something very sparkly. Or they may want something completely different like Black Opal Engagement Rings. You will know your partner best, so have a look at the different styles and try and imagine what they would like. Again this could be something that you might want to seek some advice from friends or family.
The metal you wish to use
Again this is something you need to think about. Would you partner want something like a traditional yellow gold. Or perhaps something a little more modern like white gold or even platinum. A new trend that is fast becoming popular is a rose gold. You may need to consider how much you want to spend here. A nice sterling silver would always look great if your budget is more suited to that.
Sourced picture
What is your budget
Having just mentioned it, it is worth knowing the budget you have to spend. Engagement rings can be as reasonably priced or as expensive as you want them to be. Of course, the amount you spend isn't important. As you have a wedding to pay for as well, you need to make sure you don't go overboard and head into any debt because of it.
When do you plan to propose?
The last thing you need to consider is when you want and plan on proposing. You may need to order a ring or have something custom made. All of which can take time. So plan ahead and make sure you organise this part as soon as possible.
I hope this guide helps you to realise exactly what is involved when it comes to buying an engagement ring. Good luck with the proposal.
Far too many couples get engaged and don't do anything to celebrate their news. If you've just agreed to marry your significant other, it's important to mark the occasion in some way. It doesn't have to be anything too big or over the top, just something small that helps to make getting engaged special for you and your partner.
To give you some ideas for marking your engagement in style, I thought I would put together this guide. Hopefully, one of these three ideas will appeal to you and be perfect for celebrating your engagement.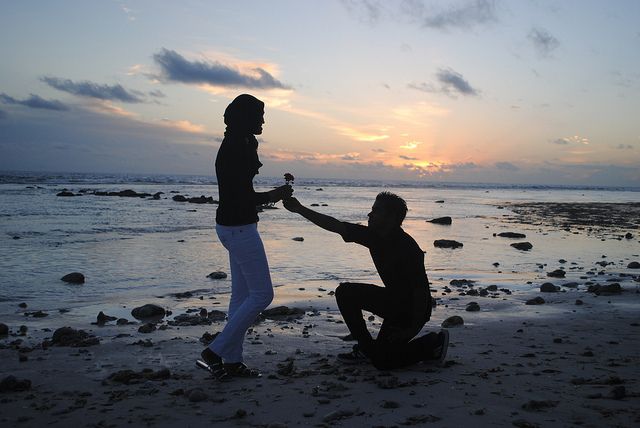 Go ring shopping
He may have already got you a ring, but today, a lot of men choose to wait until after proposing. If your husband-to-be has decided to wait, the ideal way to celebrate your news is by going ring shopping together. Before you hit the shops, it's a good idea to have a browse online for inspiration.
Have a look at these Tacori engagement rings and various other designs, to get an idea of what styles you like. Ring shopping is a lot more stressful than you would think it would be, so getting an idea of what you like beforehand, is worth doing. Pinterest is great for finding inspiration, so this could be a site worth checking out.
Hold an engagement party
If you want to celebrate your news with all your nearest and dearest, the best option is to hold an engagement party. This doesn't have to be a big, elaborate affair; it can be a party that's small and relaxed. How you choose to celebrate is up to you, but if you want to share your news with lots of people, a party is your best option.
You can choose to hold your party at your home, or if there will be a lot of people attending, at a local venue. Your engagement party can be a simple do or something more elaborate and fancy. How you choose to mark the occasion is up to you, it's just a case of ensuring you celebrate in one way or another.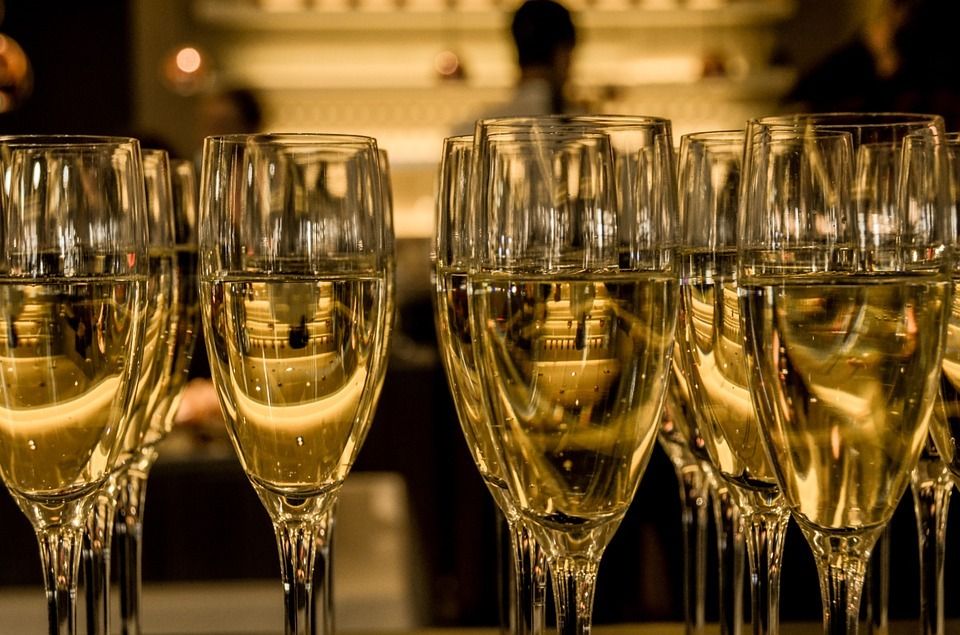 Have a photoshoot done
A more relaxed way to celebrate your engagement is by opting to have a photoshoot done. If you and your husband-to-be want to create some beautiful memories to look back on, then this could be the perfect option. This is also ideal if you're not a fan of parties and lots of fuss, as it's beautifully relaxed and minimalist.
The great thing about engagement photo shoots is that they not only capture some amazing pictures. But they also give you something to send out to your nearest and dearest. What better way to announce your news that by sending out beautiful engagement photos? You can find lots of deals on engagement photo shoots online, so take the time to have a browse.
Hopefully, one of these three ideas for marking your engagement has taken your fancy. If not, get creative, and I'm sure you can come up with a celebration idea of your own.
Jeulia Gold-Tone Heart Design Round Cut Created White Sapphire Women's Wedding Band
Looking for the classy and lovely wedding jewelry & cheap wedding rings to have? if so, why not to get them at this online cheap wedding rings store called Jeulia. Yes! all the fancy rings and even other type of jewelries are selling over here in there reasonable prices hence no doubt why people are keep on suggesting this shop to their loved ones, friends and colleagues. I actually pretty pleased on their items especially on the pricing ranges because this was my first time to see such elegant wedding sets for just only a 200 bucks which is a rarely finds, isn't? and they did have some others too like necklaces, bracelets and even some headpieces that are pretty cute to wear quite sometimes. Go check the shop yourself now and see on how lovely their selling items were!
Jeulia Two Tone Created White Sapphire Women's Wedding Band
Also, to the couple who had planned already to hold an engagement party to announce heir upcoming wedding. This shop is really a perfect for you to get your engagement rings as they have a wide array of selections for this and am telling you that you can amazed on what the shop can offer you!
Jeulia Two Tone Infinity Round Cut Created White Sapphire Women's Wedding Band
If you dont have an idea on what to get for your fiance. I will then suggest you to get this infinite two tone ring here because this kind of rings are the mostly considered and usually picks for this shop and Jeulia has all the finest two tone rings available today in the market hence you should get them now to make your partner feel special and felt your love. But of course, if you didn't find this ring best suits on your taste, you are really welcome to dig in the shop and find the perfect ring sets for both of you! No worries, as the shop has a bunch to offer..
Getting engaged is a big deal and if you are finally taking the plunge and moving your relationship to the next step, you have a lot to consider. Firstly, congratulations! Proposals are often supposed to be romantic, but most people don't realise that proposing is so personal. Some women love the idea of a lavish, public affair, and others would cringe at the very thought. Hopefully, by being at a stage you wish you to propose to the woman you love, you know her enough to know which type she is!
Once you've trawled the Tacori engagement rings at Whiteflash.com and made your choice, you've got to keep that ring safe until you decide how you want to pop the big question. Proposing should be something unique to you as a couple and be memorable for the two of you. There are the very traditional methods, such as a ring in the champagne glass at a restaurant, or rose petals spelling a proposal on the bed. The thing is, traditions are traditions because they have been done over and over again! If you want your proposal to stand out and be unique, you'll love these three ideas:
Adventure. If you are a couple who love to go on long hikes and seek out new places with a view to die for, why not combine one of your ordinary adventures with an out of the ordinary proposal? Plan a trek up a nearby mountain, make it early morning so that you catch the last vestiges of sunrise. Get to the peak of the mountain and find an exciting proposal spot. Have your girlfriend take a panoramic photo and as she pans around to you, you'll be on one knee.
Sports. There are couples out there that go absolutely nuts for certain sports; it's a shared love and one that can be incorporated into a proposal. If your girlfriend is a baseball nut, endeavour to have a baseball signed by her favourite player, then slice it in half and nestle the ring inside for her to see. If basketball is your sport of choice, speak to the stadium owners and see if you can get a proposal lit up on the 'Kiss Cam' and give her the surprise of her life.
Sweethearts. Have you been together since your young school days? Did you used to pass notes in class in the silence? If you've stayed childhood sweethearts, whether high school or middle school, collaborate with your old school and arrange to have a note in the locker she used to use with your proposal on it – old school style. Set up a party in the school hall prom-style with all your friends and family afterward.
Your proposal doesn't have to be a standard one, but making it unique and personal to you should be the goal. The way you propose sets up how you imagine married life to be; make it a good one!
Modern living gives rise to great technological innovations and awe- inspiring conveniences. However, it also gave rise to various health threats that affect a big part of the population. Today's lifestyle is packed with ways and choices that pose considerable risk to one's body and well- being. These ways and choices come in different forms like food, entertainment, and activities. Such are the reasons why there is a need to be vigilant when it comes to your body and finding ways to ensure it is protected and strengthened.
Unfortunately, health risks do not present symptoms immediately upon acquisition, which makes it hard to detect. Some people are unaware that they have illness and diseases until painful symptoms begin to manifest, and sadly, some of them only find out when it is already too late. Here are some of the common health risks in today's world and how to prevent and manage them.
Undetected Cardiovascular diseases
Among the top health risks that people are exposed to these days are cardiovascular problems. They vary in type and cause, but it is considered as the number one cause of fatality across the globe.  Modern sedentary lifestyle, stressful modern living, and unhealthy food choices are among the top causes of the development of heart diseases. Regular exercise, healthy diet, and regular visit to the doctor for a checkup can greatly help in avoiding or managing this problem.
Worsening and Unmanaged Obesity
Adult obesity is at above 20% on average across all states in the US, making it one of the biggest health problem. Obesity is worse than aesthetic concerns as it leads to more health problems if left unmanaged.  In some cases, obesity is not only addressed through a change in diet, it also requires some form of counseling to instill discipline and motivate a person to follow through.
Risk of Sexually Transmitted Diseases
In the age of Grindr and other apps that encourage hookups and casual sexual activities, the number of sexually transmitted disease cases are also on the rise. If you have recently engaged in unprotected sex or may have been sexually active recently, it is best to be tested to make sure. How? Find out more for yourself.
Unchecked Blood Sugar Level
Diabetes is also among the biggest health problems, not only in the United States but throughout the world today.   In the long term, diabetes could lead to cardiovascular diseases, nerve damage, kidney damage, eye damage, and other organ damage that will impair one's normal lifestyle. Have your blood sugar regularly checked if you are at risk of this problem.
Depression and Anxiety
Only recently did the general public fully accepted depression and anxiety as clinical disorders. Hence, it was left shoved under the rug in past decades and many affected has to hide their problem, leading to a great number of suicides. Depression and anxiety affect countless people and proper help should be sought when having this problem.
Preparing for marriage? No doubt you're a bit frazzled as you don't know where to start. So, here are a few things you should definitely not forget to plan:
(Credit: http://bit.ly/2sd0C7n)
Engagement Party
As soon as you get engaged, you need to put your planning hat on. The first thing to think about is your engagement party. This party is basically where you announce your engagement and enjoy a nice evening with friends and family.
You don't have to go too crazy with this, perhaps just book a nice venue at a cocktail bar and enjoy some casual drinks? Or, you could host the party at home and invite people around. It should be very chilled out, you haven't got to go crazy!
Bachelorette Party
The great thing about getting married is that there are so many celebrations to plan! As well as the engagement party, you need a bachelorette party. This is to celebrate your marriage and to have fun one final time before you tie the knot.
Planning this party is a must as it should be a really big celebration. You need to go all out and plan a night with your girls that will live long in the memory. Think about party bus rentals from Bergen Limo to help you get around in style. Then, think about the venue and where the main party will take place. Make sure everything is planned out so it all runs smoothly and you have a great time.
(Link: http://bit.ly/2tbAOxh)
Wedding Ceremony
Your wedding ceremony is extremely important, and there's one massive question to answer. Do you want a traditional wedding ceremony or a more contemporary one?
A traditional one is in a church and hosted by a priest who reads bible verses and pronounces you man and wife. A contemporary one is pretty much anything you like, there are just no religious elements to it at all. It's vital you decide which one you want, as it determines everything about the ceremony.
Non-religious ones mean you can get married in any location and pretty much decide what's said and what gets read out, etc. Traditional ones tend to follow a set format and are held in a church. Decide which is for you, then you can start booking a venue and getting things sorted.
Wedding Reception
Of course, you need to think about what happens after the ceremony. Figure out the best place for a wedding reception. Hotels are very popular, and some people rent out restaurants or bars for the day too.
A lot of planning goes into this, it's arguably the toughest thing to plan when you're preparing for marriage. Everything needs to be considered, from the design of the place mats to the musical entertainment.
(Source: http://bit.ly/2sShS3Y)
Bridesmaids
Finally, don't forget to decide who your bridesmaids and maid of honor will be. Not only that, make sure you plan what they'll wear, and who will give speeches, etc. Your bridesmaids are a very important part of your ceremony and need to be thought about.
There's no limit to the amount of bridesmaids you can have, but you may face a tough decision picking them from your friends. So, some people stick to family-only to avoid friendship feuds.
When you're preparing for marriage, these are some of the main things you need to think about and plan. Get them all planned out in advance, and your wedding experience will be a lot less stressful.
We always seem to be waiting when it comes to weddings. We are waiting to get engaged. Waiting to save up for the big day. Waiting to find the right dress and waiting for the day to finally roll around. But waiting can be the perfect breeding ground for indecision and worry, something you don't want to be dealing with in this happy time of your life. But what can we do about this? Read in to find out.
Waiting to get engaged
It may be that you have talked about tying the knot with your other half, but it's still not happening. This can be frustrating and demoralizing. Especially if you want to get going on the next stage of your life together. But what can you do about it?
Well, the thing is to discuss what the hold up is. Is it doubts from you, or your partner? If so, is there something you can do to resolve these? Like, getting a prenup or some relationship counseling?
Or is it the costs involved in getting engaged and having a wedding? These events certainly aren't cheap, and they can put a lot of pressure on a couple financially.
However, if this is becoming a problem for you, it's worth investigating ways that you can still make the commitment to each other without breaking the bank. As this is possible.
Check out sites like http://www.diamondregistry.com to get the engagement ring you want without going bankrupt. You can even design your own ring so you can be sure that you get what you want but in the most financially sensible way.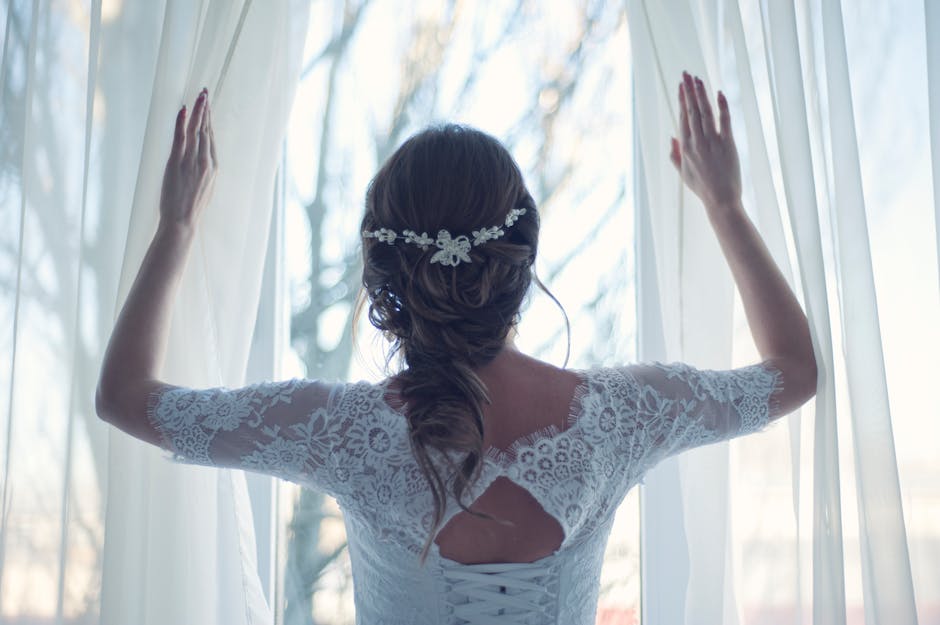 Waiting to set your date
Another issue that can be prominent for a lot of couples is when they have to wait to set the date of their wedding. This can be for all sort of reasons. As you can need the time to save up for the celebration. Or you want to get married at a certain time of the year, something you can find out more about at http://www.huffingtonpost.com/2014/02/10/wedding-date-planning-_n_4746723.html. Or, even that you want to ensure that specific friends and family members can attend.
Waiting to set the date can be so frustrating because you need an end date to work to, so you can start to get everything organized. You will probably have all of your friend and relatives asking when the date is constantly until it's sorted as well.
To deal with this, pick the year first, and then the season. This usually is enough for most guests to be going on with, as they can start to picture when it is.
Then spend some time comparing venues and the specific dates you'd like before you send out save the date cards like the ones available at https://www.weddingpaperdivas.com/save-the-date-cards.htm. Remember these type of cards can solve your initial problem as you don't have to have everything little thing finalized before you send them. But they will allow people to make arrangements and take some of the pressure off of you to have everything completed.
Weekdays are often hectic with work filling up most of our time and weekends are mostly spent with friends or family. If you want to focus on yourself and have some alone time to enhance your well being, taking some time away from the world may do you good. If you are stuck on what exactly you should be doing when alone, follow these tips to have a refreshing and meaningful weekend:
Learn: Learning is a life long process and if you want to engage your mind and senses, it might be the right thing to do. What is the one thing you have been wanting to learn for a long time but haven't really got around to? Do you want to speak french or cook the tastiest cookies ever? What about world history or modern art? Motorbike repair?
Create: Use your hands and make something tangible. You can take up a craft or just renovate your home with some easy DIYs. Writing your long thought about novel, painting the canvas you have been dying to put your brush on, or making a chandelier out of scrap- the possibilities are endless.
Relax: If you are leaning towards an easier weekend, I would recommend you to just relax. There is no need to put yourself under any pressure if you just want to feel calm and comfortable. Turn on your favorite TV show and binge on it with a glass of red wine. Or get comfortable in your bed and play online slots to try your luck, if you win you can have some extra cash over the weekend!
What are the things you are planning to do over the weekend?
Luxurious Scoop Neck Dot Sheer Sleeves Floor Length Ball Gown Dress – $218.68
As the new year comes. I know everybody i quite excited especially those couples who has their engagement took placed already and getting ready for the big day which is their wedding. Yes! new year is the best time for the couple to tie a knot though some of you prefers in the mid year this occasion to happens but mostly it's best if you make it in the beginning of the year hence you can settled down earlier this year for more active deeds, I mean you can do all the things you needed to be done in the entire year s the newlywed couple.
Hence, what are the things you should consider first in placing your wedding? well, of course dresses are in the lead list as you need to wear such lovely dresses for your bride and a great manly tuxedo for your man. Thus, Let me share with you this shop, actually an online shop, that calls d-daydress where all the lovely and beautifully made lace wedding dresses where houses. Actually, I'd lurking with this shop quite a long time now and still I've found them reasonable and best to shop among the all of the wedding shops I knew online. Why? because each if their pieces were these cheapest and you can even gets an free shipping services as you spend the minimum spend to be eligible to have this kind of services they'd been offering.
The shop,d-daydress, is specializing with lace wedding gowns and they even have this great deals called bridesmaid dresses under 50 where I know everyone of you would enjoy to have or even just to see. Yes! you can freely check it yourself without a fee as it was posted online and you can also sees the further details of each gowns you eyeing to have in the future use. Go check them out now here: http://www.d-daydress.com/bridesmaid-dresses-under-100-c10036.html and bookmarked all the dresses you pleases hence you can have hard time sorting it out in the future as you need to wear them soon..