The type of underwear material that you choose may have long term impacts on your health. This is why is it is important for women to choose the right type of fabric. For many women, whether they are wearing new underwear from the latest bonds sale or panties that have been sitting in the drawer for a couple of years, they should consider wearing cotton underwear.
Room to Breathe
What are some benefits that cotton underwear have over other brands? When you choose the best cotton underwear you are choosing a fabric that allows your body to breathe. Latex and polyester will create warmth and moisture. This makes your body more vulnerable to infections, most notably yeast infections. Yeast grows in restrictive clothing made out of synthetic fabrics. Ventilation through cotton underwear is the simplest way to combat infection. Also consider wearing cotton shorts and skirts, besides cotton underwear.
This more hygienic fabric reduces any itching and irritation that might occur due to infections. Avoid discomfort, especially for women that are athletic and very active. Cotton is also ideal during warmer months of the year, when infection is more likely due to high humidity and warmth. Avoid skin rashes by using comfortable cotton underwear during these times of year. Avoid synthetic fabrics and styles like thongs when you are very active or the weather is hot.
Say Goodbye to Bad Odor
Cotton panties will absorb excess odor. This is a welcome benefit for many women. This fabric absorbs moisture. It also removes the buildup of warmth that leads to bad odor. Women can easily sterilize cotton fabrics. The breathable natural fibers reduce unwanted odor. Cotton underwear is the only fabric recommended for wearing overnight.
Allergic No More
Irritation from synthetic fibers like polyester and latex can lead to skin allergies. These can be mild irritants or result in a full skin infection and rashes. Add to the use of styles like thongs, and it is no wonder that so many women find that their panties uncomfortable.
Cotton is a naturally hypoallergenic material. This means that it is ideal for those with sensitive skin. It is also ideal for sensitive areas, even for those who don't regularly have allergies. Reduce skin irritation with natural cotton fibers. Another way to avoid skin irritation? Go for seamless styles, which are best for your skin.
Less itching equals a happier and healthier you. If you still find that you have irritated, itchy skin with your cotton underwear, double check the laundry detergent. Some detergents cause allergic reactions, even when using cotton underwear.
Ultimate Style
Cotton underwear is available in a variety of styles. Numerous cuts like boy shorts, brief, bikini, and thong are available in cotton fabrics. There are many different patterns that women can choose from. Colors come in every color under the rainbow. Different styles are ideal for your lifestyle. Whether you are an active athlete out on the run, a working mom, or comfortably enjoying your retirement, there is a cotton underwear style perfect for you.
Enjoy the comfort and good health that quality cotton underwear provides. Say goodbye to bad odor and hello to good hygiene and health.
IMAGE:https://pixabay.com/en/cotton-south-alabama-agriculture-2807360/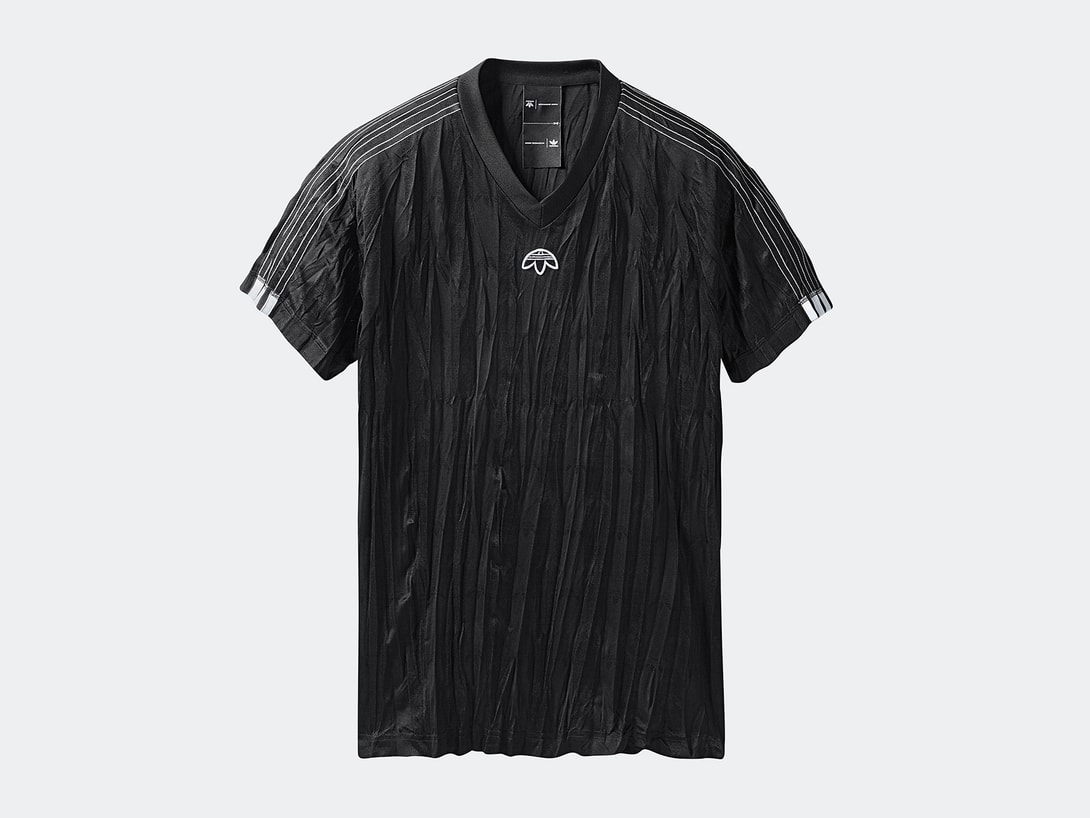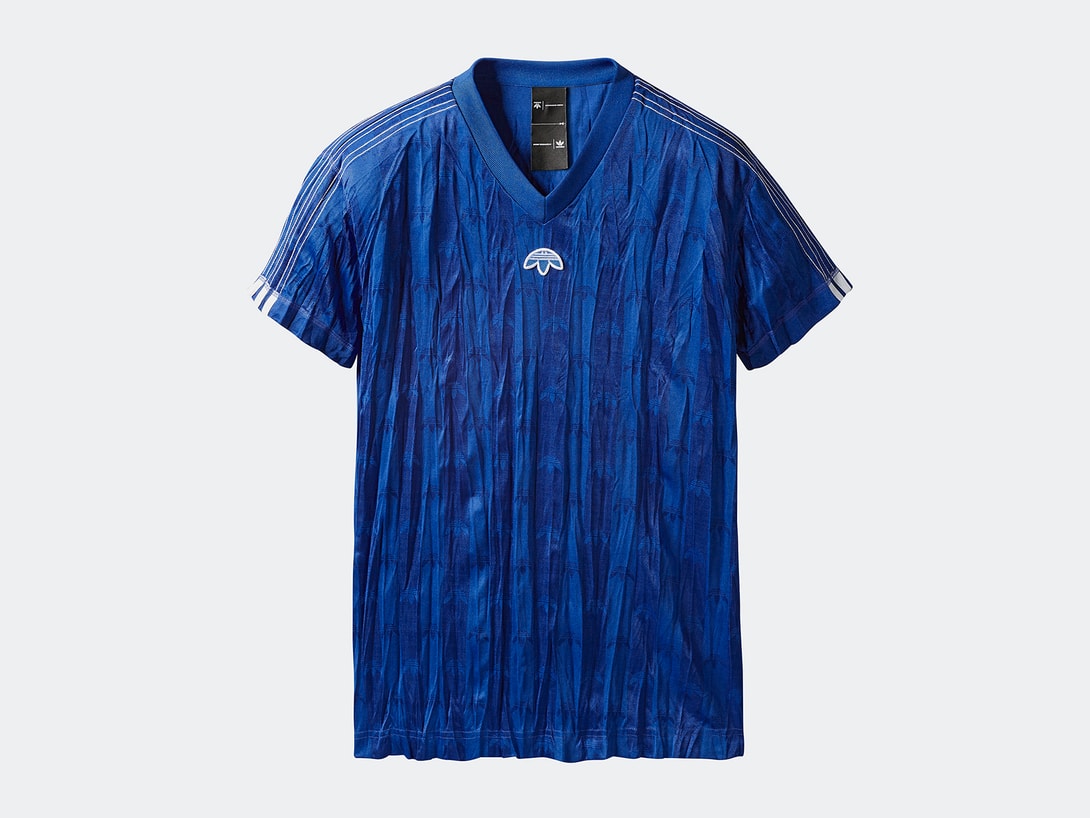 Want some quirky finds? if so,why not checking this new collaborative collections of Alexander wang for Adidas?. To be honest, I am not fond of wearing crinkle clothes it seems, on my end, that I was too messy whenever I , accidentally, wore any of this kind. Hence, I don't get the idea why Alexander made it looks so crinkle for these finds which is not my style at all. But of course, this was only my own opinion, might others like their clothes crinkled much or suits this kind of style well to them. But on me, I will definitely know that these new collaborative finds from the Adidas x Alexander wang collection for ss18 isn't really for me at all. But still though, I included their collection here as a respect on the big names in the industry, fashion.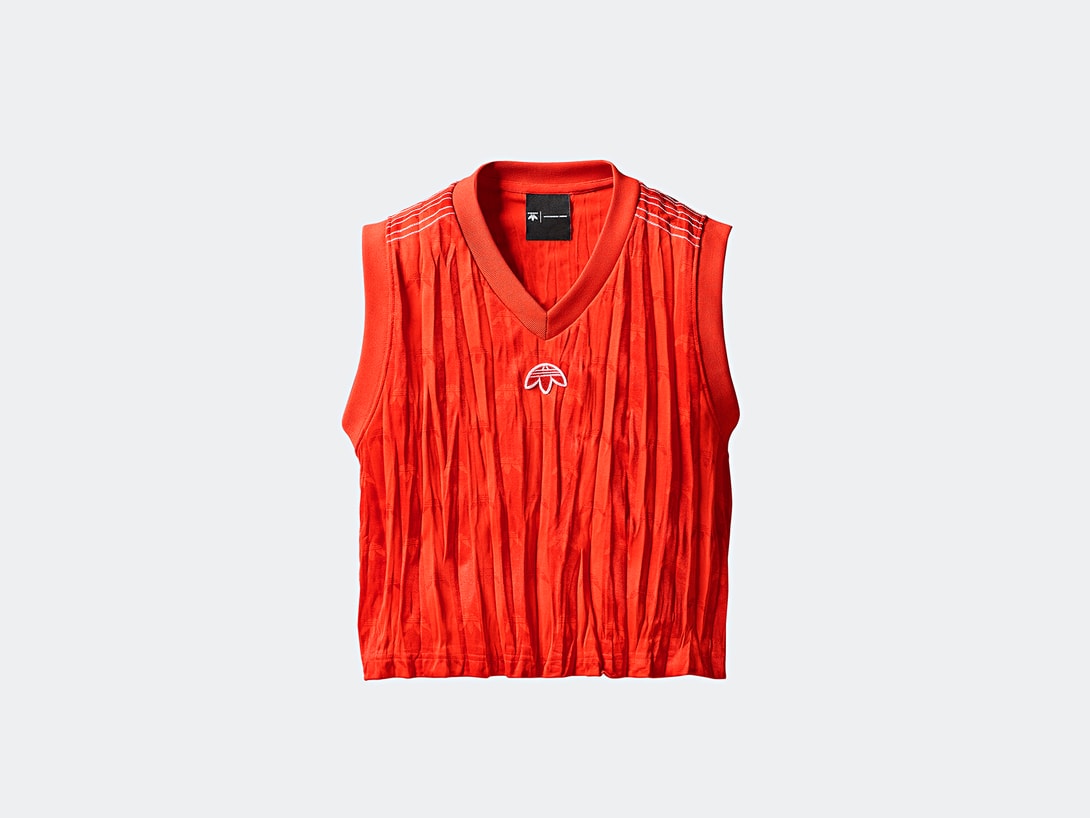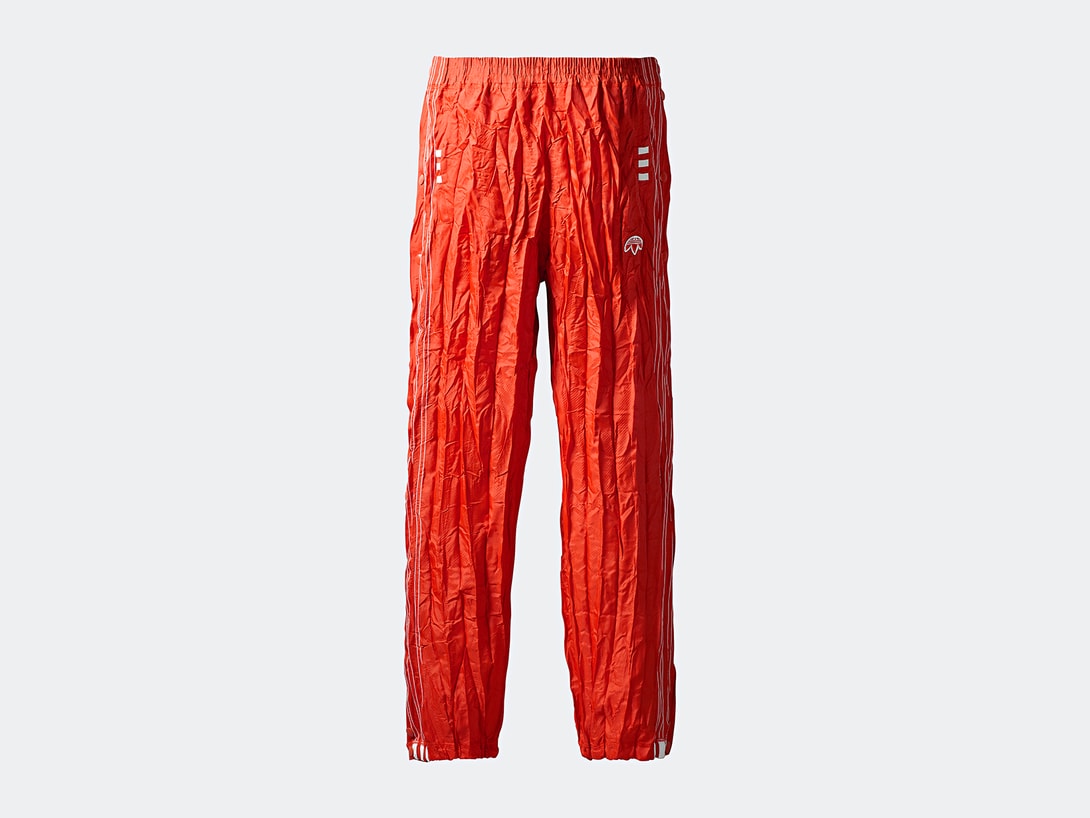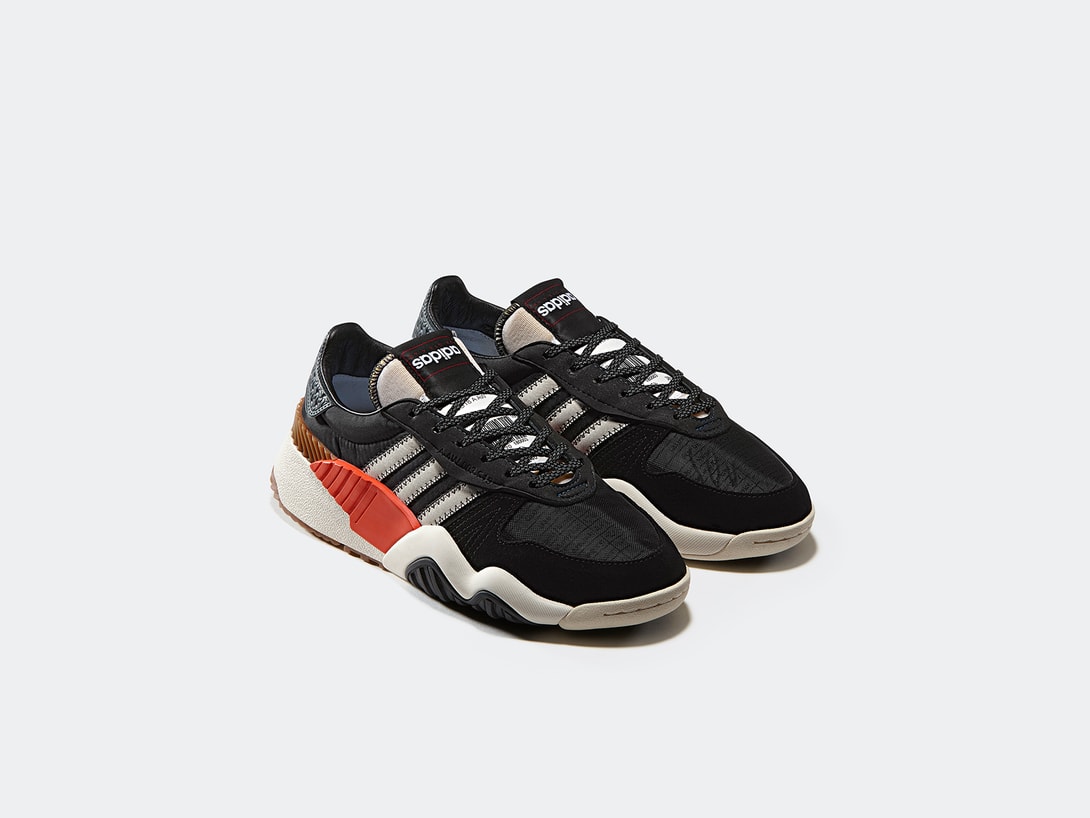 This new collection composes of jackets, training shorts, training tops and pants. In addition, they did has one shoes as well that you can pair off in their new collection pieces. But do fairness with the shoe, it's really dope and nicely done unlike with these crinkled clothes here.
So, these are the collaborative pieces that we could expect to be released pretty soon for adidas Originals x Alexander Wang for SS18. And if you pleased to have any of these, you may simply check either Adidas or Alexander wang main website for the pricing ranges and availability.
We all know that when the season changed, we also have to change the way we dress up for us to avoid being unwell due the current weather. But since we are having summer these days and we can have it for like 2 months more from now. I really suggest you to buy of some dresses at Fashionmia.com where all the types of dresses in different occasions were listed and even sells out for a very cheapest prices. Actually, I've lurked this shop for quite a long time now and even tired to buy one item from them. And guess what? I was too supervised with the item came. Because it's too quality and the material used to the dress was superb, it's like I brought it to any of the high-end brands today. Go check the shop now yourself and see on how cool their each dresses were.
Off Shoulder Bell Sleeve Plain Mini Chiffon Shift Dress
Summer Feather Tribal Printed Mini Shift Dress
Casual Lotus Printed Chiffon Two-Piece Shift Dress
The shop, Fashionmia.com, is pretty reputable to be honest. Because a lot of fashion bloggers, like myself, and even fashion  enthusiasts are keep on recommending this shop among to their network thus a lot of women especially teens are too keen to buy off any from this shop. And if you are looking for the recommendation? well, I think you should get any of these women's shift dresses from their shop. Because these type of dresses are too stylist and in trend among others. In addition, they did has these maxi dresses on sale that you wanna check over with and I think it does really suits the kind of weather today, which the summer.
Button Down Collar Stripes Roll Up Sleeve Half Sleeve Maxi Dresses
Split Neck Patch Pocket Printed Maxi Dress
Also, if you wanna pick up some dresses for your formal or either to casual. Just look on this shop first as they cater all the type of dresses for women in a very reasonable and cheapest prices. Go check it now and see for yourself on how awesome this shop was.
24″ Pink Ombre Long Straight Synthetic Lace Front Wig
Mint Green Ombre Straight Synthetic Lace Front Wig
Women these days are too diverse and unique especially as for their own fashion sense. Because there are a lot of new fashion dins available today in the market that we could choose from with. To be honest, with all the women finds today we ladies wont able to thought of what specific styles that we could pull off due to the over flowing choices and selections. But you know what? where's one thing you should consider today as you wanted yourself to be fashionable and in trend.
24″ Mint Green Ombre Straight Synthetic Lace Front Wig
24″ Three-tone Color Long Straight Synthetic Lace Front Wig
The piece that am talking about were these wigs that you could only get at Everydaywigs.com. Because these wigs are too fine and they are hand made to guarantee the quality and durability of their  ombre wigs. So, if you are looking for the best and yet affordable kind of wig to consider, these wigs from the shop mentioned are really the best to pick. You can check the shop now yourself and see what are the wigs available that might fits on you well.
24″ ombre Blonde Synthetic Lace Front Wig
24″ ombre blonde Synthetic Braided Lace Front Wig
Everydaywigs sells out a lot of blonde lace front wig that could stands you. Because they're only over online that sells out a wide array of selections for the wigs alone. And they sis has these style ones that are pretty handy and useful for your daily use. In addition, you can also pick some of these colored type of wigs that could goes well on the outfit or style you'd be trying to pull off. Also, the shop is too considerate in making their wigs in a very reasonable prices unlike when you buy off in any wigs shops available your place which may cost you a hefty sum that is not practical at all to do or consider.
26″ Candy Pink Wavy Synthetic Lace Front Wig
24″ Purple Slight Wavy Synthetic Wigs
All the wigs they'll selling were made of real human hair. However though, if you are not comfortable to it at all you may also wanna check their quality synthetic wigs for your own convenience. Because these synthetic are well made and there pricing ranges are way too cheap instead of you having the real hair made wigs. Go check the shop now and see all the available wigs that might get your interests with.
As you noticed over this site of mine, shootqueue.com, its too rarely for me to include or even promote out certain online shops unless I've tried it personally or a trusted friend of mine recommended it for me to try out. Because am too honest and I only including out these reliable and of course reasonable shops out there when it comes to their pricing ranges and same. Today, let me introduced with you this shop called Zaful.com where all the lovely and chic fashion finds for us all ladies were houses and sells out for a very inexpensive prices. I have checked it already and their items were too trendy and dope and yet they managed to set their pricing into very cheapest ones. Go check the shop now and see what they could offer you base on your fashion desire.
Below, let me share with you my best picks this summer that you might find fashionable and leads you in getting them for yourself as well like I do.
Scrunch Butt Knotted Thong Bikini
I chose bikinis. Because summer is just around the corner and I knew that I'll be more staying at the sea shores as my family and friends really loves to go on the beach as the summer comes. Hence, better yet to have some good set of swimwear to wear on my upcoming summer getaway engagements.
It's unusual to a online shop to sells out all the possible items that their clients wanted to get, as the production or the producing the items aren't that joke at all. Hence, in the usual thing for an online seller was they could just caters a certain amount of items to sells out and usually they are pleases to sell out women clothes as these stuff were too demand these days. But on the hindsight, it has always an negative attribute to the shop itself due of the limit of their target market and customers. That's why, I was quite shook and kinda pleased when I've learned this shop called Dresslily.com where you can merely got it all – as the shop offers products for both men and women and they did has one plus size clothing as well to everyone which is too rare for an online shop like themselves.
Cutout Lingeries Dress and Thong Panty
Crop Bikini Top and G-string Set
Color Block String Micro Bikini
The shop, Dresslily, is one of the reputable online seller that I've encounter to. Because I've got to read a lot of online reviews from people and the same time these fashion icons, enthusiasts and fashion bloggers, like myself, are cared to share their thoughts and awesome experience they've got when buying their items through this shop. Meaning, they are really reliable and efficient with their services hence a lot of people were too pleased to recommend them through friends or colleagues which may indicates on how good their items as well their services were. So, if you're looking for an one stop shop store to buy off your fashion finds. I think, this hop can cater you best!
Halter Caged Lace Panties Lingerie Set
Elastic String Convex Pouch Voile Panel Thong
U Convex Pouch Back Hollow Out Design String T-Back
In addition, this shop also sells some night wear or sleep wear that are too comfy and light to wear in evening. For more selections and designs. You can the shop yourself and see the women button and from there you can able to see all the products selling for the women. Also, you can check out for men as well by simply clicking the men button for your convenience.
It's super stressful when you're an upcoming graduate. Juggling late nights at the library for revision, spending hours meeting that 10,000-word target for your dissertation, and trying to find a job to walk into after graduation can get a bit too much. Not to mention that part-time job and trying to have some sort of a social life. When you eventually get invited to an interview, they are often with short notice and come around quickly — leaving you with little time to decide what to wear! CT shirts, retailers of menswear and men's shirts, gives us some advice:
Casual
Casual dress is suitable when you're interviewing for charity work or a casual unpaid internship. For these interviews, it is likely that they won't expect you to be dressed very formally, and will be more concerned with your personality, including your punctuality. Of course, it's always good to make a positive first impression, so still consider what you're wearing.
Women
For women, skirts and jeans are appropriate in a casual interview — wear what you feel comfortable in. To ensure you still look presentable, you should avoid mini-skirts with bare legs and ripped jeans. You could wear a smart dress with tights and a cardigan or a shirt-jumper combo with a smart pair of slacks or jeans.
Since it's likely to be a relaxed vibe, you shouldn't worry too much about footwear. Opt for a smart ankle boot or flat pump, and perhaps avoid trainers and high heels.
Men
For men, it can be hard to dress casually without looking too underdressed. Jeans are definitely appropriate, but similar to our advice for women, steer clear of ripped jeans. You should avoid wearing joggers or tracksuit tops, as these will not give off the best impression. A safe option would be a long-sleeved top, jeans, dress shoes such as Chelsea boots or brogues, and a smart jacket.
Business casual
Some interviews may specify business-casual attire on the invitation. This may be because they have this dress code in the office or it may be for an assessment day where you are expected to be there all day and recruiters want you to feel comfortable.
If you are unsure what to wear, it's best to dress too formally rather than too casually to avoid giving off the wrong impression.
Women
With a business-casual dress code, you have more freedom with what you wear than in a strictly professional interview. You could wear pinstripe or patterned dress slacks with a smart shirt tucked in.
Or, wear a smart shirt with a wide collar underneath a long-sleeved sweater. This look gives off a formal impression, whilst not as professional as a shirt and suit jacket.
Men
For men, to be appropriate for a business-casual dress code, you should wear a smart shirt. Why not invest in a non-iron shirt? It stays free of creases and there's no need to rush around with the iron the morning before the interview! Also, if you're travelling by car or public transport to the interview, a normal shirt can become creased but this is avoided through the non-iron garment.
You should avoid a polo shirt, as this is too casual and still steer clear of wearing jeans.
Professional
For formal interviews, you should adopt a professional look. These interviews could be in front of directors of the company for a graduate job or an internship. You want to look your best here; your appearance certainly counts, and with the high level of competition at this stage, you don't want to fall at any hurdles.
Women
In a professional situation, women should opt for a suit. When it comes to dressing the bottom half, go with what you feel comfortable in. If you decide to wear a skirt, wear one with a hemline just below the knee to avoid it rising and becoming too revealing. A suit doesn't have to be boring — shop around and discover suits that are tailored in different ways — find one that suits your body shape. When it comes to footwear, heels are acceptable but make sure you can walk with confidence in them. If you don't feel happy wearing heels, opt for pumps or shoes with a smaller heel.
Men
Men should wear a suit when it comes to a formal interview, too. Wear dark socks to blend in with your outfit and bring a briefcase to look professional. Brogues are a good choice of footwear — they are stylish and smart without being mundane. Choose a tailored suit that you feel represents your style, a slim leg may be best suited for you and your shape.
What to avoid
As we can see, the main thing to do is to make sure you feel comfortable in your outfit — it will show in the interview! However, there are a few things that you should avoid:
Too much perfume or aftershave.

Too much jewellery or makeup.
Lace Panel Plus Size Zip Up Jacket 
Faded Plus Size Flamingo Embroidered Denim Jacket
If you are into plus size clothing. It's kinda hard for you to find the right store for you and the right set of clothes for your end. Because not all the brands we know are too fond in producing these finds as the demand were for the regular sizes oftentimes. Henceforth, if you are looking for the best store to shop for your plus size clothing, you should then take a look this shop called Rosegal.com where all the plus size casual and even formal finds were houses and sells out for a very cheapest prices. To confirm this, you can heads up to their shop now and see yourself on how awesome the shop itself plus on how reasonable and fashionable their each items were.
Plus Size Vertical Pocket Drawstring Neck Hoodie
Pockets Plus Size Long Cartoon Girl Printed Sweatshirt
The shop, rosegal, is actually mainly for fashion. But this recently, their shop got widen by getting some home decors pieces as well on their shop which are too fine and really a worth to get as they're all useful and inexpensive. You can now shop now over the shop and see all the perfect finds you could get for yourself and for you family. In addition, you can also get your mum some home stuff like bed sheet, comfort room rags and carpet and you can even get some led lights for your garden and room in generated of solar panel that can conserved energy and environment friendly.
Plus Size Long Open Front Lace Crochet Cardigan
Open Front Plus Size Froral Print Cardigan
Rosegal.com is too reliable and reputable based on the rank they've got recently and a lot of my blogger friends are keep on talking about them and even suggested me to buy now some of their items as they have found their items in quality and as for the price wise they're the most cheapest among others which is a plus to them, right? so what are you waiting for? go check them out now here and get your desire items today before they'll runs out of stocks.
My one of my favorite online shop called Rosegal.com is now having their spring sale today where you could have to at least 15% off in every item you would get. Actually, this 15% off is a huge discounts already as their selling items over the shop are too reasonable and cheap in comparison to the other same online shops today in the market. Hence, having it use, the coupon code, will help you to lessen the total amount of your shopping cart. To confirm this you can visit the shop yourself and try to buy off some of the items you think is very useful for yourself.
Plus Size Feather Print Flounce Swimsuit
Beach Cover-up Plus Size Wrap Dress
Casual Plus Size Lace Trim Dress
This shop is very fond in selling plus size clothing for both men and women. Hence, they're the most reliable online shop today based to my fashion blogger friends as well to these fashion forward people who used to review an online shops. Meaning, rosegal truly built its reputable online as a lot of people were too pleased to buy off or to get of some of their items over the shop. Thus, no doubt why they keep on making their items on sale than to the other same brands or shops online today. For more details, you ca simply check the main site and dig in all their selling items for your convenient.
Plus Size Chiffon Off The Shoulder Floral Hawaiian Blouse
Plus Size Sheer Lace Blouse with Crop Camisole
Plus Size Plaid High Low Blouse 
Another god thing about this shop is, they did offer a free shipping worldwide without an additional fee as they sending items in totally free. Yes! whether you are in the US or in Australia they did make sure that you could received your items in a very timely manner which I know that everyone of you would love about, right? Hence, what are you waiting for?go see more of their items now by to click here for further details and for more item's sections.
Whether you are spending a long weekend with the girls, or are planning on enjoying a romantic getaway, you must pack smart, so you can look your best in every moment. No matter if you are going out shopping or exploring the nightclubs of the city, you have to dress according to the occasion. While the type of the trip and the hotel you're staying at will determine your wardrobe, accessories will make a huge difference. Find out more about the fashion items you'll need for every short city break.
Clutch Bag
While you might have a large tote accompanying you during your travel to hold all your clothes and accessories, when it comes to dining out at your hotel or visiting a nightclub, you will need a clutch bag to go with your little black or red dress and your high heels. You don't want to look out of the place if you are staying at the Courtyard London Gatwick Airport and enjoying a cocktail after a three-course menu.  
Comfortable Shoes
Girls love shopping, and being on your feet can be tiring. Instead of strolling the shopping centers in your high heels, you can pack some flats or ankle boots to go with your smart casual trousers and your cotton blouse. Sightseeing will also involve a lot of walking, so make sure you have some elegant trainers packed just in case you need to slip out of your shoes and get into something more comfortable.
Boyfriend Shirt
The good news is that you can combine a boyfriend-shirt with different other items. Wear it with a belt and a denim skirt, or simply let it loose over your leggings. This item is the perfect casual piece of clothing for every city break. It goes with a wide ankle black trouser, as well as jeans.
Light Leather Jacket
Image via Davids Kokainis
No matter how much sun the weather forecast is promising, you might want to get a light leather jacket in your bag. This will save you from freezing on a cold night or early morning after a great event, and complement your style when you are walking the banks of the river or having breakfast on the roof terrace. Suede leather jackets can be worn with a smart dress, as well as jeans or skirts.
Shades
Image via Ayo Ogunseinde
No outfit is perfect without sunglasses and accessories. Even if you are visiting in the winter, you might need these, especially if you would like to hide the telltale signs of a late night. You might even take more than one pair of sunglasses to match your different styles you would like to wear during your short break. Sunglasses create a casual and mysterious look every time.
Whether you are planning a short break in London or a city break in Brussels, you need to pack the right fashion items to look your best and feel connected with the place. The items above will help you make the most out of your trip and embrace your true style.