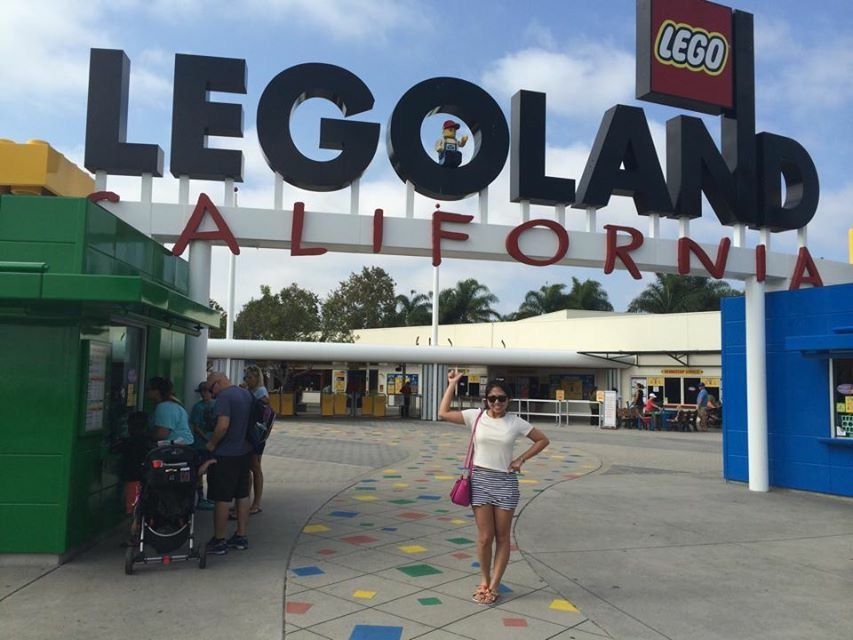 Like a lot of women, I like dressing up and accessorizing. I cannot really say that I am fashion forward or the type who will create a trend, but what I am sure about is that I have my own style. Of course confidence is the key to pulling off even the simplest attire and making it look stylish. Overly flashy, flamboyant, and sexy clothes are not really my cup of tea. I like my clothes to be feminine without being trashy, comfortable, fashionable, top-notch quality, and affordable. Because I love fashion so much, I shop quite often. I am particularly fond of online shopping and have bought items from many online stores. Zalora is one of my favorites and I have been purchasing clothes, accessories, shoes, bags, and beauty products from them for quite some time now.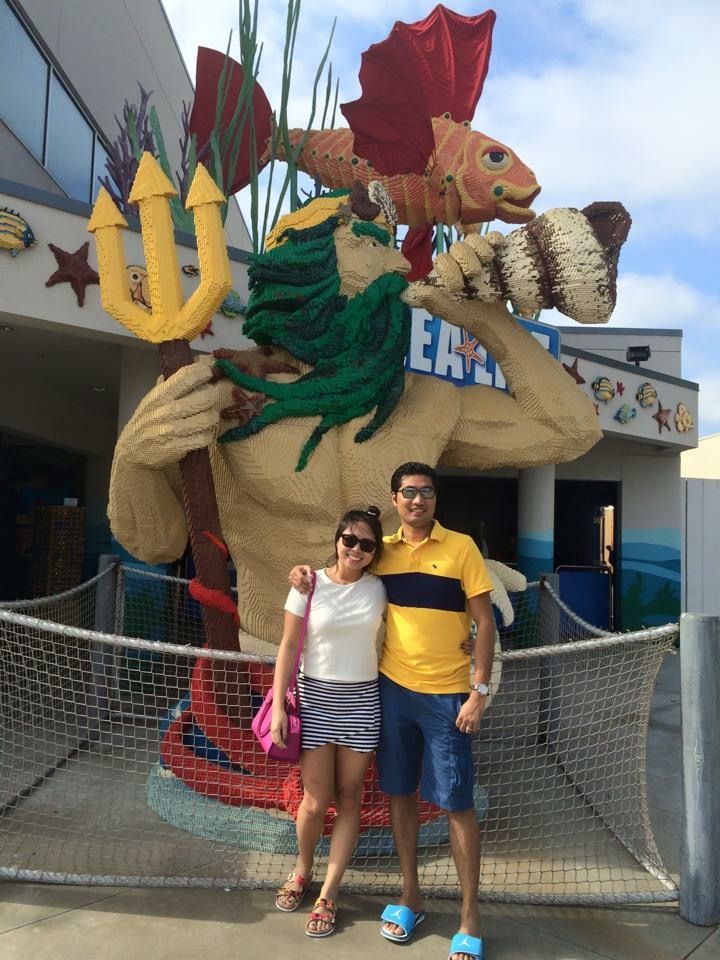 Rocking my stripes mini skirt at Legoland California USA
With my long time best friend, Lhyn. Posting with Poseidon. 🙂
 I recently bought this beautiful and versatile striped miniskirt from their Zalora Basics brand for a date at an amusement park with my special someone. It is stretchable and has an overlapping layer on the front and an elasticised waistband so I do not have to worry about not being able to get into the skirt. I like that it is comfy and I can pair it with any top and shoes. Since I knew that I would be walking a lot, I paired it with floral sandals. As with the top, I opted for a simple, white hanging shirt.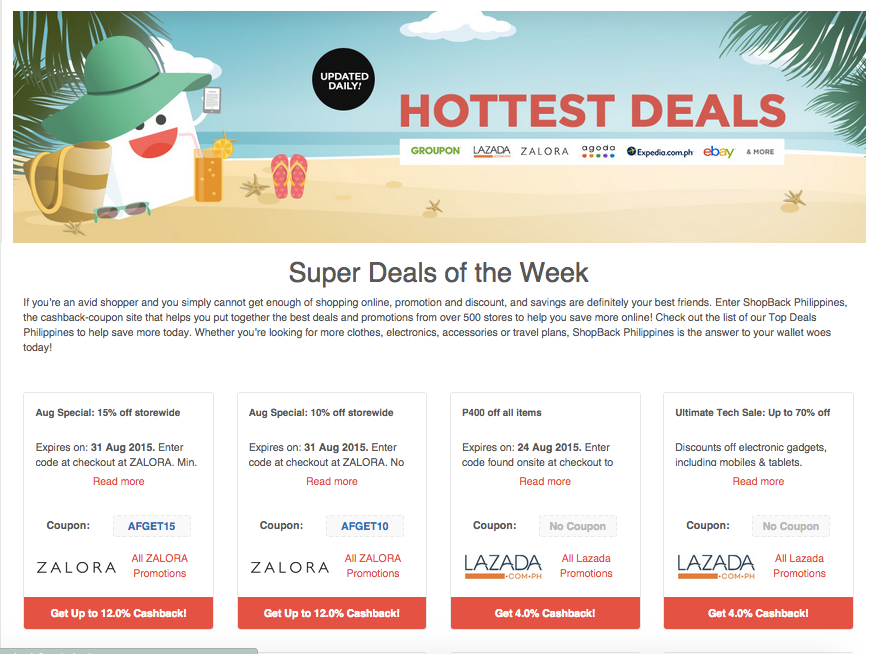 I mentioned a while ago that I shop a lot. If you are not careful, this can really put a dent on your finances. I sometimes even go over the limit of my budget. Good thing there is a site called ShopBack that source the best deals and discounts for you on fashion, lifestyle, travel, and many more. They then give you cashback on top of existing voucher codes and discounts when you shop online through their site. They reward shoppers with up to 30% cashback!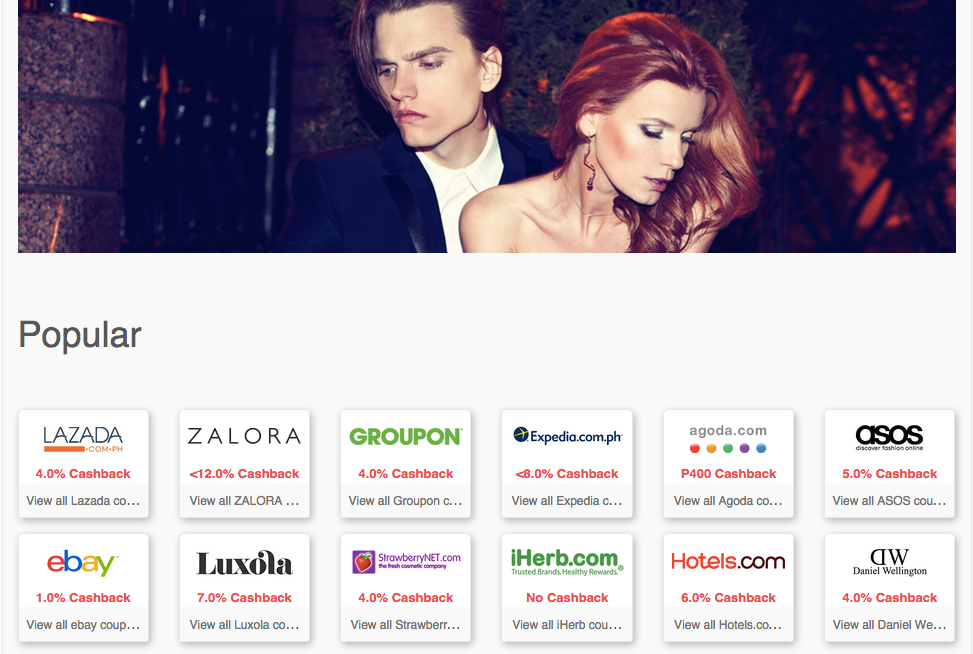 I actually bought my striped skirt through ShopBack. Using it is so easy. First, click the store you want to shop in or the voucher you want to use (I got 5% cashback for Zalora!). Secondly, you will be redirected to the store you chose. When you are already there, shop as usual and make your purchase on the merchant's site. You will then receive your cashback within 1 – 2 days which will be reflected on your ShopBack account. If you want to purchase another item, just repeat the whole process. It really helps me save a lot of money since I shop at these sites anyway. You can take a look at some of their best deals here and see if any catches your fancy!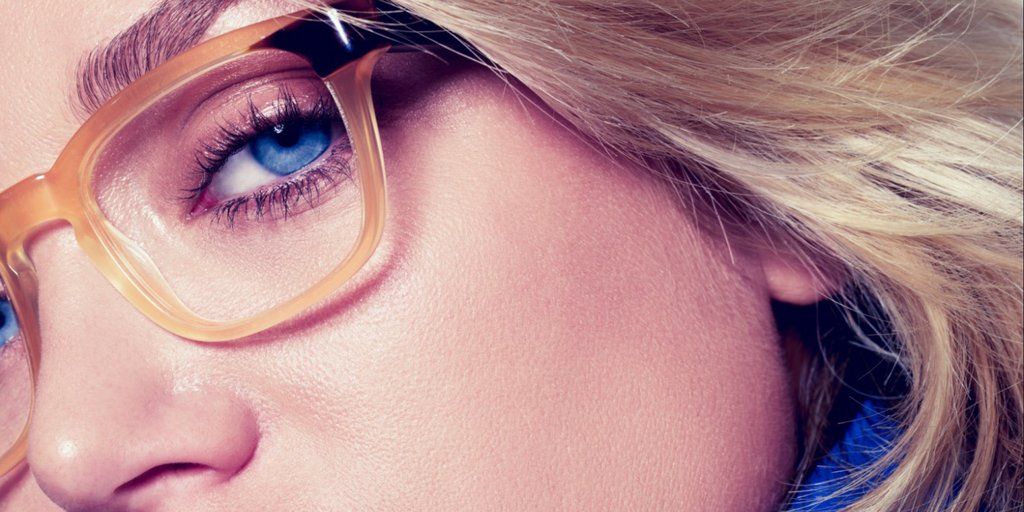 Gone are the days when women prefer to go through all the hassle of wearing contact lenses rather than wear eyeglasses and look geeky. Today, there are so many online optical stores offering a wide selection of stylish eyeglasses. This fact have made shopping for eyeglasses and wearing them more fun. Plus, women no longer feel unattractive and nerdy. However, careful attention must be observed when buying a pair. It must match perfectly with your personality and face shape. Always choose frames that enhance your best facial features because the right eyeglasses can also be a bold fashion statement.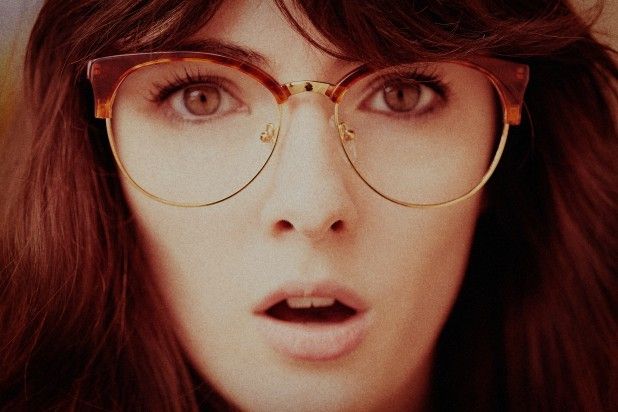 If you have an oblong face with oval features, a rectangular or squared frame is suitable. Frames with a low bridge that shortens the nose will also look good on an oblong face. For women with an oval shaped face, do not buy frames that are too narrow. If you have a diamond shaped face, you would want your frames to soften the cheekbones, so oval, rimless frames, and cat-eye frames are the best choices. Those with round faces should select angular narrow frames because this gives the illusion of a thinner face. A rectangular frame is another good option. If your face has a square shape, buy narrow frames with narrow ovals and wide widths.
For affordable, stylish, and comfortable eyewear, shop at Eyeglass Discounter. Established in 1982, this family owned business is dedicated to give its customers the best and most effective eyecare services available online. They only sell high quality eyeglasses and sunglasses for every face shape there is. They have hipster eyewear and even have designer glasses from brands like Bulgari, Burberry, Dolce & Gabbana, Fendi, Gucci, and Michael Kors among others. You can shop by brand or category (men's and women's). Some of the lenses they offer are Anti-Reflective, Astigmatic, Progressive, Bifocal, No-line Bifocal, Non-Prescription, Polycarbonate, and Scratch Resistant Lenses. The competent staff and licensed eye care professionals at Eyeglass Discounter make sure that all the queries of customers are answered and that they are provided with all the information they need concerning their eyesight. Being able to assist and eventually make customers happy is their utmost goal.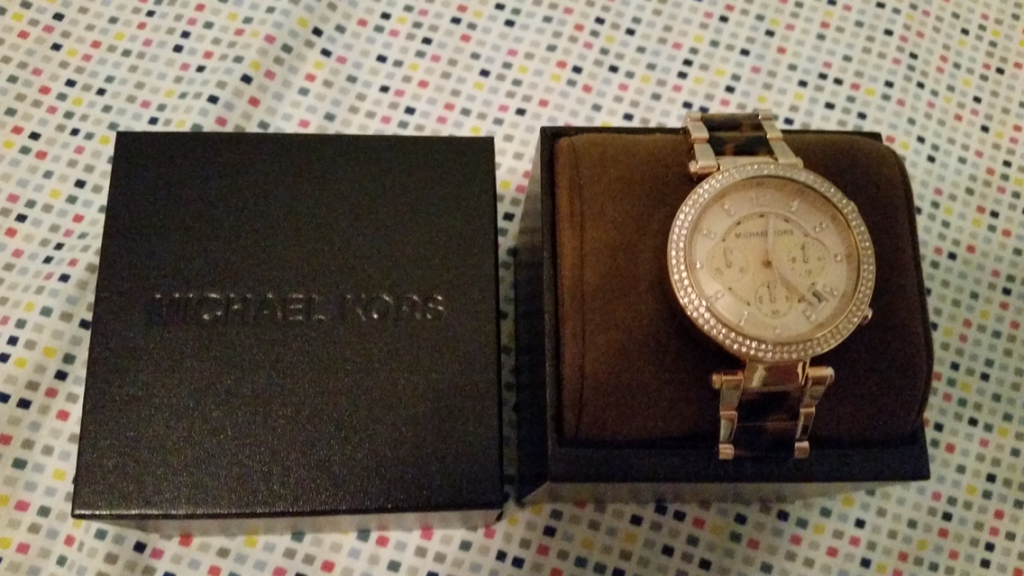 Again, besides to the jumpsuit Ive recently blogged. I also got this MK watch along. Yes! as you're familiar with the brand you'll probably know on how expensive their item was, right? hence I really cant believe that even this expensive timepiece were sent over to me as my compensation to the promotional content Ive made for shopbop. I think, I'll started love the shopbop more.. eheh I hope that they can still consider me on their future campaigns and be partnered with for long time.
Actually, I am eye-ing to have this MK watch year ago, yes! that's how long it was but I really cant consider it because me and my husband has too much debt to pay and a bunch of liabilities we have to attend with first than having me an expensive watch such MK. But luckily, I have met this online shop shopbop and offered me for collaboration which I truly appreciates for.. Who doesn't anyway? hehe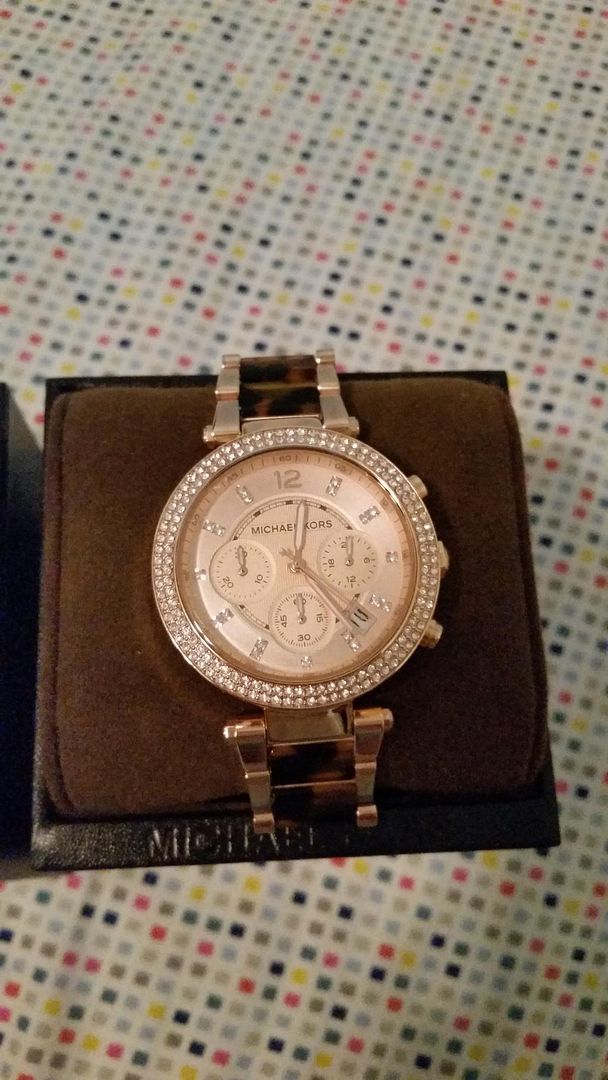 You can have yours same as mine at shopbop for a very reasonable price especially now they were having an early spring sales which I think the best time to take advantage with. heads to their shop today and seek the items would probably fits in your own style. No worries, they've got an wide array of styling and apparels which are perfectly on kind of fashion sense.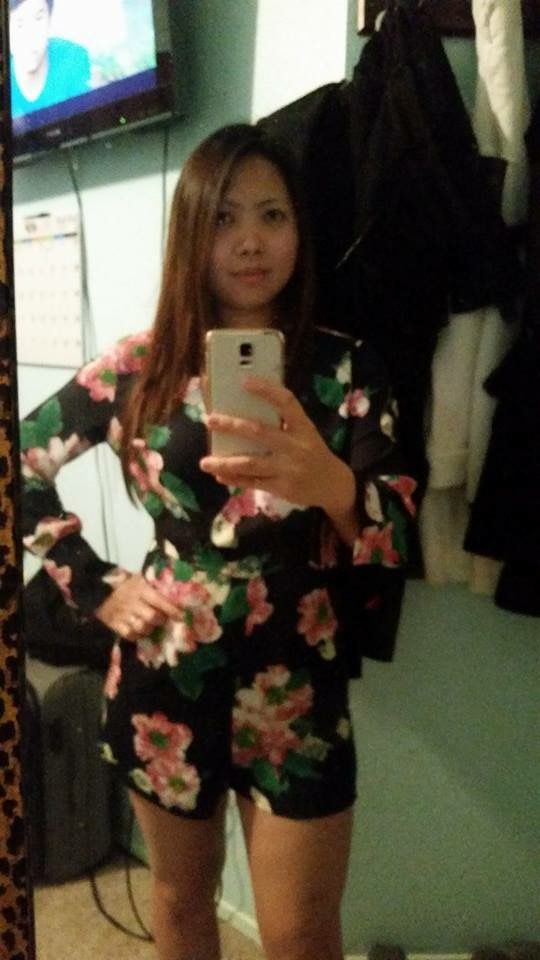 I am so fortunate to be handpicked by the brand shopbop to work with for their campaign. And in return, they'll be going to send me out some items I'd loved from their online shop. The collaboration are in placed very month but I don't have an idea when it would lasted, I hope then that we can continuously working till end of this year. Because their each items were chic and extravagant, look what I have for today – an jumpsuit from the well known brand. Yes! shopbop caters mostly all the high-end brands in the fashion industry and yet they see to it that they can sell them in a very reasonable prices. Actually, the shop, Shopbop, and its brotherly brand East Dane are in sale as welcoming the spring season – you can now heads up in both shops and see for yourself on how great their items were..
I cant contained my happiness whenever I received the items I've picked because this were an one in a million opportunity, I think so for me, hence I was really working hard on their campaign to placed. Hopefully, everything will gone right for both of us so I can enjoy the privilege they'd be giving me for long..
Okay then, that will be all for now and please keep on tuning in here for more of my personal fashion updates and sorts of news that might get your interests too.

On today's fashion. Women are more fascinating with classy ones or anything gowns that they've found glamorous. Because this how the fashion works these days, I think so.. Yes! people are more on high-end than to these usual finds that we often consider before, I think fashion is fast evolving on today's generation..
That's why I knew that you are more than fond with these great gowns as you needed to wear one. However, these great finds are rare to find in any nearby mortar stores unless it is an designer's stores. But you know what? there were some great stores that can offer you a great stunning gowns in a very reasonable prices and you can simply found them all over online. But to make the job convenient for you let me then share with you this awesome store that can give you out your wanting dresses. The shop am talking about was this Gudeer.com, were all the beautiful dresses were houses.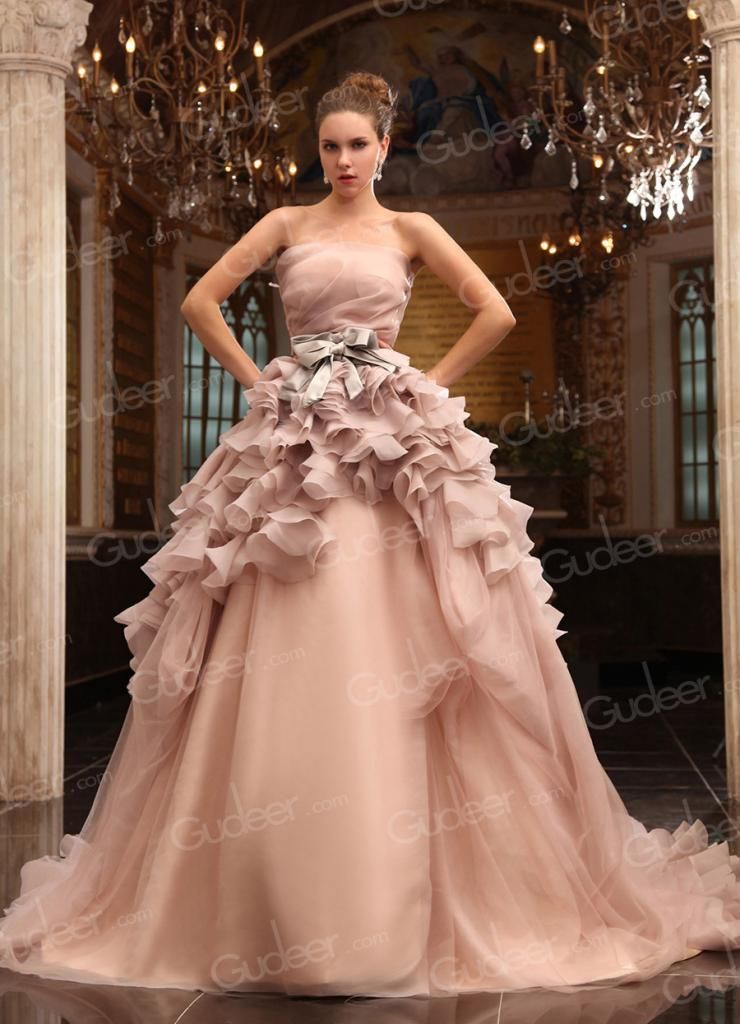 Luxury Champagne Ruffled Organza Strapless Bridal Ball Gown
Light Champagne Luxury Embroidery Beaded Satin Strapless Sweetheart Bridal Ball Gown
Gudeer.com has a bunch of dresses to offer such us: special occasion dresses, wedding gowns,prom dresses, bridesmaid dresses and neither you can request an custom made dress are you have your own design to make. You can noe check their main website for the list of their pre-mad gowns and some of their own designs dresses..
Women who are true blue fashionistas certainly know the latest trends and follow those that fit her and discard the ones that does not suit her style and personality. Furthermore, they try their best to rock these trendy clothes and accessories without buying too expensive pieces and thus breaking the bank. Women's fashion trends this year have references to the 60s and 70s. Some of what is cool this 2015 are awesome and classy shift dresses that fall mid thigh and are in neutral colors, checkered and flared skirts, pale prints, and many more.
Androgynous clothing is also prevalent in the fashion scene. Loose shrug on overcoats and pantsuits in androgynous tones look chic and modern. Sports attire is likewise great because it is comfortable, easy to wear, and functional. Make sure to wear those sports outfits with sneakers in lively colors and trendy patterns. Vintage and printed satin pajama worn as casual wear and paired with a sharp overcoat and leather bag is so chic and fashionable these days although some might find it a little weird. Blazers are also in vogue. I found a great selection of blazers for women at Zalora. Click on this link to view their collection.
Bohemian clothes are also trendy and give off that romantic and dreamy feeling while punk has made a comeback with attention-grabbing styles and details. Fashionistas should also wear denim in different silhouettes and styles. Another popular trend is skirt layering where skirts of all lengths and shapes are wrapped in mini, midi, and maxi dresses. Some other notable trends are cowboy outfits complete with cowboy boots and hats, sexy asymmetrical hems, flare pants in vivid colors and prints, and wearing lace which is uber feminine, stylish, and chic. Be sure though to always wear all those trendy clothes with confidence.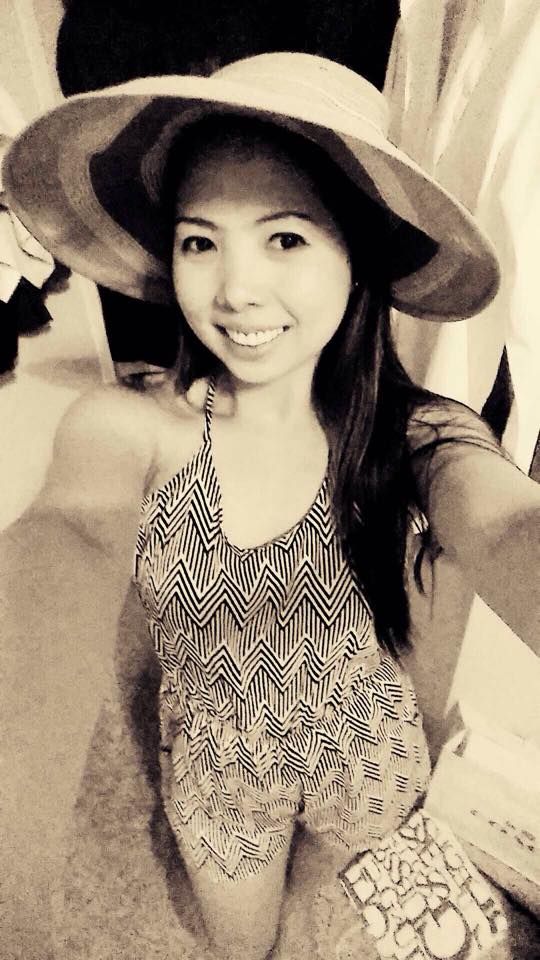 As I've always say, summer season is the one I enjoy the most. That is why am so pretty excited whenever time we got an ticket booked for Philippines vacation. Yes! you've heard it right that we'll having our Philippines trip again this coming months, definitely for summer. And I think, this trip will be good for one month at least because we, my family, had planned so many, hence I really need to prepare not just myself but also the outfits I'll trying to pull off.
A while ago, I've managed myself to go on the nearby stores to have some pieces on. And Ive got this jumpsuit which is perfectly for summer, right? I'd liked it because it does comfortable to wear and the fabric used is very light that could be awesome to wear in the seashore.
Alright then, that will be all for now because I can put up some details here yet since I'd planned to have some summer posts in a few weeks that's includes my Philippines vacation. I hope you can tune in.. Thank you and have yourself an lovely day~~
Summer is the most season I'd looked forward to. Because we can enjoy the sun plus we can wear these beautiful and light kind of clothes. Recently, me and the family heads up to San Diego to visit a friend and with no plans yet the friend invited us to Santa Monica Pier to have some fun times. Luckily, there were some nearby stores there were we could buy off proper clothes for the beach.
I've had bought this cutie pink beach suits, sorry though because I didn't know on what the term to use for this beach find, bear with me then.. hehe And I simply paired it with my black mini shorts that I think compliments to the pink suits Ive got, right? what do you think? do I pull this outfit off? Also, I've managed to have an big hat too, which my in law given me that day.. then, I just spiced it up with my Burberry sunnies that Ive got in kohl's of course in a very reasonable price.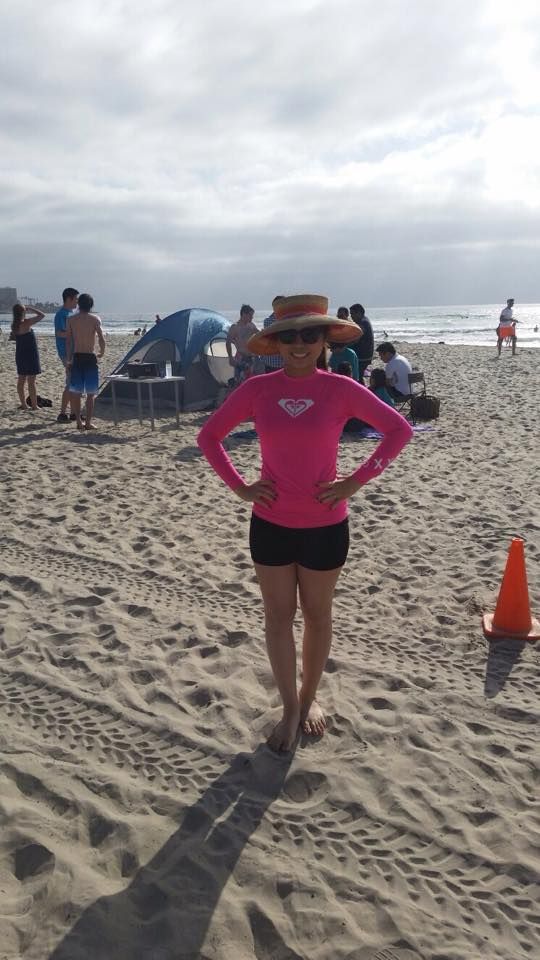 Some peeps got their tent's stands, while others like we do, prefers just to see the sun goes down and breathe the fresh air and enjoy the moment.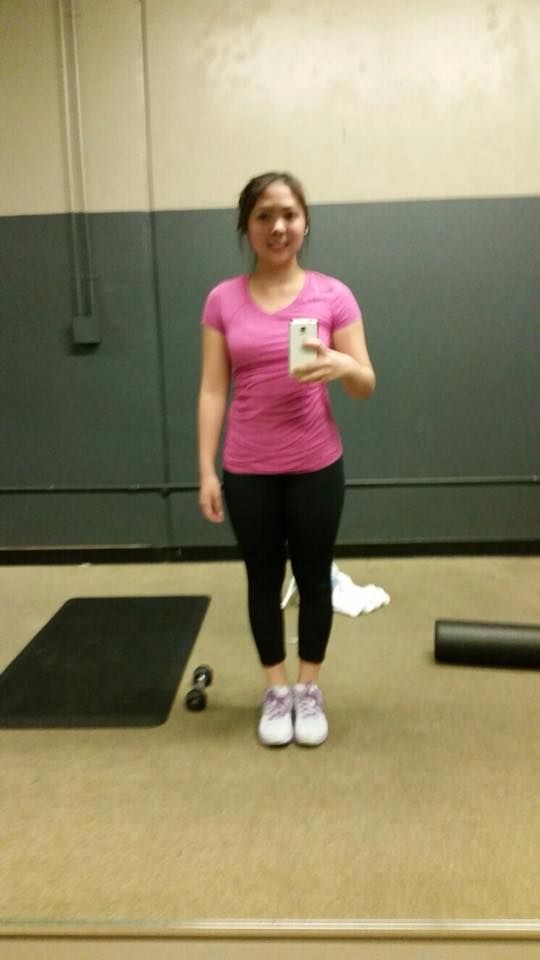 The photo is quite blurry though, sorry for that… But am bit happy to share with you this. Because look, all the pains am enduring at times are now paying off and I can either sees the results of my intense workout. An piece of advice coming from not so well in terms of getting fit but has this dedication though that keeps her going, when every time you had planned to get in fit and being healthy I think you should have to consider first the outfit you'd be wearing. Because these finds are can help you in away to be on your convenient thus you should have the best one to persuade on what you'd started with..
I suggest you to have these fitted kind of pants or other called it as leggings or thighs. These bottoms are comfortable to wear plus it usually cheap one than to the proper bottom for you should got from sports brands out there. Also, these thighs can cool you down as they're made of cotton. And for the top, you can actually wear off anything as long it is comfortable on your end. But if you were asking me? I'd rather go to the polyester type of cloths because these fabric are very light and you can move freely as you doing your workout routines. And of course, an great pair of sneaker is a must and I don't particular with brands as long they're comfortable of wear and it has speaks to my style, everything will goes well..
Alright, that will be all and I hope you can tuning in here often for my other personal updates that has relates with my personal fashion statements.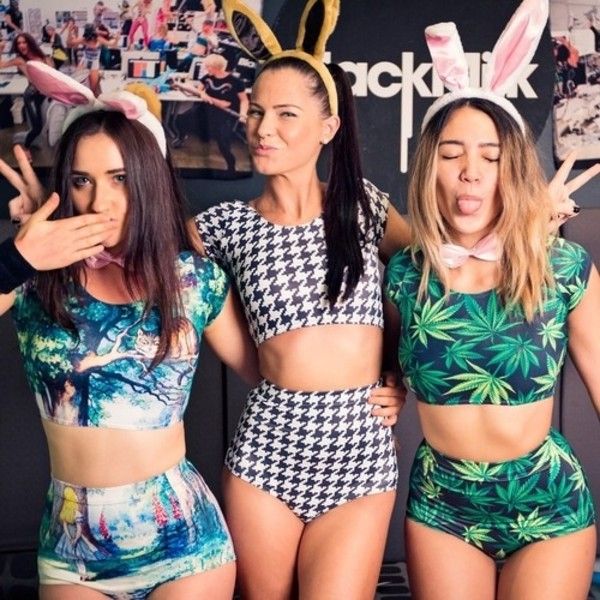 Firstly, sorry for the lame title of this post. Because I didn't, really, know on how I make the title for this entry, so please bear with me. I actually asking if ever you'll know an shop whose selling this kind of finds? Because I haven't find any at the nearby stores where am currently resides. I think, online has this since everywhere are gone easy peasy online, right? hence, if you're seller who sells this kind of swim wear, please do let me know because I was really keen to have at least 5 pairs of this for my summer vacation this coming May. I prefers anything as long it is high-waisted and the top is cropped, everything is fine..
Also, this type of swim are great. Because it can hidden your floppy belly as it's an high-waisted thus you better have this kind too as you planned to have your early summer getaway soon.. Let's help each other on searching where to buy this, uh? just drop a comment as you found any. Thanks in advance and looking forward on you to come back here for more personal and fashion updates..