Your style is your personality. Consequently, it's easy to understand why everyone loves styling their interior décor. After all, wouldn't you love to spend your time in a home that makes you feel good and safe? That is exactly what interior décor is about. While it can be too easily dismissed as a form of home vanity, don't be fooled. Interior décor is essential to establish your territory and to give you mental and emotional strength throughout the day. If you recognize yourself in your home, you will naturally feel good in it. As a result, the shopping anxiety for home improvement projects is a never ending one. Will you feel better with red cookware? Should the wallpaper be flowery to soothe your mind? Unfortunately, these difficult questions are for you to sort out – there is no right or wrong; simply focus on what creates a positive emotional response. But there's an underlying obstacle for all interior décor projects: They are often expensive. Don't worry though; here are a few ideas to design your custom made décor for less.
A Sophisticated Minimalist Décor That Doesn't Cost A Dime
If you like the feel of sophistication, you will probably love the idea of a minimalist décor that focuses only on the essentials. For most homeowners, the minimalist décor is a sign of luxury and highly expensive items. While this is true, there's nothing that stops you from taking the cheaper path to minimalism. At the core of an aerated design, there's the need to get rid of everything that serves no purpose. In other words, a minimalist décor is what you get from decluttering your home. Most of the items you don't want to keep can even be sold if they are in good condition. Think about the clothes you don't wear, the old books and toys that you are not interested in, and even your old wedding dress. Selling these enables you to embrace the minimalist approach while making money at the same time.
The Dream En-Suite For Less
Maybe your idea of a luxury décor that makes you feel good is not about minimalism, but about having everything you need at hand. For most homeowners, it's about adding value to the home, and more specifically with an en-suite bathroom for better effect. That is exactly the kind of things that can make your neighbors turn green with envy! Don't believe the idea that en-suites are expensive. You can design perfectly functional and cheap bathroom suites with a little of DIY love and planning. But do make sure you've measured everything before you order the bathroom parts. Bad planning can be very expensive.
The Romantic Cottage Style For Under $50
If you're one for the flower and pastel colors of the romantic cottage style, you will love the idea of giving your home a cottage revamp simply using DIY skills. For instance, everyone has a soft spot for the vintage look, but did you know that you could easily recreate a distressed paint effect on your favorite pieces of furniture? All you need is a brush, some paint and an afternoon of work.
Decoupage on a chest of drawers
Additionally, if you want to create a romantic accent in the room, there's nothing better than using decoupage on a piece of furniture. Imagine a charming flowery chest of drawer in the bedroom: Is there anything cuter for your bedroom?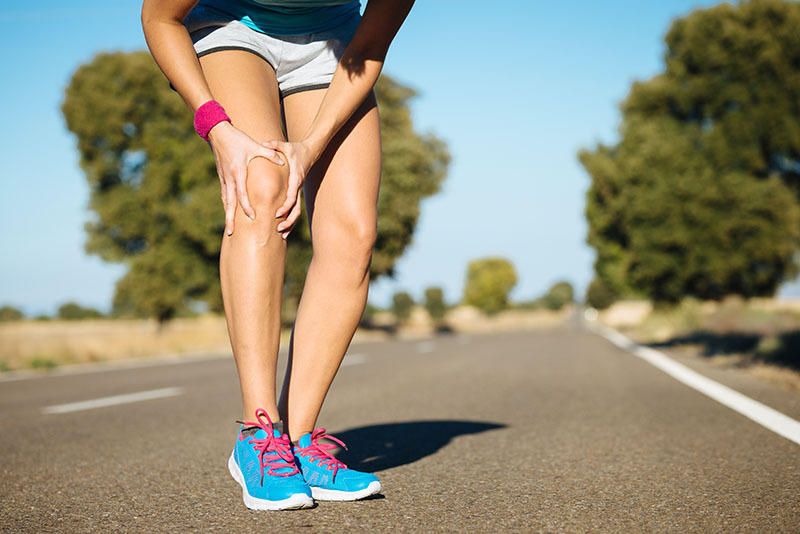 With the way running for fitness has become popular lately, it's no wonder that people are joining marathons for fitness. It's not easy to run a marathon as it will require a lot of training and sacrifice to ensure that you are in your best condition.
Are you thinking of joining a marathon or half marathon? If it is your first time, you will need to make sure that you will not get any injuries during training. Many runners put so much effort into their training only to be sidelined by an injury. All that training will be for nothing if you do not take the necessary precautions to reduce the risk of injury. To prevent that, here are some things you may do to help you in your preparation for a marathon.
Make sure that you have comfortable shoes – your comfort during running is a very important element to ensure that you will finish the marathon. Wearing the wrong pair of shoes can spell disaster. You may have to try on different types of shoes to find the best one for you. What's great is that there are stores that actually have a treadmill so you can recreate the feel of running before you decide to buy a pair. Make sure you buy your new pair a few weeks before the event to break them in.
Warm up before a race – don't forget to stretch and warm up before and after a race. When you warm up, the lactic acid builds up in your muscles and are flushed out. This helps to prevent muscle soreness. You also need to stretch regularly as part of your training as this will increase your flexibility and prevent injuries while running.
Follow a training plan –  this is crucial especially it is your first time running a marathon. Note that most training plans span around six months before the date of the marathon. You can find many of these plans online, or you can even have one made just for you. You can include cross training workouts, and make sure you also include rest days to give your body a break.
Wear knee sleeves – the knees and feet are usually the ones injured while training for a marathon. For your knees, you can wear knee sleeves to make sure that they will have enough support to take the toll of your training plan. If you have never considered buying knee sleeves, you can check this website to learn more about the benefits of this tool.  They have listed the best knee sleeves on the market today so that it will be easier for you to choose which product is right for you.
There's nothing quite like feeling vibrant and alive all day long. Maintaining this optimized state of mental and physical well-being is contingent upon your level of health, and this is why it's important to focus on wellness optimization if you're serious about leading an incredible life. Luckily, there are a wide range of relatively simple strategies you can deploy to enhance your level of well-being. Three of them include:
1. Take A Vacation.
One simple strategy you can deploy to start feeling better is taking a vacation. This strategy is important because it will empower you to attain the rest and relaxation that is known to promote clarity of mind and enhanced immunity. If you're ready to schedule your vacation now, consider the value of staying at Singer Island Resort & Spa. If you're interested in condos at Singer Island, note that this company can assist you with the process of finding the ideal property.
2. Meditate.
Another health strategy you can deploy to enhance your level of wellness is meditation. Meditation is powerful because it helps people combat the stress that can facilitate a wide range of unwanted diseases in the mind and body. In addition to fighting stress, meditation can generate some or all of the following health benefits:
• immunity boost
• optimized blood circulation
• enhanced functioning of the respiratory system
• better sleep
• improved memory
• enhanced cognitive function
One form of meditation that you may find beneficial is the breath-based format. Breath-based meditation is all about slowly inhaling and exhaling as you listen closely to the rhythm and depth of your breath. People who do this type of meditation regularly often find that they are able to sleep and breathe better!
3. Optimize Your Eating Habits.
One final technique you can implement to become a healthier person is optimizing your eating habits. This technique will help you look and feel better. For example, eating healthy vegetables such as kidney beans will help your hair grow longer and stronger. Also note that grapefruit can help fight heart disease by lowering your cholesterol. Some of the other healthy fruits and veggies you may want to incorporate into your eating habits include:
• broccoli
• spinach
• pineapple
• tomatoes
• bananas
• apples
There are many ways that you can incorporate these healthy foods into your diet. One of them is by having a large green salad for dinner every evening.
Don't Delay: Start Focusing On Health Today!
There are numerous strategies you can deploy to optimize your health. Three of them include taking a vacation, meditating, and optimizing your eating habits. Start using these wellness techniques immediately so you can lead an incredibly productive, positive life!
I have experienced having some important files corrupted because of a virus and it is really frustrating. Imagine doing your report for days only to have it rendered useless because of a virus. Something that can be avoided all along if only an efficient antivirus software is used. There are also news of websites getting hacked and people losing the money in their banks even when they did not make any transactions. There are also cases when social media accounts are hacked and identities are stolen. These are but a few cases of hacking that can be avoided by the installation of an antivirus software like AVG (www.AVG.com).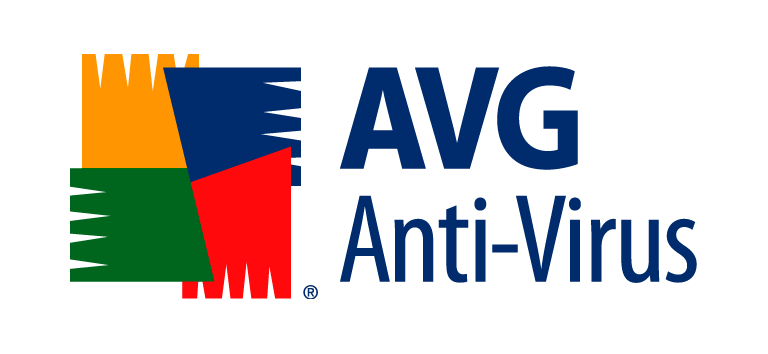 AVG, the best free antivirus for android, works hard to provide security software and services for families and businesses alike. With AVG installed in your laptops, mobile phones, and tablets, you will never have to worry about viruses, spyware, and malware, and your privacy and identity is safe. As for businesses, AVG has developed products to protect their data and streamline their IT. They have a wide range of protection, performance, and privacy solutions for consumers and businesses.
Available at Google Playstore, AVG AntiVirus Free 2017 (Virus Cleaner) for Android keeps personal data safe with an app lock (lock sensitive apps to protect your privacy and safety) and picture vault (hide private photos in a password-protected vault). It also has a phone locator (locate your lost or stolen phone via Google Maps), task killer (kill tasks and processes that can slow down your phone), call blocker (filter and block unwanted calls and messages), and WiFi Scanner and Analyzer. It has so many amazing features that not downloading it will be a huge mistake. Furthermore, it is compatible with Windows 10. AVG AntiVirus Free 2017 (Virus Cleaner) for Android phones and tablets is available in 33 languages.

In this fast-paced world we're living in, destressing is very important. We spend most of the day working and then go home and work some more (doing household chores). If you already have a family of your own, it is even harder because you also have to do your responsibilities as a spouse and parent. A simple, yet effective way of relaxing and destressing is to just lie down and take in the wonderful scent of pure essential oils. It has that calming effect that makes your forget all your problems and shut out the outside world. However, all that scent will be wasted if you use ineffective ways of disseminating these essential oils.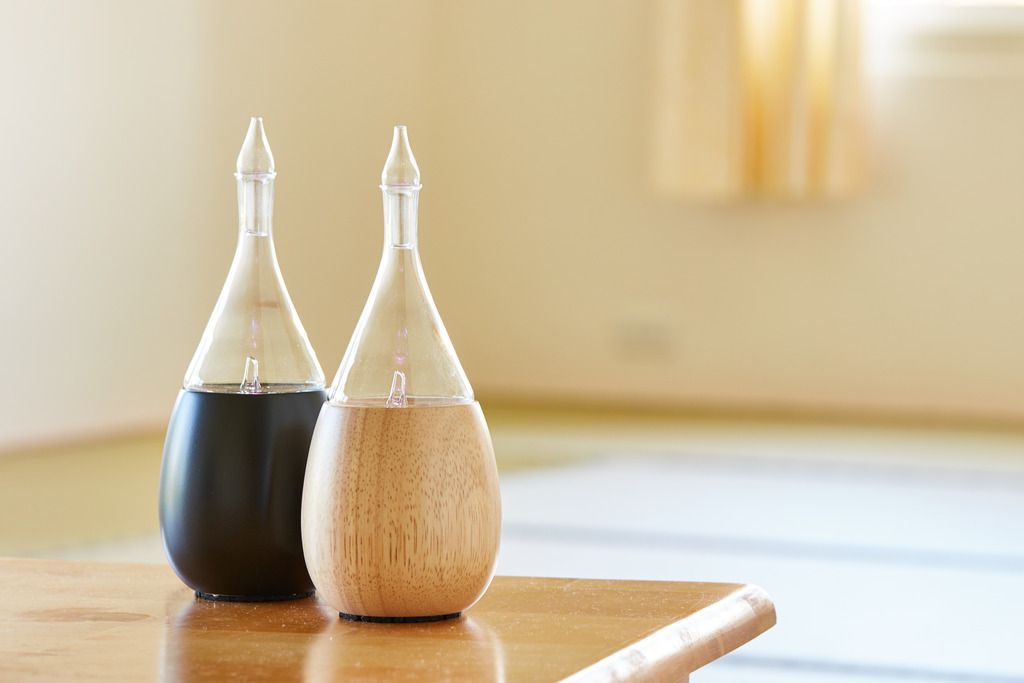 Organic Aromas was established to develop and promote the most efficient, safest, and beautiful instrument for spreading the fragrant aromas and true health benefits found in pure essential oils. Among the products they sell are Essential Oil Diffusers, Hand Carved Diffusers, Laser Engraved Diffusers, Essential Oils, Essential Oil Blends, and Accessories. Each handmade Essential Oil Diffuser uses specialty glass and top-notch wood. They come in a variety of shapes, sizes, and colors. Plus, no heat and water is needed.
For a truly effective and lovely diffuser, get the Aromatherapy Diffuser. Some of you might also be wondering about the Nebulizing Diffuser and how it works. It offers the most effective dispersal and the most complete rendering of both the natural scent and the therapeutic properties of 100% pure, organic essential oils on the market. It is also great to use because it is safe, makes no sound, and does not need any heat and water. This unique instrument is well suited for individuals, professionals, and enterprises. It makes use of pressurized air and a mix of delicately hand-blown pyrex glass paired with an elegant hand-crafted plantation hardwood base.
You got no budget to spend for a fancy gown to wear for your promenade? Well, that's not a problem no more as Ive found one online shop here that you can always check on and even score some lovely and classy type of gowns to wear in there cheapest prices, I am telling you! Actually, I have bought myself some dresses to them and I can attest that their finds where made perfectly and the materials used were really high quality that we mostly sees in these designer's finds. If you do have doubts on what am telling you here you can head over to shop yourself and see on how awesome their each dresses were.
the shop is specializing with prom dresses hence a lot of junior and senior years are keep on talking about the shop because they can get an awesome piece here within their budget, you might also too just look on their sale section and you'll definitely get one that is best fits on what you are looking for. Just look for the cheap prom dresses dont check the regular prices one because tendency might you get them that is out n your budget but if you do have some spare why not getting one right? if it is really what you wanted. No worries, as all of their dresses were these in trend and definitely you cant go wrong in wearing them.
The shop, 27dress.com, is been in the business for quite a long time now hence I assured you that they're the most legit online store to shop with thus a lot of fashion enthusiasts are keep on considering them as well and even blog them up as they always giving the most awesome finds we could ever have in of course reasonable prices.
I have a friend who loves photography and is a full time photographer. He takes good photos and whenever there is a need for a photographer, we will definitely call for his service. He is married and a young father of a cute little boy. He enjoys taking photographs of his little boy. Recently, we were invited to the soft opening of his new photo studio and it was my first time being shown around a photo studio. Normally, we only enter a photo studio to take photos and once done, we leave the photography room.
He took the time to show us some of his prize winning photos which he has framed up on the wall. He also showed us some of his custom made backdrops and explained why he picked those backdrops. Most of his backdrops were custom made with the images he sent to the online company. He will instruct them on the exact measurement and the types of materials to use.
He showed us a photo of his little boy playing with a soccer ball in the stadium. According to him, stadium images makes great sports backdrops for family photo. My friend was a soccer player in school and he introduced his little boy to soccer at a very young age. He has great ideas in coming up with lovely images for the backdrops which are appropriate for multiple situations e.g. the same backdrops could be used for children, family or birthday photos, etc. Besides these, there are also some custom backdrops for weddings. The wedding photo backdrops set for pictures are lovely and well chosen.
After the short and interesting introduction and viewing of backdrops and photos, we were invited to the front of the shop. A tent was put up in front of the shop and buffet lunch was served. Banners and posters of his photography images were also placed near the entrance of the shop.
We are all born with hair on our heads. This is the way our Creator created us to be.  Some have thicker or more hair, while others have less or thinner hair. As we aged, some will have grey hair while others do not. Some people will lose their hair as they grow older due to hormonal changes in their body while others do not. Hair loss could also be due to hereditary or scalp problems. Balding in men is quite common as they aged but not so common for women.
I am sure no one likes to lose their hair, whether it is a man or a woman. It can cause the person to lose his or her self-confidence and at the same time cause much distress to the person concerned. Some may even go into depression especially when they depend on their appearance to earn a living.
We may not know it but there are many people out there, men or women wearing hair replacement systems on their head. These people continue their daily lives as usual even though they are wearing a hair replacement system. For those who invested in good lace or mono hair replacement systems, they need not have to remove the system whenever they need to take their bath or go for a swim. They can also exercise and sleep wearing the hair replacement system.
For those who are having problem with thinning hair or hair loss, do not despair because there is a solution in hair replacement systems without having to undergo any surgery. All you need to do is to consult a hair specialist to ask about the alternative solution to your problem. You can ask about the differences between mono and lace hair replacement systems or other available systems. It is good to hear what the specialist recommends for you.
Buying a new pair of jeans can be challenging for people who hate shopping and going through piles upon piles of various washes, cuts, and sizes just to get that ideal pair. Whatever it is you are looking for, remember that the most important thing is comfort. You need to be able to do things without any hassle or discomfort. Furthermore, it has to fit you like a glove. There're many types of jeans such as bootcut, relaxed fit, slim fit, straight cut, low rise, cropped, flare legs, stretch jeans etc.
If you're looking for the perfect jeans, look nowhere but at Trilogy, London's premium denim specialist. In business since 2006, its goal is to find every woman the perfect pair of jeans. Whatever size you may be, whatever style you prefer or have in mind, Trilogy has the right pair of jeans for you. They pride themselves in having an efficient and friendly staff willing to assist in any way they can, as well as a carefully edited catalogue of brands. Trilogy has the hottest new styles and there's definitely something for everyone. You can also find tops, knitwear, jackets and coats, dresses, shirts, T-shirts, trousers, skirts, and accessories from reputable brands including J Brand, Equipment, Chinti & Parker, Essentiel, Joie, Pyrus, Kate Moss X Equipment, and Rebecca Taylor.
Many of us struggle to create a balance between having time for ourselves and our families and being workaholics. It's a difficult line to walk but we must learn to master this balance or our live suffer. We must learn to find ways to meet the needs of our own unique situations to enjoy both work and leisure in a healthy and balanced manner.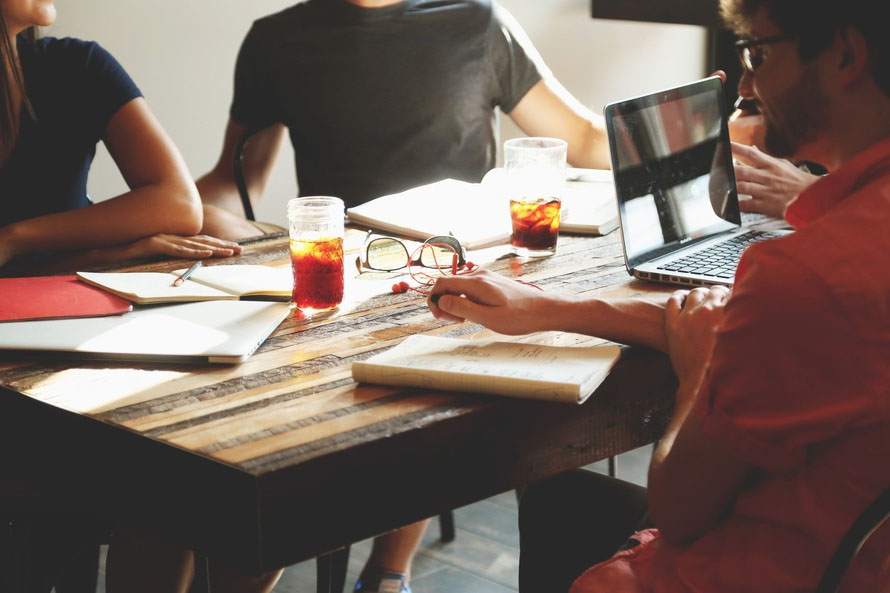 Imbalance Deteriorates both Our Professional and Personal Lives
When we lead lives that are constantly spinning out of control the end result is an unhappy work life and family life. Imbalance creates stress that spills over into every area of our lives making it difficult to truly enjoy any area of our lives thoroughly. Stress makes it hard to focus and we often walk around frantically running from one activity, event, or obligation to the next. We may think we're giving more to one particular area of our lives only to find out that we aren't truly giving to any area effectively.
Balance is the Salve that Heals All Areas
If we can commit to creating a healthy balance in our lives between work and play, we can successfully heal many areas. This may mean declining overtime if it intrudes with family plans or a need to rest. Conversely, this may mean that you stay a little later at work after returning from a long vacation. Every life is different and it's up to you to determine what is needed to feed it, heal, and balance it in a healthy manner. You may not always have examples outside of your own particular situation, but, generally, your own situation provides you with enough information to create a solution that meets the needs of your own unique situation. Even Craig Revel Horwood must take time from his busy career in choreography to restore and refresh. This is the only way anyone can continue to put their best efforts forward in a healthy manner.
Creating balance is essential to everyone's life. Without balance, stress, tension, and overload set in. When this happens every area of your life may suffer. This is why it behooves every one of us to commit to consistently maintaining a healthy work life balance for both ourselves and our families.