It's always exciting getting engaged. Indeed, is there anything better? You'll be on cloud nine for a while, but once the initial buzz has passed, you might have a moment where you realize that, oh dear, you have to host a big party for all your family and friends! If you've never been married before, then you might be a little clueless about the right steps to take, especially if you're the first in your friend group to get married. Below, we take a look at a few ways you can make sure your wedding is extra special, even if you're currently clueless about organising them.
Source: Pexels.com
Help From Friends and Family
You're the one going to be at the center of attention on your wedding day (well, you and your partner), but you're not facing the day alone. In the planning stages, you'll be able to call upon all your friends and family to get things arranged. Between all of them, there will surely be some useful advice. And when all the planning gets too much, you can call on them to help you handle all of those niggling, annoying details.
Work with the Professionals
Thank goodness we live in a society. Whenever we have a problem, there's someone on hand to help us figure it all out. To make sure you have a wedding that looks, tastes, and feels amazing, work with the professionals. They'll have the experience to bring your vision of your wedding to life. Learn more about working with a florist for your floral displays, hire wedding caterers for the food, and leave the music in the hands of a DJ with a reputation for getting the dancefloor bouncing. There'll be no need to worry that things won't be quite as good as they could be when you have experts by your side.
Look For Inspiration
If you've just engaged, then there might still be a year or two until you're walking down the aisle. In that time, you'll likely go to a wedding or two. While there, have a look and see if there's anything you like that you can incorporate into your wedding day. Also, remember that it's just as important to check out the things that you didn't like/work, too. When it comes to your wedding, you'll know what to include and what to keep away.
Keep Things Simple
If you watched the wedding of Prince Harry and Meghan Markle, then you'll have had a glimpse of just how big a wedding can be. But they had an unlimited budget and the eyes of the world on them; your day will be much smaller! So keep things simple. It's better to have a perfect, simple day rather than a complicated one that doesn't quite hit the mark.
Do Things Your Way
Whatever you do, do things your way! There's nothing to say you have to do anything on your wedding day. If you like it, go with it – it's all about you, after all!
24″ Pink Ombre Long Straight Synthetic Lace Front Wig
Mint Green Ombre Straight Synthetic Lace Front Wig
Women these days are too diverse and unique especially as for their own fashion sense. Because there are a lot of new fashion dins available today in the market that we could choose from with. To be honest, with all the women finds today we ladies wont able to thought of what specific styles that we could pull off due to the over flowing choices and selections. But you know what? where's one thing you should consider today as you wanted yourself to be fashionable and in trend.
24″ Mint Green Ombre Straight Synthetic Lace Front Wig
24″ Three-tone Color Long Straight Synthetic Lace Front Wig
The piece that am talking about were these wigs that you could only get at Everydaywigs.com. Because these wigs are too fine and they are hand made to guarantee the quality and durability of their  ombre wigs. So, if you are looking for the best and yet affordable kind of wig to consider, these wigs from the shop mentioned are really the best to pick. You can check the shop now yourself and see what are the wigs available that might fits on you well.
24″ ombre Blonde Synthetic Lace Front Wig
24″ ombre blonde Synthetic Braided Lace Front Wig
Everydaywigs sells out a lot of blonde lace front wig that could stands you. Because they're only over online that sells out a wide array of selections for the wigs alone. And they sis has these style ones that are pretty handy and useful for your daily use. In addition, you can also pick some of these colored type of wigs that could goes well on the outfit or style you'd be trying to pull off. Also, the shop is too considerate in making their wigs in a very reasonable prices unlike when you buy off in any wigs shops available your place which may cost you a hefty sum that is not practical at all to do or consider.
26″ Candy Pink Wavy Synthetic Lace Front Wig
24″ Purple Slight Wavy Synthetic Wigs
All the wigs they'll selling were made of real human hair. However though, if you are not comfortable to it at all you may also wanna check their quality synthetic wigs for your own convenience. Because these synthetic are well made and there pricing ranges are way too cheap instead of you having the real hair made wigs. Go check the shop now and see all the available wigs that might get your interests with.
As you noticed over this site of mine, shootqueue.com, its too rarely for me to include or even promote out certain online shops unless I've tried it personally or a trusted friend of mine recommended it for me to try out. Because am too honest and I only including out these reliable and of course reasonable shops out there when it comes to their pricing ranges and same. Today, let me introduced with you this shop called Zaful.com where all the lovely and chic fashion finds for us all ladies were houses and sells out for a very inexpensive prices. I have checked it already and their items were too trendy and dope and yet they managed to set their pricing into very cheapest ones. Go check the shop now and see what they could offer you base on your fashion desire.
Below, let me share with you my best picks this summer that you might find fashionable and leads you in getting them for yourself as well like I do.
Scrunch Butt Knotted Thong Bikini
I chose bikinis. Because summer is just around the corner and I knew that I'll be more staying at the sea shores as my family and friends really loves to go on the beach as the summer comes. Hence, better yet to have some good set of swimwear to wear on my upcoming summer getaway engagements.
Choosing your wedding ring is arguably one of the most important decisions you can make on the run-up to the big day, and it is one which you will carry with you throughout the rest of your life.
When choosing a wedding ring you will often hear of the fours C's: color, clarity, carat, and cut. These combine to ensure that you get the best possible diamond to put on your finger on your wedding day. Here are the four C's is more detail and how they can help you pick that perfect diamond.
Colour
Ideally a diamond is colorless. If you look at the purest diamonds in the world they usually contain no color because there are no other elements mixed into the crystal. Of course, most diamonds you buy will have a slightly yellow hue due to impurities, but it is the sheer magnitude of yellow which you can look at here. A diamond graded D is colorless, and this is the most expensive diamond you can buy. It is something which will depend highly on your budget, style, and taste.
Clarity
Clarity is the measure of how clear your diamond is. Most diamonds will contain some indents or fingerprints which make them unique and imperfect. If you want a clear and almost perfectly sparkling diamond you will need to spend more, as the diamond is worth more.
Carat
The carat of a diamond is usually mistaken for the size, however, it actually pertains to the weight of the stone. The heavier a diamond is, the best the quality and therefore the more expensive it is for you to buy. Even if you can't afford a huge diamond for your wedding ring, certain cuts can actually make the diamond look larger than it is, so don't worry if you are on a strict budget.
Cut
The final C we are going to talk about is the cut of your diamond. This is the last stage in your diamond choosing process and is arguably on one of the most important decisions you make in regards to your diamond. The cut you choose can increase the style, prospective size, the color and even the light it shines when reflecting on objects. There are many different cuts you can choose from and here are some of them.  
Round cut
This is the most popular way to cut your diamond and is the all-time classic. It suits any setting and is truly a timeless way to have your diamond cut.
Princess cut
A princess cut diamond is a brilliant cut, square shaped diamond. It is a fresh and modern take on the classic round cut.
A cut above
This fresh cut by white flash has been seen as one of the most stunning cuts of all. You can see Whiteflash reviews online and take a look at this gorgeous cut.
Cushion cut
The most popular choice for celebrities is a cushion cut. It is a rectangular shape which is rounded at the edges to give that extra edge of brilliance. It is a great choice for larger diamonds.
Heart cut
For the old romantic in all of us, there is a heart cut which is just what it says on the tin. A romantic cut for the lovers of the world.
When was the last time you tried to do something new with the dining space in your home? If it's been a long time, now could be the time for you to improve the space. If you love to entertain and you value you a good dining experience, this is the room in your home you should be prioritising right now. With a well-designed dining space with the right furniture and finishing touches, you'll get so much more out of your home.
If you don't know where to start with making changes to your dining space, we're going to help you out so that you'll be able to get the most out of it. It's all about making the space more appealing to use, as well as improving the functionality. If you can combine the right cosmetic changes with some functional upgrades, you'll achieve the perfect dining space for your home in no time at all. So read on now to learn more about what you should do.
Modernise With Wallpaper
If you want to make the space feel more modern and up to date, one thing that you should definitely try to do is add some wallpaper. Solid colours painted on the walls never quite compares to a modern and nicely-designed wallpaper, so this is something that you should definitely look into. If you feel like your dining room is currently behind the times, this is the change to make.
Look for a Sturdy, Solid and Attention-Grabbing Dining Table
Of course, the dining table you choose for your dining space is going to be the main attraction of the room. This is the thing that you're going to be using multiple times per day, and it's the thing that's going to be at the centre of your dining space. There are many options out there, so it's really up to you. But if you want to invest a decent amount of money, it makes sense to choose a sturdy and solid table that has an eye-catching design.
Consider Doing Something Different With the Ceiling
You shouldn't ignore the ceiling of your dining room because this will certainly have a big impact on how the room looks overall. Some people decide to create patterns that can be applied to the ceiling, but this can be tricky to get right if you don't really know what you're doing. If you're not sure, there are decorators out there that will be able to help you with all of this.
Fit Lights That Hang Above Your Table
The lighting situation in your dining room is also really important, so you should try to fit lights that allow you to use the room properly and completely after dark, while also creating a dramatic impact with the fixtures themselves. They should hang down above the table so that the most important aspect of the room is always lit up fully.
Choose Simple and Timeless Chairs
The chairs you choose for your dining space are obviously going to be an important part of the room. You'll be using them pretty much every day of the year, so you want them to be right for you, but they also need to tie into the theme of the rest of the room. To make sure that you achieve this, it's usually best to choose simple and timeless chairs. They work with more designs and styles, so just make sure your choices are comfortable.
Find a Rug to Put Beneath Your Table
The floor in your dining room is one part of the space that's very easy to overlook, but you should try to avoid falling into that trap if you can. You don't have to completely replace the flooring you currently have in place if you don't want to. Even adding a new rug to the floor that can complement the other design decisions you've made in the room can have a pretty big impact on how your dining space looks and feels.
Try to Link Up to Your Kitchen as Much as Possible
The dining room only works if you also have a kitchen that's fit for purpose. It's something that you need to think about when you're designing and improving your dining room because the two rooms need to be linked up as much as possible. You might want to knock down the wall that separates your dining room and your kitchen because having that big open plan space can actually be really helpful when you're trying to make things more impressive and more functional.
Choose the Right Table Dressings and Accessories
You need to make sure that what you put on your table is fit for purpose and up to the job of making your dining space look interesting and vibrant. For a start, you need to look for simple white tablecloths to make the table look clean and appealing. On top of that, you can do something with decorative features, such as glasses and ornaments. Some people decide to create a large fruit bowl in the middle of the table too.
Make Use of Flowers
Finally, you should try to make use of flowers in your dining room because these will allow you to make the space feel more natural and vibrant, which has to be a good thing. You don't want the space to feel more sterile. After all, this is a place where you're going to be eating and enjoying life, so a bit of natural beauty is definitely going to add what you need. A floral arrangement on the dining could be the best way to go, but it's up to you.
Your dining room is one of the most important rooms in your home because it's where you can get together with your family and friends and have a good time. It's about community and family; being able to entertain in this room and share food together morning and night is really important, so work hard on making the most of your space.
There are quite a few reasons why one needs to vacation in Palm Springs, CA. Not the least of which is the amazing golf opportunities. Here are some of the best and neatest reasons why Palm Springs should be next on your vacation list.
1. Firstly, there is the airport, which is completely outdoors. The weather is extremely pleasant in southern California during most of the year. If you happen to be vacationing with small children, the airport acts twofold as it contains a playground for them to play in.
2. There is a ton of history about the valley in Palm Springs. During the Golden Days of Hollywood, Palm Springs was a playground for the ruling elite. In current days, there are guided tours which can take interested visitors to all of the different sites.
3. While summer can be very hot in Palm Springs, there are numerous resorts which have deluxe sprawling pools to cool you down. Plus, it rarely ever rains there, so worshippers of the sun have a lot to look forward to.
4. There are several palm springs golf tournaments that happen at the various golf courses in Palm Springs. Even if you are not actually into playing golf, it is a great and easy way to spot celebrities "in the wild" and give everyone back home something to talk about.
5. There are also quite a few restaurants in Palm Springs serving up the most delicious of foods. The landscape is dotted with everything from steakhouses to trendy vegan restaurants and everything in between.
These are just a few of the reasons why you need to make sure that when you are putting together a list of possible vacation spots, Palm Springs is at the top of the list.
It's super stressful when you're an upcoming graduate. Juggling late nights at the library for revision, spending hours meeting that 10,000-word target for your dissertation, and trying to find a job to walk into after graduation can get a bit too much. Not to mention that part-time job and trying to have some sort of a social life. When you eventually get invited to an interview, they are often with short notice and come around quickly — leaving you with little time to decide what to wear! CT shirts, retailers of menswear and men's shirts, gives us some advice:
Casual
Casual dress is suitable when you're interviewing for charity work or a casual unpaid internship. For these interviews, it is likely that they won't expect you to be dressed very formally, and will be more concerned with your personality, including your punctuality. Of course, it's always good to make a positive first impression, so still consider what you're wearing.
Women
For women, skirts and jeans are appropriate in a casual interview — wear what you feel comfortable in. To ensure you still look presentable, you should avoid mini-skirts with bare legs and ripped jeans. You could wear a smart dress with tights and a cardigan or a shirt-jumper combo with a smart pair of slacks or jeans.
Since it's likely to be a relaxed vibe, you shouldn't worry too much about footwear. Opt for a smart ankle boot or flat pump, and perhaps avoid trainers and high heels.
Men
For men, it can be hard to dress casually without looking too underdressed. Jeans are definitely appropriate, but similar to our advice for women, steer clear of ripped jeans. You should avoid wearing joggers or tracksuit tops, as these will not give off the best impression. A safe option would be a long-sleeved top, jeans, dress shoes such as Chelsea boots or brogues, and a smart jacket.
Business casual
Some interviews may specify business-casual attire on the invitation. This may be because they have this dress code in the office or it may be for an assessment day where you are expected to be there all day and recruiters want you to feel comfortable.
If you are unsure what to wear, it's best to dress too formally rather than too casually to avoid giving off the wrong impression.
Women
With a business-casual dress code, you have more freedom with what you wear than in a strictly professional interview. You could wear pinstripe or patterned dress slacks with a smart shirt tucked in.
Or, wear a smart shirt with a wide collar underneath a long-sleeved sweater. This look gives off a formal impression, whilst not as professional as a shirt and suit jacket.
Men
For men, to be appropriate for a business-casual dress code, you should wear a smart shirt. Why not invest in a non-iron shirt? It stays free of creases and there's no need to rush around with the iron the morning before the interview! Also, if you're travelling by car or public transport to the interview, a normal shirt can become creased but this is avoided through the non-iron garment.
You should avoid a polo shirt, as this is too casual and still steer clear of wearing jeans.
Professional
For formal interviews, you should adopt a professional look. These interviews could be in front of directors of the company for a graduate job or an internship. You want to look your best here; your appearance certainly counts, and with the high level of competition at this stage, you don't want to fall at any hurdles.
Women
In a professional situation, women should opt for a suit. When it comes to dressing the bottom half, go with what you feel comfortable in. If you decide to wear a skirt, wear one with a hemline just below the knee to avoid it rising and becoming too revealing. A suit doesn't have to be boring — shop around and discover suits that are tailored in different ways — find one that suits your body shape. When it comes to footwear, heels are acceptable but make sure you can walk with confidence in them. If you don't feel happy wearing heels, opt for pumps or shoes with a smaller heel.
Men
Men should wear a suit when it comes to a formal interview, too. Wear dark socks to blend in with your outfit and bring a briefcase to look professional. Brogues are a good choice of footwear — they are stylish and smart without being mundane. Choose a tailored suit that you feel represents your style, a slim leg may be best suited for you and your shape.
What to avoid
As we can see, the main thing to do is to make sure you feel comfortable in your outfit — it will show in the interview! However, there are a few things that you should avoid:
Too much perfume or aftershave.

Too much jewellery or makeup.
Lace Panel Plus Size Zip Up Jacket 
Faded Plus Size Flamingo Embroidered Denim Jacket
If you are into plus size clothing. It's kinda hard for you to find the right store for you and the right set of clothes for your end. Because not all the brands we know are too fond in producing these finds as the demand were for the regular sizes oftentimes. Henceforth, if you are looking for the best store to shop for your plus size clothing, you should then take a look this shop called Rosegal.com where all the plus size casual and even formal finds were houses and sells out for a very cheapest prices. To confirm this, you can heads up to their shop now and see yourself on how awesome the shop itself plus on how reasonable and fashionable their each items were.
Plus Size Vertical Pocket Drawstring Neck Hoodie
Pockets Plus Size Long Cartoon Girl Printed Sweatshirt
The shop, rosegal, is actually mainly for fashion. But this recently, their shop got widen by getting some home decors pieces as well on their shop which are too fine and really a worth to get as they're all useful and inexpensive. You can now shop now over the shop and see all the perfect finds you could get for yourself and for you family. In addition, you can also get your mum some home stuff like bed sheet, comfort room rags and carpet and you can even get some led lights for your garden and room in generated of solar panel that can conserved energy and environment friendly.
Plus Size Long Open Front Lace Crochet Cardigan
Open Front Plus Size Froral Print Cardigan
Rosegal.com is too reliable and reputable based on the rank they've got recently and a lot of my blogger friends are keep on talking about them and even suggested me to buy now some of their items as they have found their items in quality and as for the price wise they're the most cheapest among others which is a plus to them, right? so what are you waiting for? go check them out now here and get your desire items today before they'll runs out of stocks.
Women's day were internationally celebrating for this month or march. And I know some of you may asked on what perks or services that companies will give you as for this celebration. Actually, not all the companies you know were really participating on this celebration, might others find it unimportant while others are partaking in with this women empowerment day.
Striped Front Knot Cutout Cami Dress
Smocked Crop Cami Top And Skirt Set
Floral Cropped Top And Lace Trim High Waisted Shorts
But one of the online shop I knew were to fond in celebrating with this day by making their each items in discounted prices. Actually, this shop is keen to give out their all products in a very reasonable prices because they did have their own warehouse that produces these trendy pieces that we could wear off for today's fashion. The shop am talking about was this called Zaful.com where all the chic and lovely pieces where houses and selling over for the cheapest prices. In addition, they did has some men's clothes as well to offer that are truly dope and fine especially their summer collections.
Push Up Leaf Print Ruffles Bikini
Halter Stereo Flower Bikini Cute Bathing Suit
Tied Lemon Print High Waisted Bikini Set 
The shop has made their zaful women's day page for you to see on what's their stored for you for this women's day offers. But if you are asking me though, I'd probably go with their swimwear as the summer season are fast approaching now and swimsuits may become demand now hence it might increases their prices a little bit than to the usual thus you should get yourself now before it may shoot the market pretty soon..
Co check zaful women's day special now and see for yourself on how great their each items were and how cheap they were..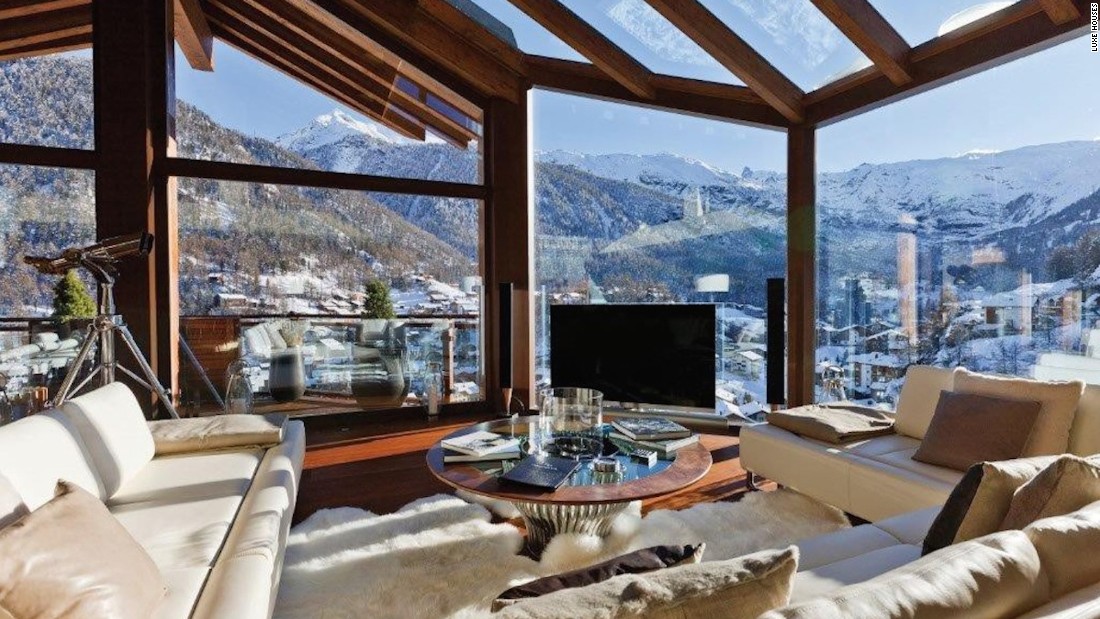 When the dirt and grime of everyday life becomes too much, it's time for vacation. If you find yourself having a hard time focusing at work and you can't remember the last time you took any time off was, should probably begin looking for rental options, preferably at the beach. There's just something about fresh air and ocean breeze that restores and revitalizes even the most tired soul.
And if just reading those lines maybe nearly salivate at the mouth, consider looking for rentals on Bald Head Island. This beautiful, North Carolina Island has plenty of amenities and ways for you to pass the time will you're there.
If you're a fan of sports, there our golf courses with 18 holes fun, and also tennis courts I give you plenty of chances to stay active and maybe make a few new friends. The Island itself is equipped with numerous walking and bicycle courses so you can explore the old-fashioned way. If you would much rather lounge and a boat with a rod and reel, you can find numerous opportunities to go fishing all over the island. And of course, you can go swimming.
If you're a fan of more extreme sports, you can rent a kayak break and new and explore the island waterways were even go out into the ocean itself. And if you prefer ecliptic sports, croquet is an option—although if it is your first time, you might want to take lessons!
All rental homes on the island come with cable TV, DVD player, a fully equipped kitchen with refrigerator, stove and oven, and microwave, as well as a washer and dryer for doing laundry. Come to the island and stay as long as you need to rest and recover before you head back to the grind of everyday life.