We always seem to be waiting when it comes to weddings. We are waiting to get engaged. Waiting to save up for the big day. Waiting to find the right dress and waiting for the day to finally roll around. But waiting can be the perfect breeding ground for indecision and worry, something you don't want to be dealing with in this happy time of your life. But what can we do about this? Read in to find out.
Waiting to get engaged
It may be that you have talked about tying the knot with your other half, but it's still not happening. This can be frustrating and demoralizing. Especially if you want to get going on the next stage of your life together. But what can you do about it?
Well, the thing is to discuss what the hold up is. Is it doubts from you, or your partner? If so, is there something you can do to resolve these? Like, getting a prenup or some relationship counseling?
Or is it the costs involved in getting engaged and having a wedding? These events certainly aren't cheap, and they can put a lot of pressure on a couple financially.
However, if this is becoming a problem for you, it's worth investigating ways that you can still make the commitment to each other without breaking the bank. As this is possible.
Check out sites like http://www.diamondregistry.com to get the engagement ring you want without going bankrupt. You can even design your own ring so you can be sure that you get what you want but in the most financially sensible way.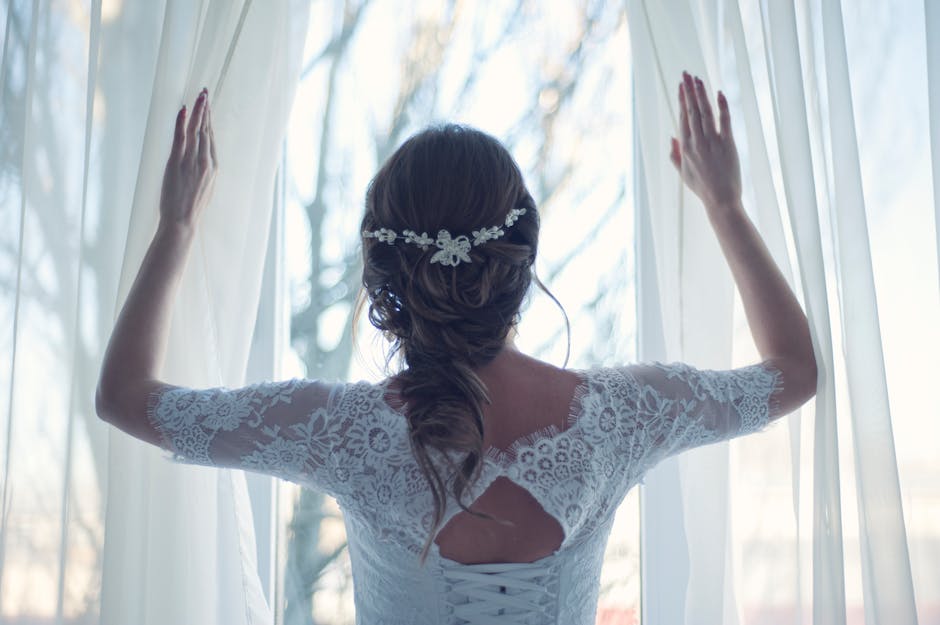 Waiting to set your date
Another issue that can be prominent for a lot of couples is when they have to wait to set the date of their wedding. This can be for all sort of reasons. As you can need the time to save up for the celebration. Or you want to get married at a certain time of the year, something you can find out more about at http://www.huffingtonpost.com/2014/02/10/wedding-date-planning-_n_4746723.html. Or, even that you want to ensure that specific friends and family members can attend.
Waiting to set the date can be so frustrating because you need an end date to work to, so you can start to get everything organized. You will probably have all of your friend and relatives asking when the date is constantly until it's sorted as well.
To deal with this, pick the year first, and then the season. This usually is enough for most guests to be going on with, as they can start to picture when it is.
Then spend some time comparing venues and the specific dates you'd like before you send out save the date cards like the ones available at https://www.weddingpaperdivas.com/save-the-date-cards.htm. Remember these type of cards can solve your initial problem as you don't have to have everything little thing finalized before you send them. But they will allow people to make arrangements and take some of the pressure off of you to have everything completed.
You got no budget to spend for a fancy gown to wear for your promenade? Well, that's not a problem no more as Ive found one online shop here that you can always check on and even score some lovely and classy type of gowns to wear in there cheapest prices, I am telling you! Actually, I have bought myself some dresses to them and I can attest that their finds where made perfectly and the materials used were really high quality that we mostly sees in these designer's finds. If you do have doubts on what am telling you here you can head over to shop yourself and see on how awesome their each dresses were.
the shop is specializing with prom dresses hence a lot of junior and senior years are keep on talking about the shop because they can get an awesome piece here within their budget, you might also too just look on their sale section and you'll definitely get one that is best fits on what you are looking for. Just look for the cheap prom dresses dont check the regular prices one because tendency might you get them that is out n your budget but if you do have some spare why not getting one right? if it is really what you wanted. No worries, as all of their dresses were these in trend and definitely you cant go wrong in wearing them.
The shop, 27dress.com, is been in the business for quite a long time now hence I assured you that they're the most legit online store to shop with thus a lot of fashion enthusiasts are keep on considering them as well and even blog them up as they always giving the most awesome finds we could ever have in of course reasonable prices.
Luxurious Scoop Neck Dot Sheer Sleeves Floor Length Ball Gown Dress – $218.68
As the new year comes. I know everybody i quite excited especially those couples who has their engagement took placed already and getting ready for the big day which is their wedding. Yes! new year is the best time for the couple to tie a knot though some of you prefers in the mid year this occasion to happens but mostly it's best if you make it in the beginning of the year hence you can settled down earlier this year for more active deeds, I mean you can do all the things you needed to be done in the entire year s the newlywed couple.
Hence, what are the things you should consider first in placing your wedding? well, of course dresses are in the lead list as you need to wear such lovely dresses for your bride and a great manly tuxedo for your man. Thus, Let me share with you this shop, actually an online shop, that calls d-daydress where all the lovely and beautifully made lace wedding dresses where houses. Actually, I'd lurking with this shop quite a long time now and still I've found them reasonable and best to shop among the all of the wedding shops I knew online. Why? because each if their pieces were these cheapest and you can even gets an free shipping services as you spend the minimum spend to be eligible to have this kind of services they'd been offering.
The shop,d-daydress, is specializing with lace wedding gowns and they even have this great deals called bridesmaid dresses under 50 where I know everyone of you would enjoy to have or even just to see. Yes! you can freely check it yourself without a fee as it was posted online and you can also sees the further details of each gowns you eyeing to have in the future use. Go check them out now here: http://www.d-daydress.com/bridesmaid-dresses-under-100-c10036.html and bookmarked all the dresses you pleases hence you can have hard time sorting it out in the future as you need to wear them soon.. Have you been dreaming about your wedding day since you were a girl? Did you make plans in the playground about how your wedding would be? A woman's wedding day is the best of her life. If all goes according to plan, it's something you'll only do once. It makes sense that you make the day as special as possible. If you can't feel like a star on your wedding day, when can you? Put plans in place that will ensure you feel as glamorous as possible on the big day.
YOUR WEDDING DRESS
Your wedding dress is quite possibly the most important dress you'll ever wear. It's crucial, then, that you get it right! You'll want to look as good as possible, so get the dress you always dreamt of. Dress fittings can be a lot of fun and can ensure you find the perfect one for you. Maybe you want to go all out and get a dress designed just for you. This is an excellent way to ensure you get the dress you want. It's also a sure way to ensure your dress is unique! Bear in mind that this is an expensive choice. You might want to take a look at the dresses already out there first!
MAKEUP AND HAIR
Of course, you'll want to get your makeup and hair right, too. As it's your special day, why not treat yourself to a makeup and hair stylist? Find one on a site like www.gigsalad.com. This option will ensure you don't have to worry. It'll also ensure you look as good as possible. Most stylists will help you work out a look beforehand, so you'll have plenty of time to plan! If you're worried about the extra expense, consider the fact that the stylist can work on your bridesmaids too.
ARRIVAL
You're the main event on this day, so you'll want to arrive in style! Take the time to decide how you would like to travel. There are many options, and which you pick is up to you. If you want to keep up with the theme of feeling like a star, hire a limo like those found at www.baltimoresedanlimo.com. You could go all out and hire a horse and cart for your special day. Whatever way you choose, ensure you make an entrance to remember.
WALK DOWN THE RED CARPET… AISLE
All eyes will be on you as you walk down the aisle. It's the first time everyone will see the look you've spent so long perfecting. Make the most of the moment by planning exactly how it will be. Many of your wedding photos will be taken of that walk. It may be worth practicing the moment beforehand. Wear your wedding shoes as you do so you get used to them. Take care choosing which music you would like playing as well. You could stick with tradition or go for something modern that reflects you and your partner. Most importantly, remember to enjoy every second!
Adelaide Brilliant V-Neck Floor-Length Lace BacklessWedding Dress With Appliques – AUD $ 285.23
As we turnt the new leaf, I know most of you wonder on what's gonna lead in the fashion industry especially in the wedding part because a lot of women are keep on checking it as the rate of engage couple are pretty high as for this year 2017. No doubt why mostly wedding gowns designers are getting a bunch of work recently and they have mostly the abundance due to the high volume of works they did have for the rest of the year. Good to them!
The the thing is, what are these trendy wedding gowns that a bride and wife to be to follow? actually, there're a bunch out there but the dominant that I'd always sees were these Backless and Laces type of wedding dresses. To learn more about this I suggest you then to have try checking this information over google and try to find some wedding magazine online who always in update on what's new and not for the wedding. In this way, you wont be outdated on the latest designs and newly made kind of wedding dresses, but like what Ive said – more or less it's backless and laces time this year, 2017.
For you to check all the available wedding gowns today, I encourage you to check this online shop called Amodabridal which I truly recommend you as the shop is pretty into trendy stuff and they only sells the quality and latest designs for their wedding gowns. You can check this link: http://www.amodabridal.com.au/lace-wedding-dresses-c113876/ for the list of newest wedding gowns that you might consider and please dont worry that much for the price as the shop is pretty considerable about it by giving out some discounts for some selected items and even you can contact them for additional discounts if you are buying off in bulk order. Yes! that's how considerate this shop hence I really like them other than to same stores online.
Every women deserved to be called beautiful because god made them as beautiful creation with love and affection hence they should treat fair and gem. But of course we inevitable for some occasions girls might not look that good as they aren't prioritized to be doll-up or sorts as they needed to get some work done perhaps on that particular events or occasions which understandable, right? But you know what? there's an hack for that which is having an elegant and sexy kind of dress especially if you are attending wedding or for your own wedding. Yes! being sexy or having this elegant looking dresses can brings the inner beauty to come out and it goes down on your body language and feels. To know this better, you can further search over google on how to feel beautiful and confident by wearing the best finds you have – there's a bunch of writes about it hence you could learn a lot to it.
Elegant Embroidery Scoop Floor-Length Zipper-Up Sleeveless Wedding Dress – AUD $ 236.67
Going on.. as for your elegant wedding dresses? you can have them here : http://www.amodabridal.com.au as the shop offers a lot that am sure you amazed to have. They did have this see-trough kind of dresses, A- line, and even the unbeatable mermaid inspired gowns they have it all. And for those plus size, dont loose hope please as the shop cater to you all with their plus size wedding dresses Australia that are listed on their plus size section at the upper navigation, just check it through and you can see a bunch of selections to choose from with..
i personally buying off my gowns to them and even today I really suggest them to my friends as I really pleased with the quality of gowns they're selling but of course in reasonable prices that all of us can afford to have..
Most brides hope that they'll have the most perfect wedding day. However, many people who have done it will tell you not to set yourself up for disappointment. Your wedding day probably won't be the best day of your life. If you have unrealistic expectations for it, you'll end up feeling bad about your day and compare it to every other wedding in the world. Of course you'll make some incredible memories with important people. But thinking it's going to be perfect is probably going to cause problems. Although you might not have the 'perfect' day, the following tips might help you.
Don't Think Too Much About Things That Don't Matter
Try not to overthink things that aren't going to matter that much. Will anybody really appreciate being given a bag of sugared almonds? There are so many things that go into a wedding, and some of them don't make much of a difference at all. Make sure you focus on the things that really matter to you to have the best time.
Get Someone To Help You Plan
By getting someone to help you plan, you'll get an outside perspective and be able to avoid getting too stressed over it all. Look at local wedding planners, whether you're having a wedding at home or a destination wedding. They are experienced in this area and will know exactly how to bring your dream wedding to life.
Release All Expectations Of The Day
By releasing all of the expectations you might have of the big day, you'll have a better time. Holding on too tightly to 'perfection' will only set you up for disappointment. Enjoy your day, whatever happens!
Live In The Moment
Living in the moment can be difficult for most people. We're all far too concerned with the future and things that could go wrong. Live in the moment instead, focusing only on what's right in front of you. The more you do this, the better you'll feel during your day, and the better your memories of it will be. If you find yourself worrying or your thoughts going out of the moment, gently bring yourself back to it by breathing deeply and focusing on what's going on. It'll help if you don't get too drunk, either. You don't want to wake up in the morning with memory loss!
Know What's Really Important To You
Think about what's really important to you and make a list of priorities. For instance, maybe you want the perfect playlist, or to make a great speech. Just focus on those things. If anything else doesn't go to plan, there's no need to worry. You will have made sure your priorities were taken care of.
As you can tell, there isn't usually such as thing as the 'perfect' wedding day. However, that doesn't mean you won't have a wonderful day. Use these tips to plan your day as best you can and really take it all in on the day. Thanks for reading!
Everyone says that the day you get married should be the happiest day of your life. Thinking about it, it sounds like that should be true. What could be better than vowing to spend the rest of your life with the partner of your dreams, before having a lovely meal and huge party with your nearest and dearest? But the truth is that wedding days are often extremely stressful and you might be so busy worrying and hoping that all your plans go right that you forget to enjoy yourself. Here are some tips on how to plan your wedding so you can really enjoy your big day.
Image Pixabay
Get Organised
No matter how organised you think you already are, you aren't organised enough! Make a wedding binder and start a spreadsheet on Excel so you can see what exactly you've booked and what you've paid and what you still need to pay. You should also make a spreadsheet for your guests so you can see who's RSVP'd, who's coming to the ceremony, who's coming to the evening event, and what food they've all ordered. Check out websites like ourstart.com to help you plan.
Make Your Guest List Early
Without a guest list, you also don't have a budget or any idea about how large you need your venue to be. Aside from the date, your guest list is the first thing that you should solidify with your husband to be. This means that you can see exactly how much money you have to spend and how much space you need in your venue.
Image Pixabay
Delegate Tasks
Trust your husband to be. What would be the point in marrying him if you couldn't trust him to pay the venue deposit or to pick a wedding band? It's very tempting to micromanage your wedding but the truth is that, for the sake of your own sanity, you need to trust other people to help you out too.
Discuss Your Future Plans
During your engagement, the last thing you want to be feeling is that you're starting to get cold feet. Your wedding will probably cost a lot of money as you start to put down more and more deposits and as your family and friends start to book plane tickets and hotel rooms so they can be part of your special day. That's why you should discuss your future with your husband to be as soon as you can, particularly if you had a whirlwind romance. Finding out that you don't have the same vision of your future together would be heartbreaking but it's important to make sure that you're on the same page about having children, about where to live, and what you want your future to be. Make sure that you know these things about your future spouse as soon as you can.
Image Pixabay
Try To Enjoy It
Easier said than done, but do your best to make wedding planning fun! Take your husband to be cake tasting and enjoy it with him, go to a bar with your girlfriends after they've tried on their bridesmaid dresses, and take your mother to get her hair done when you're looking for hairdressers. Try to make sure you really enjoy planning your wedding so that when your big day rolls around, you're as excited as you possibly can be!
The wedding venue you pick will establish the theme and ambiance you want to create for your special day. A dreamy wedding venue can be anything from a city hall to a turreted castle and a destination location to a field full of lavender. Your venue choice is unique to both of you as a couple and should set the scene for your day, your way. You'll want your venue to exude feelings of happiness, enjoyment, and beauty and for it to be a place where everyone can celebrate in style. Below we've picked out three completely different styles of the venue so you can start getting inspired.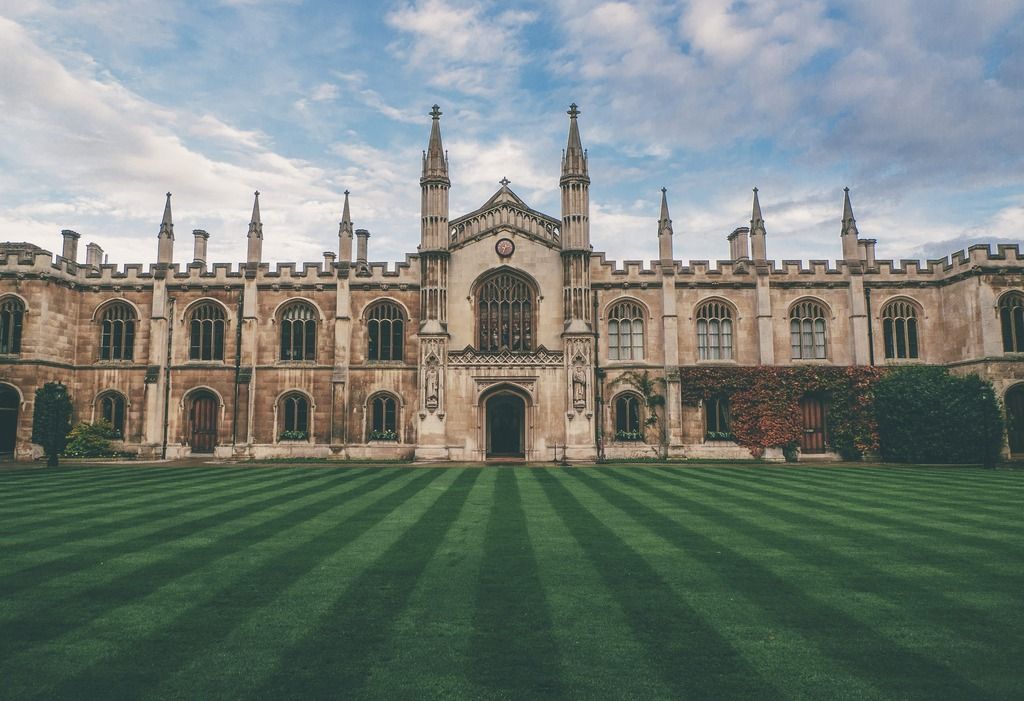 Image source: Unsplash
An Extravagant Chateau
If you want exclusivity and a fairytale venue, why not consider an elegant chateau as the location for your dream wedding? Make the most of spectacular landscaped gardens, grand ballrooms and dramatic staircases for the ultimate in luxury. There are some exquisite chateaus and castles in Washington, Texas, Louisiana and Florida that will recreate ab English fairytale style for your big day. For example, in a chateau in Houston, you'll be privy to sumptuous surrounds that ensure you get married in style. And your guests will also be able to revel in all the beauty of the venue. On top of that, the photo opportunities will be spectacular. And just imagine arriving in your luxury wedding car to the gates of a beautiful chateau, knowing you're about to tie the knot with the man of your dreams! Getting married in a chateau also offers ample opportunities for decadent entertainment. Think late night fireworks, outdoor canapés and summer games on the lawn. A chateau wedding will create a once-in-a-lifetime memorable experience that can be shared with all your family friends. Chateaus that hold weddings will also have bespoke services available that you can take advantage of. Taking on the services of a wedding planner will guarantee a seamless and magnificent event that culminates in your fairytale ending. There is also the possibility that you may be able to spend the whole weekend at your chosen chateau. This means family and friends can take advantage of balmy weather, tennis, swimming pools and great dining. Which makes it almost a destination wedding in itself. If the venue only hires out for the day and evening, you can always ask for the price of hiring it out for the weekend. This is also a great way to incorporate a post wedding breakfast with everyone on the following day.      
Image source: Stocksnap
City Hall Chic
Shying away from a huge wedding and the immense pressure that goes with it? Are you more of a casual rock chick or bohemian babe who wants an intimate local gathering? Then why not consider a chic City Hall wedding in your hometown? It's kind of hip to go laid back, and you can still add lots of little luxury touches to your special day. The benefits of choosing a City Hall as your wedding venue include a lower cost, and it eases a lot of the anxiety around a big wedding. Lots of couples love the idea of a good old fashioned knees up with their nearest and dearest in a casual environment. If you want to go crazy, you can even rock up to New York City Hall on any given day, take a number and get hitched there and then! Often a city wedding holds a special place in a couple's heart. It may be sentimental as the place that you met, or it may be monumental as the place your parent's also got married. Don't dismiss close-to-home or smaller venues. Sometimes they are just as chic as the bigger ones! And sometimes couples choose a City Hall to have a second wedding if they have chosen to elope to another dreamy destination. This gives all the family a chance to celebrate when they get home. There are many options available when it comes to choosing your wedding venue. So always be sure to consider those that think a little outside of the box!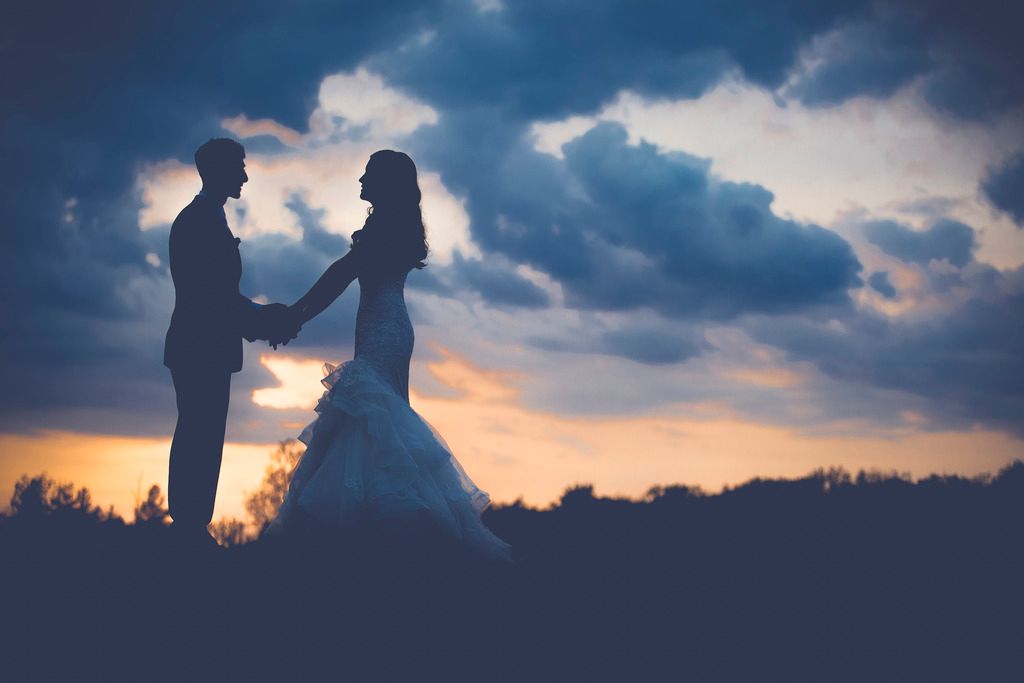 Image source: Unsplash
Dreamy Destination
If you want to go exotic, how about a wanderlust wedding in a dreamy destination?  While it may take a lot of planning and organizing to get all your chosen guests on board, the powder white sands, captivating sunsets and glamorous venues are sure to make it worthwhile. Hawaii, Malibu, Italy and France are all quixotic destination wedding locations. And they certainly make all that effort worthwhile. On top of that, a destination wedding means you'll have a few days before and after to spend with your family and loved ones. And can even enjoy your honeymoon in the same whimsical spot. Many destination wedding venues also have an onsite wedding planner which takes away a lot of the stress. And to top it all off your wedding photographs will be picture perfect in every shot!
When you've been invited to a wedding, the thought of what to wear can leave you feeling a bit uncertain. There are certain 'rules' related to wedding outfits, and it can be a struggle to know if what you plan on wearing is acceptable and appropriate. Plus you have to think of an outfit that works for both the daytime ceremony and the evening reception party. It's all somewhat tricky! So as a wedding guest, what exactly do you wear?
Color
You might think that both black and white are off limits for a wedding. However, there are ways you can incorporate both shades. Modern wedding etiquette suggests you can wear white providing you don't look too 'bridal.' So all white outfits, especially those with lace or beading, are best avoided. But a dress with accents of white, or white pattern should be perfectly fine. A black dress can make a smart wedding choice, providing it doesn't look too much like funeral attire. So brighten up the outfit with accessories to make it more wedding appropriate. Pastel shades make a good choice, and since most weddings are held in summer, they work well for the season.
Style
It goes without saying that your clothing choices should be 'wedding appropriate'- so nothing that is too short, tight or low cut. If you're wearing something from your wardrobe that you haven't tried on in a while, don't leave it until the morning of the big day. It could have shrunk, or your body shape might have changed, making a once modest outfit into a very risque one. If you're not a fan of skirts or dresses, smart tailored trousers are also okay. You can still take your personal style into account so that you don't feel uncomfortable all day, providing you keep it smart of course. Any casual wear such as jeans or sportswear of any description is firmly out of bounds when it comes to weddings.
Shoes
Weddings tend to be long days. Chances are you'll be doing a lot of standing and maybe even dancing in the evening too after a few glasses of champagne! Heels will look more dressy, but comfort is also essential, so it's not the time to go for the highest ones you own. If you struggle to spend a day in heels, a pair of cushioned insoles may help. You might want to keep a pack of blister plasters in your handbag too, just in case.
Accessories
Your accessories can really transform an outfit from day to night. This is especially handy for occasions like weddings where there will be both daytime and evening celebrations. For the daytime ceremony you could wear a tailored jacket or shrug over your dress, and then take it off for the reception. You could bring a glamorous necklace in your handbag and put this on in the evening to dress up your outfit, and take it from day to night.
Makeup
Go for makeup you feel comfortable in, without going too heavy with it. When the ceremony is likely to be in the morning or early afternoon, very dark or excessive makeup isn't likely to be the most appropriate choice. So avoid things like dark smokey eyes, excessive false lashes, and very dark lips! Going for a fresh-faced look which accentuates your features is your best bet. You could always bring a darker lipstick with you, and apply that for the celebrations later on. This will instantly make you look ready for the evening.
Fascinators
Fascinators have been standard in British wedding attire for generations, but since the Royal Wedding, they have become a worldwide trend. Unless the bride has requested no fascinators or head wear, then it's perfectly acceptable to wear one if you like how they look. Just don't go for something too bold which could detract attention from the bride, and be sure to coordinate it with the rest of your outfit. Alternatively, you could choose a pretty hair accessory instead. Something like a flower or a diamante comb or clip would work well and add a subtle glamorous touch to your outfit.
There are a few things to take into consideration when dressing for a wedding, but providing you give it some thought you will be fine. Be sure to try everything on together before the day itself so you know your outfit works, and you're not left on the morning of the wedding in a stress about what to wear! Aim for smart and sophisticated and you're on the right track.
What do you wear when you attend a wedding? Have you ever unknowingly made a wedding fashion faux par?