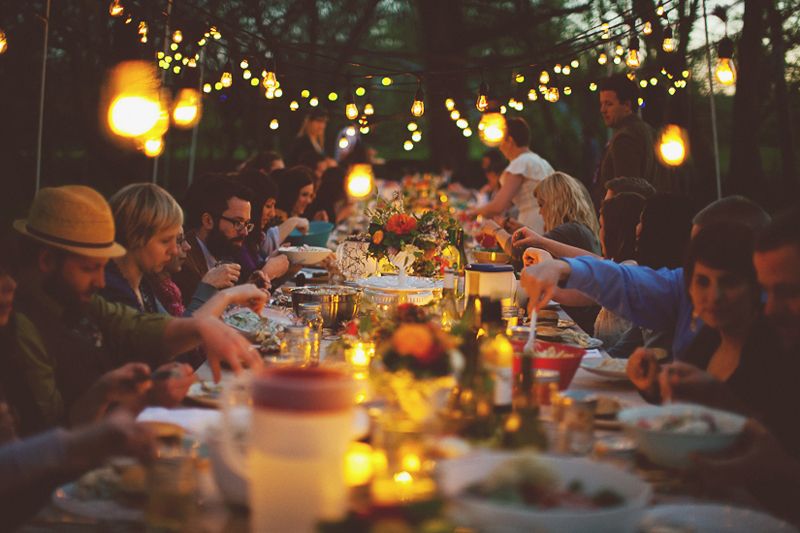 A dinner party is a good opportunity to enjoy fine food and beverages with your closest friends. A party that is well put together will be something they are sure to talk about in the future. Here are some tips for putting together a memorable party with a delicious menu.
Table and chairs
If your table and chairs are not comfortable, then it is hard to have a great dinner party. Make sure that you have enough chairs for the amount of guests you have coming. If you don't, then there are some elegant options such as a bench or small sofa that can be pulled to the table. If your table is not elegant enough for the type of party you are trying to achieve, then you should use a beautiful tablecloth. There is just something about a white tablecloth that lends a touch of old-fashioned charm to even the simplest table.
A well-planned menu
A dinner party should require careful planning of your menu. If you are cooking the meal yourself, you want to make sure to time the meal so that each dish is served at the right time and temperature. If you need to, you can use a warming plate or similar. If you are aware of anyone on your list having food allergies, then take greater care when planning. Be careful not to plan more courses than you can reasonably manage.
Traditional crystal glassware
The beauty of glass is often underrated in the modern age. Part of this is due to the enormous quantity of inferior and dull glassware being produced cheaply. A set of high-quality crystal glassware adds a lot of charm and class to any dinner party. Your favourite beverages will shine and sparkle. There are also a variety of vases that come in many colours for you to showcase your freshly cut flowers on the dining table.
Beverages
The type of beverages you serve is largely a matter of personal taste. Many people enjoy pairing wine or champagne with foods. If this is the case, you may want several types of wine glasses to better showcase your excellent wine choices. Several crystal pitchers of good-quality water are essential for a long dinner party.
Serving dishes
Proper serving ware can highlight the beauty and deliciousness of your food as well as help keep it the right serving temperature. If you have a favourite dish such as devilled eggs then you may want to invest in a devilled egg dish suitable for a larger crowd. A cut crystal butter dish adds sparkle to your table.
Cloth napkins and napkin rings
Paper napkins are great for informal events, but they have no place at an elegant dinner table. Cloth napkins can be reused many times and are inexpensive. Napkin rings can be made of many different materials, such as wood or metal. Plastic is okay, but it doesn't have the charm of a handsome walnut or engraved metal ring.