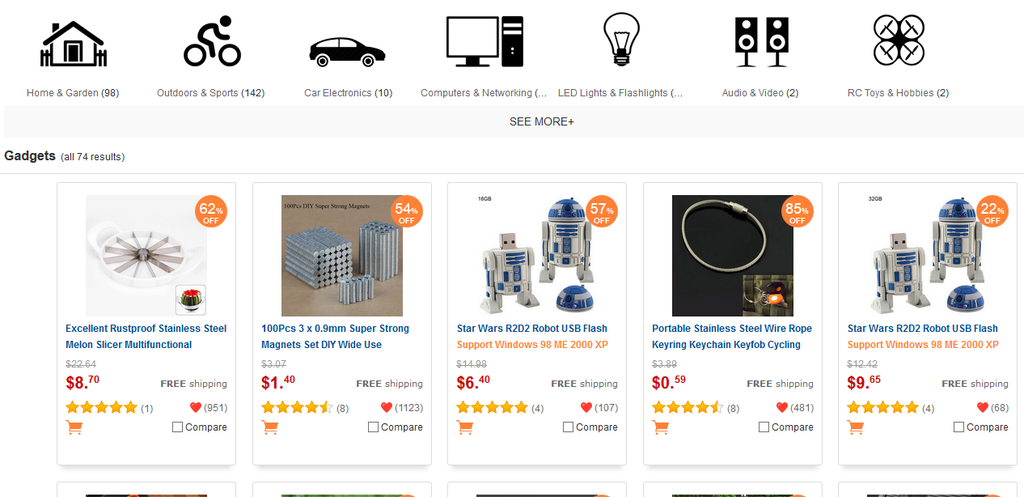 I actually already smelled the cold breeze air of the holiday seasons. And I knew most of you are pretty much excited about this event too, right? hence I knew most of you are getting onto early Christmas shopping for your friends and most especially for your loved ones. I, myself are waiting though for the black Friday day sale for me to get all the gifts I should give out this holidays. I hope I can found something quirky and yet in quality but of course the prices aren't that much which could breaks the wallet that much.
Actually, Ive started to lurk online over these fancy online shops
where I could buy off my stuff but I cant seems to find any besides to Gearbest.com where all the items, possibly, are listed and selling over for there best prices. Actually, I am not fan of this kind of products hence anything hasn't brand name in it. But I think their each products are very useful not just for a certain thing but also in the daily living. They've got these fordable kitchen set where you could carry anytime and everywhere and they just got these electronic devices such as : phones, tablets, computer even some toys operated with batteries that every kids should love to have.
Gearbest.com is indeed the awesome store we should shop for this holidays because they cant just gives quality items to their consumers they'd also consider the pricing that can gives convenience to everybody. You can simply like them over facebook here: https://www.facebook.com/GearBestWristWear for their latest promos and great deals to get.