Perfect Champagne Sequin Mesh and Strapless Short Dress!
When you reach the age of 20, you start getting invites from your friends of weddings that require you to not only dress up presentably but also nicely because she kindly asked you to one of her bridesmaids.
I recently had this experience and I really made a fuss about what to wear. With a job on the weekdays, and spending time with family and friends on the weekends, i barely had time to go shopping out in stores.
Luckily, i stumbled upon this WEBSITE and found out that it ships here in Asia. Scared of burning my wallet, I was hesitant to buy things at first but as I made my way through the different bridesmaids dresses, i found out that almost everything was on sale!
I clicked on this DRESS, which by the way, was perfect for the wedding I was attending to since it fit right in on the color scheme of the wedding and the dress was styled the way I wanted to look Ð simple yet very glamorous with its flowy bottom made of satin and mesh for that extra oomph and a beautiful sequinned top. Sizes went from S M L XL XXL. I should add that this Champagne Sequin Mesh Strapless Short Dress was very affordable too! Discounted at 77%, I get PHP4505 off and only pay PHP1311!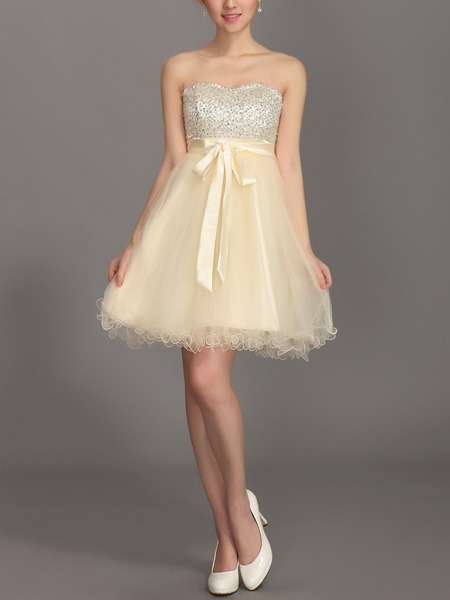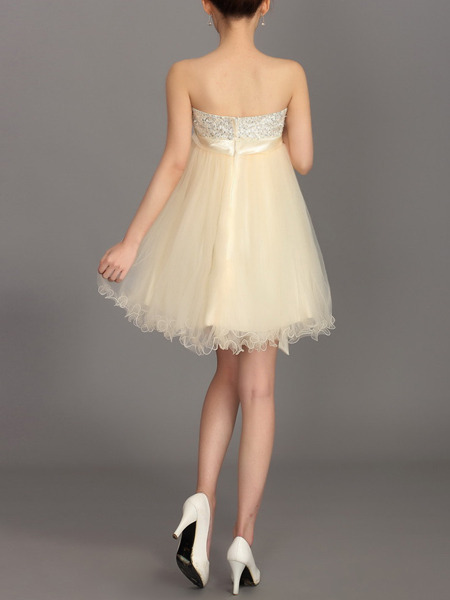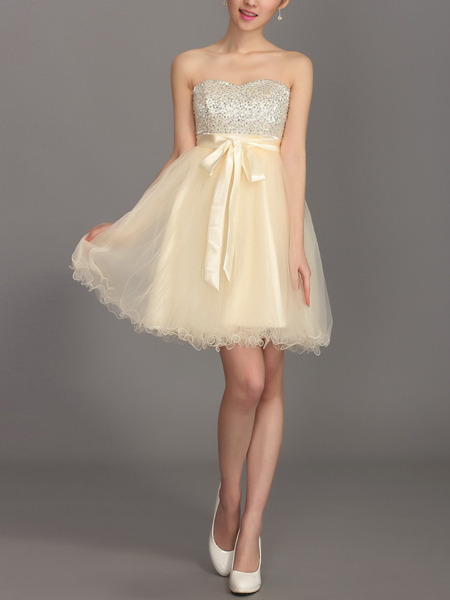 I decided to sign up to the website and they gave me coupon codes for additional discounts! Extra light on the pocket, you might say.
I placed an order right then and there and paid through PayPal. I received my dress within just 5 days through Express Shipping!
Convenience, style, price, and instant shipping! I could not ask for more. I, not only saved time, money, and effort but most importantly i enjoyed the night away and received tons of wonderful compliments.