Have you ever had that searing pain in your chest after you've eaten? Or that awful bloated feeling in your tummy that makes you undo your jeans button? Perhaps the worst one is that acid taste in the back of your throat? Indigestion can happen at any time but is quite common after a meal. If you're fed up with digestive discomfort ruining your mealtime, then try some of these simple ways to avoid it:
Take The Time To Take Your Time
Most of us are really busy every day with work, home life and socializing. No wonder we have no time to eat! When we do grab a few minutes, food is forced down quicker than we can say 'yum.' This is really not good for our digestion! The less you chew, the more your digestive system and stomach has to do to break the food down later. And that can cause quite a few pains and cramps!
Balance
Your work life balance is a big part of the problem. If you don't take enough time for you, then you could be adding unnecessary levels of stress to the problem. Stress can cause indigestion and heartburn. It can feel so uncomfortable, you might even think it is a heart attack! Cut back on your working hours, reduce the intensity in the workload, and make sure you have time to relax at home.
Upset Stomach
If you're regularly suffering from an upset stomach, chances are you're beginning to get stressed out about it. When you can't regulate your bathroom breaks, you can't stick to routines or schedules. It's enormously disruptive and difficult to cope with. This could be a sign of irritable bowel syndrome. You might want to try some probiotics for IBS relief that could help settle your upset tummy and reduce the occurrence of flare-ups. This can become a very painful problem, so it's best to address it sooner rather than later.
And Repeat
Bloating and gas are horrible symptoms to have to contend with. They can be pretty embarrassing too. You can try taking a walk after meals to kick start your digestion process. This will oxygenate your internal organs so they can work more efficiently. You might also want to try avoiding certain foods that cause this to happen. Dairy can be a part of it. Reduce how much you eat at each meal to see if this resolves the problem.
Little Bits
Instead of eating a big meal once a day, try to break down your food into smaller, regular meals. This can reduce how much you're putting into your stomach at once. It can also prevent hunger pangs and discomfort from an empty tummy. It might even help you feel more energetic as it could boost your metabolism. By eating little bits often, you won't be reaching for the snacks. Try to eat away from your desk at a dining table to reduce the stress associated with food. It's thought to be more hygienic too so you can avoid tummy bugs. Be well.
We always seem to be waiting when it comes to weddings. We are waiting to get engaged. Waiting to save up for the big day. Waiting to find the right dress and waiting for the day to finally roll around. But waiting can be the perfect breeding ground for indecision and worry, something you don't want to be dealing with in this happy time of your life. But what can we do about this? Read in to find out.
Waiting to get engaged
It may be that you have talked about tying the knot with your other half, but it's still not happening. This can be frustrating and demoralizing. Especially if you want to get going on the next stage of your life together. But what can you do about it?
Well, the thing is to discuss what the hold up is. Is it doubts from you, or your partner? If so, is there something you can do to resolve these? Like, getting a prenup or some relationship counseling?
Or is it the costs involved in getting engaged and having a wedding? These events certainly aren't cheap, and they can put a lot of pressure on a couple financially.
However, if this is becoming a problem for you, it's worth investigating ways that you can still make the commitment to each other without breaking the bank. As this is possible.
Check out sites like http://www.diamondregistry.com to get the engagement ring you want without going bankrupt. You can even design your own ring so you can be sure that you get what you want but in the most financially sensible way.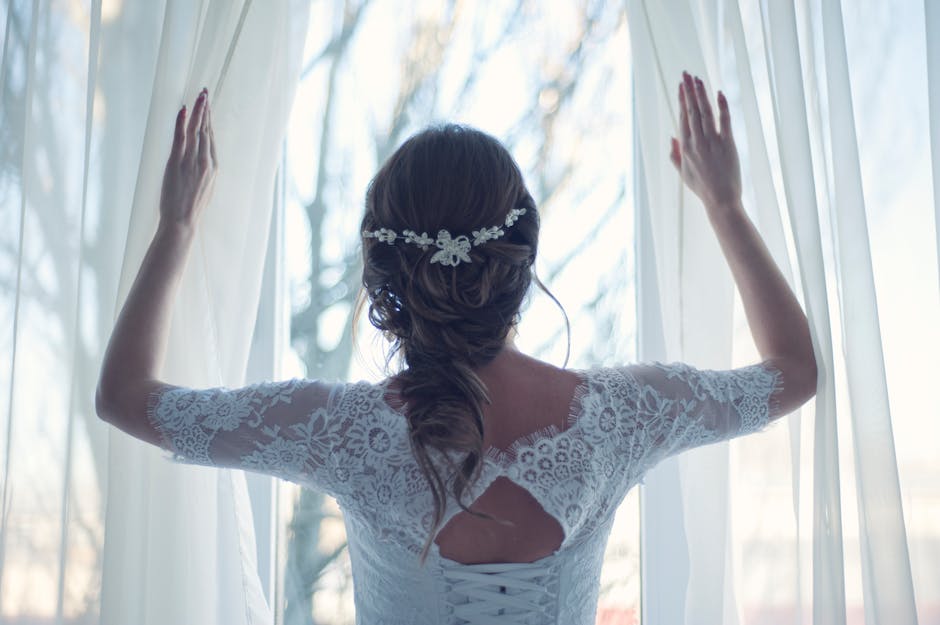 Waiting to set your date
Another issue that can be prominent for a lot of couples is when they have to wait to set the date of their wedding. This can be for all sort of reasons. As you can need the time to save up for the celebration. Or you want to get married at a certain time of the year, something you can find out more about at http://www.huffingtonpost.com/2014/02/10/wedding-date-planning-_n_4746723.html. Or, even that you want to ensure that specific friends and family members can attend.
Waiting to set the date can be so frustrating because you need an end date to work to, so you can start to get everything organized. You will probably have all of your friend and relatives asking when the date is constantly until it's sorted as well.
To deal with this, pick the year first, and then the season. This usually is enough for most guests to be going on with, as they can start to picture when it is.
Then spend some time comparing venues and the specific dates you'd like before you send out save the date cards like the ones available at https://www.weddingpaperdivas.com/save-the-date-cards.htm. Remember these type of cards can solve your initial problem as you don't have to have everything little thing finalized before you send them. But they will allow people to make arrangements and take some of the pressure off of you to have everything completed.
I am looking for the fjh music but I haven't get any as yet as for today. If happened you knew any stores whether in online or in the mortar stores please do let me know as I am too keen to have it anytime soon. Actually, I haven't know the use of it yet I just instructed to buy one for our music class that will take place this Saturday. I hope you can help me with this one. Thanks in advance.
Might most of you are gonna celebrate it's birthday anytime soon hence you should be wearing the most sexy and elegant kind of dress you could ever have, especially if the birthday is meant to celebrate with venue. So you might gonna ask me then how, right? no worries, that's why I've made this post up for you to know on where is the best venue to buy off your birthday dress of course I'll be suggesting only the best and yet the price aren't than much like of those branded ones that really did breaks the wallet.
What are these dresses to consider?
First on the list was this lovely cape style dress. Because this type of dress is pretty exquisite and at the same time it does gives comfortable feeling while you wearing it which is signifies on how good the clothe used to it, right? also, cape style are getting crazed not just in the western part but also in some Asian parts as well which gonna lead to the dress in the top of the list when it comes to dress before this year's end, supposedly.
And to spice up the whole outfit you'd trying to get I think you should as well consider having the black bandeau bikini especially for this season summer. Because this bikini is pretty breathable undies for the summer and you can even wear it done at any after the party swimming. Yes! it's better to have it on because you will never know might your friends gonna ask of a night quick swim.
And last on my suggesting list was the mini colored dress. This dress is pretty simply for a birthday party and yet it can brings out the cuteness in you while wearing it thus a lot of teens, especially, are considering this than to the classic and old kind of dresses for the party. You can also get these dresses on at Zaful.com where all the lovely and chic dresses were houses and selling over in a very reasonable prices. You wont believe me? well, you can check the shop yourself by visiting them at the link mentioned on this post.
Zaful 3rd Anniversary blog giveaway
My dear followers, there are some news I would love to share with you guys. One of the biggest online fashion store "Zaful" is now celebrating their 3rd anniversary.
 I'll checked out the details about this anniversary blog giveaway. TBH, It's quite awesome. The link to their blog is over here: https://zafulofficial.wordpress.com/?lkid=76993
Who doesn't love giveaways? Go to their blog and take a look. I would be very happy if you tag my name【Shootqueue】after participating the giveaway event. Zaful will choose a couple of winners after the event and give out huge rewards!
 Many thanks!
You heard it right folks! that evh available at Musicians Friend in a very reasonable prices than in any mortar stores nears you hence it's better to get yours at the mentioned shop as this was the best store to shop this as for the survey, though. I hope then you can consider them as I promised that they're the most awesome shop online that we could relay on as for the musical instruments and accessories.
Your style is your personality. Consequently, it's easy to understand why everyone loves styling their interior décor. After all, wouldn't you love to spend your time in a home that makes you feel good and safe? That is exactly what interior décor is about. While it can be too easily dismissed as a form of home vanity, don't be fooled. Interior décor is essential to establish your territory and to give you mental and emotional strength throughout the day. If you recognize yourself in your home, you will naturally feel good in it. As a result, the shopping anxiety for home improvement projects is a never ending one. Will you feel better with red cookware? Should the wallpaper be flowery to soothe your mind? Unfortunately, these difficult questions are for you to sort out – there is no right or wrong; simply focus on what creates a positive emotional response. But there's an underlying obstacle for all interior décor projects: They are often expensive. Don't worry though; here are a few ideas to design your custom made décor for less.
A Sophisticated Minimalist Décor That Doesn't Cost A Dime
If you like the feel of sophistication, you will probably love the idea of a minimalist décor that focuses only on the essentials. For most homeowners, the minimalist décor is a sign of luxury and highly expensive items. While this is true, there's nothing that stops you from taking the cheaper path to minimalism. At the core of an aerated design, there's the need to get rid of everything that serves no purpose. In other words, a minimalist décor is what you get from decluttering your home. Most of the items you don't want to keep can even be sold if they are in good condition. Think about the clothes you don't wear, the old books and toys that you are not interested in, and even your old wedding dress. Selling these enables you to embrace the minimalist approach while making money at the same time.
The Dream En-Suite For Less
Maybe your idea of a luxury décor that makes you feel good is not about minimalism, but about having everything you need at hand. For most homeowners, it's about adding value to the home, and more specifically with an en-suite bathroom for better effect. That is exactly the kind of things that can make your neighbors turn green with envy! Don't believe the idea that en-suites are expensive. You can design perfectly functional and cheap bathroom suites with a little of DIY love and planning. But do make sure you've measured everything before you order the bathroom parts. Bad planning can be very expensive.
The Romantic Cottage Style For Under $50
If you're one for the flower and pastel colors of the romantic cottage style, you will love the idea of giving your home a cottage revamp simply using DIY skills. For instance, everyone has a soft spot for the vintage look, but did you know that you could easily recreate a distressed paint effect on your favorite pieces of furniture? All you need is a brush, some paint and an afternoon of work.
Decoupage on a chest of drawers
Additionally, if you want to create a romantic accent in the room, there's nothing better than using decoupage on a piece of furniture. Imagine a charming flowery chest of drawer in the bedroom: Is there anything cuter for your bedroom?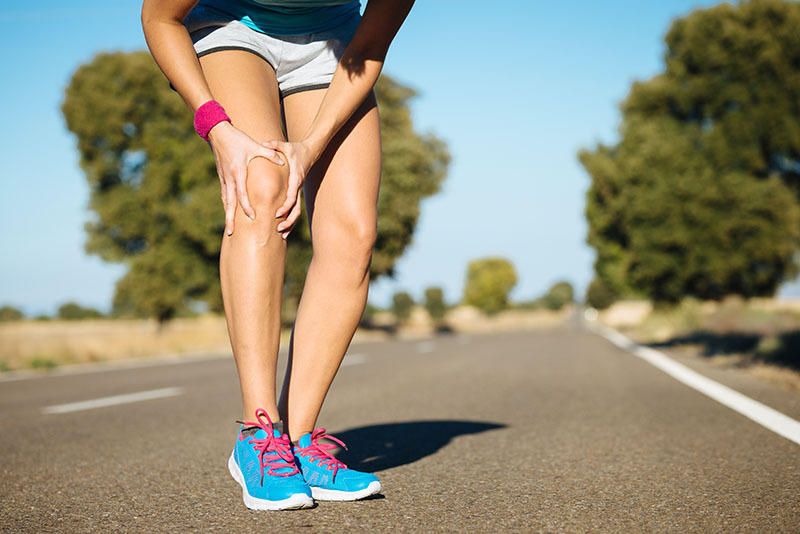 With the way running for fitness has become popular lately, it's no wonder that people are joining marathons for fitness. It's not easy to run a marathon as it will require a lot of training and sacrifice to ensure that you are in your best condition.
Are you thinking of joining a marathon or half marathon? If it is your first time, you will need to make sure that you will not get any injuries during training. Many runners put so much effort into their training only to be sidelined by an injury. All that training will be for nothing if you do not take the necessary precautions to reduce the risk of injury. To prevent that, here are some things you may do to help you in your preparation for a marathon.
Make sure that you have comfortable shoes – your comfort during running is a very important element to ensure that you will finish the marathon. Wearing the wrong pair of shoes can spell disaster. You may have to try on different types of shoes to find the best one for you. What's great is that there are stores that actually have a treadmill so you can recreate the feel of running before you decide to buy a pair. Make sure you buy your new pair a few weeks before the event to break them in.
Warm up before a race – don't forget to stretch and warm up before and after a race. When you warm up, the lactic acid builds up in your muscles and are flushed out. This helps to prevent muscle soreness. You also need to stretch regularly as part of your training as this will increase your flexibility and prevent injuries while running.
Follow a training plan –  this is crucial especially it is your first time running a marathon. Note that most training plans span around six months before the date of the marathon. You can find many of these plans online, or you can even have one made just for you. You can include cross training workouts, and make sure you also include rest days to give your body a break.
Wear knee sleeves – the knees and feet are usually the ones injured while training for a marathon. For your knees, you can wear knee sleeves to make sure that they will have enough support to take the toll of your training plan. If you have never considered buying knee sleeves, you can check this website to learn more about the benefits of this tool.  They have listed the best knee sleeves on the market today so that it will be easier for you to choose which product is right for you.
A destination wedding gives you the opportunity to have the happiest day of your life somewhere truly amazing. It can be expensive, but it can also potentially lower the costs of your wedding as only the most important people will likely come. Then you can focus on one of the most important days of your life with the most important people in your life! Here are 4 destination wedding locations that will blow your mind:
Jamaica
There are an abundance of incredible places you could tie the knot in the Caribbean, but Jamaica is one of the best. There's a whole lot of culture, such as reggae, and of course a fun loving laid back atmosphere. Beaches and palm trees are everywhere, but that's not all you'll get with Jamaica.
This place can be one of the most affordable, but you can also marry on the luxury end of things too.  There are even villas that come with their own private chefs. Avoid March as it's spring break season, and you don't want it to be too crowded and rowdy. Hurricane Season is June – November, so those times are best avoided too.
Hawaii
11 of the world's climatic zones can be found on the island of Hawaii, and it has a dramatically varied landscape. Having a Hawaii wedding is great, as there are so many things you and your guests can do. How about exploring the tropical rainforest, or going horse riding? Snorkeling is also an amazing past time here, but you could spend your days just relaxing on the beach if you really wanted to. Dry season is May-October, but it's pretty lovely year round. Showers are short and mild in the winter. Maui is one of the most romantic islands, filled with rainbows and waterfalls, but make sure you look into other areas, as there may be one more suited to you.
Australia
Australia is a very friendly and active location, perfect for couples who are vibrant and healthy.
You can enjoy gorgeous landscapes and urban cities here. Australian Shiraz and Chardonnay are something you won't want to miss out on, so make sure you serve these at your wedding!
You and your guests can enjoy white water rafting, scuba diving, and snorkeling amongst other fun things. For those who may want to take it a little slower, there are zoos and Kangaroo island to enjoy wildlife. December – March can get very hot, so bear in mind you may get uncomfortable. You'll want to think about this when selecting your wedding dress!
It's pretty balmy year round, so make sure your guests pack protection from the sun as well as rain protection clothing.
Costa Rica
This is the perfect tropical background for your wedding, and is almost completely unspoiled.
Costa Rica has something for every type of couple; several nature reserves, mountain top views, and more. Daredevil couples could wed on the edge of a volcano, or in a romantic rain forest bungalow.
Late December through April is dry season, and it's worth remembering that the Pacific coast is the dryer area. There are usually much higher temperatures along the coasts but this can vary with altitude.
There's nothing quite like feeling vibrant and alive all day long. Maintaining this optimized state of mental and physical well-being is contingent upon your level of health, and this is why it's important to focus on wellness optimization if you're serious about leading an incredible life. Luckily, there are a wide range of relatively simple strategies you can deploy to enhance your level of well-being. Three of them include:
1. Take A Vacation.
One simple strategy you can deploy to start feeling better is taking a vacation. This strategy is important because it will empower you to attain the rest and relaxation that is known to promote clarity of mind and enhanced immunity. If you're ready to schedule your vacation now, consider the value of staying at Singer Island Resort & Spa. If you're interested in condos at Singer Island, note that this company can assist you with the process of finding the ideal property.
2. Meditate.
Another health strategy you can deploy to enhance your level of wellness is meditation. Meditation is powerful because it helps people combat the stress that can facilitate a wide range of unwanted diseases in the mind and body. In addition to fighting stress, meditation can generate some or all of the following health benefits:
• immunity boost
• optimized blood circulation
• enhanced functioning of the respiratory system
• better sleep
• improved memory
• enhanced cognitive function
One form of meditation that you may find beneficial is the breath-based format. Breath-based meditation is all about slowly inhaling and exhaling as you listen closely to the rhythm and depth of your breath. People who do this type of meditation regularly often find that they are able to sleep and breathe better!
3. Optimize Your Eating Habits.
One final technique you can implement to become a healthier person is optimizing your eating habits. This technique will help you look and feel better. For example, eating healthy vegetables such as kidney beans will help your hair grow longer and stronger. Also note that grapefruit can help fight heart disease by lowering your cholesterol. Some of the other healthy fruits and veggies you may want to incorporate into your eating habits include:
• broccoli
• spinach
• pineapple
• tomatoes
• bananas
• apples
There are many ways that you can incorporate these healthy foods into your diet. One of them is by having a large green salad for dinner every evening.
Don't Delay: Start Focusing On Health Today!
There are numerous strategies you can deploy to optimize your health. Three of them include taking a vacation, meditating, and optimizing your eating habits. Start using these wellness techniques immediately so you can lead an incredibly productive, positive life!
I have experienced having some important files corrupted because of a virus and it is really frustrating. Imagine doing your report for days only to have it rendered useless because of a virus. Something that can be avoided all along if only an efficient antivirus software is used. There are also news of websites getting hacked and people losing the money in their banks even when they did not make any transactions. There are also cases when social media accounts are hacked and identities are stolen. These are but a few cases of hacking that can be avoided by the installation of an antivirus software like AVG (www.AVG.com).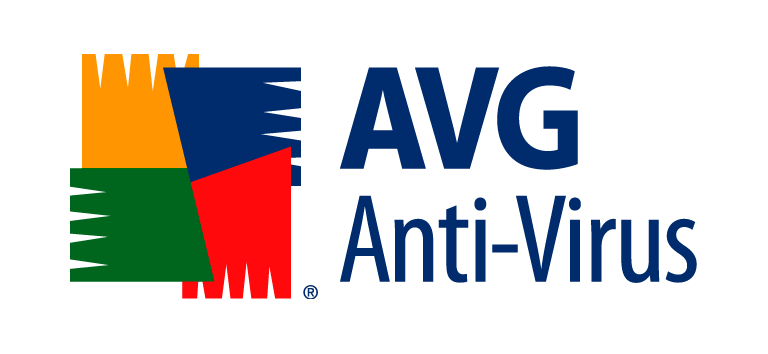 AVG, the best free antivirus for android, works hard to provide security software and services for families and businesses alike. With AVG installed in your laptops, mobile phones, and tablets, you will never have to worry about viruses, spyware, and malware, and your privacy and identity is safe. As for businesses, AVG has developed products to protect their data and streamline their IT. They have a wide range of protection, performance, and privacy solutions for consumers and businesses.
Available at Google Playstore, AVG AntiVirus Free 2017 (Virus Cleaner) for Android keeps personal data safe with an app lock (lock sensitive apps to protect your privacy and safety) and picture vault (hide private photos in a password-protected vault). It also has a phone locator (locate your lost or stolen phone via Google Maps), task killer (kill tasks and processes that can slow down your phone), call blocker (filter and block unwanted calls and messages), and WiFi Scanner and Analyzer. It has so many amazing features that not downloading it will be a huge mistake. Furthermore, it is compatible with Windows 10. AVG AntiVirus Free 2017 (Virus Cleaner) for Android phones and tablets is available in 33 languages.