Many people think that they need to abandon pretty lipsticks for their work environments. This is simply not true, as there are a ton of gorgeous shades that are perfectly suitable for professionals. Try some of these out to see for yourself that you don't have to forego your sense of style while you're at work.
1. Neutral orange-pink
For a classic nude lip with just a hint of color, neutral orange-pinks are the way to go. These colors can work great on their own because they are subtle, so they have the added benefit of allowing you to dash off to work wearing nothing more than this lipstick.
2. Soft pink
A soft pink is both classy and versatile, pairing just as well with simple makeup as with more bold looks. If you're looking for a girly, sweet look that won't be distracting in the workplace, this may be the perfect lip color for you.
3. Peach
This subtle hue is bright and pretty, with sheerness that allows you to tone the color down for work and build it up for a little more pop once you leave the office.
4. Mauve
Great for spring and summer, this shade is light and adds just a touch of color. This makes it a perfect work lipstick because it is pretty and fresh without drawing too much attention.
5. Coral
For a slightly bolder choice, give a bright coral hue a shot. These lipsticks are a little sharper than most of the other colors on this list, but they can work in an office environment if you pair it with minimal makeup.
6. Cinnamon
As warm and spicy as its name, cinnamon shades are a great go-to work lipstick. They can bring a soft and subtle glow to your face while still remaining somewhat neutral.
7. Rose
Rose shaded lipsticks are great for those who are looking for a pop of color that still looks natural. These colors are visible yet muted, so they provide a sweet flush to your lips without being too overbearing.
8. Berry red
Sheer berry colors can work with a number of skin tones, especially those that come as lip stains. These will allow you to build the color into the intensity that you want, as well as having the added bonus of not requiring constant reapplications. This means that you can apply in the morning and forget about your lips until you get home at night.
According to temptu.com, buildable effects and vibrant shades are important requirements for any work lipstick. Look out for these features when trying out the colors listed above to see for yourself how easily you can translate your personal style into your workplace.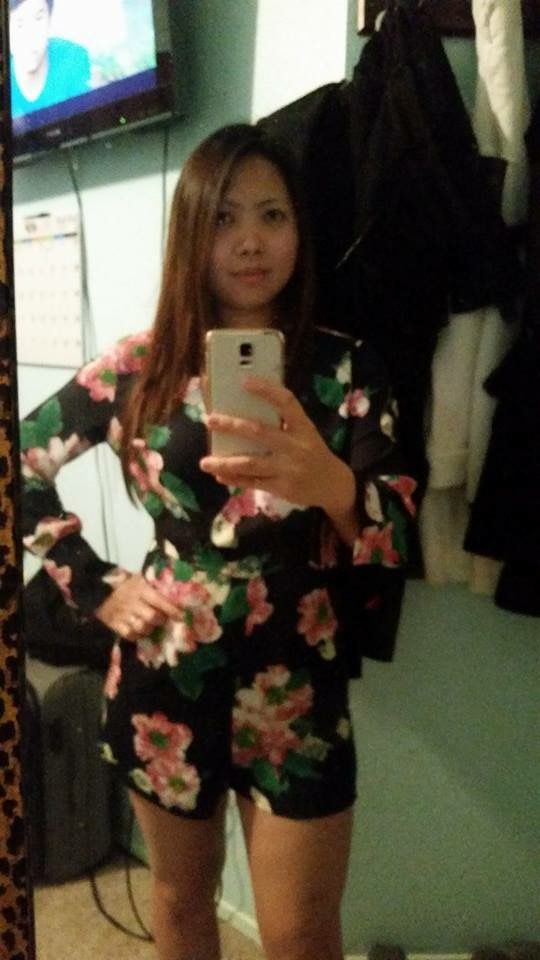 I am so fortunate to be handpicked by the brand shopbop to work with for their campaign. And in return, they'll be going to send me out some items I'd loved from their online shop. The collaboration are in placed very month but I don't have an idea when it would lasted, I hope then that we can continuously working till end of this year. Because their each items were chic and extravagant, look what I have for today – an jumpsuit from the well known brand. Yes! shopbop caters mostly all the high-end brands in the fashion industry and yet they see to it that they can sell them in a very reasonable prices. Actually, the shop, Shopbop, and its brotherly brand East Dane are in sale as welcoming the spring season – you can now heads up in both shops and see for yourself on how great their items were..
I cant contained my happiness whenever I received the items I've picked because this were an one in a million opportunity, I think so for me, hence I was really working hard on their campaign to placed. Hopefully, everything will gone right for both of us so I can enjoy the privilege they'd be giving me for long..
Okay then, that will be all for now and please keep on tuning in here for more of my personal fashion updates and sorts of news that might get your interests too.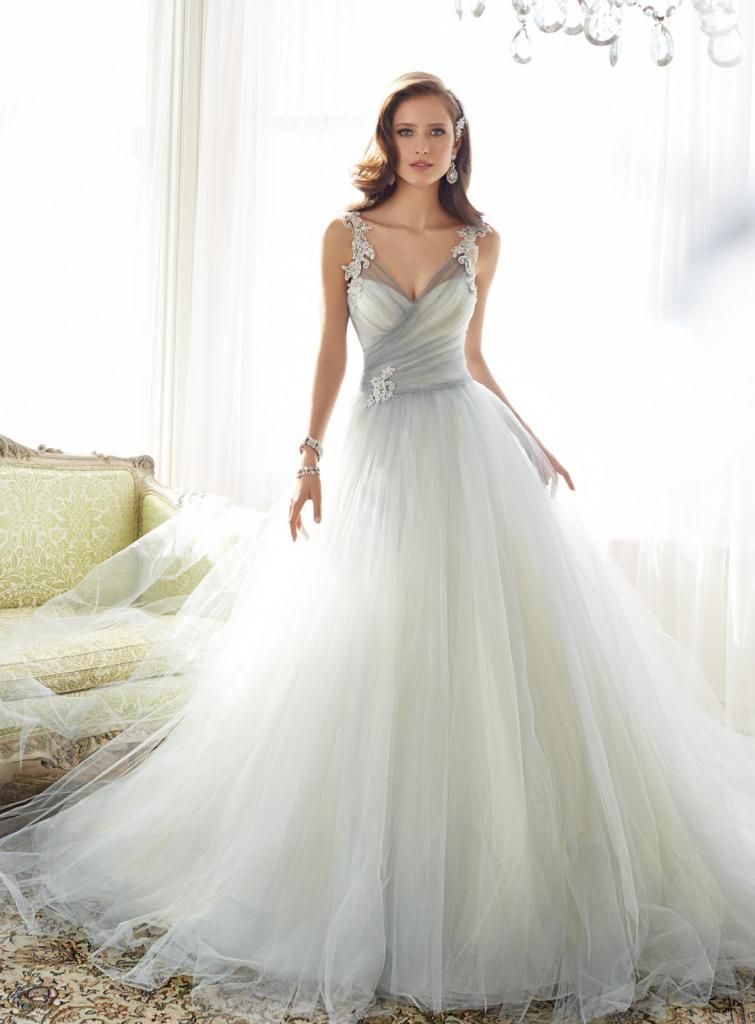 The most important day in a woman's life is probably her wedding day. It is such a memorable and wonderful life event that there are some who are absolutely hands on when it comes to the planning and preparation. There are so many things to take care of like the venue, reception, motif, dresses of the whole entourage, wedding invitations, flowers, food etc. But finding a beautiful wedding dress is one of the first things that a bride-to-be usually does because it will be the front and center. In selecting your gown's silhouette, first know your body type. The different silhouettes are Ballgown, A-Line, Trumpet, Mermaid, Mini, and Tea Length.
The Ballgown silhouette has a fitted bodice and flairs at the waist with a full skirt. It is best for women with a pear shaped body because it hides the lower body. The A-Line silhouette is ideal for all body shapes and height whether you are small or tall, full figured or slim. It has a fitted bodice through the waist and flows out to the ground. For petite women who have an hourglass figure, the Trumpet silhouette is the best. It is fitted through the body and flairs mid-thigh. The Mermaid silhouette is best for brides with hourglass shape and slender frames. It is fitted on the body from the chest to the knee then flares out close to the knee. For not too formal weddings, a Mini wedding dress is appropriate. Another type of silhouette is the Tea Length where the skirt falls in between the ankle and the knee.
You can find all these wedding dresses at WebDress.co.uk, one of the world's leading online retailer of high quality and affordable wedding dresses, prom dresses, special occasion dresses (Cocktail, Evening, Homecoming, Party Dresses), wedding party dresses (which includes Bridesmaid Dresses and Mother of the bride dresses), and accessories (Bridal Veils, Bridal Gloves, Petticoats). They have thousands of products and new products which are updated every season.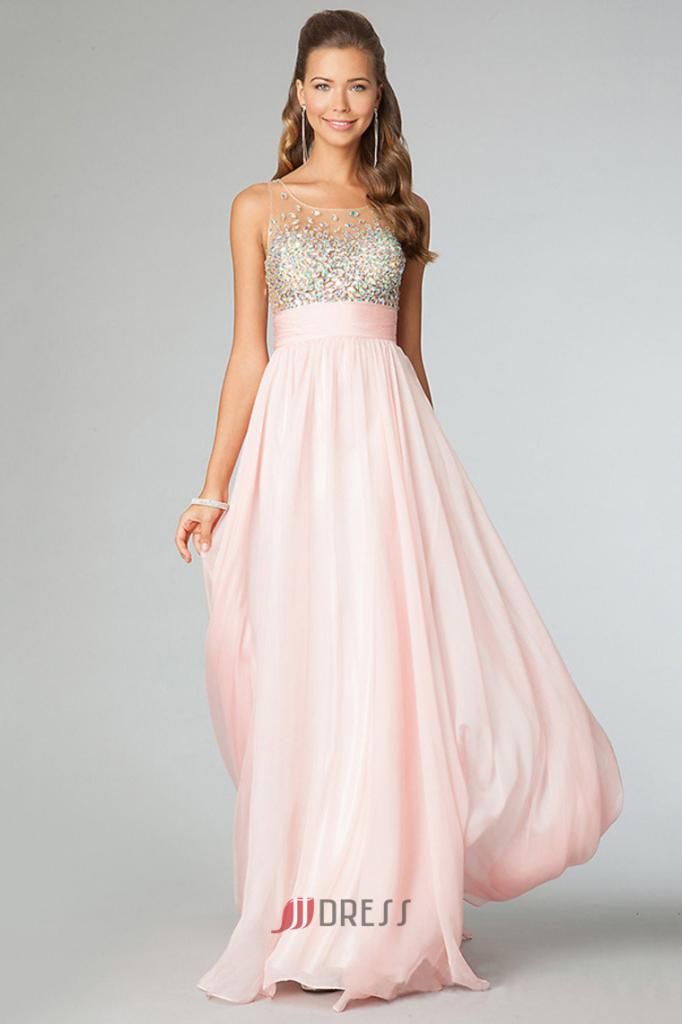 The prom is probably the highlight of a teenager's highschool life. This highly anticipated occasion is something that young girls prepare a long time for by window shopping at brick and mortar stores and visiting different online stores. Most often than not they purchase prom dresses that look beautiful but is really not suitable for their body shape, skin tone, and personality. To totally feel confident about your dress, make sure that you wear the right dress. It is not easy to choose the right one since these dresses come in various styles, sizes, colors etc.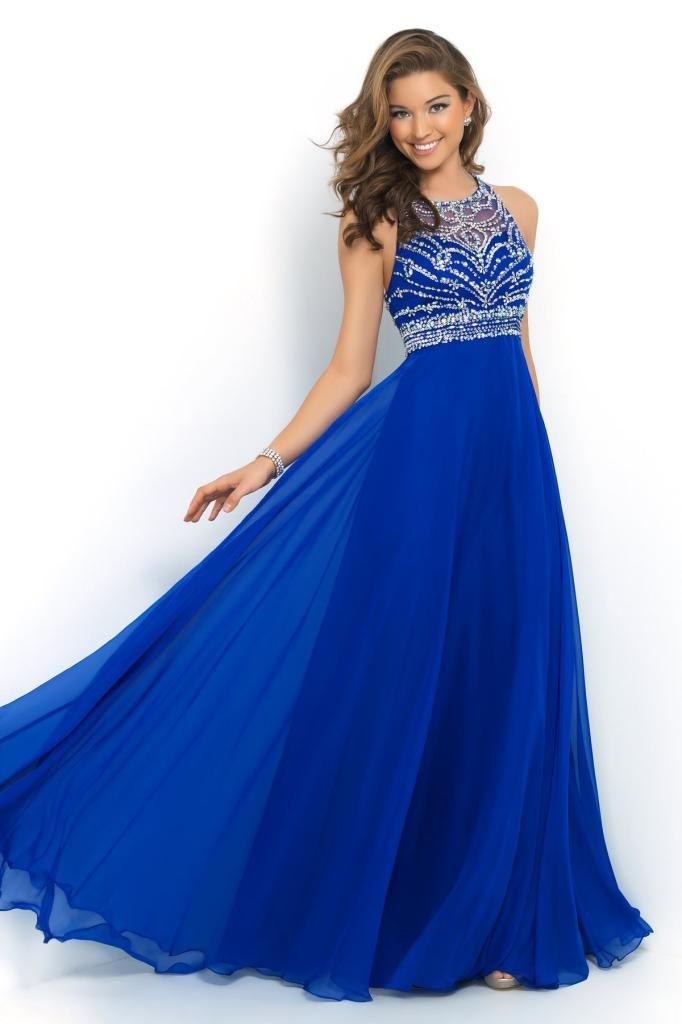 Bodice outfits come in different types such as halter bodices which would be a great style if you want to show off some skin and look elegant. There is also surplice bodices that usually cross-wrap the midriff in the front or at the back. This type of dress is great for those with hourglass body figures. Another type is the hemmed prom dress which is great if you want to showcase your beautiful legs. It is characterized by asymmetrical hems that can have drastic cuts. A dress with an empire waist is ideal for girls with small waists.
A leading online store with over 10 million product listings is JJDress.com. They provide hundreds of dedicated dresses for their buyers from the US, Europe, Australia and Asia. The store has a wide selection of products available at affordable prices such as wedding dresses, prom dresses, wedding party dresses, wedding accessories, and special occasion dresses. In addition, their customers can have their dresses custom-made to suit their requirements.
For girls who will attend the prom, they can check out JJDress's different prom dresses categorized into 2015 Best Selling Prom Dresses, 2015 New Arrival, Cheap Prom Dresses, Prom Dresses 2015, and Prom Dresses 2014. Buyers can narrow down their choices by price, neckline, silhouette, hemline/train, fabric, color, trend/collections, body/shape, style, sleeve, embellishments, back/details, and waist.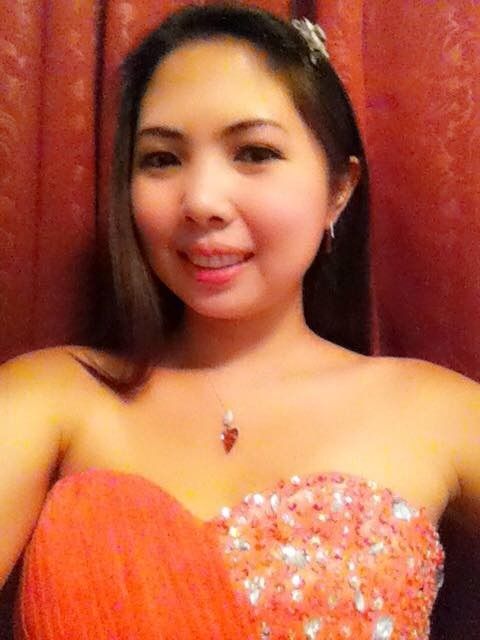 They says, high school life is the most memorable. Because at this stage, teens can experience a lot of things like their first dates, first dance neither their most awaited promenade. Because at this school event they can allow in away to have fun, de-stress themselves from homework and have a freedom to date anyone they like to be with hence girls should have the most beautiful prom dress that can turn the heads of many..
However, usual elegant prom dresses are been found on these designer's shops which we could expect an expensive price tag hang on it but you know what? there's these online shops you can consider that has a wide array of chic prom dresses and yet the prices aren't that much and cant broke your pocket at all. And one of the online shop I knew was this http://www.weddingbasa.com/ where all the awesome dresses were houses.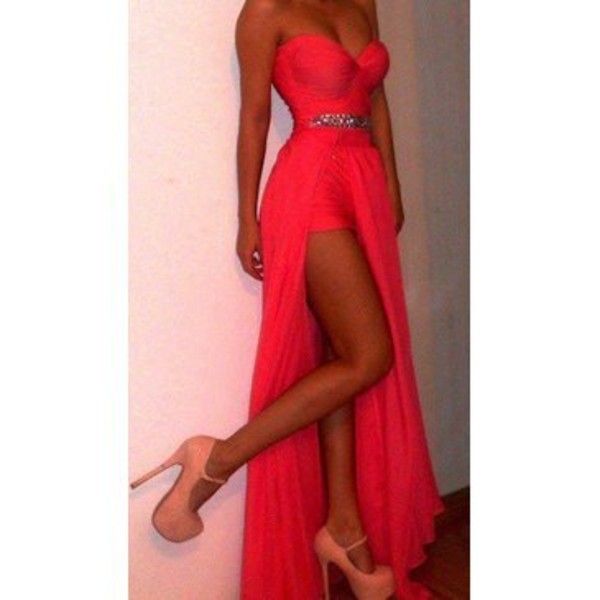 Weddingbasa has a bunch of dresses to offer. They've got some wedding dresses, special occasion dresses, bridesmaid dresses and sorts of casual dresses which are perfectly in any type of casual gatherings. Hence, if you are looking for great dresses with quality and the price is quite friendly, just go to weddingbasa and see what they can offer you depending on the budget you had and on your prefers type of dress. Also, weddingbasa can make you an custom made dress as you have your own design to make. all you have to do is to reach them out through email or much better by line and talk to them on how you would like your dress to be done and they can probably visualize it and make it in reality. No worries, because they've got some talented staff working in the company that has a huge experience when it comes to designing and sewing hence nothing to worry about at all..

On today's fashion. Women are more fascinating with classy ones or anything gowns that they've found glamorous. Because this how the fashion works these days, I think so.. Yes! people are more on high-end than to these usual finds that we often consider before, I think fashion is fast evolving on today's generation..
That's why I knew that you are more than fond with these great gowns as you needed to wear one. However, these great finds are rare to find in any nearby mortar stores unless it is an designer's stores. But you know what? there were some great stores that can offer you a great stunning gowns in a very reasonable prices and you can simply found them all over online. But to make the job convenient for you let me then share with you this awesome store that can give you out your wanting dresses. The shop am talking about was this Gudeer.com, were all the beautiful dresses were houses.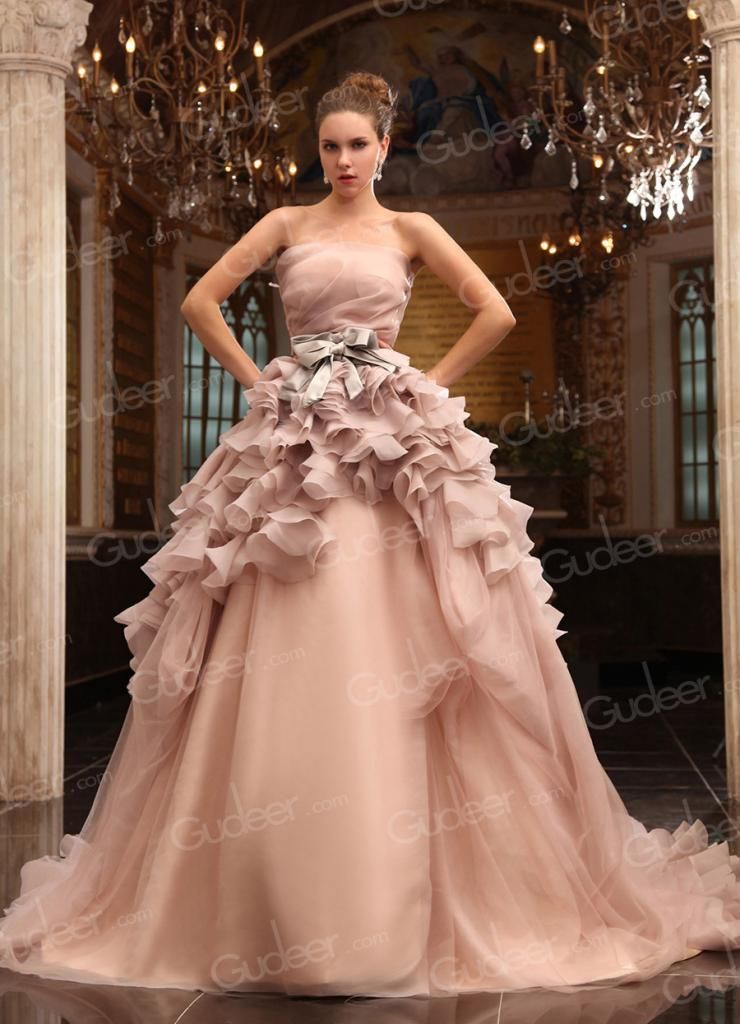 Luxury Champagne Ruffled Organza Strapless Bridal Ball Gown
Light Champagne Luxury Embroidery Beaded Satin Strapless Sweetheart Bridal Ball Gown
Gudeer.com has a bunch of dresses to offer such us: special occasion dresses, wedding gowns,prom dresses, bridesmaid dresses and neither you can request an custom made dress are you have your own design to make. You can noe check their main website for the list of their pre-mad gowns and some of their own designs dresses..
Bra Size – An infographic by the team at bra
Aside from giving a lot of discomfort, wearing the wrong bra size doesn't sit well fashion-wise. If it's too big, it'll be evident through your blouse and wouldn't look good. Aside from that, the adjustable straps slide off the shoulders, cups of bra wrinkle, and under band doesn't sit level at the front and back. If the bra is too small, your breast spills over on top or sides of bra, underwire fits uncomfortably, and shoulder straps will dig into skin. Studies have shown that 4 out of 5 women wear the wrong bra size. This is basically due to incorrect measurement of the band and cup size.
There're a couple of steps to follow when measuring the band size. Once you get an accurate measurement, refer to the chart showing measurements in inches with their corresponding band size. The same thing goes with measuring cup size. In determining cup size, subtract your measured band size from your bust measurement (Bust – Band = Cup). When putting on your bra, remember three words – stoop, scoop, swoop. If you feel that your breasts are still spilling over your bra, the cup is too small, and you'll need a larger size. A bra that fits perfectly is when the strap is comfortable and fully supportive, bust is supported and naturally shaped, under band is level at the front and back, and cups of bra are smooth and there's no spill over.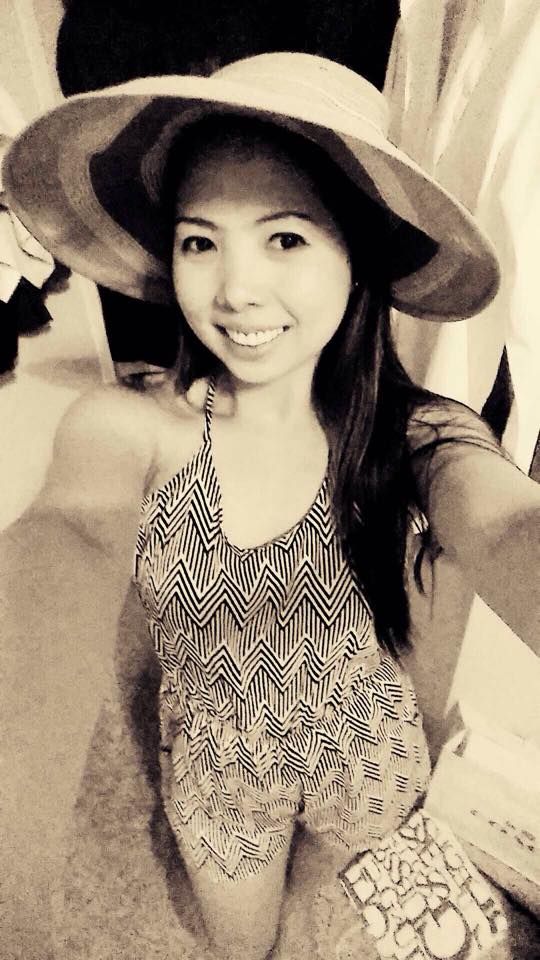 As I've always say, summer season is the one I enjoy the most. That is why am so pretty excited whenever time we got an ticket booked for Philippines vacation. Yes! you've heard it right that we'll having our Philippines trip again this coming months, definitely for summer. And I think, this trip will be good for one month at least because we, my family, had planned so many, hence I really need to prepare not just myself but also the outfits I'll trying to pull off.
A while ago, I've managed myself to go on the nearby stores to have some pieces on. And Ive got this jumpsuit which is perfectly for summer, right? I'd liked it because it does comfortable to wear and the fabric used is very light that could be awesome to wear in the seashore.
Alright then, that will be all for now because I can put up some details here yet since I'd planned to have some summer posts in a few weeks that's includes my Philippines vacation. I hope you can tune in.. Thank you and have yourself an lovely day~~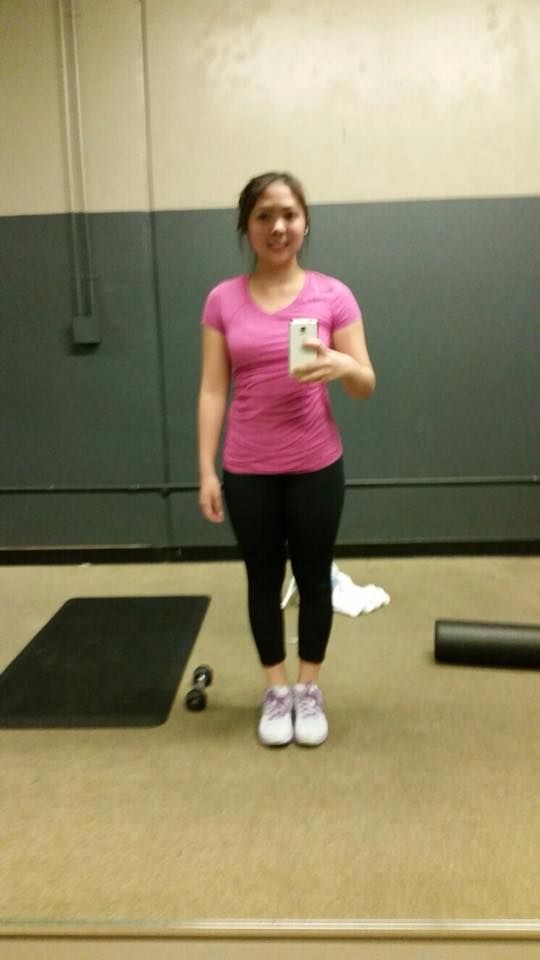 The photo is quite blurry though, sorry for that… But am bit happy to share with you this. Because look, all the pains am enduring at times are now paying off and I can either sees the results of my intense workout. An piece of advice coming from not so well in terms of getting fit but has this dedication though that keeps her going, when every time you had planned to get in fit and being healthy I think you should have to consider first the outfit you'd be wearing. Because these finds are can help you in away to be on your convenient thus you should have the best one to persuade on what you'd started with..
I suggest you to have these fitted kind of pants or other called it as leggings or thighs. These bottoms are comfortable to wear plus it usually cheap one than to the proper bottom for you should got from sports brands out there. Also, these thighs can cool you down as they're made of cotton. And for the top, you can actually wear off anything as long it is comfortable on your end. But if you were asking me? I'd rather go to the polyester type of cloths because these fabric are very light and you can move freely as you doing your workout routines. And of course, an great pair of sneaker is a must and I don't particular with brands as long they're comfortable of wear and it has speaks to my style, everything will goes well..
Alright, that will be all and I hope you can tuning in here often for my other personal updates that has relates with my personal fashion statements.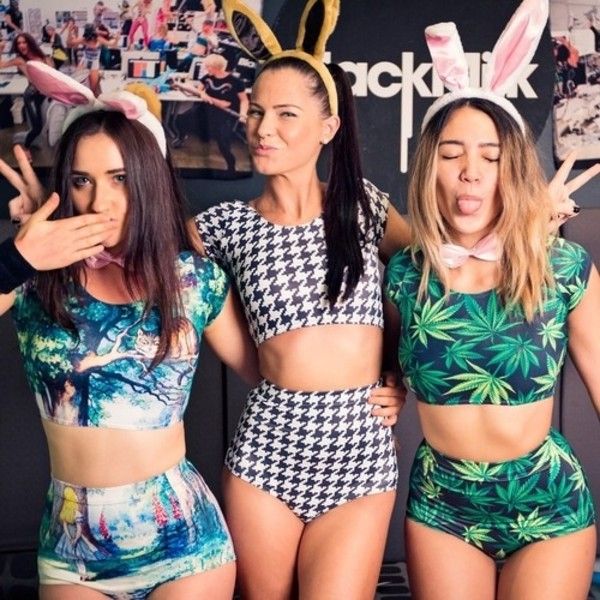 Firstly, sorry for the lame title of this post. Because I didn't, really, know on how I make the title for this entry, so please bear with me. I actually asking if ever you'll know an shop whose selling this kind of finds? Because I haven't find any at the nearby stores where am currently resides. I think, online has this since everywhere are gone easy peasy online, right? hence, if you're seller who sells this kind of swim wear, please do let me know because I was really keen to have at least 5 pairs of this for my summer vacation this coming May. I prefers anything as long it is high-waisted and the top is cropped, everything is fine..
Also, this type of swim are great. Because it can hidden your floppy belly as it's an high-waisted thus you better have this kind too as you planned to have your early summer getaway soon.. Let's help each other on searching where to buy this, uh? just drop a comment as you found any. Thanks in advance and looking forward on you to come back here for more personal and fashion updates..