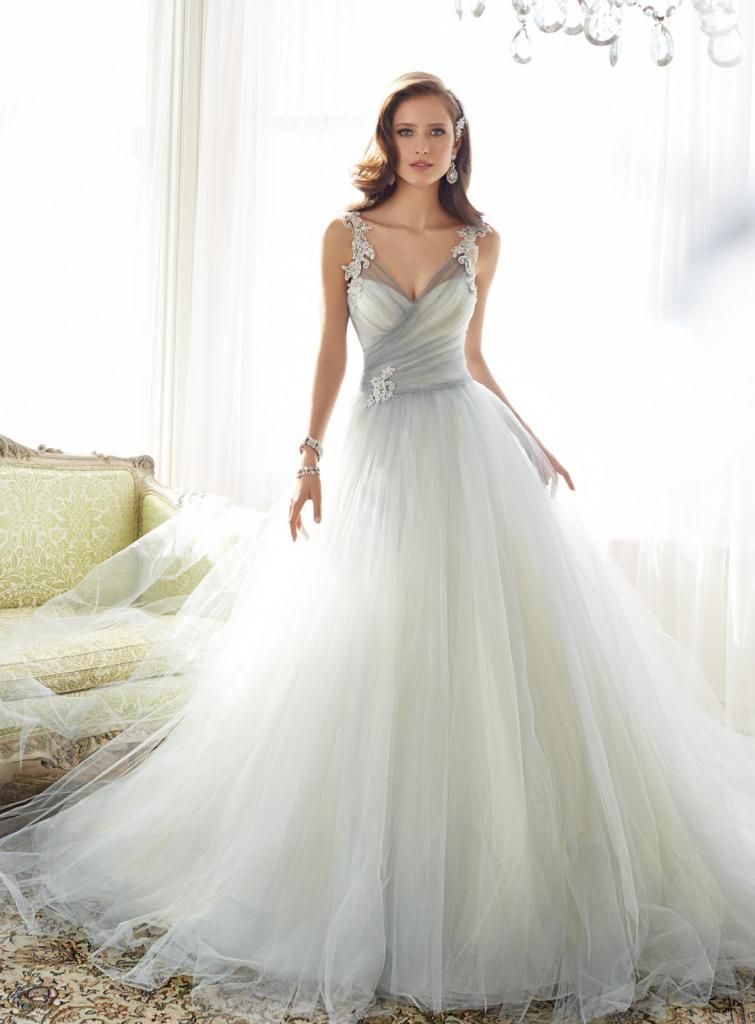 The most important day in a woman's life is probably her wedding day. It is such a memorable and wonderful life event that there are some who are absolutely hands on when it comes to the planning and preparation. There are so many things to take care of like the venue, reception, motif, dresses of the whole entourage, wedding invitations, flowers, food etc. But finding a beautiful wedding dress is one of the first things that a bride-to-be usually does because it will be the front and center. In selecting your gown's silhouette, first know your body type. The different silhouettes are Ballgown, A-Line, Trumpet, Mermaid, Mini, and Tea Length.
The Ballgown silhouette has a fitted bodice and flairs at the waist with a full skirt. It is best for women with a pear shaped body because it hides the lower body. The A-Line silhouette is ideal for all body shapes and height whether you are small or tall, full figured or slim. It has a fitted bodice through the waist and flows out to the ground. For petite women who have an hourglass figure, the Trumpet silhouette is the best. It is fitted through the body and flairs mid-thigh. The Mermaid silhouette is best for brides with hourglass shape and slender frames. It is fitted on the body from the chest to the knee then flares out close to the knee. For not too formal weddings, a Mini wedding dress is appropriate. Another type of silhouette is the Tea Length where the skirt falls in between the ankle and the knee.
You can find all these wedding dresses at WebDress.co.uk, one of the world's leading online retailer of high quality and affordable wedding dresses, prom dresses, special occasion dresses (Cocktail, Evening, Homecoming, Party Dresses), wedding party dresses (which includes Bridesmaid Dresses and Mother of the bride dresses), and accessories (Bridal Veils, Bridal Gloves, Petticoats). They have thousands of products and new products which are updated every season.