Occasionally, we are feeling sluggish and not wanting to do anything and yet you'll have to get up and run the errands awaits you on that certain day. I actually felt that often and I cant help myself to persuade more just to finish off all the tasks I'd needed to attend to. I knew mostly girls out there are same as mine because we're all having our month period..hehe I know you'll know what am talking about right? hence, in away it can sacrifice your own appearances because you're not feeling on fixing yourself like you always do and wearing the chic pieces you'd planned to wear off, in short you're not into mood do this girly thingy because of the fighting hormones happening inside you.
But you know what? they were some stuff that can help you out to be more looking chic and lest effort to do while you'd having your own bad mood. And am talking about this best human hair wigs at hairbro.com where you can wear easily without exerting too much effort though on using it. All you have to do is to clip your hair, put the wigs on and everything will look fine and you're ready to go. It's indeed easy like 1,2.3..
You can heads up to their site and see their wide selection of wigs and hair extension. I am actually getting crazed with their products and I did wore their extensions already, look my photo on top am wearing their curly extension. How's it? Okay, that will be all and please keep on checking me here for more pesonal beauty tips, life hacks neither some fashion updates…
Bra Size – An infographic by the team at bra
Aside from giving a lot of discomfort, wearing the wrong bra size doesn't sit well fashion-wise. If it's too big, it'll be evident through your blouse and wouldn't look good. Aside from that, the adjustable straps slide off the shoulders, cups of bra wrinkle, and under band doesn't sit level at the front and back. If the bra is too small, your breast spills over on top or sides of bra, underwire fits uncomfortably, and shoulder straps will dig into skin. Studies have shown that 4 out of 5 women wear the wrong bra size. This is basically due to incorrect measurement of the band and cup size.
There're a couple of steps to follow when measuring the band size. Once you get an accurate measurement, refer to the chart showing measurements in inches with their corresponding band size. The same thing goes with measuring cup size. In determining cup size, subtract your measured band size from your bust measurement (Bust – Band = Cup). When putting on your bra, remember three words – stoop, scoop, swoop. If you feel that your breasts are still spilling over your bra, the cup is too small, and you'll need a larger size. A bra that fits perfectly is when the strap is comfortable and fully supportive, bust is supported and naturally shaped, under band is level at the front and back, and cups of bra are smooth and there's no spill over.
Women who are true blue fashionistas certainly know the latest trends and follow those that fit her and discard the ones that does not suit her style and personality. Furthermore, they try their best to rock these trendy clothes and accessories without buying too expensive pieces and thus breaking the bank. Women's fashion trends this year have references to the 60s and 70s. Some of what is cool this 2015 are awesome and classy shift dresses that fall mid thigh and are in neutral colors, checkered and flared skirts, pale prints, and many more.
Androgynous clothing is also prevalent in the fashion scene. Loose shrug on overcoats and pantsuits in androgynous tones look chic and modern. Sports attire is likewise great because it is comfortable, easy to wear, and functional. Make sure to wear those sports outfits with sneakers in lively colors and trendy patterns. Vintage and printed satin pajama worn as casual wear and paired with a sharp overcoat and leather bag is so chic and fashionable these days although some might find it a little weird. Blazers are also in vogue. I found a great selection of blazers for women at Zalora. Click on this link to view their collection.
Bohemian clothes are also trendy and give off that romantic and dreamy feeling while punk has made a comeback with attention-grabbing styles and details. Fashionistas should also wear denim in different silhouettes and styles. Another popular trend is skirt layering where skirts of all lengths and shapes are wrapped in mini, midi, and maxi dresses. Some other notable trends are cowboy outfits complete with cowboy boots and hats, sexy asymmetrical hems, flare pants in vivid colors and prints, and wearing lace which is uber feminine, stylish, and chic. Be sure though to always wear all those trendy clothes with confidence.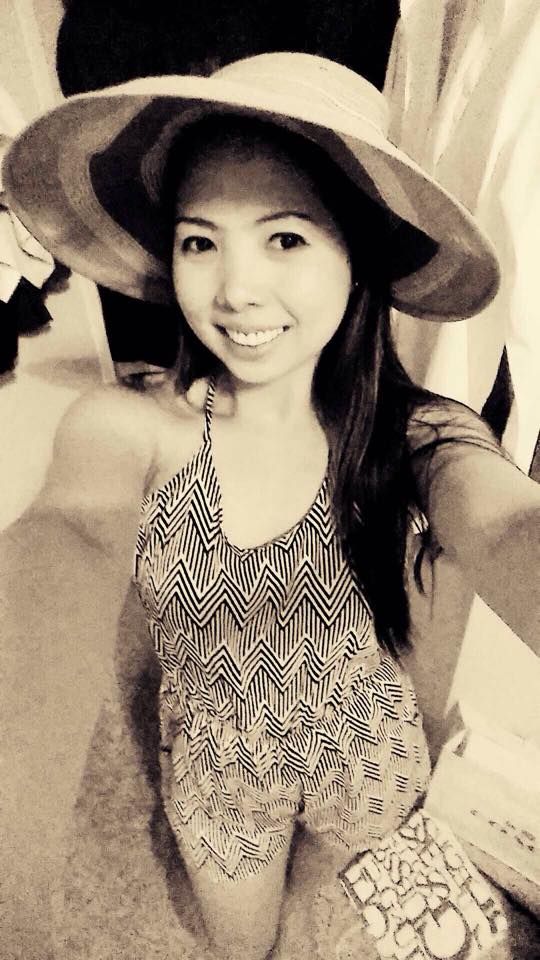 As I've always say, summer season is the one I enjoy the most. That is why am so pretty excited whenever time we got an ticket booked for Philippines vacation. Yes! you've heard it right that we'll having our Philippines trip again this coming months, definitely for summer. And I think, this trip will be good for one month at least because we, my family, had planned so many, hence I really need to prepare not just myself but also the outfits I'll trying to pull off.
A while ago, I've managed myself to go on the nearby stores to have some pieces on. And Ive got this jumpsuit which is perfectly for summer, right? I'd liked it because it does comfortable to wear and the fabric used is very light that could be awesome to wear in the seashore.
Alright then, that will be all for now because I can put up some details here yet since I'd planned to have some summer posts in a few weeks that's includes my Philippines vacation. I hope you can tune in.. Thank you and have yourself an lovely day~~
Summer is the most season I'd looked forward to. Because we can enjoy the sun plus we can wear these beautiful and light kind of clothes. Recently, me and the family heads up to San Diego to visit a friend and with no plans yet the friend invited us to Santa Monica Pier to have some fun times. Luckily, there were some nearby stores there were we could buy off proper clothes for the beach.
I've had bought this cutie pink beach suits, sorry though because I didn't know on what the term to use for this beach find, bear with me then.. hehe And I simply paired it with my black mini shorts that I think compliments to the pink suits Ive got, right? what do you think? do I pull this outfit off? Also, I've managed to have an big hat too, which my in law given me that day.. then, I just spiced it up with my Burberry sunnies that Ive got in kohl's of course in a very reasonable price.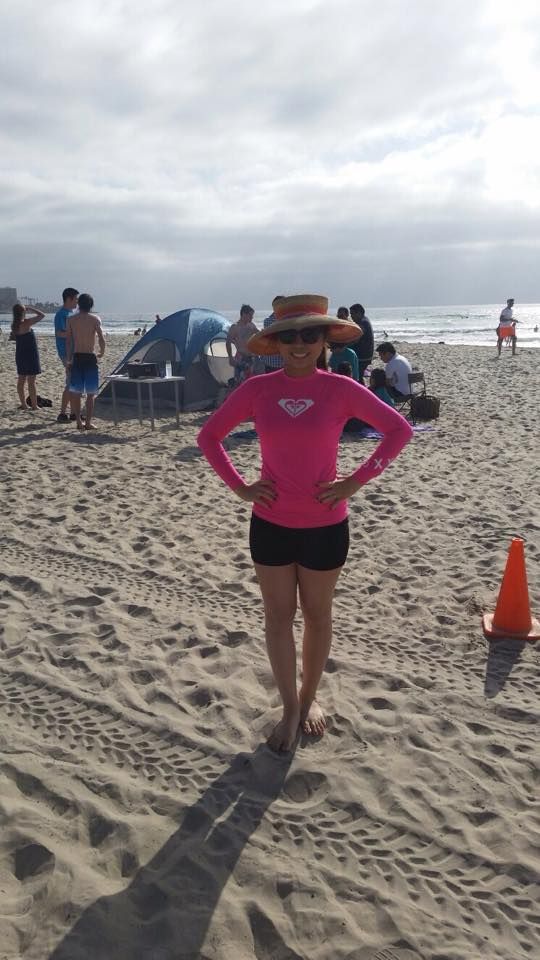 Some peeps got their tent's stands, while others like we do, prefers just to see the sun goes down and breathe the fresh air and enjoy the moment.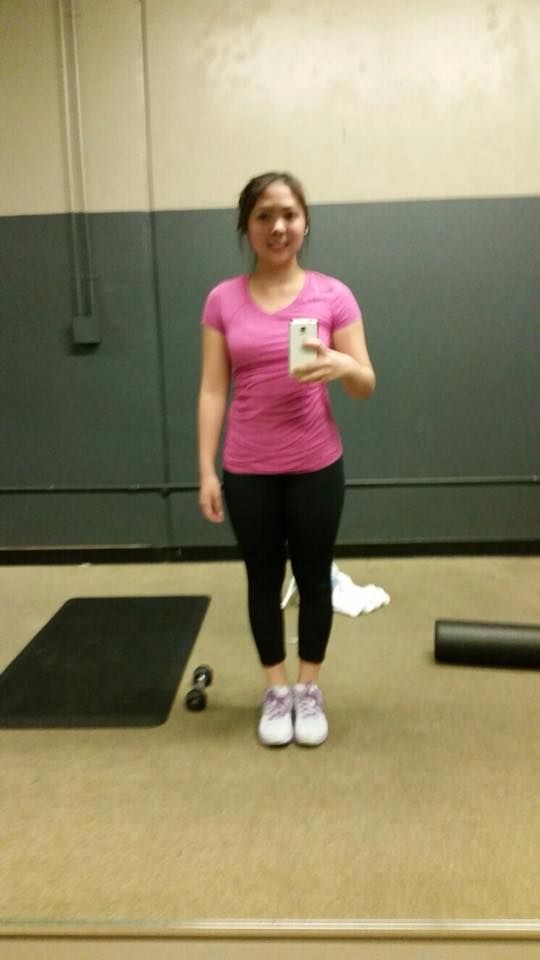 The photo is quite blurry though, sorry for that… But am bit happy to share with you this. Because look, all the pains am enduring at times are now paying off and I can either sees the results of my intense workout. An piece of advice coming from not so well in terms of getting fit but has this dedication though that keeps her going, when every time you had planned to get in fit and being healthy I think you should have to consider first the outfit you'd be wearing. Because these finds are can help you in away to be on your convenient thus you should have the best one to persuade on what you'd started with..
I suggest you to have these fitted kind of pants or other called it as leggings or thighs. These bottoms are comfortable to wear plus it usually cheap one than to the proper bottom for you should got from sports brands out there. Also, these thighs can cool you down as they're made of cotton. And for the top, you can actually wear off anything as long it is comfortable on your end. But if you were asking me? I'd rather go to the polyester type of cloths because these fabric are very light and you can move freely as you doing your workout routines. And of course, an great pair of sneaker is a must and I don't particular with brands as long they're comfortable of wear and it has speaks to my style, everything will goes well..
Alright, that will be all and I hope you can tuning in here often for my other personal updates that has relates with my personal fashion statements.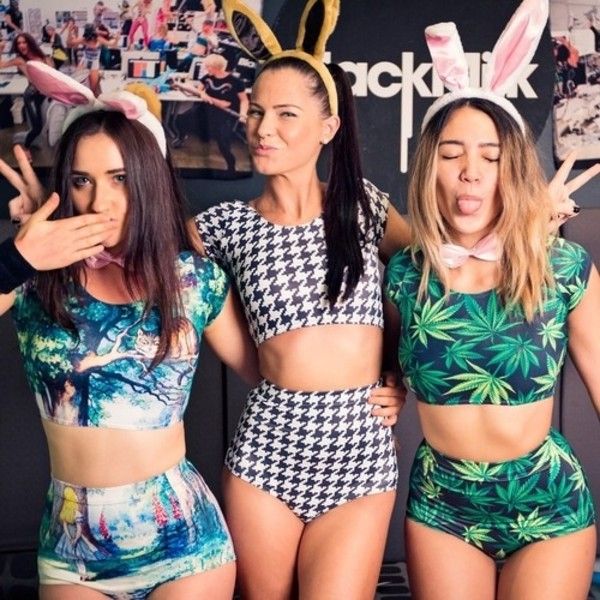 Firstly, sorry for the lame title of this post. Because I didn't, really, know on how I make the title for this entry, so please bear with me. I actually asking if ever you'll know an shop whose selling this kind of finds? Because I haven't find any at the nearby stores where am currently resides. I think, online has this since everywhere are gone easy peasy online, right? hence, if you're seller who sells this kind of swim wear, please do let me know because I was really keen to have at least 5 pairs of this for my summer vacation this coming May. I prefers anything as long it is high-waisted and the top is cropped, everything is fine..
Also, this type of swim are great. Because it can hidden your floppy belly as it's an high-waisted thus you better have this kind too as you planned to have your early summer getaway soon.. Let's help each other on searching where to buy this, uh? just drop a comment as you found any. Thanks in advance and looking forward on you to come back here for more personal and fashion updates..
Firstly, let me sorry for not updating this blog for quite a long time. Though I supposed no I really meant to blog at least one blog post a day but I fail to do it because of my offline errands that are needs to attend on the timely fashion hence I gotta sacrifice this blog in a way.. For that, I hope you can bear with me?? hehehe
Anyway, though life in the US its just paced and everyone's busy doing their own thing to live on. I think, will have still to manage to have or to practice our social life by simply attending an friend's birthday party and other gatherings. Though, I am not really into this and yet am trying though to attend for me release the stresses am getting everyday and yes it did works out.. 🙂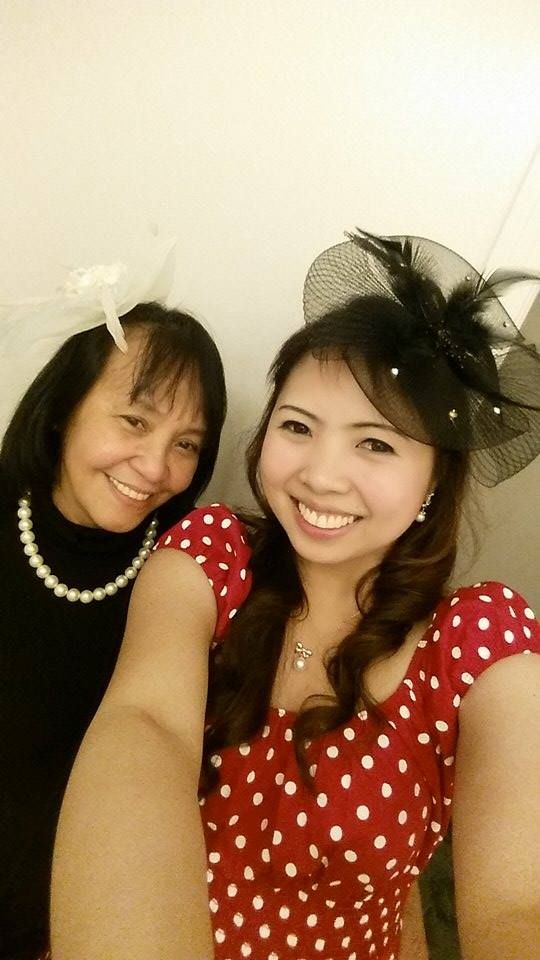 A good friend of mine named Edna, but I prefers to call her " Ate Edna" Ate – means big sister in Tagalog and since we're both in the Philippines, it is proper for me to address her like that though American people aren't particular on how they can address their seniors which I don't plan to acquire at all. She invited me over for her mom's birthday and the party has an theme were we should have to wear an 80's inspired outfit. I really liked it because it is my first time to wear up an 80's dress plus I felt an quirky feeling on it,  for me,its like am on a cosplay.. hehehe funny right? but overall, I've enjoyed the company of ate Edna and we really have a blast on that day, Good thing Ive got to know her and we became best friends..I am truly blessed to have an best friend like here..
By the way, the outfit am wearing are from Macy's and I bought it for like 20 USD, if I am not mistaken, then the accessories ( earrings, necklace and bracelet) are all from bellast – an online shop that I used to work as blogger before and yes! I just got them for free.. 🙂