The UK is a hotbed of cultural activity during the summer of 2015, and beyond. The most famous music festival in the world, Glastonbury, takes place in June, the British Grand Prix is in July, and the largest arts festival in the world, The Edinburgh Festival, is in August. Fit in an art show or exhibition around these, and you will be experiencing a taste of some of the UK's very finest cultural events of the year.
Music Events
The largest music and performing arts festival, probably in the world, takes place in Glastonbury, Somerset in June 2015. Music fans can head to Hyde Park in London in June 2015 to see music legends The Who and Blur, and also in June, is the Isle of Wight Festival, headlining Fleetwood Mac, The Black Keys and The Prodigy. In July, T in the Park takes place in Strathallan Castle, Perthshire, featuring Kasabian and Sam Smith, amongst others. The V Festival in Chelmsford, Weston-under-Lizard takes place in August, as does the Reading and Leeds popular music festival. If Metal is your thing, the Download Festival, headlining Slipknot, Muse, Kiss, Marilyn Manson and Enter Shikari, takes place in Derby in June. Bestival, in the Isle of Wight, takes place a little later in the year in September. If you prefer house, dance, and drum and bass, Creamfield in Cheshire take place in August. Check out each festival or event online to see if camping is available, as this is the best way to experience the live bands late into the night without having to worry about travel and accommodation.
Grand Prix
Madness are set to perform at the Silverstone Circuit on Thursday 2 July as part of their live open air tour, the night before the start of the Grand Prix, one of the essential events of the racing calendar. Taking place at Silverstone, one of the finest tracks in world motorsport, on third to fifth July, fans can see the Formula One drivers battle it out on the ''insanely fast'' track over a total race distance of over 306 kilometres. At Silverstone, you can experience a great weekend-long party, camping with quality facilities in nearby picturesque fields, an on-site pub selling real ale, a Champagne Bar, retail outlets, food stalls, live entertainment, family activities, fun fair rides, and much more. For more information see http://www.fia.com/profile/presidency/max-mosley
Art Shows
The UK, and London in particular, is one of the best places to go in the world for art. At the Tate Britain in 2015, you can see Barbara Hepworth's sculptures, and later in 2015, 200 works collated on the theme of Pop Art. More than 50 of Goya's portraits are on display at the National Gallery from 7 October 2015. If you like modern or contemporary art, the 28th edition of the London Art Fair takes place early in 2016 showcasing modern British and contemporary art in the Business Design Centre in London. Between 8 June and 16 August, the Summer Exhibition at the Royal Academy of Arts in London offers a snapshot of contemporary art, with over 1,200 works.
Comedy and Theatre
The Edinburgh Festival in August 2015 showcases the latest cultural talent in comedy and theatre; it is the largest arts festival in the world. The world famous Edinburgh Tattoo is a traditional display of military might set in the surroundings of Edinburgh Castle. You can see the Massed bands of Her Majesty's Royal Marines and acts from four continents, as well as the headline act, Switzerland's Top Secret Drum Corps.
Whether you are interested in sports, the arts, theatre, or music, the possibilities for 2015 are too many to count. You won't have to travel far to experience the UKs top cultural days out in 2015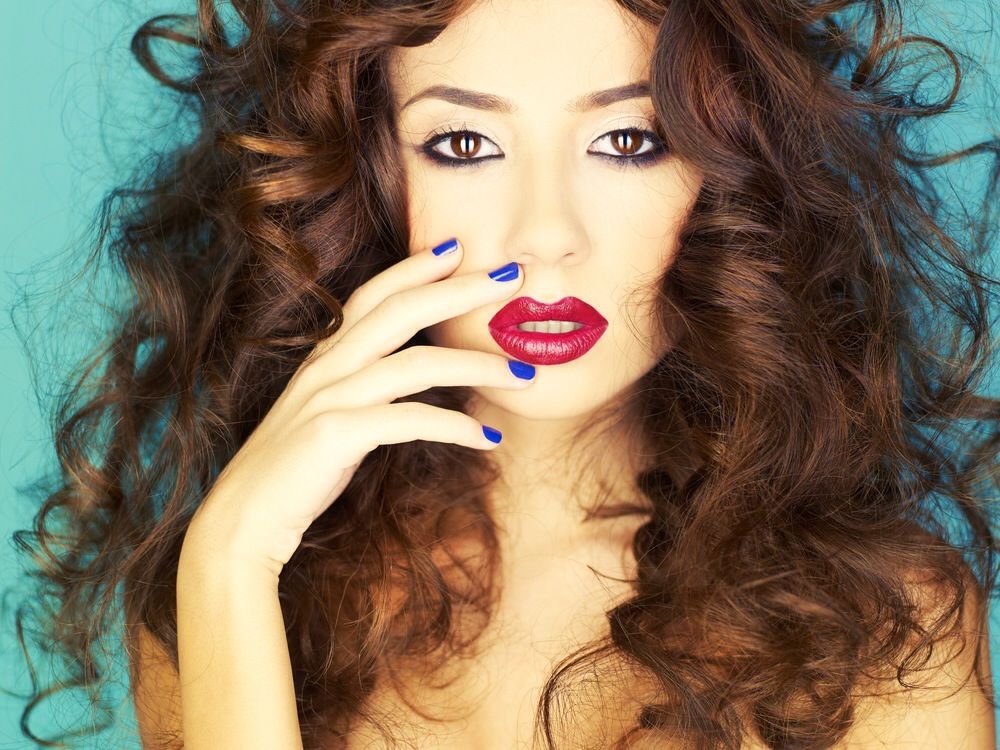 Many women work hard to perfect their makeup routine in order to get the final results they want. It can take years of practice to learn all the tricks, or you can use some of our cheats to get there faster. Take a look at these makeup methods that can help you up your game.
Be Strategic
When it comes to applying makeup, you want to accentuate the positive and minimize the rest. This can be achieved with the strategic uses of shading and highlighting to provide the look of contouring just where you want it. Here are some great places to use this approach:
Applying blush: Depending on the shape of your face, you want to place your blush in the optimal position.
Under-eye bags: Rather than using an overall concealer, put highlighter in the crease and a darker color on the puffy section.
Eyeshadow lighting: Use a highlighter such as Temptu Highlighter under the arch of the eyebrow, around the corner of the eye and in the center of the lid for the optimal shadow effect.
Shadow contouring: Adjust your eyeshadow application depending on the shape and setting of your eyes.
Lip liner: For fuller-looking lips, line them just outside your natural lip line.
Eye lift: Use your white liner to sweep a curve just above the arch in your brows. Then, blend the white in using your finger. Voila! Instant eyelift.
Makeup Hacks
Cosmetics are expensive, so you want to get every last drop out of the tube, pot or stick you have. Here are some ways to extend the life of popular makeup items:
Dry mascara: Put a couple drops of Visine in the tube when it starts to look dry. Mix it using the brush inside.
Old wands: Wash and keep your old mascara wands and use them for brow brushes.
Household Tools
It may seem strange to have items such as tape and spoons in your makeup bag, but there really is a method to the madness. Here are some basic household items that can help simplify the makeup application process:
Plastic spoon: Use it under your eye to protect your face from smudges when applying mascara to your lower lashes.
Clear tape: Use it as a stencil near your eye to dictate how far your shadow goes and provide a nice straight edge for your cat-eye liner.
Toothbrush: Use a soft-bristled brush to exfoliate your lips before applying lipstick.
Other Tricks
Here are a few general tips for achieve the makeup look you want:
White eyeliner on your waterline instead of dark makes your eyes look bigger
For vibrant eye shadow colors, apply a base of white eyeliner to the whole lid first
When applying mascara, move the brush side to side as you sweep upward from the base of the lashes
Heat your lash curler with the hair dryer for a few seconds before curling your lashes
After applying lipstick, place a tissue over your lips and brush it with powder. This helps set the color and provides a matte look. You can also place a bit of shimmery, light-colored eyeshadow to the center of the bottom lip to create dimensions.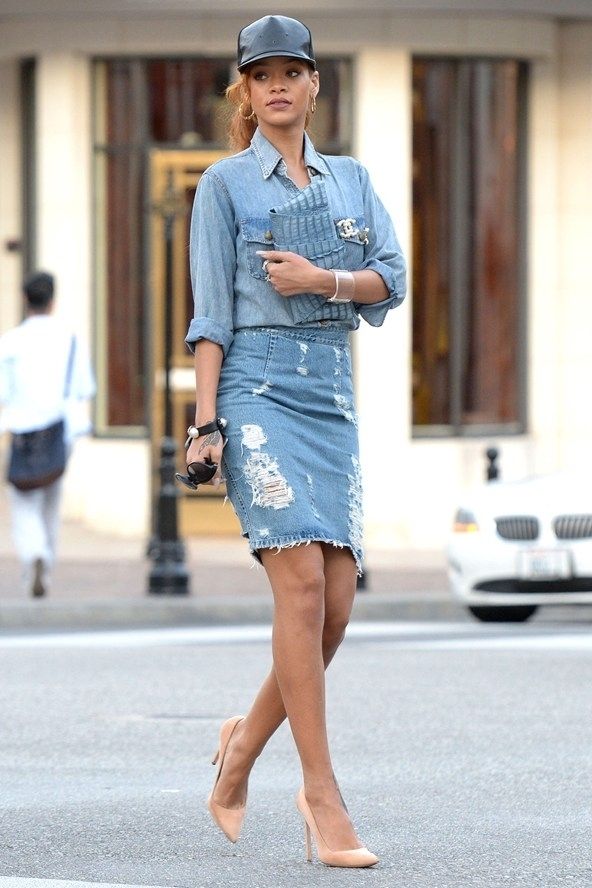 Might you'll still the summer sun shine there where did you resides but for me here where I was right now. I think, summer season is starting to fade off and am about to welcome the rainy season though it's still hot but the weather is not that certain where in fact we've got this bipolar weather which unusual for me. But anyway, as the season changing we should change as well – I mean on the way we dress up not the total attitude though. Because in this way we can easily adapt the weather and we can get rid off the possible illness we get along as for the new weather comes. But of course we'd still be have to be fashionable on it.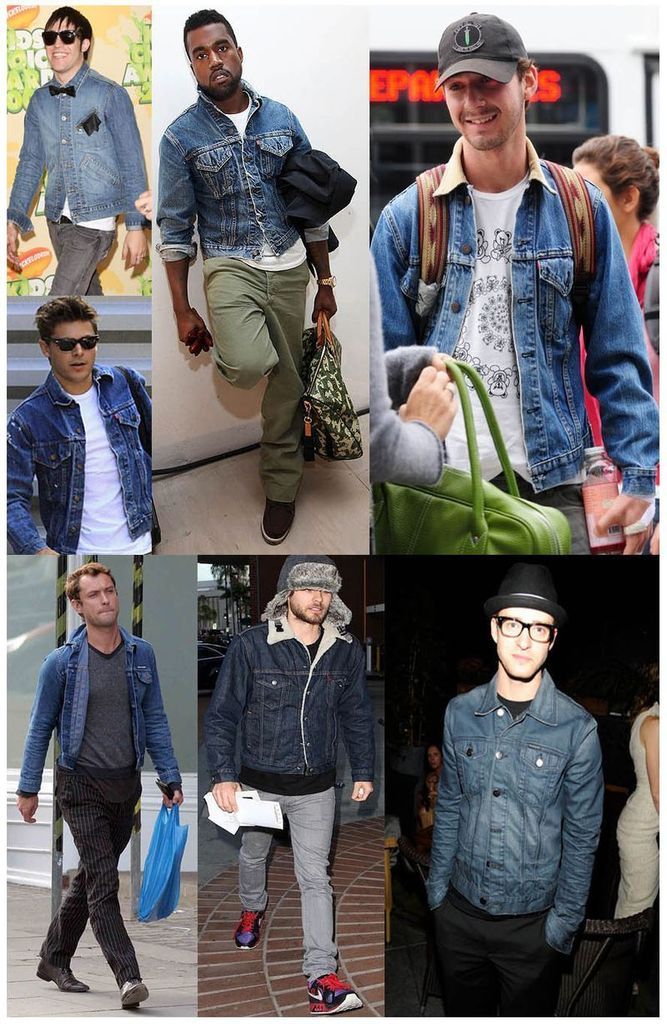 A lot of you might asked on what are these pieces we should consider right after the summer. Though each country has different type of seasons as after the summer but I think the most safest to wear was this denim from zaful. Because denim are always in trend and they can give you this classy appeals as you wears them, look on those artists, both male and female, as the season had changed they'd also started off wearing some denim kind of pieces for them to get still in trend and at the same time to get along to the weather, as well..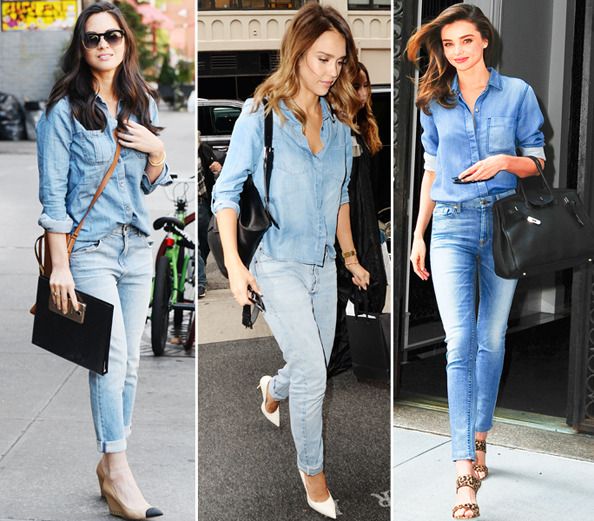 As I've heard, the new fashion style today was this "denim on denim style" where you can pair off your denim top to your denim pants or shorts. Hence, if you wanted yourself to be hip as your favourite artist, go shop today at Zaful shop for some denim love.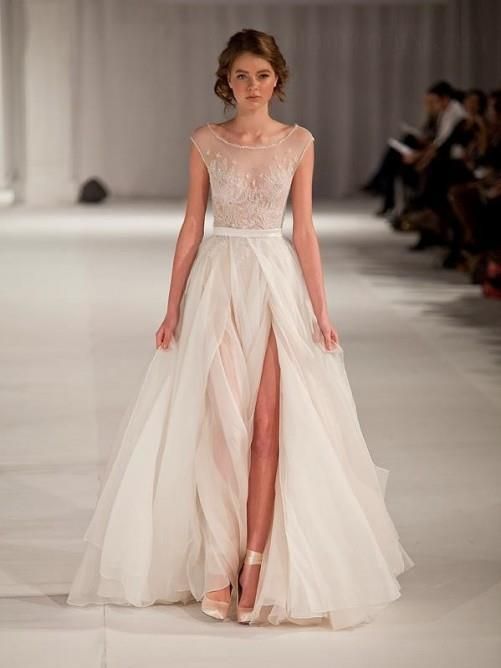 Ladies are used to liked any thing that are beautiful and lovely. Because ladies are made to appreciates things that surrounds them that's why most of their things are these chic ones that can makes them too beautified. I mean, when it comes to their styling and to the way they dress up they used to it that they could have the most lovely, as possible, finds to wear off, especially on dresses..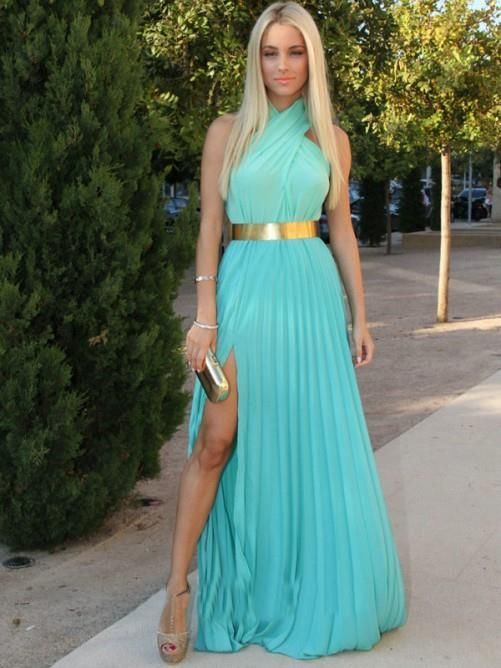 Girls are fond of wearing some cheap evening from ihomecoming and Ihomecoming affordable evening dresses than to the other type of dresses because these dresses were reasonable thus everyone's likes it – majority actually of the ladies these days loves it hence you should check it over too and might you get crazed on these too. Ihomecoming dresses were the cheapest as I states and yet their dresses were indeed quality and in high-class like what these high-end brands are used to produced. Other good thing was, you can request an custom made for your cheap evening dresses though it gone to discounted price unlike to others that you couldn't able to request an alter of the dress as you gets it into discounted prices. I think, that what the edge of Ihomecoming among the other leading dresses shops today online.
You can also check over their bunch of dresses from casual to formal wears from this link: http://www.ihomecoming.com/elegant-c104258/ and I assure that you could have your handpick dress in a minute because all of their dresses were these in trend and each designs they'd have are really into fashion these days..
The fashion industry is growing all over the world. As economic conditions have improved in many emerging economies, there is more disposable income that is being put towards fashion trends. This growth is expected to continue in the future. Now is a great time to combine a love of fashion with smart investment strategies.
Luxury goods in demand
Some fashion houses have backlogs of several years for their items. There has been a sharp increase in the demand for luxury handbags, shoes, and other clothing. Exclusivity helps drive demand. Designers such as Hermès have seen a sharp rise in interest from customers all over the world. Luxury manufacturers have seen stocks rise a lot over the last five years. Those that invested back then have enjoyed a great return that will continue to bring them income for years to come.
Start-ups can be a great investment
One way to be a trendsetter is to invest in a start-up company. You might just be investing in the next Calvin Klein or Gucci. There are many gifted people out there who need capital to make their enterprise commercially viable and to nurture their talent. A small investment can yield big returns for those that know how to pick up on the next big trend. Just look at the example of the popular socially conscious brand Zady and you will see how start-ups can make you money. Holding companies, such as the M1 Group, are great for start-ups because they give them access to capital from a variety of investors. M1 Group is invested in the fashion industry and the related industry of commercial real estate. You can connect with Najib Mikati on M1 Group's LinkedIn profile.
Socially conscious designers
Since the advent of the internet, many consumers are becoming more educated as to how their clothing is designed and manufactured. This has led some designers towards more socially conscious trends. This means organic fibres and assurances that workers are being paid fairly to produce the clothing. Environmental awareness is now a big part of the lives of many people.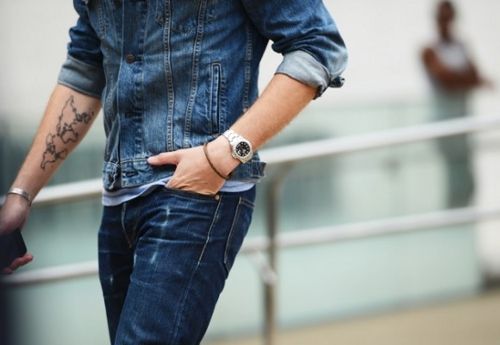 Increase in men's fashion
There has been a significant increase in the demand for fashionable men's clothing throughout the world. There are many reasons for this. One is that men are employed in more sectors that allow them to dress well whereas in the past more were required to wear uniforms or clothes more suitable for manual labour occupations such as construction. There is also less stigma attached to men expressing themselves through fashion.
International influence
In the future, trends will have a more international influence. This might mean that bohemian prints are popular in the US or that African trendsetters are wearing Japanese-inspired clothing. This means that trends could come and go more quickly, so it is more important than ever that clothing companies stay on top of trends all over the world. International style can provide great inspiration for a unique design that melds two or more styles or trends.
If you consider yourself a dedicated follower of fashion, there are a number of fabulous fashion events that you can attend, taking place in destinations all around the world. One hugely popular option is the thrilling World MasterCard Fashion Week, which is held in Toronto twice yearly in March and October.
With the next World MasterCard Fashion Week event just a few months away, you may want to start making plans to head to Toronto and enjoy the excitement of the show. This is an event that is attended by many fashion followers as well as designers, photographers, and media companies. Combining both culture and fashion, it is a show that is ideal for those who want to learn more about the up and coming fashion trends in Canada and around the world. It is also the ideal place to soak up some culture as well as the outstanding outfits that grace the catwalk.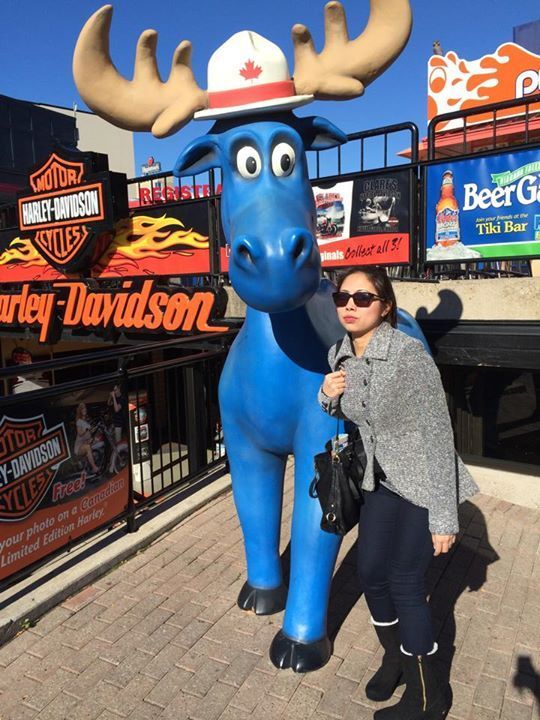 Enjoy exploring the area
Of course, heading to Toronto for this fabulous fashion event also gives you the opportunity to explore the delights of the area as well as other parts of Canada. You can enjoy exploring the diverse culture as well as the stunning scenery that you will find in areas such as Toronto, Ontario and Calgary. You can visit places such as the stunning Niagara Falls in Ontario and even take a stroll into New York state from there. Pay a visit to the iconic CN Tower or enjoy one of the range of other events that take place in the area during March and October.
From world class dining and vibrant nightlife through to great shopping and exciting excursions, you will find something for everyone to look forward to in Toronto. In addition to a buzzing nightlife you can also enjoy entertainment such as casinos, where you can try your luck on the tables or slots. Of course, if you're busy enjoying the fashion events and don't have time to enjoy a trip to the casino you can simply head online to sites such as cad.SpinPalace.com, where you can play your favourite games online from the comfort of your hotel.
Some of the other great attractions you can look forward to exploring when you head to Toronto for this fashion extravaganza include:
There are many other attractions and sights to enjoy, enabling you to combine your trip to World MasterCard Fashion Week with the chance to enjoy history, culture, stunning sights and fun entertainment.