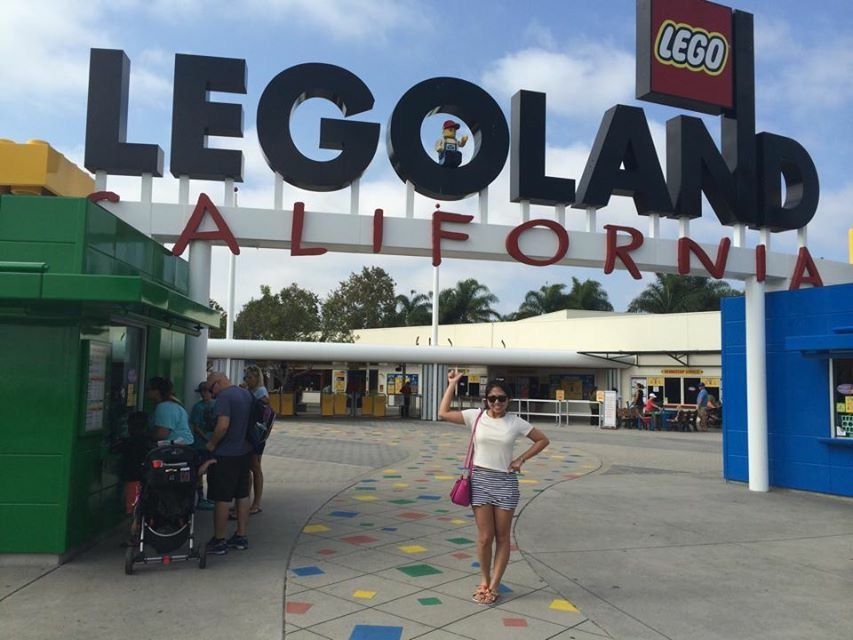 Like a lot of women, I like dressing up and accessorizing. I cannot really say that I am fashion forward or the type who will create a trend, but what I am sure about is that I have my own style. Of course confidence is the key to pulling off even the simplest attire and making it look stylish. Overly flashy, flamboyant, and sexy clothes are not really my cup of tea. I like my clothes to be feminine without being trashy, comfortable, fashionable, top-notch quality, and affordable. Because I love fashion so much, I shop quite often. I am particularly fond of online shopping and have bought items from many online stores. Zalora is one of my favorites and I have been purchasing clothes, accessories, shoes, bags, and beauty products from them for quite some time now.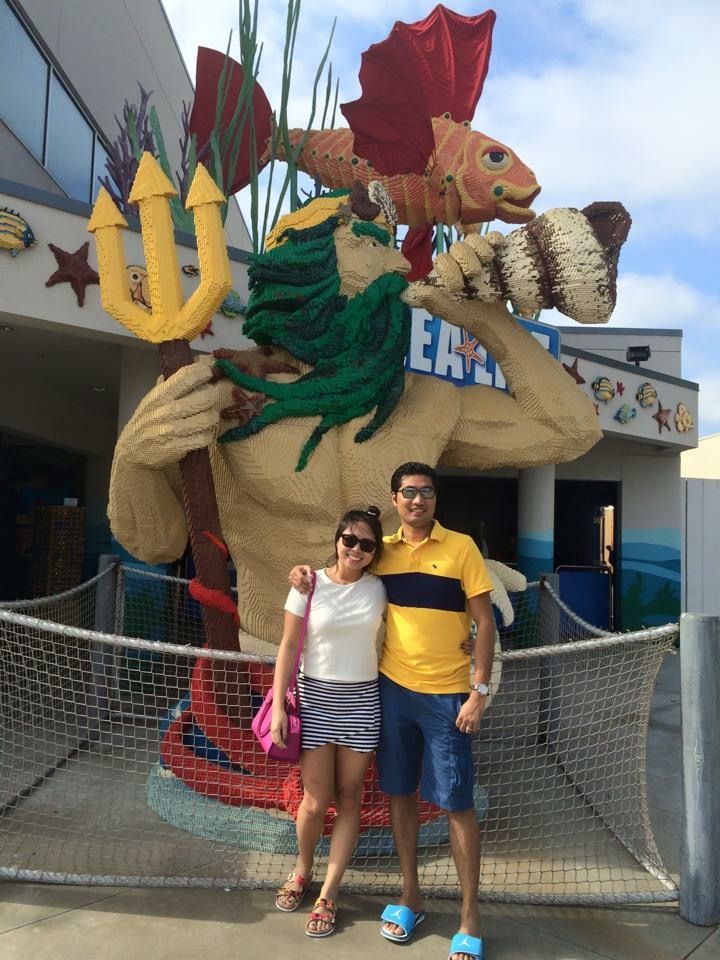 Rocking my stripes mini skirt at Legoland California USA
With my long time best friend, Lhyn. Posting with Poseidon. 🙂
 I recently bought this beautiful and versatile striped miniskirt from their Zalora Basics brand for a date at an amusement park with my special someone. It is stretchable and has an overlapping layer on the front and an elasticised waistband so I do not have to worry about not being able to get into the skirt. I like that it is comfy and I can pair it with any top and shoes. Since I knew that I would be walking a lot, I paired it with floral sandals. As with the top, I opted for a simple, white hanging shirt.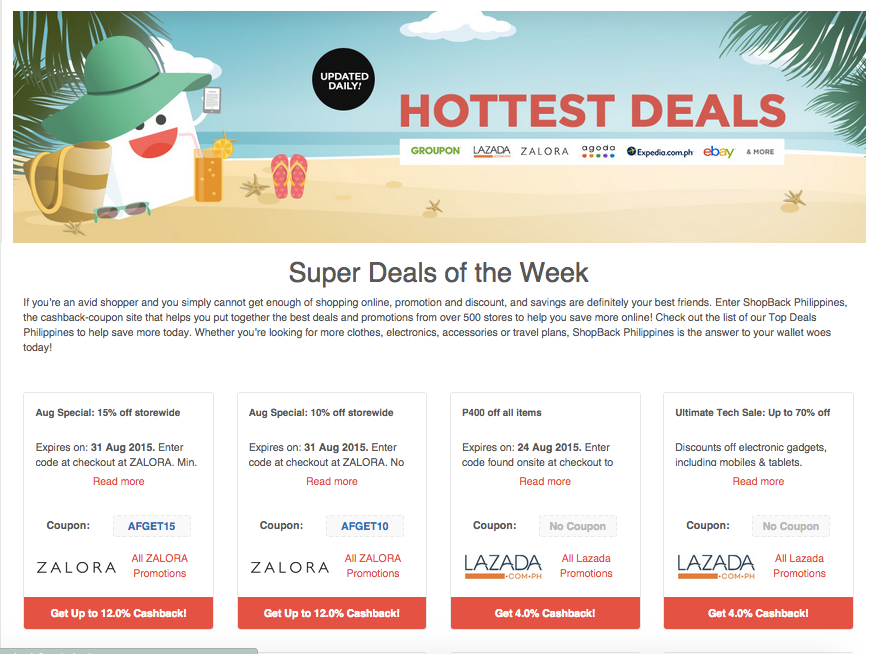 I mentioned a while ago that I shop a lot. If you are not careful, this can really put a dent on your finances. I sometimes even go over the limit of my budget. Good thing there is a site called ShopBack that source the best deals and discounts for you on fashion, lifestyle, travel, and many more. They then give you cashback on top of existing voucher codes and discounts when you shop online through their site. They reward shoppers with up to 30% cashback!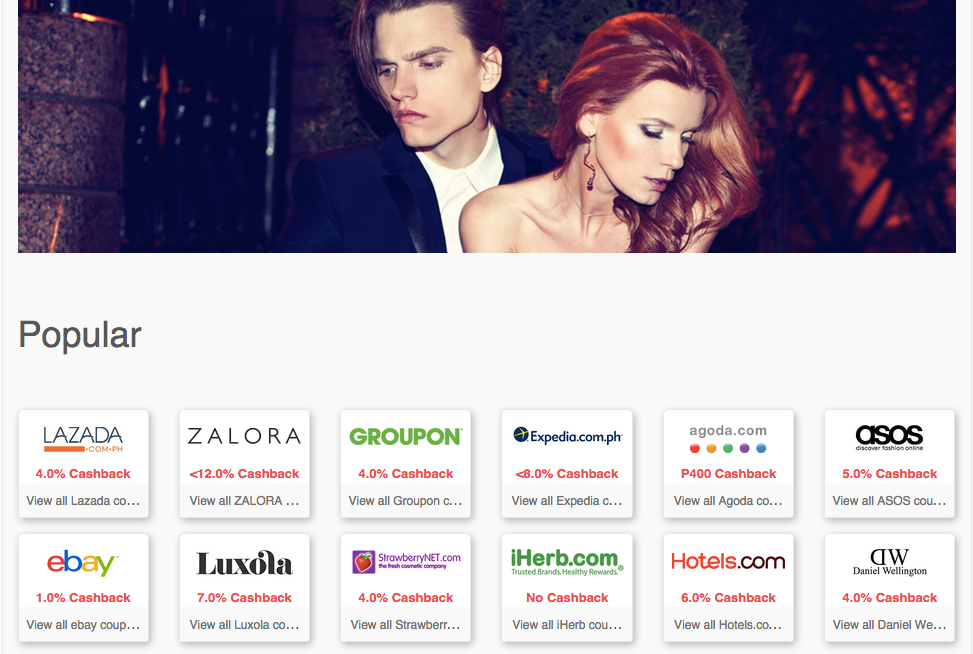 I actually bought my striped skirt through ShopBack. Using it is so easy. First, click the store you want to shop in or the voucher you want to use (I got 5% cashback for Zalora!). Secondly, you will be redirected to the store you chose. When you are already there, shop as usual and make your purchase on the merchant's site. You will then receive your cashback within 1 – 2 days which will be reflected on your ShopBack account. If you want to purchase another item, just repeat the whole process. It really helps me save a lot of money since I shop at these sites anyway. You can take a look at some of their best deals here and see if any catches your fancy!
Gone are the days when it was so difficult to shop for gifts for a man. The emergence of online shopping has made this once tedious task easier. There're so many online stores to shop in that's why there's no shortage of choices. Most men don't really care what you give them, what's important is that you remembered their special day. But this shouldn't stop us from buying them the best gift ever.
Lazada Philippines
has some of the most wonderful gifts for our beloved men. The Philips Electric Shaver PQ190 will certainly make our boyfriends/husbands more handsome. This cordless rechargeable electric shaver with micro USB interface combines the close cut shaving system with unique Reflex Action technology. It also has self-sharpening blades. Another nice and useful gift for a guy is the Fancyqube Hot Selling Korean Style Multifunctional Casual Outdoor Men's Sports Canvas Bag. This sports bag is available in 5 colors and has a zipper closure. Your man can use this anywhere, whether at work or at play.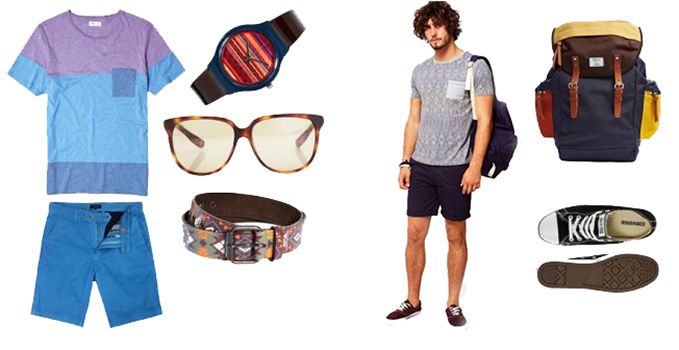 A great gift that's ideal not just around the house but also for leisure activities is the 11-in-1 Multi Survival Swiss Knife. It's specially useful during outdoor activities like camping, mountain climbing, hiking, and fishing. This multifunctional pocket knife also gives you much help during those emergency situations when you need an assortment of tools. It includes a large blade, a regular and Philips screwdriver, bottle opener, wood saw, muse diamond dial, fish scaler with hook disgorger, nail file, scissors, cork screw, leather punch and cleaner.
For more great gifts for your boyfriend/husband, visit Lazada and
view list
of their men's items.