When people decide to get married, many happy couples want to have a traditional wedding. This is where they get married in a church, and the bride has a flowing (and expensive) wedding dress. They'll also wish to invite hundreds of friends and family members to share in their happy day.
And then there are the "trimmings". I'm talking about things like the reception party, professional photography and more. As you can imagine, a traditional wedding is often quite complicated and costly.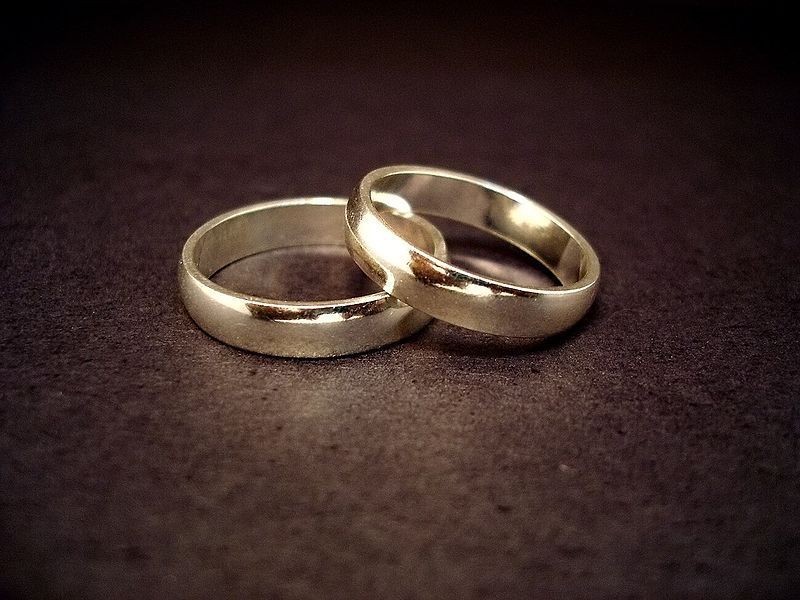 Of course, more people are opting for non-traditional weddings. Let's face it; the special day should be about the happy couple, not what everyone else expects them to do! If you want to stick your middle finger up at tradition, how should you get married? Check out these tried and tested methods for an alternative wedding experience:
Get married in an open space
A recreational ground might be a nice place to have a picnic or walk the dog. But, could it be your perfect wedding venue? Getting married outdoors has become an alternative to church weddings! Let's face it; the cost is low (and sometimes free) plus everyone can enjoy basking in the noonday sun!
Of course, you will need to get prior permission from the landowner before using the space. Still, if you don't want a traditional church wedding, this could be the way forward!
Don't go formal
One of the things people hate about weddings is having to wear a suit or dress for the occasion. Wouldn't it be great if you could go in your casual wear? Well, believe it or not, many happy couples don't enforce strict dress codes on their guests. They even dress down for the occasion too!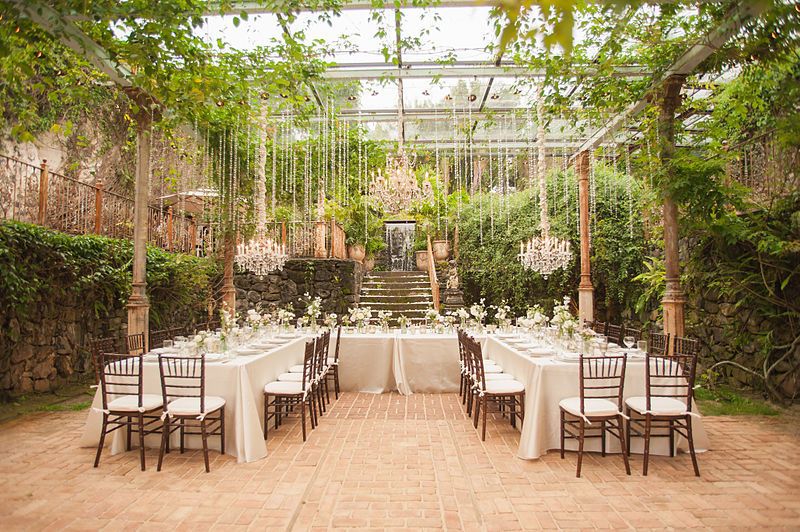 For example, people getting married on a beach might do so wearing shorts and T-shirts!
Opt for some silicone bands
Wedding rings can often cost thousands. Sometimes people get themselves into a lot of debt just to have a gold and diamond wedding ring.
One interesting trend is that more people are instead opting for silicone rings. Not only are they super cheap, but they're also quite stylish too! After all; you don't need an expensive ring to tell someone that you want to be with them forever.
Ask people for donations instead of presents
You'll no doubt want to go somewhere nice and exotic for your honeymoon. But, you might not be able to afford somewhere like the Caribbean. In a traditional wedding, people will often buy the happy couple gifts of some sort. Like a new toaster or something.
As you're not having a traditional wedding, why not just ask people to donate to your honeymoon fund? It's a legitimate request, and it means you won't have to spend two weeks at home after you get married!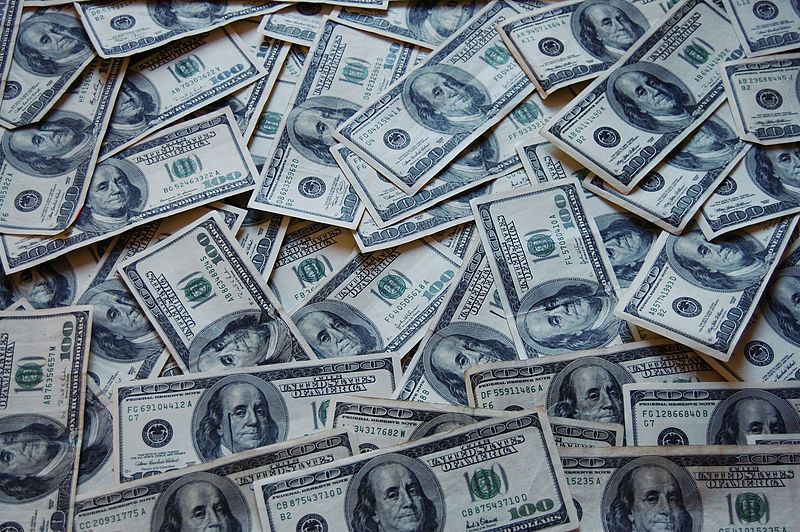 Dispense with the fancy invitations
Everyone has a smartphone and email these days. Why do you need to spend money on traditional wedding invitations? Just create an email list and send a message to everyone asking if they'll come to your wedding!
The perfect wedding day is something that all women spend their entire lives dreaming about. You've probably had ideas swirling around your end since childhood. Once the proposal has been made, though, most brides will be hit with an overwhelming sense of pressure.
It's true that there is a huge amount of importance on getting it right. However, this is supposed to be one of the happiest days of your life. If I was getting hitched this year, these are the four items that would be top of my agenda. Make them yours, and you'll be just fine.
The Outfit
This is your big day, and you deserve to look and feel your best. For this reason, the wedding dress is one of the most important outfits that you'll ever wear. As such, it's imperative that you find the perfect dress that makes you feel like the princess you deserve to be on this day.
Meanwhile, you'll want to ensure that your bridesmaids dazzle too. Finding elegant dresses can be difficult. But if you know what to look for, then you shouldn't have too many issues. Getting this aspect right will put many of your fears to bed. Moreover, it ensures you'll make the grand entrance that you've been dreaming about for years.
The Venue
There is a long list of elements that contribute to the big day. However, without the perfect backdrop, many of those other factors will feel underwhelming. In truth, choosing the right venue is crucial.
The quality of your venue will influence almost every other aspect. Many couples find that hiring a professional planner to find the perfect wedding venue helps. After all, the right location opens up an endless of possibilities.
Aside from appearances, you need to consider the geographical location too. Finding a venue that's accessible for guests is crucial.
The Photographers
You'll spend months planning the big day. But when it arrives, it'll fly by. Therefore, you need to be sure that those magical moments are captured for a lifetime. Choosing a suitable photographer is vital, especially as those images will take pride in your home.
Meanwhile, expert wedding videographers can capture those moments on film. A DVD of your big day is the ultimate way to reminisce about the most perfect day in your life. Furthermore, it serves as a nice present for distant family members that couldn't make the event.
Another top trick is to give disposable cameras to your guests ahead of the evening meal. This will give you an account of their day too.
The Seating Plans
They say a wedding isn't complete until there has been a fight. If you're planning yours in 2016, avoiding those confrontations should be a key item on your agenda. And this starts with arranging your seating plans accordingly.
There's a strong chance that either you or the groom comes from a broken home. This can cause friction. But as long as you plan ahead, you can prevent it being a major problem. In turn, this will allow you to enjoy the big day as intended. Perfect.
With this Red Chiffon DRESS, look elegant and glamourous for special occasions like the prom, a cocktail party, or even come to a wedding as a bridesmaid. I really love how the bottom drapes and flows outward, a-line style, like a bell which definitely makes the legs look longer. With the bow tied to the waist, really accentuate those lovely curves even more, especially with how the dress already fits like a glove to the body. ItÕs very fitting for girls who love the drama of showing beautiful legs and shoulders but still look formal and appropriate for any event.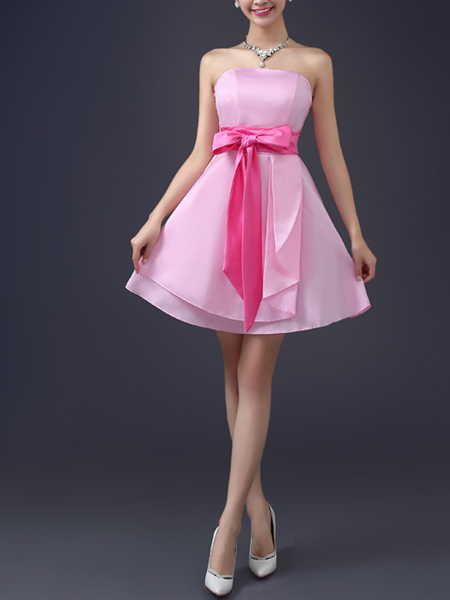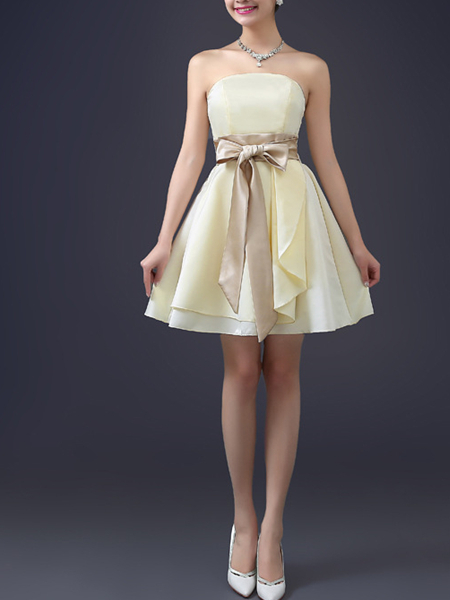 Just like us women, itÕs uniquely available in different colors to further accommodate the them of any occasion weÕre attending to or even just our personal preference. It can easily be styled with chunky wedges or some high pointed heels then matched with a pair of sparkly drop earrings and a sturdy clutch. ItÕs available not only in Red but also in the colors Pink and Champagne with One Size that fits all. ItÕs fabric is made of chiffon which naturally gives the dress itÕs unique flare and also makes it very lightweight and comfortable too.
Speaking of lightweight, I also commend how the price fits just right in the budget! ItÕs currently on sale for PHP 730 (88% Off) which originally was PHP 6232. Very lightweight, I must say, especially with the PHP 5502 savings I get! Subscribe to the website to get even more discounts and receive tons of free coupon codes!
With shipping done through Express Shipping and payment made through PayPal, I do not only get the guarantee of a safe transaction but also gain fast shipping with item/s being delivered in just a matter of 3-5 days!
For more fashion options and hot trends to try, click on this LINK! What are you waiting for?
BUY NOW; STAY FASHIONABLE; AND SAVE MORE!
For those of you ladies out there who want to look like a beautiful goddess yet still refuse to spend fortunes for it, this GOWN is definitely perfect for you! I especially love the subtle details of sequins on this simple but very beautiful White colored gown. This gown is strapless which is fitting for women who want to flaunt their beautiful shoulders. I am pretty confident that this dress can take great heights when worn properly and paired suitably. Pair it with an attractive necklace and a pair of high heels and youÕre already good to go.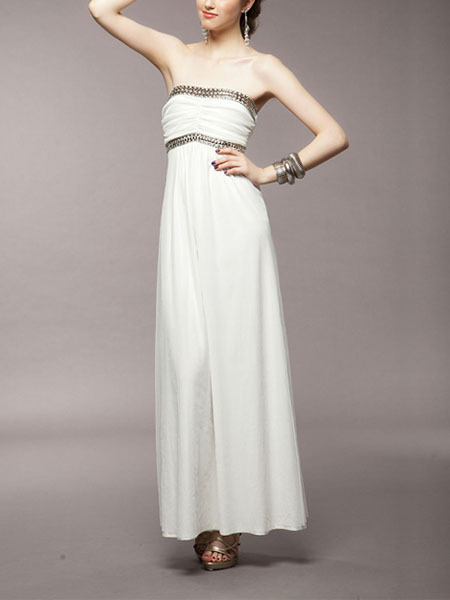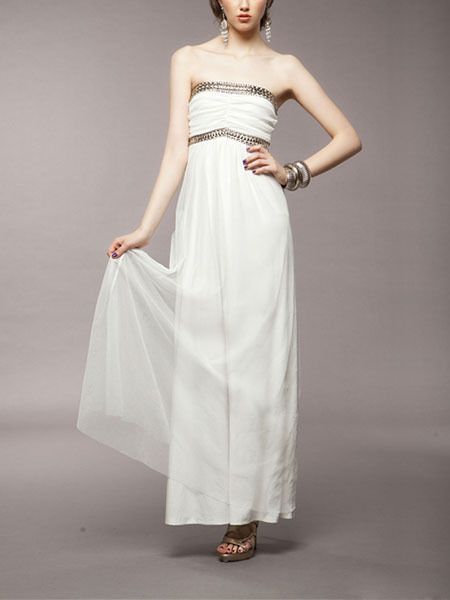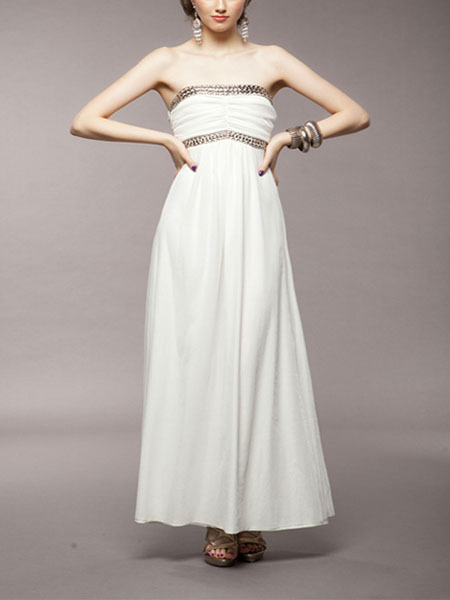 I like how this dress is made of chiffon which makes it very comfy, perfect for occasions when you want to look beautiful without compromising the freedom of being able to move freely. This dress can be worn on cocktail white-out parties to exude glamour and sophistication. It is currently available in the sizes S M L.
Avoid spending too much especially with how this dress is currently priced at. Pay only PHP 980 (80% Off)!! This dress was originally PHP 4937 and get a huge amount of savings of PHP 3958. I think this is a pretty good deal considering how lovely the dress looks. Even bigger discounts await to those who are subscribed to the website because free coupon codes are given to the subscriber!
ItÕs also pretty simple to order this dress online! Payments can be made online through PayPal which is guaranteed to be 100% safe! Deliveries are made through Express Shipping which assures you that the item can be delivered in just a matter of 3-5 days!
More wardrobe options are available! Discover more styles and hot designs just by clicking on this LINK to direct you to the website.
GET HOLD OF YOUR PERFECT DRESS NOW!