There is no doubt that your wedding will be the most incredible experience of your life. It's the one you want to remember in vivid detail. You want to know that the wedding day was the day you were most beautiful. Remembering just how happy you both were in those few short hours is something you will cherish forever. Of course, it's important to have a record of the day too. That's why you need an outstanding wedding photographer.
When you first meet with your wedding photographer, you will probably want to see his portfolio. This will be a collection of his best work, and it will give you an idea of his style and the shots he will take for you. One or two may really stand out for you. Have a closer look at what else is in the picture. What's the backdrop like? Are there any props? Was it taken indoors or outdoors?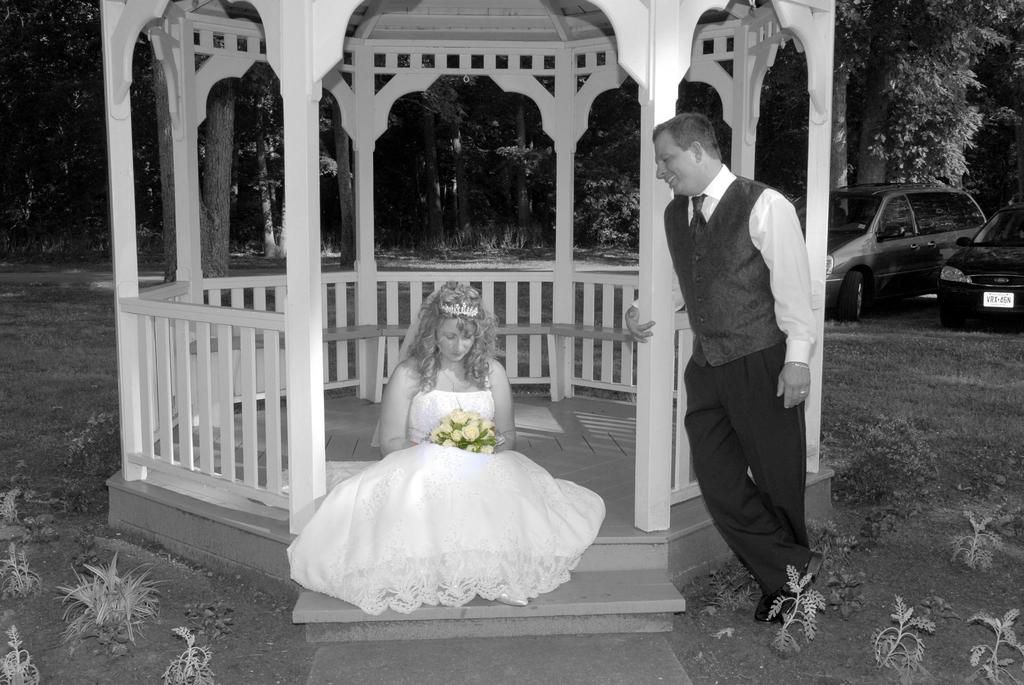 The wedding venue you have selected is likely to be used as the backdrop for your photographs. However, there is nothing stopping you both having some studio shots taken under more controlled conditions too. This can be ideal if you want carefully crafted portraits, especially with children. Kids can become bored and difficult to direct during weddings.
When you book your photographer talk with him about the decor for your venue. This will help him develop some creative ideas for capturing beautiful shots of you and your wedding party. Bouquets of flowers offer shape and structure to a photograph. Sparklers offer a play on light that can look stunning. You can browse Wedding Sparklers Direct online to see some examples of how they work in wedding photography.
You may have a list of shots that you want to be covered on the day. Some photographers simply don't work that way. They specialise in taking pictures of the moment rather than staged shots at a wedding. When you book your photographer, it's important you know what to expect. When will you receive your pictures? How many will you get? How are they presented?
Some photographers offer you between eight and a dozen photos. They are presented in a folder as part of their basic package. It is unusual for you to have any rights to the original photographic files. If you need extra prints, you have to return to your photographer and pay a premium. Having a friend take the photographs could overcome this. However, you may be risking the quality of the photography.
We're all looking for beautiful and creative photography that shows us as a happy couple. To achieve this, you should look to a professional. After all, you want your wedding pictures to illustrate the most important moment in your lives. Sometimes you have to trust your photographer. He will provide you with images you'll be proud to display for the rest of your life. They are the experts in light and shade. And they have the equipment and software to ensure your beautiful moment is as beautiful as it can possibly be. Enjoy your happy day.
Fish and chips, rainy days and Ant and Dec. There are loads of reasons to be a proud Brit! But what about when you fancy escaping for a little white? Whether you're looking for more sun, a different culture or some new foods, here are some suggestions for weekend breaks.
Normandy, France
The great thing about visiting France from the UK is that you can go by boat. Ferry, to be specific. Plus, there are direct ferries to take you straight to Normandy, leaving from both Poole and Portsmouth.
Normandy is a region known well for its beautiful coastline and beaches. Take a day trip to Mont-St-Michel; you'll be forgiven for thinking it's a magical castle as you approach.
Villas are ideal for weekend breaks, as they give privacy while still being in good locations. Choose one that is decorated in typical french style for an authentic experience. Villas also mean you can be self-catered, so all the local produce and food can be enjoyed in full. Stock up on fresh bread, cheeses and meats, and don't forget wine from a local vineyard.
Get there by… ferry
Treviso, Italy
On the outskirts of busy Venice, you'll find her quieter, calmer sister. Just as beautiful, Treviso is an Italian town often overlooked in favour of her sibling. This is partially a shame; she is not as widely adored and appreciated. However, this is part of her charm. The town is as yet not overrun by tourists and their selfie sticks. Instead, the town is peaceful, though with all the same culture and charisma. There is a grand square with restaurants dotted around the piazza. Plus there are weekly market stalls alongside mainstream shops. Water runs through the town too, but in wider rivers and streams that you'll usually find in Venice. That being said, there is less to do here, so if you go for a long weekend, you might want to consider two days in Treviso and one in Venice. The train is around 30 minutes and cheap as chips. You'll love Venice, for sure, but chances are, it will be Treviso who steals your heart. Flights take around two hours from London Stansted.
Get there by… plane.
Edinburgh, Scotland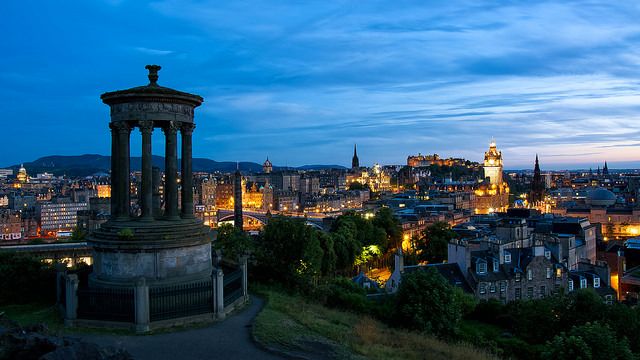 If the train is your preferred way to travel, Edinburgh is the weekend break destination for you. If you're travelling from London, you can be on and off the train in under 6 hours. This time is halved if you start your journey up North. If you go in August, you'll catch the incredible Edinburgh Festival. This is month-long arts festival that draws in the crowds and incredible acts in vast numbers. For a romantic break, head up Arthur's Seat for incredible views. Don't forget your walking shoes; it's a bit of a climb! Then head back down onto the bustling Princes Street for a date-night dinner. While the distance is do-able for a weekend break, the amount of things on offer won't be! You'll be planning your trip back before you know it.
Get there by… train.
If you've booked your wedding for this summer, the chances are you'll have choices; most  things organised already. Sure, you've probably got a few finishing touches, but you're probably just waiting for the nerves to kick in now! Getting married is meant to be the most wonderful times of your life, and the last thing you want to be worried about is the minor details on your big day. It's vital that you can relax and enjoy your nuptials, or you might find that it can put a spanner in the works. There's enough stress leading up to the big day as it is, the last thing you want to do is add to your worries!
Credit: Luca Sartoni
So what if you've not been so organised? So, you've got a venue booked, but not much else? Well, you're leaving it a little bit on the late side, that's for sure. But it's totally possible to organise a wedding in a short space of time!
If you haven't already, you need to get your invites out. Hopefully, you'll have sent out Save the Date cards when you booked your venue for this most important day. Wedding invitations are pretty important – if you've got no guests, it might not be the most lively of celebrations. Even if you're only asking a handful of people, be considerate and give them as much time as possible to make any arrangements necessary. They might have to book travel or accommodation, or book holiday time off work. As important as your wedding may be, people's diaries fill up quickly for the summer months, so you want to get in there first!
What about your catering? Have you organised all the food and drink for your big day? Most venues used for such occasions can provide food. If not, they can usually recommend decent caterers. If you're having a theme for your wedding, that might influence your menu. Make sure you have a chance to try all the dishes before your reception, especially if you haven't eaten there before. You don't want any nasty surprises at your wedding breakfast!
Now, what do you plan to have to entertain your guests? If you don't hurry, you might not have many choices. If all you want is a disco from your iPod, then that's great, but if not, you certainly are leaving it til the last minute here! Summer is peak season for most entertainers, and they often get booked up months, if not years in advance. Even for an average band, you might be looking for cancellations if you don't get on it soon!
Last but not least, let's talk about what you plan to do regarding your wedding photographs. It's you true that can produce pretty incredible images from a smartphone these days. But no matter how good your cousin is with her iPhone, she's no match for a proper wedding photographer. And the good ones tend to be in high demand. Try and get your snapper booked if you haven't already. These are some crucial moments. Make the best memories you can!
Are looking for the classy wedding dress that you can wear off for your own wedding? if so, I suggest you then to have look on this shop called Cocomelody where all the types of wedding dresses were houses. Actually, me and my sister who's had her dress made to this shop are pretty pleased with their finds as they're all in cheapest prices and yet the quality haven't compromised at all. We have one bridesmaid gown and at the same time this backless wedding dresses that my sister wore which we're all like to have as we got our turn to walks the aisle in the future.
That being said, you should take advantage with the shop sale event here which you need to apply this code W20 for you to avail the promo. This is truly amazing as they give out such kind of promo because as we all know that wedding dresses are usually expensive and it needs a lot of time just to make one of it, but in cocomelody.com they can made all the dresses in the timely fashion as they have a bunch of staff and sewers who can make all the dress made in a short period of time. You can choose your open back wedding dresses too as you prefers it and you can either have the classic one as you pleases to it more than on the backless type of wedding gowns.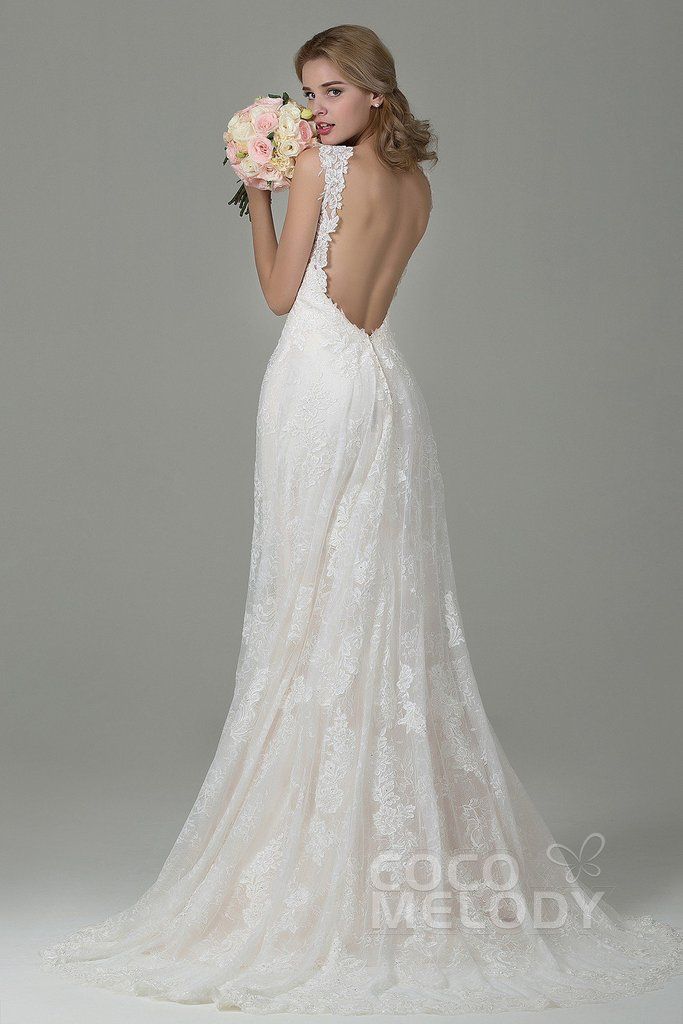 For more details and as you have planned to have an custom made wedding dresses. Please do check cocomelody.com and try to contact them through the contact page at their page for further details as they're more than attentive to attend all your needs in a very timely manner.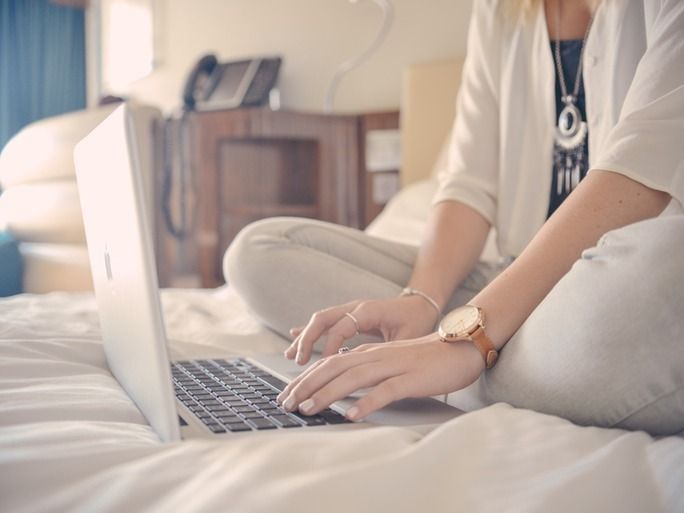 If there are benefits to watching porn, there are also disadvantages to watching them. Some women are hesitant to watch porn because of certain issues that bother them such as getting addicted to it or if it will provide people with unrealistic expectations about sex and relationships. Chances are you will not get addicted but if it starts to affect your life in a negative way, then you should stop. Keep in mind though that those who are struggling with something in their lives have higher chances of getting addicted this is because watching porn can be used as a coping method. But why not trying to have Asian Cam Models wherein a live sex were performed. I think, this is way better than watching scripted porn movies online..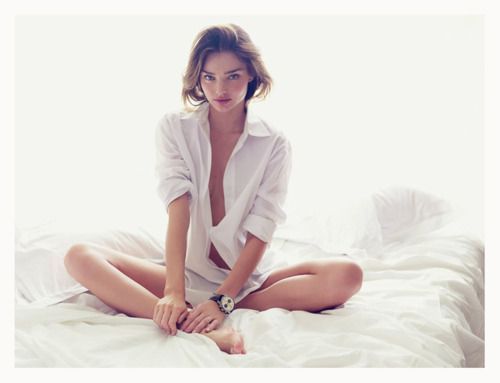 You might also be curious if porn is targeted towards men. The answer to this is yes since there are really more men who watch it than women. A lot of them like to see women with big breasts getting it on with both men and women. However, not a lot of women enjoy seeing big breasted, blonde ladies. Plus, some women do not like too long sex scenes. There are also many free websites that cater to lesbians which is cool but then more women are heterosexual. So the tendency is for women to browse websites and carefully find the right porn for their taste.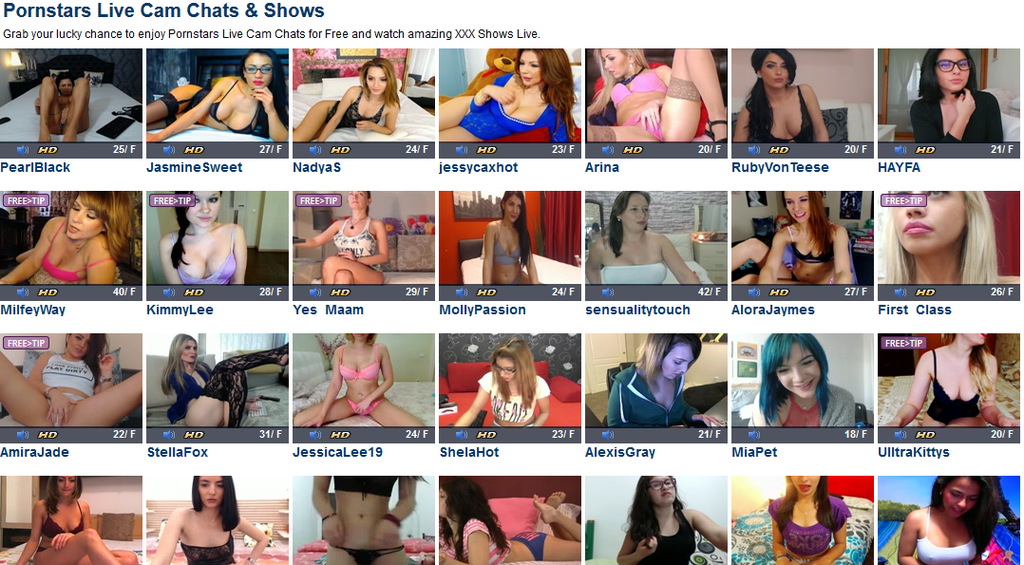 If you are looking for a free online sex site then check out Firecams. If you have a certain type of girl that you want to watch, you can choose from their different categories such as Age, Ethnicity, Specialty, Hair Color, Body Type, Kinks, Kinky Attributes, Orientation, and Gender. Asian Cam Models is the site category that you should choose if you prefer petite women with perfect body and face proportions. The sexiest women perform their free live webcam shows online. You can also join any sex chat rooms and interact with girls from Japan, Indonesia, China, Korea, and the Philippines. Most of them speak English so there is no language barrier.
Preparing for your wedding day takes a lot of time and effort. Wedding planning can consume a person until it's all they sleep, eat, and breathe! This isn't necessarily a bad thing; after all, you are preparing for one of the most important days of your life. This guide aims to make preparing for your wedding day a little easier. Of course it helps to do as much research as you possibly can as you plan to make sure you end up with a day you love and remember forever. Read through this guide to see if there's anything you can use:
Come Up with a Style or Theme
By sitting down and coming up with a simple style or theme before you start planning properly, you'll know which direction you want to go in when it comes to venue, decor, dress code, and everything else to do with your big day. You might want a traditional big day, something unique, or maybe something vintage. Whatever you go for, make sure it represents you and your partner's personality.
Write Out Your Guest List
Writing out your guest list is one of the important first steps too. This will determine the size of your wedding. How big your venue needs to be, how much help you need from a caterer, and things like that. By keeping your guest list small, you can keep the price under control. However, you might need to be vigilant when it comes to who to invite. After all, you might feel obliged to invite some people when in reality, you're not that close to them. To help, you shouldn't worry about what anybody things when you write out your invites. Do this with your partner so that you both have the people who mean the most to you at your wedding. If you have the budget, you can afford to invite work friends, partners, etc. If not, cutting people from the list is a necessary step.
Choose RSVPs and Invitations
Choosing your RSVPs and invitations is one of the fun parts. You get a chance to set the tone of your wedding with the people you're inviting. If all you have is the date and you want to make sure the people you're inviting can get it off, then make sure you send out RSVPs. You can send out the proper invitations with more information on later on, such as the dress code, venue, and other relevant information. Paper Themes wedding invitations have a lot of choice when it comes to picking a great style.
Hunt for the Perfect Venue
The venue will have a lot to do with the atmosphere on your big day, so make sure you take your time choosing the right place. You can use decorations to make it look how you want it to, but making sure it already has the 'feel' you want will take a lot of the stress out of it for you. Before falling in love with a venue, make sure that it's available on the date you want. Then you need to make sure it fits in with your budget.
Transport
How will you turn up to your wedding? Your wedding transport is a good way to surprise and wow your guests. You could turn up in a limo like lots of couples do, but you could even turn up on a barge or in a helicopter. Whatever suits your style!
Will You Rent or Buy Your Outfits?
Buying your outfits is expensive, and it could mean having a dress and a suit lying around that you'll never wear again. You could sell them on afterwards, but you'll probably tell yourself they are too sentimental to sell. If this seems pointless to you, then rent your outfits instead. It's cheaper and you won't need to worry about what to do with them afterwards.
Coming Up With Your Wedding Party
The wedding party includes your bridesmaids, the groomsmen, flower girls, paige boys, and anybody else who will have an important role to play in the wedding. Make sure you take your time so that you've chosen the people who mean the most to you!
Arranging the Ceremony
Arranging the ceremony can be fairly simple if you want to go for a traditional wedding. It'll be pretty much laid out for you, so all you have to do is choose whether or not you'll write your own vows. One thing I'll say is try to keep the actual ceremony quite short, as people will get bored. You can then get on to the most fun part of the wedding; celebrating!
The Dress
Everybody is going to be dying to see the dress on the big day, so take your time to find a dress that really compliments you. There's nothing in the rulebook that says you must have a white princess dress. You can go for a midi length red dress if that's more your style! Make sure you feel confident in it!
Beauty Treatments
Plan your beauty treatments beforehand so you don't need to worry about anything. A few beauty treatments you might want to book include:
Spray tan.
Manicure.
Pedicure.
Eyebrow wax.
Teeth whitening.
Hair treatments.
Facials and massages.
Waxing everywhere else.
You can do some of these treatments yourself if you feel confident, but it's advisable to practice beforehand so you can look your best. This is going to be one of the most amazing days of your life, so use it as an excuse to treat yourself!
Getting Clear on Gifts
Make sure you outline whether you want gifts or not on your invites. People would prefer to know. If you and your partner already live together, you probably won't need much. Ask politely for a donation to your honeymoon fund instead!
Keeping it Organised
You can keep your wedding organised using an official folder, or there are ways you can use apps to help you. Keeping everything organised will stop you from feeling too stressed out!
Have an amazing day!