What is the brand of your guitar? it is fender? if so, you might get interests with on this awesome fender guitar tuner that I've recently checked at guitar center shop , online shop, I think all of the guitarists even or just those who fond playing the musical instrument as hobby should have this either. Because the tuner can help you find the perfect pitch and sounding of the guitar hence you can produce such lovely sounds as you plays it. I hope most of the musicians out there can really relates on how awesome it was when you guitar is up tuned.
As important as it is for the bride to look good on her wedding day, it's just as important that the groom looks his best too. The majority of grooms opt to wear a smart suit on their big day as it brings some style and sophistication to the event. But some men find suit shopping challenging and often don't know where to start. This is one of your main tasks so you need to get it right. To give you a head start, here are some wedding attire tips you could do with knowing.
Find out your measurements
No matter what style of suit you are thinking of wearing on your wedding day,  knowing your measurements is essential. Getting measured before your start your search for the perfect suit will make it far easier to find one that fits correctly. Tailors such as Michael Andrews Bespoke and Knot Standard will take your measurements to ensure your bespoke suit fits like a glove. Whereas off the peg, designs will most likely come in set sizes. So if you can't get to a tailor, ask your partner or a friend to measure you with a tape measure. If you're unsure how to do this, there are online tutorials to help you do this more accurately. This will ensure the shoulders, trousers and sleeve feel comfortable and give you room to move around.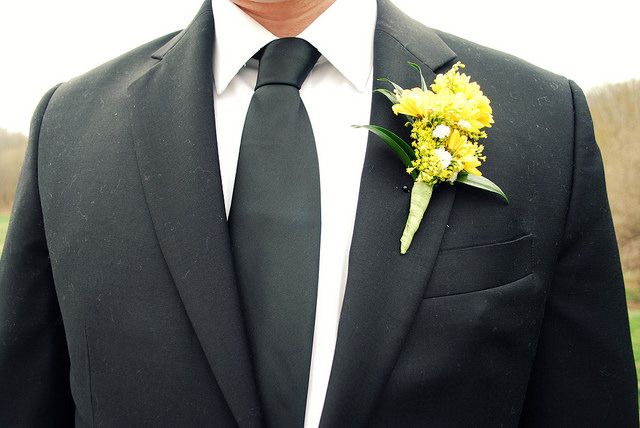 Choose the width of your lapel carefully
When selecting a suit jacket, always look at the size of the lapels. The width will determine what kind of style you want to portray. Narrow lapels are seen as very trendy and modern, whereas wide lapels are seen as traditional. A mid-width is often the most popular as it creates a timeless feel. If you choose to have a bespoke suit made, you can choose the size you wish to have. But with off the peg suits, your options made be limited and you may need to have them altered to get the size you prefer. The lapel size will also influence your tie choices. Your tie should ideally be the same width as your lapel to create an appealing finish.
Make sure the colour suits your skin tone
There are more colours to choose from than ever before when it comes to wedding suits. So you need to make sure the one you choose works with your skin tone. Otherwise, you could look washed out, which won't look good on your wedding photographs. You can't go wrong with traditional colours such as grey and navy. But don't be afraid to try less traditional options either such as burgundy and dark green. You may find these alternative colours suit you a lot better
These tips will not only apply to your wedding attire but can be used for future suit buying experiences too. Another tip to remember is to always unbutton your jacket before sitting down. Then button it back up when you stand. This is not only polite but will make you feel more comfortable and boost the longevity of your wedding suit.
Far too many couples get engaged and don't do anything to celebrate their news. If you've just agreed to marry your significant other, it's important to mark the occasion in some way. It doesn't have to be anything too big or over the top, just something small that helps to make getting engaged special for you and your partner.
To give you some ideas for marking your engagement in style, I thought I would put together this guide. Hopefully, one of these three ideas will appeal to you and be perfect for celebrating your engagement.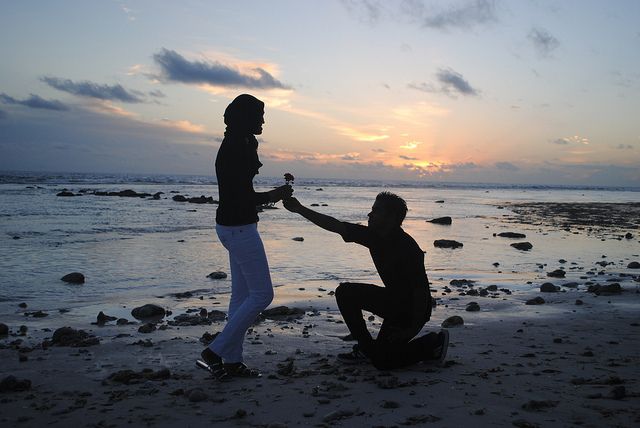 Go ring shopping
He may have already got you a ring, but today, a lot of men choose to wait until after proposing. If your husband-to-be has decided to wait, the ideal way to celebrate your news is by going ring shopping together. Before you hit the shops, it's a good idea to have a browse online for inspiration.
Have a look at these Tacori engagement rings and various other designs, to get an idea of what styles you like. Ring shopping is a lot more stressful than you would think it would be, so getting an idea of what you like beforehand, is worth doing. Pinterest is great for finding inspiration, so this could be a site worth checking out.
Hold an engagement party
If you want to celebrate your news with all your nearest and dearest, the best option is to hold an engagement party. This doesn't have to be a big, elaborate affair; it can be a party that's small and relaxed. How you choose to celebrate is up to you, but if you want to share your news with lots of people, a party is your best option.
You can choose to hold your party at your home, or if there will be a lot of people attending, at a local venue. Your engagement party can be a simple do or something more elaborate and fancy. How you choose to mark the occasion is up to you, it's just a case of ensuring you celebrate in one way or another.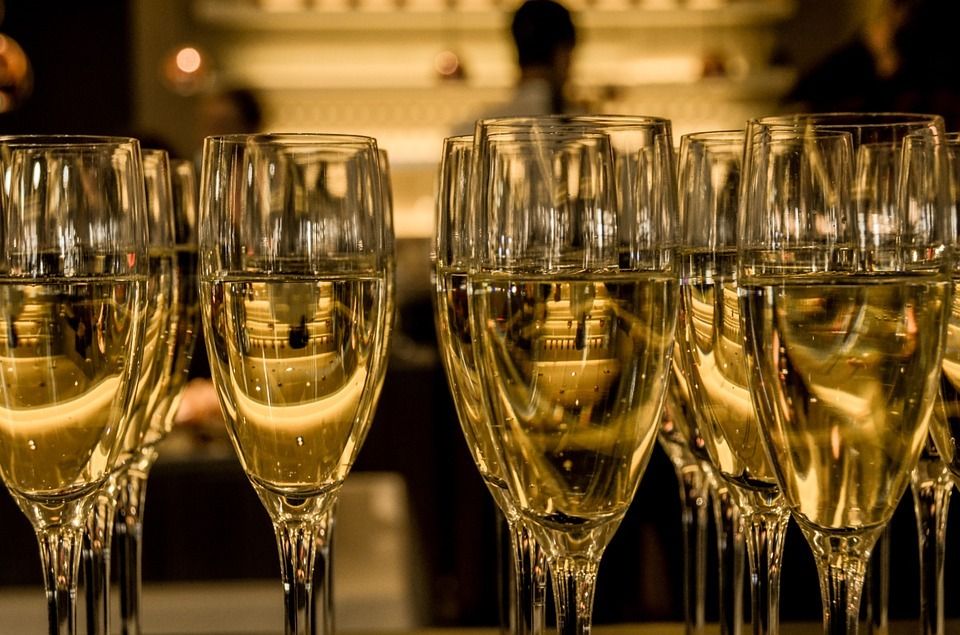 Have a photoshoot done
A more relaxed way to celebrate your engagement is by opting to have a photoshoot done. If you and your husband-to-be want to create some beautiful memories to look back on, then this could be the perfect option. This is also ideal if you're not a fan of parties and lots of fuss, as it's beautifully relaxed and minimalist.
The great thing about engagement photo shoots is that they not only capture some amazing pictures. But they also give you something to send out to your nearest and dearest. What better way to announce your news that by sending out beautiful engagement photos? You can find lots of deals on engagement photo shoots online, so take the time to have a browse.
Hopefully, one of these three ideas for marking your engagement has taken your fancy. If not, get creative, and I'm sure you can come up with a celebration idea of your own.
Need some new strings for your guitar? if so, why not checking this tenor banjo strings which ones most picked by the musicians today which can guarantee you a long use to them. Yes! that's how awesome these strings were you can use them in the long run unlike those regular ones which can be use for at least 5 months longest. I am telling you, tenor strings are the gold!
To make your wedding extra special, you need to go the extra mile to impress your family and friends. You need to think outside of the box and do things a little differently to all of the other weddings you've been to. This post will give you some foolproof ideas you can implement to make sure your wedding goes down a storm!
Have a Unique Guest Book
Instead of having a physical book that your guests sign, why not do something a little more unique? They can still leave you messages wishing you well and lots of luck, just in a different way. How would you prefer to look back on your big day in years to come? You could have a jar that you pick a sentiment out of. You could have decorative stones that guests have written on. There are so many unique ways you can do this, so make sure you pick something that will bring you joy for years to come!
Include Unique Nods to Your Personality as a Couple
Make sure you include things that are all about your personality as a couple. The more you personalise it to suit you, the better time you'll have. For example, you could have table names that mean something to you or give hints to important things in your relationship. Your wedding day can be anything you want it to be, as long as it's about the two of you!
Personalize the Playlist
Personalizing the playlist will always make your day special. You can include the songs that mean the most to you and make sure there are no songs you hate in the mix. You can also include songs you know others like by giving them cards to request a song each before the big day. You could consider surprising older couples with their wedding songs too – this is bound to be sentimental for them and get them on the dance floor!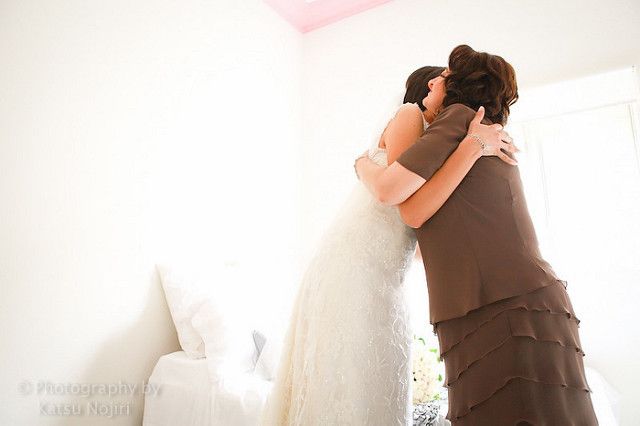 Focus on the Most Important Things
Make sure you focus on the most important things, such as the food, venue, and things that will play a huge part in the atmosphere of the day. There's no point stressing about the small things, so relax.
Get Social
Getting social with your wedding is incredibly modern, and something more and more couples are choosing to do these days. You can hire photobooths where pictures are uploaded straight to social media. You can even use apps like Snapchat to let everybody see inside your special day. Check out https://www.snapchatgeofilters.com to get a good idea of what you could be doing!
Give Unique and Funny Favours
Giving favours isn't essential, but if you're going to, make them unique and funny to put a smile on your guest's faces. For instance, I went to a wedding once that gave out 'hangover survival kits' including water, paracetamol, and things like that! They're cheap, and they come in handy.
I hope this guide has helped give you some cool ideas for a unique wedding!