In relationship it is really important that you show on how care you are on your better half or pattern. Because this matter can makes your relationship stronger and base on the studies you can love your partner even more than before hence you should show them everyday on how much you love each other and on how you value her or him to your life.
One of the best way to show your affection was giving some presents for the special occasions like birthdays, anniversaries or even just a simply day – you can still do it. Actually, giving gifts to your gel isn't that hard to think as the gels we know used to love bags and some sorts of fashion finds but for the men it is kinda hard to think as they just minimalist and neat and nothing to add up more as for their fashion. But no worries as I compile some of the best gifts ideas for your men to consider, below.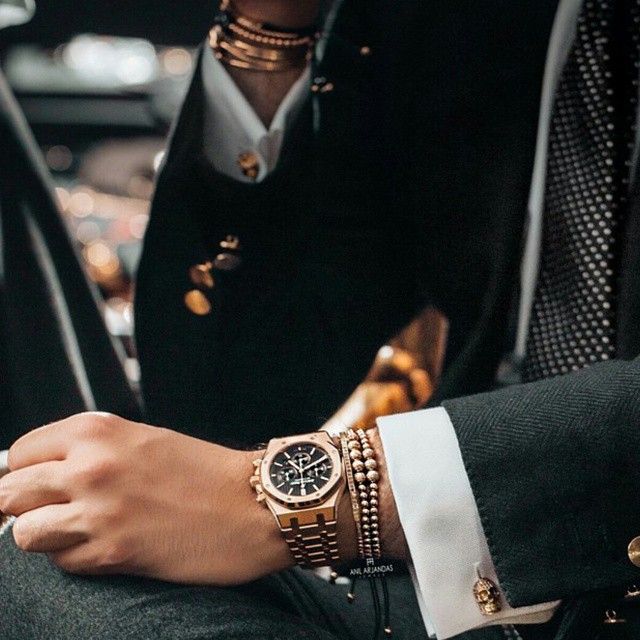 If you man is into corporate world, you better then have him this elegant Rolex Skeleton Watch to rock on. Because guys having it can lift up its reputation especially as he was working in sales industry, why I know? well, my husband used to work into marketing company here in California and dressing up like a rich men are required to them for them to have the deal closed, in away. Hence, you should consider having a nicely made watch for him..
And of course his hygiene cannot compromise at all hence having an Kemei 7 in 1 Grooming Kit is must for him and you can buy it everywhere, online or mortar stores, just look for the kit that is usable to his daily errands not those in set that are not useful on his end.
Also, a men whose working hardly needs to have a quality Leather Wallets that may lasted for good years. Yes! wallet are this important for every men hence they would really appreciate if you should get him one that is suits their tastes hence leather made are the safest to have, I am telling you..
So, these are the things you should get for your men as you really pleased to get him something as he maybe celebrate something for his lifetime.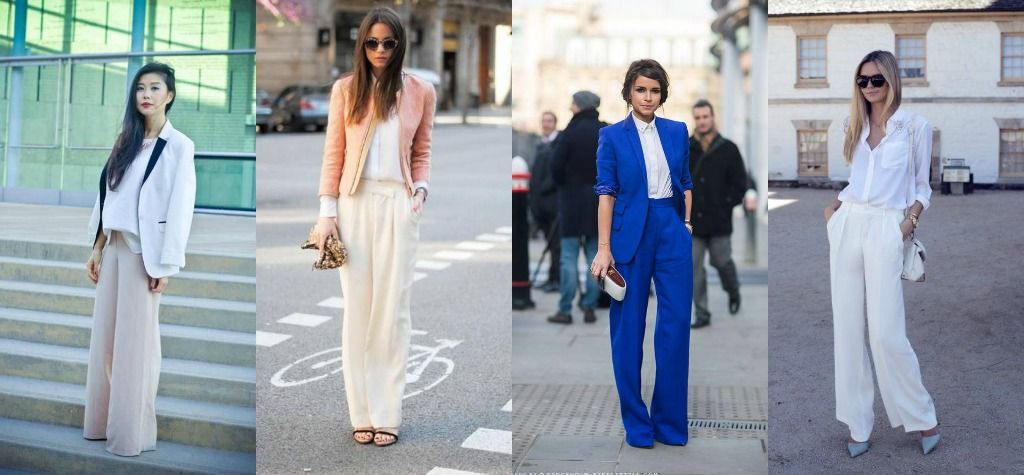 We all know that fashion trends influences culture, most picked piece by these fashion icons and designers and even these items that are been trend back days. Yes! that's how fashion works and I know most of you gels are knowledgeable on this already right? hence it's better for you to check or even have your own forecast in which piece would be in the next spot light in particular season. And now, am seeing these Wide-legged Pants will go back on the limelight as a lot of celebrities are considering it and even rocking it on through all events they've been through hence it could be possible that the piece will invades again the fashion scene these months heading, that's why if I were you – I'd start getting myself one as this was will be on trend soon.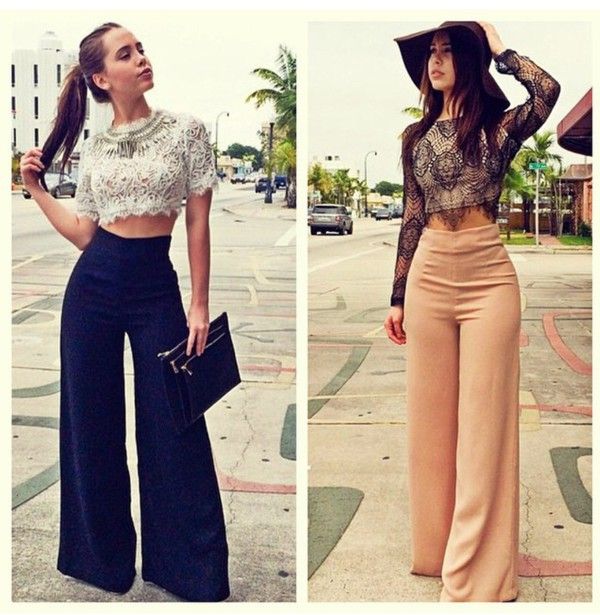 Actually, I got myself to rock in this recently and I always feel comfortable with a chic pair of wide-legged pants! that is why am planning to have some in different colors that are perfectly for my formal attire thus am also lurking the online shop called zalora.com.ph which I've heard to colleagues that the shop has a lot of wide-legged pants to offer. You can also check it yourself as you pleased to have this pants in you.
According to the runways at Fashion Week in Paris, Milan and London, next year's swimwear styles will showcase some interesting trends. Although you may not see them until next summer, you can look forward to exciting swimwear trends. Take a look at six top swimwear trends you can expect for next summer.
Halter Top Bikinis
Halter top bikinis are making a big splash on major fashion runways around the world. You'll see everything from crochet cut-outs to sheer inserts in a variety of solid and printed fabrics. Halter top bikinis are being shown in skimpy styles that show a lot of skin, so you'll want to hit the gym to get in great shape by next summer.
Tassels
While tassels don't serve any practical purpose, new swimwear styles are showing plenty of them. Tassels in all sizes and colors are swinging from two-piece swimwear tops and bottoms. These cute little accessories in bright colors and beaded embellishments create fun movement that spices up a beachwear look.

Side Cut-Outs
If you prefer one-piece swimsuits, look for lots of cut-outs placed at the waistline in next year's styles. Side cut-outs show glimpses of skin that flatter the waistline and tummy area. You'll see small cut-outs that create sophisticated style and large side cut-outs that show a lot of skin in the front and back. Side cut-outs in one-piece swimsuits gave the look of a two-piece swimsuit with added support.
Straps
The strappy look was a big hit on swimwear fashion runways. Designers incorporated sexy straps into bikini tops and bottoms, as well as one-piece suits. Straps around the neckline, waistline, hips and breast area gave an exotic look to next year's swimwear trends. Straps were shown in matching swimsuit fabric, as well as contrasting fabrics in vivid colors.
Rash Guards
If you like to paddle board and surf the waves, you'll enjoy fashion-forward rash guards that showed up in next year's swimwear styles. Typical rash guards were given an updated look in the form of peekaboo panels and crop tops. Great multicolored fabrics highlighted rash guards in both one-piece and two-piece swimsuits.
Creative Cover-Ups
Gone are the days when a simple sarong was all you needed to cover up your suit. Fashion Week exhibited all types of swimsuit layers that included open-weave tops, long-sleeve shrugs, and see-through sheer pants. Some of these creative cover-ups resembled fashionable evening wear appropriate for a night out on the town. Click to see more exciting swimwear trends for next year.
There has been a lot of buzz in the fitness world about clean eating recently. If you've been, encouraged to try it, but are not sure where to start, check out these easy step by step guide.
What is clean eating?
First of all clean eating a lifestyle change rather than a diet. You will need to keep this up over the long term rather than doing it for a few weeks just to lose a few pounds and sculpt your abs.
Clean eating is about consuming nutritious, unprocessed food that fuels your body for your workout and everyday life. You can work harder at the gym, because the foods are unprocessed and you are nourishing your body with all the things it needs. As well as cutting out the harmful additives that it does not need. Your body struggles to efficiently metabolise processed foods because they contain such a high amount of sugar and fat. This ends up being stored instead of used leading to weight gain and other health problems.
Why do it?
So why eat clean? What will you get out of it? Well, you can expect to lose weight or maintain a healthy weight if you are already there. Its easier to workout as your body has real fuel to work with. You will consume lots of good fats which are good for brain function, memory and joint health. You will also have a lot of fibre in your diet, which is an excellent aid to digestion and many more natural nutrients and vitamins so your body will function well.
The first step
The first step when you are trying to clean eat is to get hold of a list of acceptable foods like this one. You will find that you can eat any fruits and vegetables, meats and dairy should be whole fat and organic. Cereals and bread should have a high seed and nut content and limited to around a single portion a day. Unlike the Paleo diet, you can eat as many beans and legumes as you like, so it's great for vegetarians too.
Go through the list and highlight all the things that you know you like. Then you need to go through it a second time and highlight the items you're not sure about or be willing to try once. Variety is such a key element of clean eating, and you can't get all the nutrients you need from eating the same thing all the time. So when you have your 'willing to try list', make sure you include at least one of these on your shopping list every week. By doing this, your will expand the range of food you are eating and stopping you getting into a rut and eating the same old thing. You'll probably be surprised at how many of them you actually enjoy.
Meal planning
The next step is meal planning. Once you know what you can eat, you can decide the meals that you will have each week. Just plan and shop for one week at a time, so your fresh ingredients don't go off. You will need to plan out your breakfasts, lunches and dinners. Don't forget to include some clean eating snacks for after your workout or when you're feeling peckish.
Shopping
Once you have your meal plan for the week done, go through each meal and write down the ingredients on your shopping list. A great tip here is to order you list in the way the supermarket is set out. This makes it so much easier when you get in the store, and you can miss out the aisles that have all the chips and cakes in.
Meal prep
Once you have bought all your clean eating ingredients, you will need to prep your meals for the week. Meal prepping is such a good idea because it's easy to go for something naughty when you're hungry. But if you have a healthy clean meal already prepped you are so much more likely to stick to your plan.
You can #mealprep lunches for the week on a Sunday afternoon. This means you will alway have a healthy option to take to work or school. Cook your protein, add veg and a complex carb like sweet potato or quinoa. Don't forget spices and herbs to give it some flavour. Then put each portion in an individual lunch box and store in the fridge until needed.
Snacks
It's important to have some clean snacks on hand for when you get hungry in between meals. Unsalted raw nuts and seeds are easy to carry around with you, as is a banana. With a bit of prep, you can make your own popsicles or some home baked treats. By swapping the processed elements of a recipe with raw and unprocessed ones you have still have brownies, cupcakes and cookies. If you're not much of a home baker, then try the cookies made by Hampton Creek. They are a bit different to your usual food manufacturers as they promote healthy ingredients and sustainable way of farming. You can watch Hampton Creek here at YouTube to get some more info on their ethos.
To cheat or not to cheat?
Ah, the eternal question. Should we have a cheat day or not? Well, you might not like the answer but with clean eating, it's a no. Cheat days are for diets, and clean eating isn't a diet, it's a lifestyle change. You are are eating food that is nutritious and delicious every day so you don't really need an entire day to cheat and eat rubbish.
There will be occasions when you eat something processed, and this is not the end of the world. Eat it, enjoy it, and move on, just don't let it become a habit. You have to live your life, and you can't eat perfectly 100% of the time unless you are iron-willed. As long as you stick to the plan for a minimum of 80-90% of the time, it will work for you and make you healthier and slimmer.
Unless you've got more money in the bank than the Queen of England, you probably won't be able to hire a professional to do all of your beauty treatments. However, that is probably just as well. There are some you can do yourself that will be just as effective, and save you a lot of money at the same time! So, how can you distinguish between what you should do yourself… and what you should get a professional to do? Read on to find out.
Waxing? Hire A Professional
There is a wide range of DIY home waxing kits now on the market. Some are good; some are not so good. Waxing yourself is an option. You should be fine doing things like your upper lip, your toes or other small body parts like this. However, for any area either larger (legs) or more intimate (bikini area), it's wise to hire a professional. The price isn't as prohibitive as you might have thought. http://www.allsalonprices.com/brazilian-wax-prices/ is a useful guideline to fair prices. Professionals are far better to take care of these areas, as they are properly trained. Plus, they have more experience than you do, and probably have better equipment and tools to achieve a great finish.
Acrylics? Hire A Professional
Acrylic nails are a form of nails that last for three to four weeks. Applying them is complex process made up of several different steps. As a result, doing so can take up to two hours. For this reason alone, get a pro to do them. Try and do it yourself and it could take you half a day!
Gel Nails? DIY
If you want great-looking nails, you can do at home, and there is a better option that normal polish. Gel nails can be done at home if you have the equipment. You'll need special gel polishes; a bottom coat, a top coat, and your color. You'll also need a UV lamp. It is the UV lamp that makes the polish set, and last for two or even three weeks! You will need a bit of practice to get really good. However, soon enough you'll be able to do it like the pro's, for a fraction of the cost!
Want to decide between getting acrylic nails or doing your own gel nails? http://skincare.lovetoknow.com/Gel_Nails_Acrylic_Nails helps you learn the differences between the two.
Eyelash extensions? Hire A Professional
Eyelash extensions are 2016s big thing, and for good reason. In just an hour or two, you can get thick lashes that make you look like you're wearing mascara all the time. Best of all, a professional can apply them to last a month or more! Watch a tutorial like https://www.youtube.com/watch?v=s4qF_XVzp_Q to see how it works!
Face mask? DIY
One beauty buy you shouldn't be splashing loads of cash on it face masks. Often, some of the very best ones are those that you make yourself. http://www.rd.com/health/beauty/homemade-facial-masks-recipes/ is a great guide to difference DIY facemasks. You can create all of them at home, and they usually only need a few, easy-to-source ingredients. Clear skin without an empty pocket is possible!
 As you all know that I used to blog up some YouTube videos related in this blog as I am keen to be updated on what's new or not over the video sharing site and for today, I just got this performance video of taeyeon of snsd as she set her own stage for her new single entitled " Why".
As I watched the whole performance, I must say that the song itself is very catchy like what other kpop songs does and for the dance and totality of performance, I must say that she does a great job as it has its grove on it thus a lot of people especially those avid fans are already got crazed in this new song trend.
You can actually heads up over YouTube for her more performances videos and as I know she does released another song titled "starlight" that you might get interests too on listening, you can also check that out over YouTube for your own satisfaction.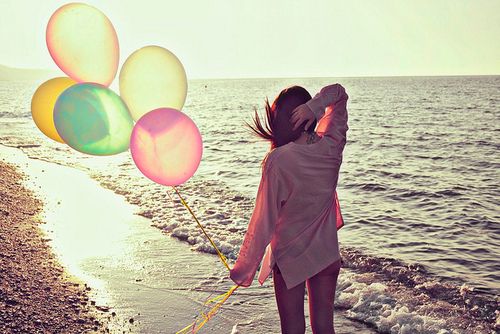 Sometimes we need to be alone and have reflected yourself on how you can make your life meaningful and awesome. Yes! that what Ive thought this recently on how can I make my own self worthy and how can I live my life, though it's inevitable to have these stressors around you oftentimes and sorts of unwanted things will occurs and yet I need to stand still and keep my heads up for the unpleasant things to happen besides god gives the hardest battle to his strongest child hence in away I felt blessed this phrase reminds me.
I've been battling with myself these days which I really cant disclose you here but I'll be fine soonest so guys dont you worry I just need some time off for myself and have myself collected and be calm in any situations maybe.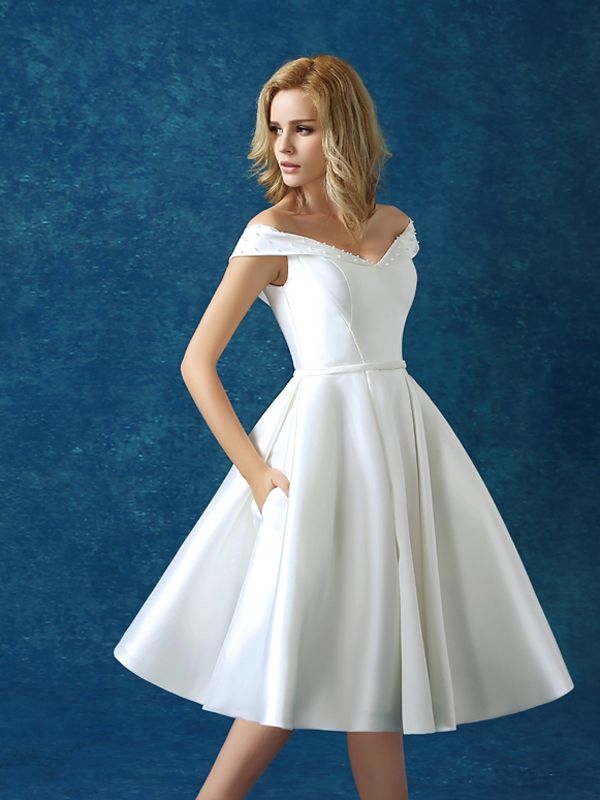 But I've learned one thing that can really makes us,women, happy which is to go shopping and wear those lovely dresses from the shop I recently stumbled upon online the Amandadress.com.au.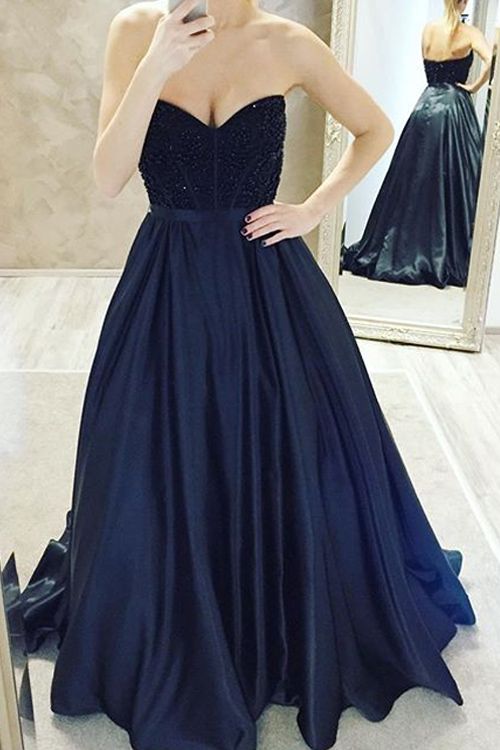 The shop sells a lot of lovely dresses hanging on their stores shelves that surely can makes you giggle as you wears them and they can even offers a great deals under their Cheap Formal Dress Australia section and for those who fond to Formal Dresses Online too, you can even check the link given for your convenient.
Okay, that would be all and just remember if you do feels like you're totally burnt, just go shopping and go to Amandadress.com.au and have some lovely dresses to wear!
Firstly, I am very sorry for not updating this site quite often this recently as I am too busy doing my offline errands, but I am trying though to have at least 3 posts per week in this site as I really keen to have updated. But anyway, as I noticed today people were fond of wearing washed ripped jeans for their daily fashion especially on those urban places. I dunno why this 80's trend are keep on coming back but in-fairness this trend is quite promising as t does gives a comfortable looking to anyone who fondly wears it. I actually wears one recently and I must say it does really fashionable as long as you know on how to style it based on your personal fashion sense.
I actually did my own researched where this kind of fashion statement are came from or started off, and Ive learned that this trend are from Europe where people are all keen to have the quirky type of fashion and it does evades the fashion scene immediately and a lot of people are now getting crazed to it especially those teens who loves the kinda boyish look.
This styling are can be fit well on guys too as brands and labels are making same pieces for men. You can check out men21 and h&m for your washed ripped jeans and you can even have some lookbok to follow over the web for your convenient.
A lot of focus for wedding outfits is on the bride's dress. However, there are two people in a wedding, and often at least one of them is a groom. While wedding dresses are exciting, the groom should have a chance to pick a dapper outfit for the day too. He might buy his outfit or perhaps rent it, as many grooms choose to do. But there's no need to stick to a boring, plain suit or tuxedo when there are so many options for grooms. In fact, if the bride wants a white dress, you could even say there are more options for men. Find a unique groom's outfit with these tips.
Get a Custom Suit
Most brides and grooms will buy their outfits off the rack and have them adjusted to fit. This method can still get you both stunning clothes, and it's acceptable for many couples. However, if you want to be truly unique, you might consider giving yourself more options. If you order a custom suit, you can choose whatever you want. For example, you can order one of the Italian-made tailored wedding suits by Lanieri. You get to pick your fabric, then choose every detail of your garments. Choose the lining of your jacket, the button on your pants, and more. Of course, it should be a suit you want to wear again.
Add Some Quirky Personal Touches
A smart suit for your wedding day might be the look you want, but it might not feel like you. If you think there's something missing, perhaps you need to make your outfit more personal. Some small touches could add some quirkiness to your outfit and help you feel more like yourself. For example, your cufflinks could have a personal meaning, whether it's serious or silly. They could be anything from the Starship Enterprise to a declaration of love to your bride.
Cultural Influences
You might want to look to your cultural background to see if you want to include anything in your outfit. Perhaps men in your family usually dress up very colorfully or don't wear suits. You might want to mix and match different traditions to create an outfit you love. Or you could select very traditional wedding dress from your culture. It could be anything from a kilt to an Indian dhoti. You could incorporate other aspects of wedding culture into your day too.
Your Wedding Theme
You might have picked a wedding theme, in which case you need to keep it in mind. If you're having a vintage wedding, your outfit needs to match it. You might have picked a theme based on a time period or on something you and your fiancée love. It could also be a design style that you want to follow. Some couples simply choose colors to make everything a little easier. Sometimes a theme can make it harder to find your outfit, but you can look beyond suits labeled as wedding outfits.
The groom should get a unique outfit too for everyone to admire. After all, the couple should look good together, instead of the groom being an accessory to the bride.