Most fashionistas probably like wearing boots. Not only because it's a classic fashion staple that's never gonna run out of style but also because it adds character and attitude to an otherwise boring outfit. For sure there're women who have a collection of different types of boots in every make. They most likely have Chukka, Chelsea, Motorcycle, Cowboy, and Ankle boots made from natural and artificial leather, velvet, suede, and silk. Since we know that shoes can make or break an outfit and can make a beautiful outfit look bad, it's important to wear the right shoes or boots for that matter. Whatever type you like, always shop for one that'll not put a hole in your pocket.
When shopping for a pair of boots always look for something that fits comfortably. It should also be something that's aesthetically appealing and goes well with the dress or outfit you're going to wear as well as your personality. It should be a pair that's worth your money and would last a long time. Whatever the make is, it's your responsibility to know how to take care of your boots. If it's leather for instance, grime and dust should be removed by applying a quality leather conditioner. Knowing how to properly care for them will preserve the leather. Boots will always be in fashion whatever the season is so try your best to keep it looking good.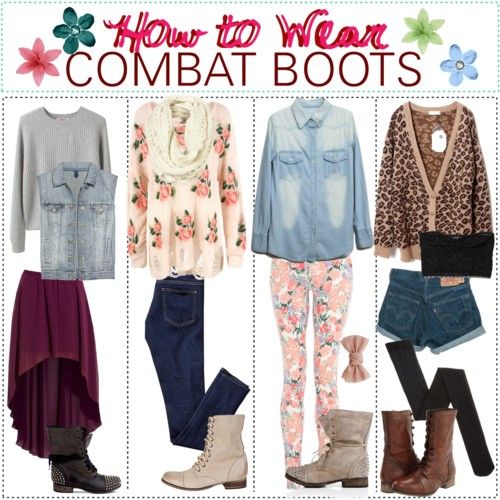 Look no further and start shopping for boots at House of Fraser. In business since 1849, their goal is to provide customers with the best clothes and accessories for both men and women as well as Homeware collections. They sell popular brands of dresses, tops, coats and jackets, knitwear, jeans, skirts, swimwear, lingerie, shoes and boots, jewellery, and accessories among others. House of Fraser now delivers to over 150 countries with its first international store opening in 2013 in Abu Dhabi's World Trade Center Mall. Look for items by shopping by department or shopping by brand. They offer free standard delivery on orders over £50.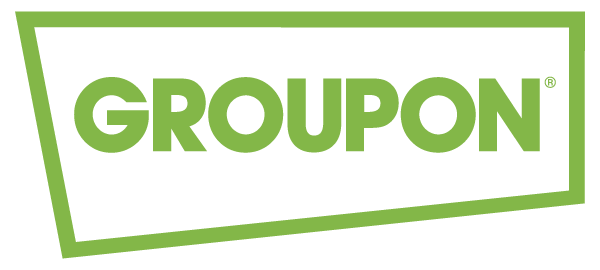 This is a sponsored post brought to you by: Groupon
There are a lot of ways actually that you can enjoy to maximized your shopping experience, especially, online. And one of it was using the coupon code or discounted code that these awesome coupon sites are offering, but please bear in mind that not all the sites that offers codes are this legit and can me trusted because there's still some dummy sites out there that uses this kind of scheme just to have gain popularity and worst to have earned by phishing which we need to avoid to happened right? that is why I made this post up for you to know the most reputable and legit coupon site to consider and that was Groupon.com, the shop built its reputation online and has a lot of brands listed to their page which made them in lead for all the coupon sites today.

The site offer a bunch of Groupon Goods that you could choose from with, they have fashion finds,outdoor goods, home decor and even a baby stuff name it and they have it all. Other people calls them one stop shop especially mums as they bought all their daily necessities in here toiletries and groceries. You can check them all over the site mentioned and grab your in need stuff, of course in very reasonable prices.

This is a sponsored post brought to you by: Groupon
A person who works hard, saves money, and spends wisely will go a long way compared to someone who doesn't care and just spends mindlessly. Everything is pricey nowadays that's why every penny counts. Having said that, it's always good to be wise when it comes to spending money and to be resourceful about websites that has coupons that offer the best deals and discounts. That way you'll be able to buy what you want at a much lesser price. The internet is crawling with websites such as Groupon Coupons where you can buy coupons, offering a wide mobile and online marketplace where people discover and save on amazing things to do, see, eat and buy. Shoppers can select offers by picking from categories like Beauty and Spas, Food and Drink, Electronics, Travel, Health and Fitness, Delivery and Takeout, and Things To Do.

Don't worry about not finding the coupon or offer you want because searching for perfect deals is very easy. By enabling real-time commerce across local businesses, travel destinations, consumer products and live events, shoppers can find the best a city has to offer. You can also search for coupons by the store you want to shop in, and all these can be done without paying a single centavo. Among some of the brands with coupons are Bed Bath & Beyond, Oakley, Nordstrom, Sak's Fifth Avenue, T-Mobile, Nike, Bloomingdales, eBay, and Foot Locker.
For more details about Groupon, follow them on Twitter and like their Facebook page.
Whether you want to swap from pixie cut to flowing locks for the weekend or try out a new colour for a night out, it's all so much easier now with the abundance on extensions, wigs and weaves available. Popular with celebrities and on social media, fake hair is the perfect way to experiment with different looks without damaging your own hair.
Read through our user guide for information on the different types, and how to keep them looking their best.
Extensions
When choosing extensions, try to select a colour that matches your shade and the best quality you can afford. Try mixing shades to create natural highlights, but test them out on daylight to make sure they match correctly. Always go for real hair over synthetic, as it is a much higher quality and can be styled with the rest of your hair. While you can get some excellent looking synthetic extensions nowadays, you can't use heat styling tools on them or dye them.
There are different types of extensions:
Clip Ins
These are a great temporary fix and can be fitted yourself. They're ideal if you want to thicken your hair, giving it a bit more volume and shape. Backcomb your hair before fitting, and clip in as close to the roots as you can. Be careful that you don't leave these in for too long, or repeatedly attach them to the same hair, as they can damage and weaken your locks.
As they are not meant to be worn permanently, they will need washing regularly. Shampoo and condition as with normal hair, and leave to dry naturally. Use a soft bristle brush on them, and apply some hair oil if they look a bit dull.
Fitted Hair
You can get extensions fitted more permanently at the salon, as an alternative to clip ins. These are applied either in small sections with glue, or in strips of tape. They are much longer lasting, but also more cost effective. But, if you want to wear extensions all the time, then these are a lot less damaging than clip ins.
These can be cared for as your normal hair, but try to avoid using too much heat on them. When you want them taken out, make sure you head back to the salon rather than attempting it yourself.
Wig
A full hairpiece is ideal for those wanting a complete hair change, or people with no hair themselves. There are pieces available in every colour and style you can imagine, all varying in cost depending on the expertise and quality. A lace wig is the best for an authentic look, as it gives you a natural hairline and allows the hair to be parted and fall in different ways. It is fixed using glue which can be removed using oil at night. If you want a wig due to hair loss, try a monofilament cap. They're difficult to point out, as they allow your scalp to show through, and don't require any adhesive.
A synthetic wig doesn't need to be washed, but real hair does need maintenance. Try not to wash it too often, and when you do, use The Wigmate Wig Stand to allow it to dry thoroughly.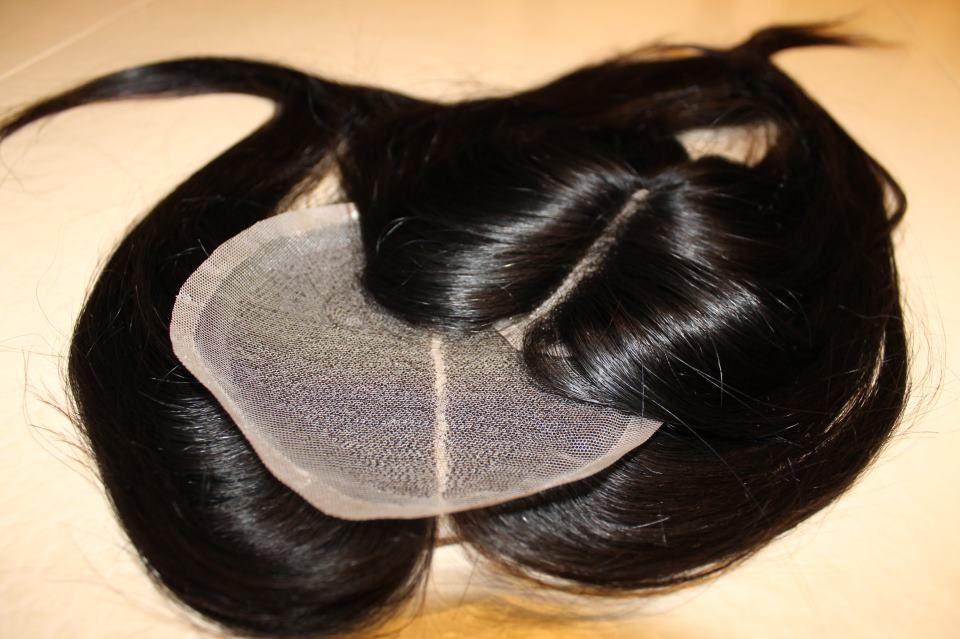 Weave
A sew-in weave can allow you to change your hair colour, length, and style with very little effort. A stylist will braid your hair into intricate rows, using thread to strengthen. The new hair is then woven into these cornrows, giving you a natural and realistic head of hair. A layer of your hair is normally left around the parting and hairline to hide any braids, allowing you to style it any way you like. This is normally a good option for people wanting to grow their own hair out, or allow damaged hair to recover. While the braiding can take a few hours, it will last for up to 12 weeks and can be easily changed and adapted.
Make sure you get your hair trimmed and well conditioned before it is braided. The weave should be washed and cared for regularly, but be careful when massaging the scalp. Take care of the new hair, and avoid too much heat to keep it healthy. Avoid processing your own hair that is left around the hairline as well, as this can easily become damaged.
All of these are great ways of experimenting with your hair, in fun and different styles. Just be aware that your own natural hair needs to be cared for, and too much processing and styling can damage it. Give it breaks in between treatments, and regularly visit the salon for check-ups rather than trying to do it yourself.
Having a home is a big investment. It can cost a lot of money each month, and you want to make sure that you get a return on that investment. As long as you pick the right time to sell, the chances are that you will make a profit. There are a few ways to make sure that you make a profit on your home, though. There are a few things that people think will add value to your home when they actually don't. Some things just make your home look better. But do they add value?
Think about the garden or driveway, for example. Do they add value? They certainly add to the curb appeal and make the home look better. If a buyer is undecided, then it might help to sway them. They don't actually add much value, though. A lot of the work needs to be done to the actual home to really add the value. So what are some of those things that will add value?
If someone makes an offer on your home and then has a survey done, you don't want anything to come out in that. If something comes up that is a structural problem, then it could mean they the potential buyer backs out. So it is a good idea to get any structural problems out of the way. If there are any leaks, rising damp, or roofing problems, then they need to be sorted as soon as possible. It might cost a little to get any structural issues sorted. It can make such a difference to any potential sales, though. If your home is quite old, it might need to have a few updates to it. Wiring and heating do need to be updated. If the wiring is outdated or you need to install central heating, then it is good to get it all fixed.
If you want to add a lot of value, then you need to make some big changes. This could be something like converting the loft space or adding a conservatory. If you can create more space in the home, then it is one of the main things that can add value. Just remember that you might need to get planning permission before you extend your home. Check that you can extend the home before you just got and do it. If you have the means to do it, it is well worth doing.
If you want to know how much your home is worth at the moment, you could view Taylors valuation guide. Then you can see how things are looking for your home at the moment. Even if you aren't planning on selling up anytime soon, it can be interesting to see what it is worth.
Hope that this guide has been useful to you in improving your property. Not all of the changes need to be big, but they can make a big difference. So start with giving the home a bit of a tidy and smarten it all up.