Some people might think that dressing up is a piece of cake and being fashionable can be done without thinking that much. Well, that's so far from the truth especially during spring. That's because the weather is somewhat unpredictable in spring. There're times when it's raining and other times when the sun is shining. It might rain in the morning so you have to put on something warm, while in the afternoon can be a different matter when you'll have to be in lighter clothes.
I can imagine how this can be a problem to some people but in reality, it shouldn't be such a cause for worry. There's an SS18 style guide packed with cool trends for the spring fashion season that people can follow.
Kaleidoscope Colour Schemes
The warm days are upon us and it's time to pack up our winter clothes. Bright, colorful, and bold shades that make even the simplest of outfits pop are what's in vogue.
SS18 fashion shows were bursting with primary garments that seemed to almost walk themselves up the catwalk, from the tomato red dresses of Preen to the canary yellow gowns of Balenciaga. Wear clothes in vibrant shades such as electric blue, tangerine orange, and acid green. You can likewise mesh your shades together in the form of striped tops and checked skirts or wear them in blocks. This is the time to stand out and be loud with your clothes.
Also fill your wardrobe with the color lilac because it's the dominant color palette this spring.
Bring Back the '80s
The 80's was a fun time to dress up. Experimenting with clothes was cool and it seems that anything goes during that decade. Just recall what Madonna and Cyndi Lauper wore at that time. Pouf skirts, power suits, ruched tops, and lashings of denim; SS18 is rewinding the clock and dousing itself in '80s glamour.
Create an outline of emphasised shoulders, nipped in waists and lean legs. During spring days, go for high-waisted, light-wash jeans and square-shoulder blouses, and at night, go for a top-heavy, ruched-velvet dress enhanced with hoop earrings. Also wear parachute pants, turtleneck sweaters, waist belts, crazy prints, and puff sleeves.
Light Fabrics for Light Evenings
Consider fabric weight when it comes to seasonal trends. It shouldn't be all about color and style. Incorporate less heavy fabrics into your wardrobe as the days and nights warm up. Too heavy and thick coats are no longer "in".
Lighter fabrics also usually give us a more undefined outline that can flatter all body types. Furthermore, the soft, floaty silhouette is another big SS18 trend we should be excited about.
2018 Vintage Flower Power
Florals are still very much fashionable but on a more subtle and vintage note this coming season. SS18 fashion shows almost across the board went mad for patterns powered by petals.
Check out the SS18 catwalks of Erdem and Dolce & Gabbana; using soft pastels and intricate patterns, they nailed the spring-ready floral trend. Go for high-neck tops and traditional tea dresses — similar to Emilia Wickstead's range — and go for classic fabrics like silk and brocade, to pinpoint the vintage floral look in time for blooming season.
Learn to Layer
If you don't know how to style yourself and dress up, this season will be challenging for you. The weather can be both rainy and sunny. So what clothes should you wear? The answer to that is to layer. If you're a creative dresser, layering your staple wardrobe pieces opens a world of untapped possibilities. Be able to mix and match outfits and colors easily. Channel the colour-blocking trend we mentioned earlier and build a multi-layered outfit out of contrasting hues.
You should also take into consideration the shape of your layered clothes. You need to contrast your fittings. Go for a bralet that hugs your body then pair with culottes, flares or wide-leg trousers. Slip on a sheer wrap top over your bralet and top-off with a cropped silk, loose-fit kimono and tailored tuxedo jacket. All these pieces work perfectly together. Add and remove as the day and evening goes by to suit the dress code and weather. Mixing outlines is key to this developing fashion trend.
Fabulous Fringes
From the jackets of the SS18 Bottega Veneta to the dresses of Calvin Klein, fringe hemlines are going to be swinging everywhere this coming season. Everything about SS18 seems to be taking fashion to the max — consider the technicolour outfit palettes and striking '80s-inspired silhouettes. Fringed clothing is just another exciting trend this season. Improve your evening wear with long, flowing fringes that swing in sync with your every move. More dancefloor-diva chic than festival-girl boho, SS18 fringes are made to enhance, not just accessorise. Get yours in a long, luxe fabric and remember, the greater the swing, the better.
Checkmate
Throughout SS18 fashion weeks across the world, the plaid pattern adorned almost every outfit scenario. From the trenches of Burberry to the dresses of Fendi, checks came in all sizes and shades, which means you should keep an open mind when it comes to selecting your ideal check colour for SS18. You can go all cute and dainty or go edgy and bold. It's all up to you. Designers are now investing in versatile prints that can be worn and repurpose as the year goes on, just like checks.
Springtime Suit Shorts
During the day or for off-duty events, you might not feel that the '80s-inspired trouser power suit is the look you want to go for. If that's the case, opt for shorts instead. Forget limiting your wide-shoulder blazer to tapered trousers, spring 2018 is going to salute knee-length shorts that you can pair with tailored jackets and ruched chiffon shirts for a power-ready vibe that is great with the warm weather. At SS18 fashion shows, Off-White did power shorts gorgeously in pink before polishing the look off with an open collar shirt, while Balmain went more office-focused with on-trend checks and a monochrome palette.
Dressed-up Athleisure
This spring, it's all about athletic-inspired clothing especially the two-piece tracksuit. Blend athleisure gear with glamour-focused accessories. Stillettos and sportswear strutted to the forefront of all SS18 fashion weeks. Wear your joggers and cropped top with high heels and statement jewellery, and you have a look poised to take spring 2018 by storm. This also works the other way. For instance, wear sneakers or cute plimsolls and dress them up when the warm weather hits with a floral dress or checked skirt. Striking the balance between casual urban and dressed-up chic is the key to nailing this cool trend.
Spring-ready Accessories
SS18 is driving the trend for bumbags and belt bags. Just check out Gucci and Balenciaga's SS18 fashion shows. To keep in line with the power of the '80s, opt for waist belts that pull you in for that iconic Dynasty-esque silhouette and put the final stamp on the look with over-the-top earrings.
During April showers, bring your chic and sleek umbrellas. Cat-eye and tinted aviator sunglasses will be the style-of-choice as the sun shines again in May. As for shoes, bring out the espadrilles and flatforms for daytime then get ready for sunny evenings with wedges and open-toe heels.
Overhaul your wardrobe with these key SS18 trends and get ready for stylish looks that will carry you perfectly in every occasion.
Sources:
http://www.elleuk.com/fashion/trends/longform/a40085/fashion-trends-2018/
http://www.whowhatwear.co.uk/spring-summer-2018-fashion-trends/slide9
http://www.vogue.co.uk/gallery/sunglasses-trends-spring-summer-2018
http://www.marieclaire.co.uk/fashion/summer-fashion-trends-2018-553795
There are a lot of online shops today the offers a quality of products and services, they've said, yet until you have experienced to shop with them already. Actually, I have scammed so many times thru these online shops that promised me that they'll ship out the items in very timely manner but they've failed it. Also, the worst was, if the item doesn't look like to the photo of items you're supposed to get which of course pissed us off for sure. Hence, I am sharing with you this online online shop that is dedicated for gowns and prom dresses. And they're calling themselves as Dressywomen.com.
Sexy Two Piece Beaded Prom Dresses with Split Side
Sexy High Neck Split Side Long Two Piece Prom Dresses with Beaded
Actually, I have heard this shop form the fashion bloggers and to these reputable fashion forward people that this shop is too reliable and best with their dresses. In fact, most of their dresses went gone featured with so many online magazines and fashion blogs thus we can assure that they're pretty good in delivering such good quality of items in a very timely fashion.
Classic A-Line High Neck Floor Length Tulle Blue Prom Dress With Sequins Belt
Hot-Selling Two Piece Prom Dress – High Neck Champagne with Rhinestone
What best dress to have this 2018?
Certainly, there were a lot of dresses to consider. But if you'll have your promenade soon. I think this two piece prom dresses are very suitable and best to pick. Why? because these gowns are too light to wear off at night and they were too elegant to kill at the event. Actually, for the record. These gowns has a lot of counts in being the best gowns in prom night hence a lot of pretty women, like yourself, are too pleased and being crazed to this kind of dresses. Go check the Dressywomen now and see for yourself on how lovely and gigantic these dresses were.
Luxurious A-Line Jewel 3/4 Sleeves Long Backless Satin Pink Prom Dress With Sequins
2 Piece Mermaid Sweep Train Floral Prom Dress with Bowknot Lace
Also, if two piece type dresses wouldn't work on you well. It's still okay though because there were a lot of other elegant dresses available to the shop mentioned. All you have to do is to dig up more their shop for more selections of gowns that may gets your interest with.
Women's day were internationally celebrating for this month or march. And I know some of you may asked on what perks or services that companies will give you as for this celebration. Actually, not all the companies you know were really participating on this celebration, might others find it unimportant while others are partaking in with this women empowerment day.
Striped Front Knot Cutout Cami Dress
Smocked Crop Cami Top And Skirt Set
Floral Cropped Top And Lace Trim High Waisted Shorts
But one of the online shop I knew were to fond in celebrating with this day by making their each items in discounted prices. Actually, this shop is keen to give out their all products in a very reasonable prices because they did have their own warehouse that produces these trendy pieces that we could wear off for today's fashion. The shop am talking about was this called Zaful.com where all the chic and lovely pieces where houses and selling over for the cheapest prices. In addition, they did has some men's clothes as well to offer that are truly dope and fine especially their summer collections.
Push Up Leaf Print Ruffles Bikini
Halter Stereo Flower Bikini Cute Bathing Suit
Tied Lemon Print High Waisted Bikini Set 
The shop has made their zaful women's day page for you to see on what's their stored for you for this women's day offers. But if you are asking me though, I'd probably go with their swimwear as the summer season are fast approaching now and swimsuits may become demand now hence it might increases their prices a little bit than to the usual thus you should get yourself now before it may shoot the market pretty soon..
Co check zaful women's day special now and see for yourself on how great their each items were and how cheap they were..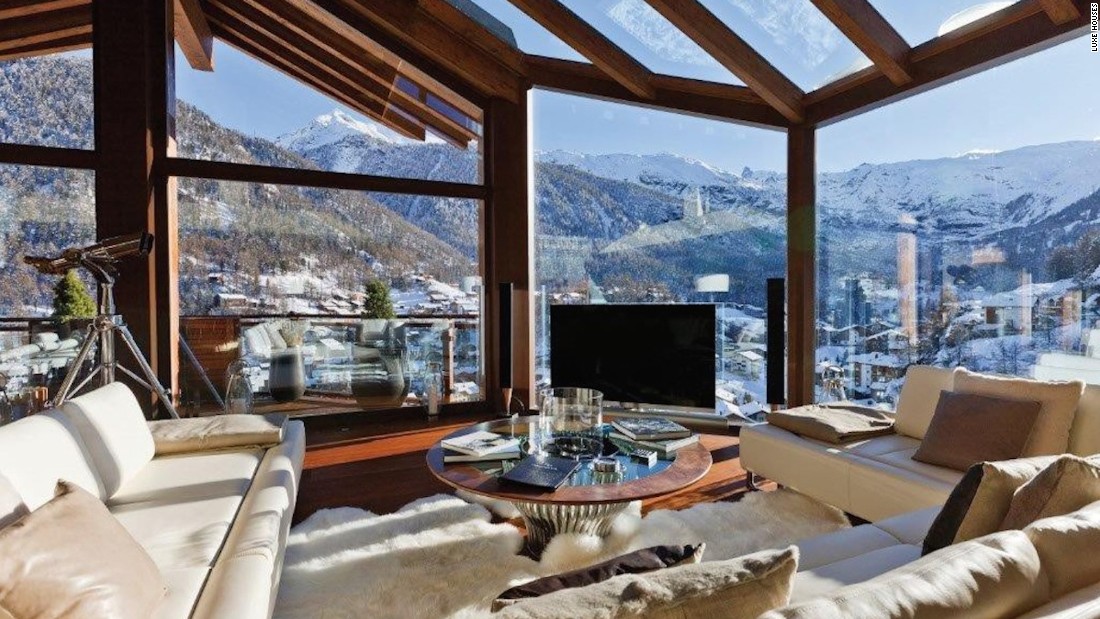 When the dirt and grime of everyday life becomes too much, it's time for vacation. If you find yourself having a hard time focusing at work and you can't remember the last time you took any time off was, should probably begin looking for rental options, preferably at the beach. There's just something about fresh air and ocean breeze that restores and revitalizes even the most tired soul.
And if just reading those lines maybe nearly salivate at the mouth, consider looking for rentals on Bald Head Island. This beautiful, North Carolina Island has plenty of amenities and ways for you to pass the time will you're there.
If you're a fan of sports, there our golf courses with 18 holes fun, and also tennis courts I give you plenty of chances to stay active and maybe make a few new friends. The Island itself is equipped with numerous walking and bicycle courses so you can explore the old-fashioned way. If you would much rather lounge and a boat with a rod and reel, you can find numerous opportunities to go fishing all over the island. And of course, you can go swimming.
If you're a fan of more extreme sports, you can rent a kayak break and new and explore the island waterways were even go out into the ocean itself. And if you prefer ecliptic sports, croquet is an option—although if it is your first time, you might want to take lessons!
All rental homes on the island come with cable TV, DVD player, a fully equipped kitchen with refrigerator, stove and oven, and microwave, as well as a washer and dryer for doing laundry. Come to the island and stay as long as you need to rest and recover before you head back to the grind of everyday life.
It sounds silly when you say that your New Year's resolution is to get younger.  It makes perfect sense when you say that your resolution is to take better care of your skin.  Timeless skin care makes anti-wrinkle serums and other products to help you keep your resolution.  It is easiest to keep resolutions when you start small, one skin care product at a time.  These are five of the most popular products that have helped people turn back into their younger selves for a new year:
Hyaluronic Acid Vitamin C Serum
Vitamin C is practically a synonym for healthy habits, and hyaluronic acid is one of the world's strongest moisturizers.  Just a few drops of the serum will protect your face from dryness all day long.
Argan Oil
Argan oil comes from a tree that grows only in Morocco, where its skin-nourishing properties have been prized for centuries.  The rest of the world is just now catching on to argan oil's healing powers.
Dark Circle Eye Cream
Preventing dark circles under your eyes is a great first step toward looking younger.  Timeless eye cream combines hyaluronic acid, Eyeliss, and Haloxyl.
HA Matrixyl 3000 Rose Spray
For people who find lotion too greasy, Timeless sprays are an alternative.  Rose is a fragrance that never goes out of style.
192 Micro Needle Dermaroller
The Timeless Micro Needle Dermaroller is a home version of the rollers used in skin care salons.  If you are new to skin rollers, you should use the Dermaroller only once per month.
The Timeless Skin Care website has something for everyone.  You can find products to smooth out wrinkles or just moisturize your skin.  It is the next best thing to going to a spa.
Summer si just around the corner. And I know most of you were to panicking as you'll have to have some shopping done for the season itself. Because as we all know, summer is the best season above all where all women are entitled to show off their skins once more and to enjoy the humid feels under the sun at the sea shores. Hence, I am giving you all tips on what items or finds you should get on for this season, summer.
First off, let me introduced to you this online shop that I've recently found out – and they're calling themselves as Zaful.com. Surprisingly, this shop is been around the web for a longest time now hence they've already built up their reputation and a lot of fashion icons and even bloggers, like myself, were too fond in buying to them not like for their high-end quality of items but also the pricing ranges for their each items which you might not probably seen in the other same online shops out there.
Cami Striped Bralette Bikini Set
Lace Up Printed High Waist Bikini Set
Zaful.com has their own factory hence they could sell out their items in a very competitive and reasonable prices. Also, there're a lot of talented designers who works for them so basically all their clothing over the shop were very thought off and always be in trend – no doubt on that. To see further, you can check the shop your own and see on how great their each items were..
High Waisted Floral Print Bikini
For the summer, you can have their crop top bikini here and vintage swimwear, that are too chic and trendy today. In addition, these are the most stunning outfit you could ever get as some celebrities are rocking themselves to them especially the vintage swimwear that wont get you outdated in any season. But of course, if you are not comfortable in wearing the swimwear alone. You can still have some cover-ups and kimonos that are being available at Zaful.com, as well. Just check it further on their summer finds list and you can find some good selections that can compliment your own fashion style.
Also, the shop is having some sale items and discounted ones. You can have them more at the shop by just simply to click here for more details.
On today's fashion, we all know that brands and labels are fond in making these regular sizes of clothes that only petite ones are currently enjoying and to be sad note for those curvy bodies, they didn't have the time to enjoy the fashion themselves as often as others. Because the finds they could have were too limited and kinda lame in production hence most of the time they couldn't express themselves more through fashion. But not today, as the shop Rosegal.com is having some selections for this categories that I know most of you folks will surely enjoy about.
So what are the plus size clothing that you might probably find aesthetically beautiful and best fits on the curvy body you have?
Floral Plus Size Satin Pajama Kimono
Floral Off The Shoulder Plus Size Romper
Well, the shop has a lot to offer you other than the brands you used to loved. And one of which is this lovely plus size intimate apparel that came with a lot of colors and designs itself. You can check the shop yourself for you to see on how chic and stunning of their finds with this kind of finds here. But of course, if you haven't that fond in wearing to this kind, you should get yourself an plus size jumpsuits and rompers instead. Because rompers are too hot items today and as I am not mistaken, even guys today are seen in wearing some at the streets which is kinda odd on my opinion.
Lace Sleeve Plus Size Cut Out Jumpsuit
And not just fashion finds they have, as the shop is fondly selling some shoes, bags and even fashion accessories for you to choose from and you can even enjoy their sleep wear that are too fancy and chic to wear.
Plus Size See Thru Mesh Slip Babydoll
For night wear, you choose between their sexy plus size lingerie and see through sexy lingerie. Because these finds are too well at night and at the same time it keeps you warm unlike with other sleepwear that other brands offer, where just made for the summer season unlike these from rosegal.com which are made thickly and perfectly for the night time during cold season. You can check all the selections over the site for you own convenient.
Zaful.com is one of the best and leading online shop today when it comes to women and even men's finds around. Hence, I am going to share with you all on what are the options they've got for you this summer season.
Actually, I was too keen to have any of their swimsuits listed to their online shop at the moment. Because each of their pieces were too chic and the designs itself were too quirky and fancy. In addition, they're also having some sales with their summer finds which I think we should consider about today. Because in the following days ahead, I am pretty sure that these items were gone to expensive to have due to the demand of them hence it's better for us to acquired these finds here.
What are the best bikinis to have from the shop, Zaful.com?
Tropical Palm Print Thong Bikini Set
You might probably asked me on what kind or type of bikinis you should get for you to be updated and trendy for 2018 summer, right? So basically, I'll get you this halter bikini set here above all the selections available to their shop. Why? because these kind of bikinis were too light and it does fits well to any kind of body you have, that's why these types were ones too demand and considered by the beach babe more often, that of course you should get as well.
Halter American Flag Patriotic Wrap Bikini Set
Second to my option was this high waisted bikini bottoms and more wrap bikini. Because they are too chic as well if the halter bikini wouldn't work on you well. Then, the probably next option to take were these types. Because they're simply too trendy as well and it goes well in any summery outfit you'd trying to pull off this summer season for your vacation..
Ribbed Texture Bandeau High Waisted Bikini
Indeed, zaful.com is the best store around today to shop with. And if you're eyeing to get some summer outfit shopping done. You can free to do it here as well, as they've got you covered in any type of styling you wanna be in the coming season, summer. Also, I am suggesting you to check their zaful blog for more updates about the shop and they even announces some sales events in here thus you should follow them and keep on checking them often for great deals available.