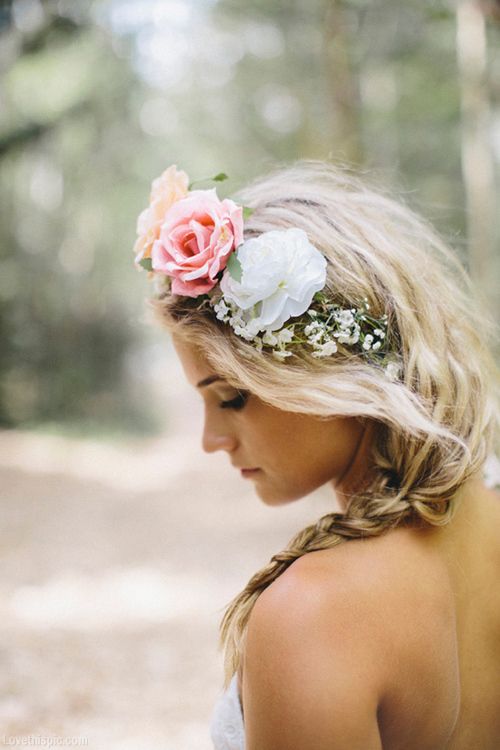 With spring upon us, hair has come out of hat hibernation. If your tresses are tired of hiding, bring them out into the sunshine and embellish them with the beauty they deserve. Here are some hot hair accessories that are so right now!
Jeweled Headbands
Headbands have been a staple fashion accessory for years but now they've been amped up to feature jewels, metal filigree and Grecian styling. Some have embellishment that wraps around the whole head, and some have just a few inches of fancy for an asymmetrical look. Wear them on the crest of your head or under bangs for a subtle sparkle!
Hair Flowers
On a romantic French braid or loose bun, nothing looks prettier than a dainty flower. Small paper flower clips or larger, colorful hair flowers like these bring a femininity that turns heads.
Dreadlock Extensions
Temporary dreads can add a hint of grunge to your look while at a festival but be removed quickly when the work week begins. If you are a bohemian goddess on the weekends, clip-in embellishments are made for you.
Big Bows
Go big or go home! Add a statement pop of color to your hair by adding one of the biggest trends of the season: a giant bow. The headband keeps it in place while you get on with your life.
Embellished Bobbies and Barrettes
Bobby pins are a perennial necessity, but they don't have to be boring. Jewels, metalwork and beading make these workhorses stand out in your mane. The same goes for geometrically shaped barrettes and other staples of the hair accessory world.
Dangling Halo
Give your hair a little va-va-voom with dangling halos of metal and feathers that drive the usual headband into reverse gear. There's no reason the back of your 'do doesn't deserve some love, too!
Knit Turban
No one needs to know you didn't have time to do your hair today! Pop on a colorful knit turban for a retro look that is perfect for poolside.
Flower Crowns
Boho and ethereal flower crowns have been super hot for a couple seasons, and this spring is no exception. Add some understated natural elegance to your ensemble while getting back to Mother Earth.