Have you ever had that searing pain in your chest after you've eaten? Or that awful bloated feeling in your tummy that makes you undo your jeans button? Perhaps the worst one is that acid taste in the back of your throat? Indigestion can happen at any time but is quite common after a meal. If you're fed up with digestive discomfort ruining your mealtime, then try some of these simple ways to avoid it:
Take The Time To Take Your Time
Most of us are really busy every day with work, home life and socializing. No wonder we have no time to eat! When we do grab a few minutes, food is forced down quicker than we can say 'yum.' This is really not good for our digestion! The less you chew, the more your digestive system and stomach has to do to break the food down later. And that can cause quite a few pains and cramps!
Balance
Your work life balance is a big part of the problem. If you don't take enough time for you, then you could be adding unnecessary levels of stress to the problem. Stress can cause indigestion and heartburn. It can feel so uncomfortable, you might even think it is a heart attack! Cut back on your working hours, reduce the intensity in the workload, and make sure you have time to relax at home.
Upset Stomach
If you're regularly suffering from an upset stomach, chances are you're beginning to get stressed out about it. When you can't regulate your bathroom breaks, you can't stick to routines or schedules. It's enormously disruptive and difficult to cope with. This could be a sign of irritable bowel syndrome. You might want to try some probiotics for IBS relief that could help settle your upset tummy and reduce the occurrence of flare-ups. This can become a very painful problem, so it's best to address it sooner rather than later.
Thanks to Pexels for the pic
And Repeat
Bloating and gas are horrible symptoms to have to contend with. They can be pretty embarrassing too. You can try taking a walk after meals to kick start your digestion process. This will oxygenate your internal organs so they can work more efficiently. You might also want to try avoiding certain foods that cause this to happen. Dairy can be a part of it. Reduce how much you eat at each meal to see if this resolves the problem.
Little Bits
Instead of eating a big meal once a day, try to break down your food into smaller, regular meals. This can reduce how much you're putting into your stomach at once. It can also prevent hunger pangs and discomfort from an empty tummy. It might even help you feel more energetic as it could boost your metabolism. By eating little bits often, you won't be reaching for the snacks. Try to eat away from your desk at a dining table to reduce the stress associated with food. It's thought to be more hygienic too so you can avoid tummy bugs. Be well.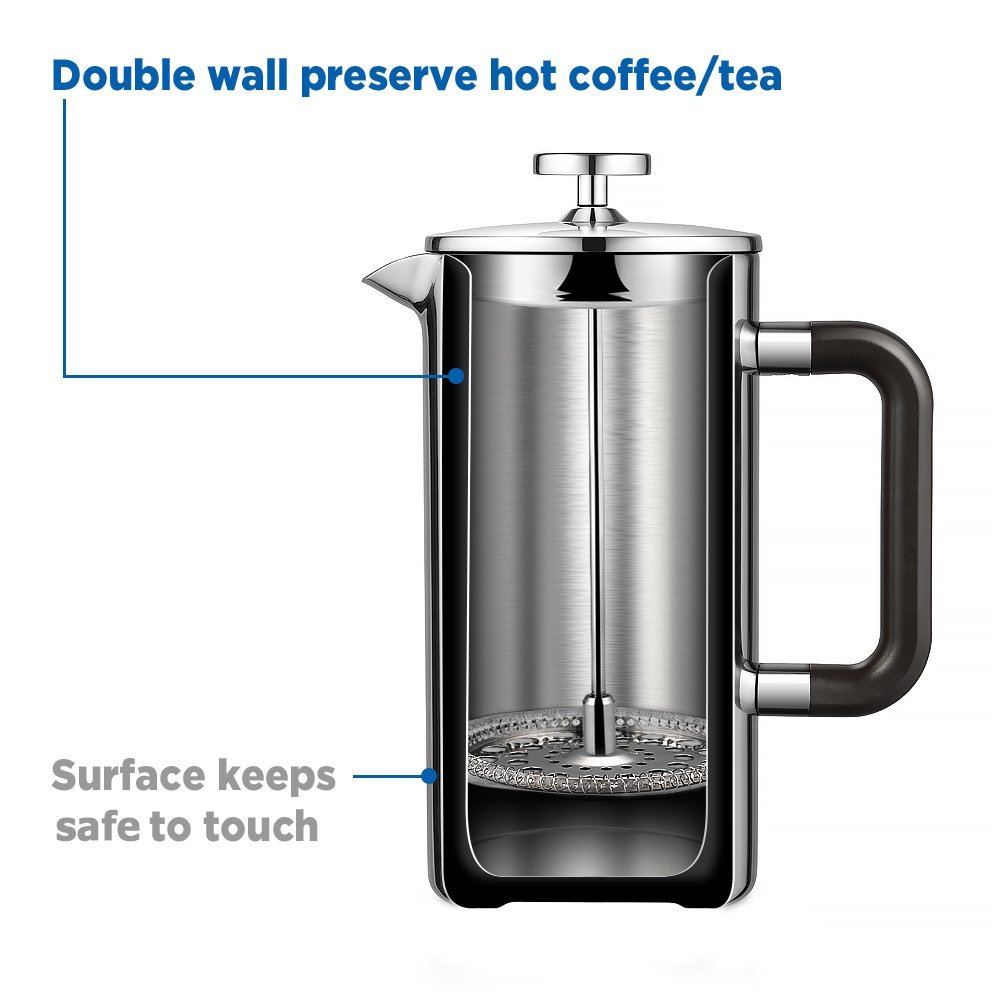 As for the kitchen utensils. There're a lot that we could choose from from the online stores even to the nearest mortar stores at the area. But on my opinion, you should have know what are the best utensil of appliances, perphas, that are useful on your end hence it can give convenient for you in the daily basis.
If you are asking me though, I have this one item in time that we, people, should have as this was a very essential appliance we can have which the coffee maker from the Ecooe.com. The coffee maker am telling was not the ordinary kind of coffee maker we know as the item was made over the stainless steels thus it made the whole pitcher a very handy and can bring out anywhere and everywhere you are, other uses this for their camping and even in their picnics, please do check the shop mentioned for you to see yourself on how great this pitcher is..
Ecooe stainless steel French Press is very reasonable and a must have for your kitchen because it does gives an convenient for you everyday as we got some of errands to do in very single day thus you should have an item, like this one, that can help you out to make life at ease..
The coffee maker has a double wall French Press which we usually see in the cafe that one produces the bwered coffee which we all want to smell because of the aroma of the coffee itself.

Image: Flikr
Whether a Birthday Bash or Christmas Corker – These think-ahead steps will help you enjoy your party as much as your guests.
Three Weeks Before
Make an invitation list.
For a large cocktail party, invite 20 percent more people than you can fit, since typically only 70 percent to 80 percent of invitees attend.
Decide on a theme, if you want one.
Make, buy, or borrow any decorations or music you may need to fit the theme.
Send invitations. These can be personalised to your theme as can matching custom thank you notes to send to your more generous guest s after the event.
Plan the menu – Assemble the recipes (choose only those that can be prepared in advance, perhaps even frozen, with just warming and assembling required on party day). Make a list of how far in advance each can be made, and compile a shopping list.
Line up any help you may need.
Consider hiring a high school student or a professional to help with pre- or post party cleaning or to pass drinks or appetizers, replenish buffet food, tidy up, and generally take some weight off your shoulders.
Two Weeks Before
Clean any crystal, china, and silverware you'll be using.
Come up with a playlist. The music should be upbeat and sufficient to last throughout the party. Do a first round of grocery shopping and cooking.
Prepare any dishes that can be frozen.
One Week Before
Clean the house thoroughly. This way, you'll need only a quick once-over before the party.
Arrange the furniture as you'll want it for the party, making sure that guests can move easily from one part of your house to another. Tuck away things that will be in the way, precious items that might get broken and any clutter. Figure out the lighting: Using low-wattage bulbs or candlelight will create the right mood.
Stock the bar.
Plan three bottles of wine for every four people, three to four cocktails per guest for a two- to three-hour cocktail party.
Three Days Before
Notify the neighbors to let them know you're having a party
Arrange candles, put up theme decorations, etc.
Specify a place for coats.
Make space in a closet and fill it with hangers. You could also choose a bed for coats or purchase an inexpensive portable garment rack.
Finish grocery shopping.
Make a detailed cooking schedule for your remaining dishes.
One Day Before
Set the tables/set up the buffet.
Buy and arrange flowers.
Finish as much of the cooking as you can.
Do as much prep (dicing, marinating, rinsing lettuce, etc.) as possible.
Give your house a once-over.
Day of the Party
Finish any last-minute cooking (This should be absolutely minimal!)
Place chairs – Don't worry about having enough seating for everyone; fewer seats will encourage mingling.
Display food.
One to two hours before – set out appetizers and snacks that won't spoil. Wrap them tightly to ensure freshness; tear off the wrap when the first guest rings the doorbell.
Greet guests as they arrive.
Things should be organized so you're free to mingle, not tied to the kitchen.
Finally – enjoy the fruits of your labour and PARTY ON!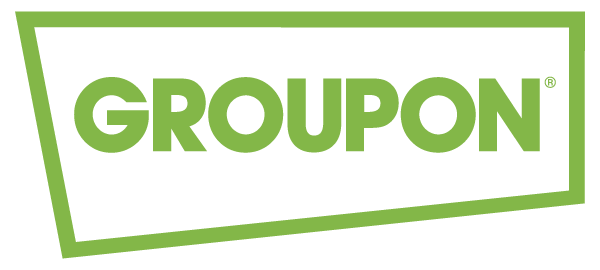 This is a sponsored post brought to you by: Groupon
There are a lot of ways actually that you can enjoy to maximized your shopping experience, especially, online. And one of it was using the coupon code or discounted code that these awesome coupon sites are offering, but please bear in mind that not all the sites that offers codes are this legit and can me trusted because there's still some dummy sites out there that uses this kind of scheme just to have gain popularity and worst to have earned by phishing which we need to avoid to happened right? that is why I made this post up for you to know the most reputable and legit coupon site to consider and that was Groupon.com, the shop built its reputation online and has a lot of brands listed to their page which made them in lead for all the coupon sites today.

The site offer a bunch of Groupon Goods that you could choose from with, they have fashion finds,outdoor goods, home decor and even a baby stuff name it and they have it all. Other people calls them one stop shop especially mums as they bought all their daily necessities in here toiletries and groceries. You can check them all over the site mentioned and grab your in need stuff, of course in very reasonable prices.
There has been a lot of buzz in the fitness world about clean eating recently. If you've been, encouraged to try it, but are not sure where to start, check out these easy step by step guide.
What is clean eating?
First of all clean eating a lifestyle change rather than a diet. You will need to keep this up over the long term rather than doing it for a few weeks just to lose a few pounds and sculpt your abs.
Clean eating is about consuming nutritious, unprocessed food that fuels your body for your workout and everyday life. You can work harder at the gym, because the foods are unprocessed and you are nourishing your body with all the things it needs. As well as cutting out the harmful additives that it does not need. Your body struggles to efficiently metabolise processed foods because they contain such a high amount of sugar and fat. This ends up being stored instead of used leading to weight gain and other health problems.
Why do it?
So why eat clean? What will you get out of it? Well, you can expect to lose weight or maintain a healthy weight if you are already there. Its easier to workout as your body has real fuel to work with. You will consume lots of good fats which are good for brain function, memory and joint health. You will also have a lot of fibre in your diet, which is an excellent aid to digestion and many more natural nutrients and vitamins so your body will function well.
The first step
The first step when you are trying to clean eat is to get hold of a list of acceptable foods like this one. You will find that you can eat any fruits and vegetables, meats and dairy should be whole fat and organic. Cereals and bread should have a high seed and nut content and limited to around a single portion a day. Unlike the Paleo diet, you can eat as many beans and legumes as you like, so it's great for vegetarians too.
Go through the list and highlight all the things that you know you like. Then you need to go through it a second time and highlight the items you're not sure about or be willing to try once. Variety is such a key element of clean eating, and you can't get all the nutrients you need from eating the same thing all the time. So when you have your 'willing to try list', make sure you include at least one of these on your shopping list every week. By doing this, your will expand the range of food you are eating and stopping you getting into a rut and eating the same old thing. You'll probably be surprised at how many of them you actually enjoy.
Meal planning
The next step is meal planning. Once you know what you can eat, you can decide the meals that you will have each week. Just plan and shop for one week at a time, so your fresh ingredients don't go off. You will need to plan out your breakfasts, lunches and dinners. Don't forget to include some clean eating snacks for after your workout or when you're feeling peckish.
Shopping
Once you have your meal plan for the week done, go through each meal and write down the ingredients on your shopping list. A great tip here is to order you list in the way the supermarket is set out. This makes it so much easier when you get in the store, and you can miss out the aisles that have all the chips and cakes in.
Meal prep
Once you have bought all your clean eating ingredients, you will need to prep your meals for the week. Meal prepping is such a good idea because it's easy to go for something naughty when you're hungry. But if you have a healthy clean meal already prepped you are so much more likely to stick to your plan.
You can #mealprep lunches for the week on a Sunday afternoon. This means you will alway have a healthy option to take to work or school. Cook your protein, add veg and a complex carb like sweet potato or quinoa. Don't forget spices and herbs to give it some flavour. Then put each portion in an individual lunch box and store in the fridge until needed.
Snacks
It's important to have some clean snacks on hand for when you get hungry in between meals. Unsalted raw nuts and seeds are easy to carry around with you, as is a banana. With a bit of prep, you can make your own popsicles or some home baked treats. By swapping the processed elements of a recipe with raw and unprocessed ones you have still have brownies, cupcakes and cookies. If you're not much of a home baker, then try the cookies made by Hampton Creek. They are a bit different to your usual food manufacturers as they promote healthy ingredients and sustainable way of farming. You can watch Hampton Creek here at YouTube to get some more info on their ethos.
To cheat or not to cheat?
Ah, the eternal question. Should we have a cheat day or not? Well, you might not like the answer but with clean eating, it's a no. Cheat days are for diets, and clean eating isn't a diet, it's a lifestyle change. You are are eating food that is nutritious and delicious every day so you don't really need an entire day to cheat and eat rubbish.
There will be occasions when you eat something processed, and this is not the end of the world. Eat it, enjoy it, and move on, just don't let it become a habit. You have to live your life, and you can't eat perfectly 100% of the time unless you are iron-willed. As long as you stick to the plan for a minimum of 80-90% of the time, it will work for you and make you healthier and slimmer.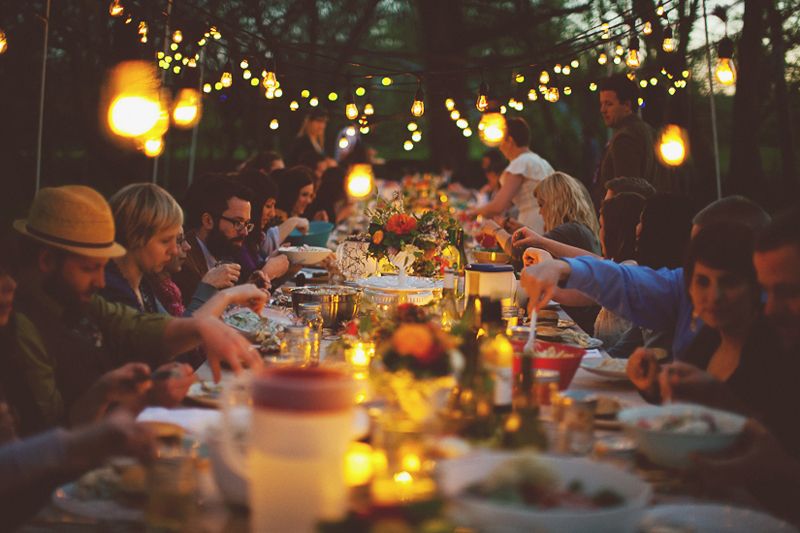 A dinner party is a good opportunity to enjoy fine food and beverages with your closest friends. A party that is well put together will be something they are sure to talk about in the future. Here are some tips for putting together a memorable party with a delicious menu.
Table and chairs
If your table and chairs are not comfortable, then it is hard to have a great dinner party. Make sure that you have enough chairs for the amount of guests you have coming. If you don't, then there are some elegant options such as a bench or small sofa that can be pulled to the table. If your table is not elegant enough for the type of party you are trying to achieve, then you should use a beautiful tablecloth. There is just something about a white tablecloth that lends a touch of old-fashioned charm to even the simplest table.
A well-planned menu
A dinner party should require careful planning of your menu. If you are cooking the meal yourself, you want to make sure to time the meal so that each dish is served at the right time and temperature. If you need to, you can use a warming plate or similar. If you are aware of anyone on your list having food allergies, then take greater care when planning. Be careful not to plan more courses than you can reasonably manage.
Traditional crystal glassware
The beauty of glass is often underrated in the modern age. Part of this is due to the enormous quantity of inferior and dull glassware being produced cheaply. A set of high-quality crystal glassware adds a lot of charm and class to any dinner party. Your favourite beverages will shine and sparkle. There are also a variety of vases that come in many colours for you to showcase your freshly cut flowers on the dining table.
Beverages
The type of beverages you serve is largely a matter of personal taste. Many people enjoy pairing wine or champagne with foods. If this is the case, you may want several types of wine glasses to better showcase your excellent wine choices. Several crystal pitchers of good-quality water are essential for a long dinner party.
Serving dishes
Proper serving ware can highlight the beauty and deliciousness of your food as well as help keep it the right serving temperature. If you have a favourite dish such as devilled eggs then you may want to invest in a devilled egg dish suitable for a larger crowd. A cut crystal butter dish adds sparkle to your table.
Cloth napkins and napkin rings
Paper napkins are great for informal events, but they have no place at an elegant dinner table. Cloth napkins can be reused many times and are inexpensive. Napkin rings can be made of many different materials, such as wood or metal. Plastic is okay, but it doesn't have the charm of a handsome walnut or engraved metal ring.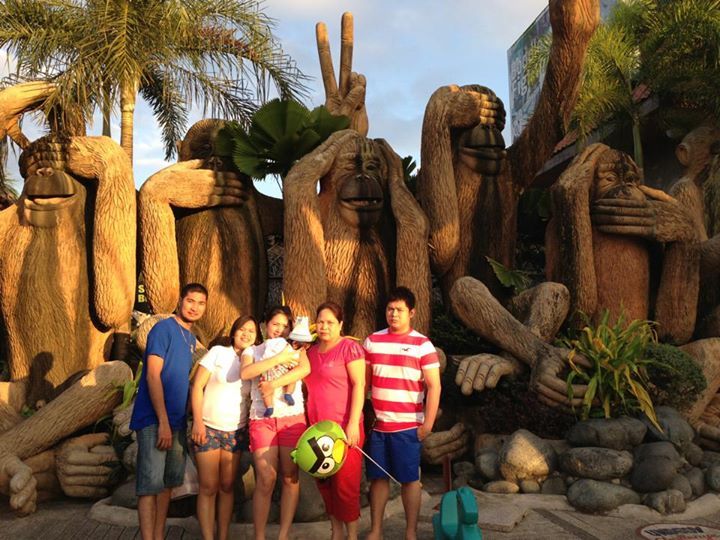 Enjoying the rest of the day with family is the most memorable and a must do while you're having an vacation. Because at this time, you can catch up with them and tighten the bond that has been loosen for awhile due of lack of communication. At my part, though we used to talk almost everyday via Skype and yet that's isn't enough to learn on what's happening to them in the counter part where I am, hence I really looking forward to have fambam as I got home for an short vacation.
In the one humid day, we've decided to drove off going to the north with no definite plan where to go. Good thing I got a friend who suggested us to visit this place called " Isdaan" fishery in English if I am not mistaken.. Actually, it is kinda resto type where they just added some attractions and you can either play as you want..They have these mini carts for both adults and child that you can ride up for free and they neither has this mini boats on the other side that is free to try as well.. You better bring an extra clothes as you keen to roam the whole place and play..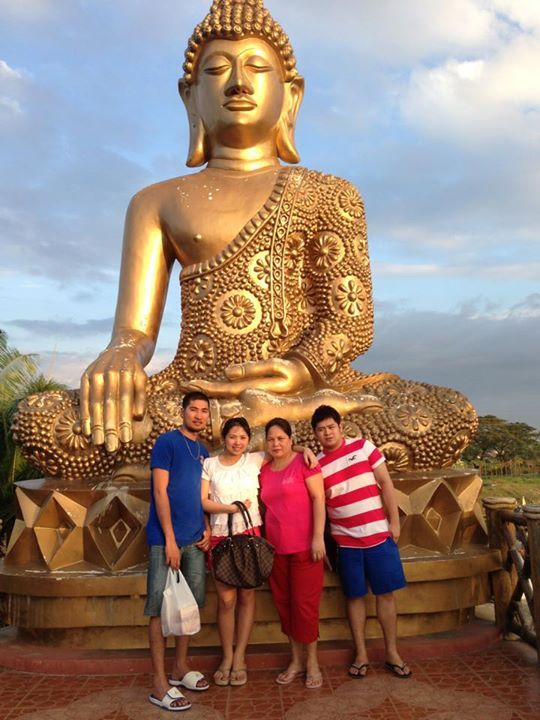 It seems we were on Thailand, right? I simply love the ambiance – It's pretty calm and fresh air you get. That is why we cant help ourselves to have an snap everywhere.. Bad thing, my father cant make it here due of this personal circumstances but soon as I got my other vacation am surely bring the whole family again in here..
If you want to pleased me,you better yet bring me some food to bite on or bring me a to place where I can indulge myself onto mouth watering foods in my plate… Yes! that's how simply it was. This recently, me and my loving husband are got stumbled upon to Pala casino as our way on distressing ourselves, actually we used to roam the nearby cities as we got an free time especially in the casinos for us to have an idea on how the dealers works. Because as you know we are into gambling field as I am and hubby is an Casino dealer, too.
After the tiring observation we both decided to try the casino's buffet dinner since we haven't eaten yet for a day hence we better filled up our tummy some delicious dishes.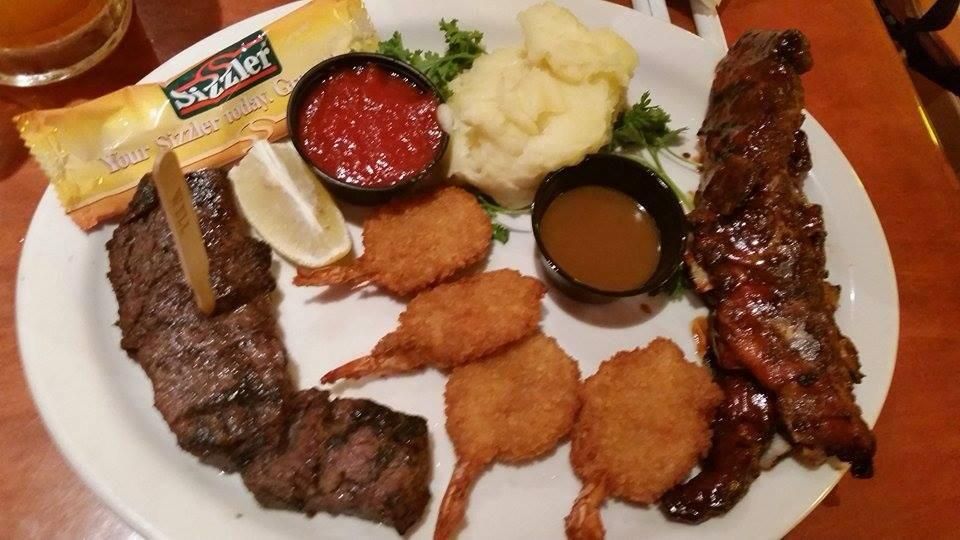 Me personally, I prefers anything that are grilled or fried because they're easily to digest thus in some reason I dont gain much weight as I eaten them unlike when I eat dishes that has this sauces on it. I dunno, I think it matters on the type of metabolism yo had, right?
For this brunch we've paid for a total of 50 bucks for both of us and Imma say it's worth it because I got to eat all the dishes am craving to eat for long time already.. ehhe Okay, that will be all and please check back me here for more food posting as well some of my personal interests. Thank you and have yourself a lovely weekend