Camiguin is a volcanic island province situated in the Bohol Sea and officially part of Northern Mindanao or Region X. Its name is definitely well-known—for sure you've heard a lot of "Thank you, Camiguin" jokes—but not many people can say that they've actually been there. In fact, despite its relative popularity, there are still considerably fewer tourists who visit Camiguin. 
This only means that if you're planning to book a Camiguin tour package, you can fully enjoy the destinations you visit. Be prepared to be amazed by these sights and experiences.
Sunken Cemetery
You can't go to Camiguin without visiting its most famous landmark: the Sunken Cemetery. Located in Barrio Bonbon, this historical and cultural site has been declared a National Cultural Treasure. It's also a sought-after dive site, since the old gravestones have already been covered by corals. There are also plenty of sea creatures that have settled into the stones and ruins.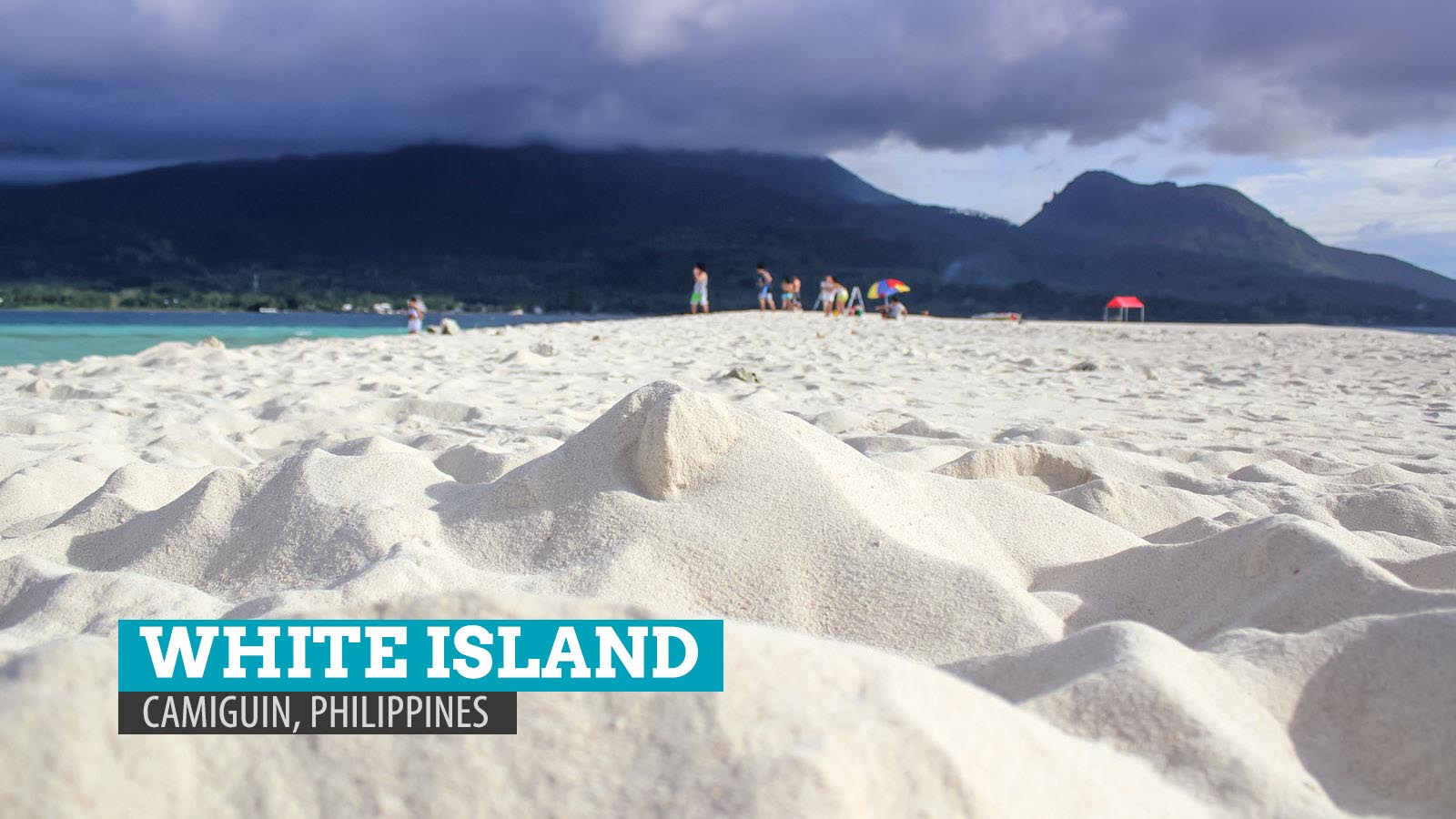 White Island
Another popular spot in Camiguin is White Island, which is actually only a small horseshoe-shaped sandbar situated north of Mambajao. It's perfect for sunbathing and swimming, as well as for taking gorgeous photos of the sky, sea, and sand. (#Instagrammable, for sure.) Depending on how strong the waves are, you might also see the island "changing" its shape. A word of caution: there are no trees or any other sort of shade on White Island. It's best to bring your own umbrella or hat, plenty of sunscreen, and a lot of water to drink if you're planning to stay long. 
Mantigue Island Nature Park
About 3 kilometers from the main island of Camiguin, you'll find Mantigue Island. It's home to the simple yet breathtaking Mantigue Island Nature Park, where you can explore the beach and the surrounding jungle. The park is a protected area, which helps keep its pristine condition. It also ensures that the animals that make their home in the jungle aren't hunted. Some of the most popular activities here include riding on glass-bottomed boats, allowing you to see the corals and fish without having to swim or snorkel. This is perfect for young kids who might be a little scared of the water. You can also catch some views of Camiguin Island and appreciate its beauty from afar.
Ardent Hot Springs
Want to relax and feel your stress float away? Take a dip in Arden Hot Springs, where the waters are heated by Mt. Hibok Hibok and nearby volcanoes. The sulfuric water is also said to have healing properties. Even without these health rumors, however, just sitting in a pool of warm water is already utterly relaxing. You can even try to sit under the waterfall to get your back and shoulders massaged for a bit. If you want a good night's sleep, visit the springs late in the afternoon or at night.
Sto. Nino Cold Springs
For those who prefer a cool bath over a hot one, Sto. Niño Cold Springs might the better destination. While the resort in the middle of the jungle is man-made, the cool water in the pool is all-natural and comes from the springs of Mt. Mambajao. The water passes through the mountain's multiple layers of minerals, which means it's naturally clean without the aid of chlorine or other chemicals. Sto. Niño Cold Springs is the perfect retreat in the middle of a hot day, before you continue with your Camiguin tour.
Tuasan Falls
If you already visited Sto. Niño Cold Springs, then you should definitely drop by Tuasan Falls. Simply ride a multicab or habal-habal and ask to be dropped off at the path leading to the falls. From there, the falls is only a short walk away. Once you get there, you'll be greeted by a gorgeous view of Tuasan Falls surrounded by big boulders and cliffs and framed by greenery. As a bonus, Tuasan Falls retains a serene and peaceful ambiance despite it being a popular tourist spot Camiguin. 
Katibawasan Falls
Another popular waterfall in Camiguin is Katibawasan Falls. Like Tuasan Falls, Katibawasan is easily accessible. Moreover, there's no need to hike to reach the destination. Once you come to the end of the winding dirt path, you'll immediately see 250-foot-high waterfall. Aside from swimming in the pool beneath the falls, you can also bring some food and have a picnic since there are tables and chairs provided nearby.
As you can see, Camiguin has a lot to offer. The sights and activities on this list, plus more you can discover, are sure to transform "Thank you, Camiguin" from a lighthearted joke into #VacationGoals.
There are quite a few reasons why one needs to vacation in Palm Springs, CA. Not the least of which is the amazing golf opportunities. Here are some of the best and neatest reasons why Palm Springs should be next on your vacation list.
1. Firstly, there is the airport, which is completely outdoors. The weather is extremely pleasant in southern California during most of the year. If you happen to be vacationing with small children, the airport acts twofold as it contains a playground for them to play in.
2. There is a ton of history about the valley in Palm Springs. During the Golden Days of Hollywood, Palm Springs was a playground for the ruling elite. In current days, there are guided tours which can take interested visitors to all of the different sites.
3. While summer can be very hot in Palm Springs, there are numerous resorts which have deluxe sprawling pools to cool you down. Plus, it rarely ever rains there, so worshippers of the sun have a lot to look forward to.
4. There are several palm springs golf tournaments that happen at the various golf courses in Palm Springs. Even if you are not actually into playing golf, it is a great and easy way to spot celebrities "in the wild" and give everyone back home something to talk about.
5. There are also quite a few restaurants in Palm Springs serving up the most delicious of foods. The landscape is dotted with everything from steakhouses to trendy vegan restaurants and everything in between.
These are just a few of the reasons why you need to make sure that when you are putting together a list of possible vacation spots, Palm Springs is at the top of the list.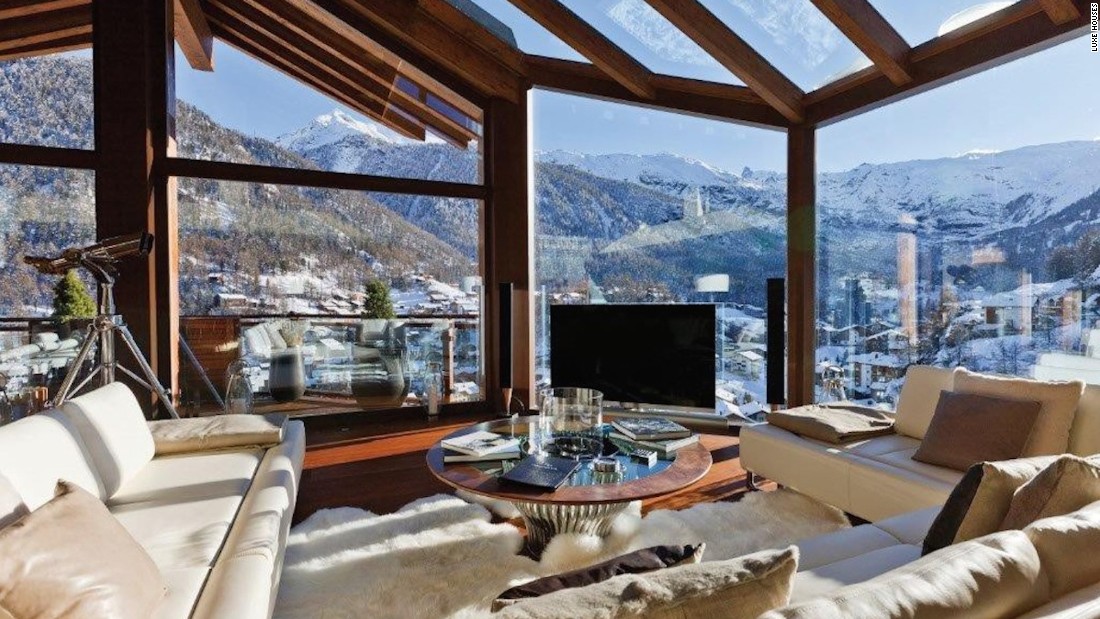 When the dirt and grime of everyday life becomes too much, it's time for vacation. If you find yourself having a hard time focusing at work and you can't remember the last time you took any time off was, should probably begin looking for rental options, preferably at the beach. There's just something about fresh air and ocean breeze that restores and revitalizes even the most tired soul.
And if just reading those lines maybe nearly salivate at the mouth, consider looking for rentals on Bald Head Island. This beautiful, North Carolina Island has plenty of amenities and ways for you to pass the time will you're there.
If you're a fan of sports, there our golf courses with 18 holes fun, and also tennis courts I give you plenty of chances to stay active and maybe make a few new friends. The Island itself is equipped with numerous walking and bicycle courses so you can explore the old-fashioned way. If you would much rather lounge and a boat with a rod and reel, you can find numerous opportunities to go fishing all over the island. And of course, you can go swimming.
If you're a fan of more extreme sports, you can rent a kayak break and new and explore the island waterways were even go out into the ocean itself. And if you prefer ecliptic sports, croquet is an option—although if it is your first time, you might want to take lessons!
All rental homes on the island come with cable TV, DVD player, a fully equipped kitchen with refrigerator, stove and oven, and microwave, as well as a washer and dryer for doing laundry. Come to the island and stay as long as you need to rest and recover before you head back to the grind of everyday life.
If you're going to be traveling a long way from home sometime soon, you're probably already planning things and looking forward to your chance to get away. That's all well and good, but have you thought about your personal safety and security? These things will need to be near the top of your list of priorities while you're traveling. Otherwise, you could face disaster.
So which steps should you take to make your trip safe and secure from start to finish? You can find out by scrolling down and reading on right now. It's even more important to take note of these measures if you're going to be traveling by yourself.
Have a Secure Spot for Everything Important
As a traveler, you're probably going to need to take a lot of important things with you on your trip. If you don't have a secure location in which you can store each of these things, you will end up with a problem. You should know exactly where your passport and other travel documents are at any one time. And you should also have a secret and hidden spot for important things like extra money. Basically, anything that people might be lost or that people might want to steal from you should be protected and guarded very carefully indeed.
Try Not  to Look Like Too Much of a Tourist
When you look like the kind of person who's literally just stepped off the plane, even if that's exactly what you've done, you instantly become a target for the petty criminals in the area. You need to be able to stand out as someone who's capable of looking after themselves and not being a target. You should try to blend into your environment as quickly as you possibly can. That means being a little more streetwise than most tourists in new locations, so do some research and know what you're doing and where you're going before you even arrive.
Use Licensed Transport Only if Possible
If you're going to be using a lot of public transport and taxis to get around your location, you will need to make sure that these location are properly licensed. If you can do that, you will find that you stay safe and don't put yourself at risk. But once you find yourself in an unfamiliar location and you start taking rides in unlicensed cabs, you will be putting yourself at risk, and that's the very last thing you need when you're trying to stay safe and out of trouble. So always look out for the signs that a taxi other form of public transport is fully licensed.
Find a Secure Place to Stay
Your accommodation will obviously have a huge impact on how secure your stay is as you travel. If you're staying in an insecure and poorly kept form of accommodation, you will feel even less safe. For long-term stays in Indonesia, you can visit rumahdijual.com/medan/perumahan-murah. And if you do decide to take the hostel route, make sure you only use the best hostels with the most stringent safety and security procedures in place. You need to feel safe where you are, and you won't be able to do that until you've found the right place for you.
Moderate Your Alcohol Intake
If you're alone in an unfamiliar part of the world, you need to be very careful indeed when it comes to consuming alcohol. You don't want to be that person who drinks too much and ends up being exploited. There are many things that can go horribly wrong for you if you get drunk and have no one else around to properly look after you and make sure you don't get exploited or taken advantage of in any way. You could end up being rubbed or worse if you're not careful, so don't drink too much in one go and keep an eye on your overall alcohol intake.
Don't Publicise Your Every Movement
This is a mistake that many modern travelers make, and it's a particular problem when you're traveling by yourself. Social media makes it so easy to track every little movement you make. But what if someone wants to know where you so that they can do you harm or steal from you? They're not nice thoughts but they should definitely be going through your mind. If you do want to post every move of your trip, you should set your social media accounts to private first so only people back home can see.
Make Friends But Be Careful Who You Get Close To
Traveling solo can get pretty lonely sometimes, and you'll want to make friends while you travel. There's definitely nothing wrong with doing that, you just need to be careful about how you do it. Find tips on how to do it the safe way at http://www.adventurouskate.com/how-to-make-friends-while-traveling-solo/. There's nothing wrong with meeting new people and making friends, but you shouldn't completely trust people right away or get too close to them because you never know what people's intentions are.
Keep the Number of the Embassy Nearby
If the worst comes to the worst, you're going to need to visit your home country's embassy in your current location. You need to know what the phone number of the embassy is and ideally where it's located. That way, you can get in contact with them right away if you experience any problems. This is where you have to go to if you lose your passport or experience any hassles like that. They should be able to help you out and get you back on track, so even if something like that does happen, it doesn't need to completely derail your trip.
Nothing is more important than your personal safety when you're traveling a long way from home, especially when you're doing so alone. It's up to you to put these safety and security methods in place, but the pointers above should get you on the right tracks.
Your wedding is supposed to be the best day of your entire life, second only to the birth of your children. Your hen party, on the other hand, is to celebrate what little freedom you have left, so it's just as important and needs to be just as perfect. If you're the maid of honour, then it's probably you that has to plan this important occasion, which can be pretty stressful, especially if you've never had to plan one before. Here are some great tips to help you out, and ensure that the bride's big day is one to remember.
Ask The Bride
The first thing that you should do is see if the bride wants to help out with the planning. They might have a picture already in their head of what they want their hen party to look like, and the last thing that you want to do is shatter this dream. However, the bride is usually bogged down with planning the rest of her wedding, so she will likely give you most of the power. If you're unsure of anything though, don't be afraid to check with her.
Plan For Your Guests
The hen do is about the hen, but you also need to make sure that her guests are comfortable and can have some fun. The boys might be looking for bucks parties boat hire, but this might not suit the hens, especially if some of them are pregnant. Plan activities that suit all of the guests, make sure to have non-alcoholic drinks available, and check if any of the guests have any food requirements that you should know about before you book the food.
Give Plenty Of Notice
As soon as you know the date of the hen do, be sure to let all of your guests know. It doesn't matter if you add them into a Facebook group chat, send them a text, or a formal "Save The Date" invitation as long as they know when the hen is, where it is, and how long it's going to be. After all, some hen parties last a few hours, and some last a few days. Let them know at least a few weeks before, to avoid any clashed commitments, and to give them enough time to find childcare.
Don't Over Plan
You should definitely have a plan for the hen do, whether it just be written in the notes on your phone, or sent as a formal itinerary to all of the guests. However, what you want to avoid doing is over planning anything. If your bride is having fun just chatting with her guests, she doesn't want you cutting this time short because you have to fit three different party games into the next half an hour. Let everyone know the important things they should be doing, but learn to go with the flow a little.
A hen do is an incredibly important part of the wedding build up, so follow these tips to get it perfect for your bride.
Image via Pixabay
So, you're finally taking the plunge and moving to a new home? As you've almost certainly found out within a few minutes of making the decision to move, there's plenty that can be stressful about switching homes.
If you're anything like the typical mover, you've probably been overwhelmed to realise just how many different things you actually own. You've probably also held your head in your hands on more than one occasion, and lost yourself to the feeling of stress and dread that you might have to spend weeks packing everything into boxes before you even have the chance to enjoy your new home.
Keep up your morale, however. Moving to a new home, and especially the journey to buying a house, can and should be some of the most exciting and enriching experiences you can have. Once you're all set up in your new residence, you can expect to feel wave after wave of satisfaction and happiness washing over you.
The trick is just in making sure that you get the best possible start in your new home, and don't have to spend too long surrounded by un-opened boxes of stuff, eating takeaway for each meal.
Here are some essential tips you should take to heart, for getting the best possible start in your new home.
Leave the junk behind
The first step to getting the best start in your new home, is making sure that you don't unnecessarily bring across all the junk that's weighing you down in your current one. Some of this will be literal junk, in the sense that it's stuff you should have gotten rid of long ago but never got around to — broken appliances, a collection of old newspapers or food wrappers, for example.
Some of it will also be stuff which you wouldn't necessarily consider junk, but which nonetheless has no real benefit to you, and may even drag you down emotionally or just take up space as clutter which could be better used storing things that you actually get some use out of.
Examples here could include gadgets which you bought on a whim but never used, clothes which you haven't worn in years and don't really like, but cling to out of habit, and so on.
Space is valuable, and having an uncluttered living space is one of the best overall ways of creating a sense of tranquillity in your home.
When sorting through your belongings and preparing to pack, make a point of ditching everything which isn't either useful to you in a realistic way, or which doesn't make you smile for one reason or another. If it's not a treasured heirloom or trinket, or something that serves your needs, let it go.
Get any essential work done as early as possible
Moving homes — especially moving into a newly purchased house — can involve the need for a lot of cleanup. It's not unusual to arrive in your dream home, only to find corners of mess sneakily concealed in different corners, or various partly-broken things which you hadn't noticed during your viewings, but which nonetheless are going to need the help of an expert to fix.
You want to get all of this stuff sorted out as soon as possible, because the longer it endures, the more of a headache it's going to be for you, and the longer it'll be issuing an IV drip of stress into your otherwise blissful new living experience.
Wherever possible, you should thoroughly survey the home before even moving in, and make whatever arrangements you can to get those issues seen to before your arrival. In practice, though, you'll likely have to deal with these things once you've already moved in.
This isn't the end of the world, but it is important that you make a priority of getting the ball rolling as soon as possible. Noticed a bunch of builder's rubble half-buried in the garden? Spend a weekend digging it out if you can, or else call a landscaper. Have a leak in the ceiling, or notice a draft in the living room? Contact the necessary professionals as soon as you're able.
Don't let little issues like this ruin the euphoria of the move.
Start with a new cleaning rota from day one
Just about everyone has the best of intentions when it comes to cleaning; they subscribe to the ideal that living in a clean house is a great thing indeed, and believe that even if things get messy from time to time, they'll soon get a handle on the situation.
Often, this doesn't really come to pass, and the house continues to exist in a state of semi-mess at any given time. The reason for this isn't because homeowners across the land have fatal character flaws, but instead because maintaining a clean home requires the right set of habits to achieve day-in and day-out.
Start as you mean to go on, by implementing a cleaning rota as soon as you move into your new home. Even if you life by yourself, having a set schedule for which days of the week you'll clean various rooms, take out the recycling, etc., is a great hack for staying on top of things.
Figure out your design and style template in advance
Your new home shouldn't just be a place where you sleep and shower around work and social activities, it should be a place which makes you feel alive, happy, and content. A home is, partly, a canvas which you can project your interests, desires, preferences and tastes onto.
To get a proper handle on the aesthetics of your home from day one, begin with a clear design and style vision which you intend to see realised in the home.
What colour-schemes do you prefer? Are you more of a "rustic", or "modern" person? Do you feel more inspired by minimalism or artistic presentations and arrangements?
By having a clear design vision, combined with the blank slate of a new home, you can achieve remarkable design feats with minimal effort, and keep the aesthetic consistent in the months and years to come.
When heading out on a travelling adventure, there is a list of things to think about, from what to pack to where to go. And one of the most significant things you need to think about (hopefully in advance) is where to stay. The levels of accommodation you can utilise differs depending on location and your personal budget. Obviously, if you're heading out on a student bank account for your gap year, what you can afford will differ from a millionaire island hopping. What you want out of where you're staying will be a big part of deciding where to stay – if you're looking for an authentic, cultural holiday or want an all-inclusive, sun, sea and beach deal.
Travelling might mean that you're visiting every state in America, or every island in the Indian Ocean one after the other. Or it could just be a week-long break, and you're taking the opportunity to go somewhere new. 'Travelling' is about seeing different cultures and seeing places, not just sitting in a hotel all week. Venture out and see the world, there are some fantastic places to see, and a wide range of places to stay while doing it.
Here we'll look at some of the different types of travel accommodation you can get, and the various levels within each category.
Camping
Camping can be a great way to see a new country, being out in the mountains, forest, open land, it can be truly beautiful. However you do need to be aware of the laws around camping in that country – some places let you pitch up anywhere, and some have strict rules about that sort of thing. If you don't fancy erecting a tent, but like the idea, then why not go glamping? Glamourous-camping has been on the rise for years and can be a great way to combine comforts with the great outdoors. There are fantastic glamping options in safari lodges and reservations, allowing you to maintain your creature comforts while being in the middle of nature.
Hostels
Hostels have had a reboot over the past few years and don't have the same, lousy reputation that they used to have. Hostels are the top choice for backpackers of all ages – they are easy to find all over the world, and are pretty cheap no matter where you go. The only differences you will find with hostels is whether they use communal dorm rooms with or without an en-suite. Some places, like Rome, use four-man tents, fitted with bunk beds and power sockets – so at least you can keep your devices charged. A lot of glamping-type hostels have a campus feel to them, with a basic restaurant, shop and pool. Dorm ones, especially in a city, tend to be more of a B&B, or just B, set up.
Hotels
Everyone is used to the star system hotels use, and it's a pretty good indicator of the level of the hotel. The best, of course, is a five-star rating, and a one star should probably be avoided at all costs. Hotels are a great option while travelling if you have a little more to spend and are going to be staying in one location for longer than a couple of days. You can go B&B – which will include a large range of smaller locations, and can be a bit more of a reflection of the local culture. Or half-board (breakfast and dinner included,) or all-inclusive, where everything – including the bar – is included in the price. If you're going all-inclusive, it might be worth opting for the higher rated hotels, so that you know that the service you're paying for, for the majority of your holiday time, will be excellent.
Renting a room
Thanks to sites like Airbnb, renting a room has become a lot more popular. Whether it's in your country or state, or somewhere halfway across the globe. Plus, with these sites, it feels a lot safer to be staying at some stranger's house. Yes, tit still has it's dangers, and Airbnb did receive some backlash over incidents a couple of years ago. But it can be so simple, and cheap to do. The difference with booking a room through this sort of avenue, rather than with a travel agency, means that you don't have to pay for the middle man. But you also have to book your flights and transport yourself – so if you're someone who likes everything sorted in one place, then you might want to consider a different option.
Renting a house
Apartments, houses, villas, chalet – they all fall into this category. The different levels all depend on how much you want to spend. Renting a one-bed flat in Germany will be cheaper than a villa in the Maldives, for example. You also need to consider what facilities you'll want – wifi, driveway, in a town or out in the sticks? All these will affect what you can get for your money. But if the price isn't an issue, there are some amazing places you can look into renting; Old Town in Prague feels like you're stepping back in time, and offer some historical locations to rent. House rental in Singapore is high on the list with its extensive mix of cultures, it can be a great option. Glass Igloos in Finland to watch the Aurora Borealis every night. Or even classic medieval castles across England.
Your style is your personality. Consequently, it's easy to understand why everyone loves styling their interior décor. After all, wouldn't you love to spend your time in a home that makes you feel good and safe? That is exactly what interior décor is about. While it can be too easily dismissed as a form of home vanity, don't be fooled. Interior décor is essential to establish your territory and to give you mental and emotional strength throughout the day. If you recognize yourself in your home, you will naturally feel good in it. As a result, the shopping anxiety for home improvement projects is a never ending one. Will you feel better with red cookware? Should the wallpaper be flowery to soothe your mind? Unfortunately, these difficult questions are for you to sort out – there is no right or wrong; simply focus on what creates a positive emotional response. But there's an underlying obstacle for all interior décor projects: They are often expensive. Don't worry though; here are a few ideas to design your custom made décor for less.
A Sophisticated Minimalist Décor That Doesn't Cost A Dime
Minimalist kitchen
If you like the feel of sophistication, you will probably love the idea of a minimalist décor that focuses only on the essentials. For most homeowners, the minimalist décor is a sign of luxury and highly expensive items. While this is true, there's nothing that stops you from taking the cheaper path to minimalism. At the core of an aerated design, there's the need to get rid of everything that serves no purpose. In other words, a minimalist décor is what you get from decluttering your home. Most of the items you don't want to keep can even be sold if they are in good condition. Think about the clothes you don't wear, the old books and toys that you are not interested in, and even your old wedding dress. Selling these enables you to embrace the minimalist approach while making money at the same time.
The Dream En-Suite For Less
Maybe your idea of a luxury décor that makes you feel good is not about minimalism, but about having everything you need at hand. For most homeowners, it's about adding value to the home, and more specifically with an en-suite bathroom for better effect. That is exactly the kind of things that can make your neighbors turn green with envy! Don't believe the idea that en-suites are expensive. You can design perfectly functional and cheap bathroom suites with a little of DIY love and planning. But do make sure you've measured everything before you order the bathroom parts. Bad planning can be very expensive.
The Romantic Cottage Style For Under $50
If you're one for the flower and pastel colors of the romantic cottage style, you will love the idea of giving your home a cottage revamp simply using DIY skills. For instance, everyone has a soft spot for the vintage look, but did you know that you could easily recreate a distressed paint effect on your favorite pieces of furniture? All you need is a brush, some paint and an afternoon of work.
Decoupage on a chest of drawers
Additionally, if you want to create a romantic accent in the room, there's nothing better than using decoupage on a piece of furniture. Imagine a charming flowery chest of drawer in the bedroom: Is there anything cuter for your bedroom?
A destination wedding gives you the opportunity to have the happiest day of your life somewhere truly amazing. It can be expensive, but it can also potentially lower the costs of your wedding as only the most important people will likely come. Then you can focus on one of the most important days of your life with the most important people in your life! Here are 4 destination wedding locations that will blow your mind:
Jamaica
There are an abundance of incredible places you could tie the knot in the Caribbean, but Jamaica is one of the best. There's a whole lot of culture, such as reggae, and of course a fun loving laid back atmosphere. Beaches and palm trees are everywhere, but that's not all you'll get with Jamaica.
This place can be one of the most affordable, but you can also marry on the luxury end of things too.  There are even villas that come with their own private chefs. Avoid March as it's spring break season, and you don't want it to be too crowded and rowdy. Hurricane Season is June – November, so those times are best avoided too.
Hawaii
11 of the world's climatic zones can be found on the island of Hawaii, and it has a dramatically varied landscape. Having a Hawaii wedding is great, as there are so many things you and your guests can do. How about exploring the tropical rainforest, or going horse riding? Snorkeling is also an amazing past time here, but you could spend your days just relaxing on the beach if you really wanted to. Dry season is May-October, but it's pretty lovely year round. Showers are short and mild in the winter. Maui is one of the most romantic islands, filled with rainbows and waterfalls, but make sure you look into other areas, as there may be one more suited to you.
Australia
Australia is a very friendly and active location, perfect for couples who are vibrant and healthy.
You can enjoy gorgeous landscapes and urban cities here. Australian Shiraz and Chardonnay are something you won't want to miss out on, so make sure you serve these at your wedding!
You and your guests can enjoy white water rafting, scuba diving, and snorkeling amongst other fun things. For those who may want to take it a little slower, there are zoos and Kangaroo island to enjoy wildlife. December – March can get very hot, so bear in mind you may get uncomfortable. You'll want to think about this when selecting your wedding dress!
It's pretty balmy year round, so make sure your guests pack protection from the sun as well as rain protection clothing.
Costa Rica
This is the perfect tropical background for your wedding, and is almost completely unspoiled.
Costa Rica has something for every type of couple; several nature reserves, mountain top views, and more. Daredevil couples could wed on the edge of a volcano, or in a romantic rain forest bungalow.
Late December through April is dry season, and it's worth remembering that the Pacific coast is the dryer area. There are usually much higher temperatures along the coasts but this can vary with altitude.
There's nothing quite like feeling vibrant and alive all day long. Maintaining this optimized state of mental and physical well-being is contingent upon your level of health, and this is why it's important to focus on wellness optimization if you're serious about leading an incredible life. Luckily, there are a wide range of relatively simple strategies you can deploy to enhance your level of well-being. Three of them include:
1. Take A Vacation.
One simple strategy you can deploy to start feeling better is taking a vacation. This strategy is important because it will empower you to attain the rest and relaxation that is known to promote clarity of mind and enhanced immunity. If you're ready to schedule your vacation now, consider the value of staying at Singer Island Resort & Spa. If you're interested in condos at Singer Island, note that this company can assist you with the process of finding the ideal property.
2. Meditate.
Another health strategy you can deploy to enhance your level of wellness is meditation. Meditation is powerful because it helps people combat the stress that can facilitate a wide range of unwanted diseases in the mind and body. In addition to fighting stress, meditation can generate some or all of the following health benefits:
• immunity boost
• optimized blood circulation
• enhanced functioning of the respiratory system
• better sleep
• improved memory
• enhanced cognitive function
One form of meditation that you may find beneficial is the breath-based format. Breath-based meditation is all about slowly inhaling and exhaling as you listen closely to the rhythm and depth of your breath. People who do this type of meditation regularly often find that they are able to sleep and breathe better!
3. Optimize Your Eating Habits.
One final technique you can implement to become a healthier person is optimizing your eating habits. This technique will help you look and feel better. For example, eating healthy vegetables such as kidney beans will help your hair grow longer and stronger. Also note that grapefruit can help fight heart disease by lowering your cholesterol. Some of the other healthy fruits and veggies you may want to incorporate into your eating habits include:
• broccoli
• spinach
• pineapple
• tomatoes
• bananas
• apples
There are many ways that you can incorporate these healthy foods into your diet. One of them is by having a large green salad for dinner every evening.
Don't Delay: Start Focusing On Health Today!
There are numerous strategies you can deploy to optimize your health. Three of them include taking a vacation, meditating, and optimizing your eating habits. Start using these wellness techniques immediately so you can lead an incredibly productive, positive life!