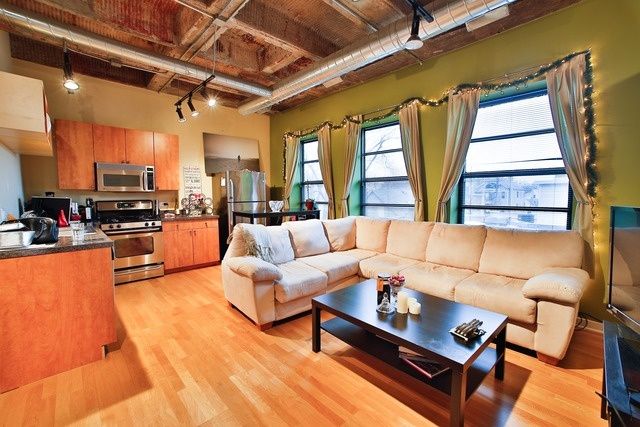 Many people are deciding to call Chicago home. Located on the shores of Lake Michigan, this city is known for its bold architecture and amazing skyline that includes the former Sears Tower, the Tribune Tower, and the John Hancock Center. It is one of the nation's top visited cities with a culture that encompasses film, theater, and the visual arts.
Chicago's culture is reflected in its many museums and theaters. The Art Institute of Chicago has an extensive impressionists' collection while the Museum of Science and Industry explores the great advancements in these fields. The Field Museum explains the evolution of our planet with an introduction to a T-Rex named Sue.
Couples will find an endless array of entertainment opportunities within the city. The Symphony Center is a great place to hear the sounds of the Chicago Symphony Orchestra. One can also enjoy themselves with a night at the Chicago Theater. You can combine either of these options with a meal at one of Chicago's top culinary delights.
Shopping and dining is abundant in this area. Michigan Avenue and the Magnificent Mile are at the center of Chicago's entertainment. Here you'll find numerous shops and restaurants in a location known as Chicago's hub. Other stores and boutiques can be found at The Shops of North Bridge and the Water Town Plaza shopping mall.
Chicago isn't just for the single set. Families will find plenty to do like visiting the Lincoln Park Zoo. Maggie's Daley Park is a new addition to the city with a terrific play area for the little ones. Conservatories are found at Lincoln Park as well as Garfield Park, and you can always catch a major league game at Wrigley Field.
Chicago has a variety of dwellings for those who decide to settle down here. The downtown area offers high end apartments, and affordable housing can be found in the surrounding Illinois suburbs. Luxury properties for sale in Crystal Lake, Illinois such as Lazy Willow are ideal for those who want to be close to all Chicago has to offer without actually living in an urban district.
Chicago is quickly becoming a destination for those wanting to settle down in a big city. The numerous things to do, job opportunities, and variety of housing makes Chicago the ideal location for couples, families, and retirees alike.