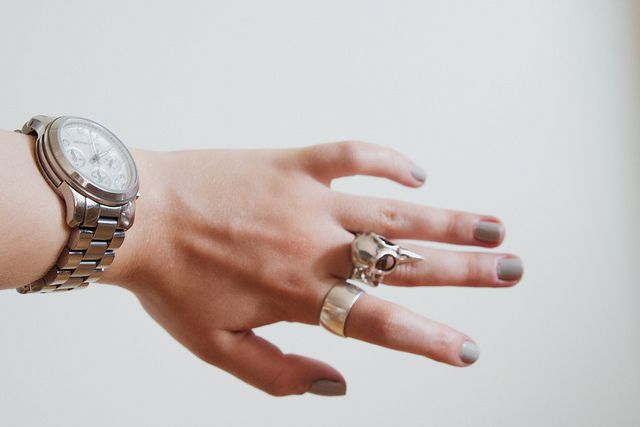 https://www.flickr.com/photos/idhren/5964288489/sizes/z/
It's fashion o'clock, and you need to dress to impress. But to tick all the boxes and become a true talking point, you need a beautiful wristwatch to complement your garb. Don't waste another minute: here are some of the coolest ways to match your trend to a timepiece.
For sporty senoritas
If you're more at home in a pair of running tights than a pair of 40 denier gloss stockings, you might want to consider a robust sports watch. Far from the rubber-molded monstrosities of the nineties, sports watches have come a long way, and come in a variety of colors, materials and styles. If you spend a lot of time running, there are also some models which feature a heart monitor, perfect for cardio number-crunching.
For glamorous gals
Carrie Bradshaw is your fashion icon, and from your lavish hoop earrings to your razor-point stilettoes, you know how to sashay down a runway (even if it is just from the driveway to your front door). Secure your style status with a little bling while you keep the time. Ladies gold watches can last for decades, so however much you spend, view it as a long-term investment, and don't compromise. You'll spend the next 23 years reminded of how you preferred the one that was a fraction more expensive.
For business beauty
If you want to command respect, show some to your timekeeping with a classic watch. Ladies designer watches range from the austere to the positively dripping in diamonds, but for some sneaky under-the-desk glances at the time, understated is best. Choose something that will match how you dress: a business watch should be functional, reliable and never more than a flash resurfacing from a crisp suit sleeve. Pair elegant styling with Swiss reliability and never be late for a meeting again.
From high street to high end, from morning to evening, your watch needs to reflect your style in a range of different scenarios. Make time to do your research, seek out a good price and get your watch fitted properly. After all, it should be made to endure, time after time.
Image by Idhren, used under Creative Commons license