We don't have this winter season in Cali, literally snowing I mean. But when the ber months comes, it may surely be cold to death and I cant really bear with it. But sometimes it is amazing to see on how the snow falls down that is why me and my family had decided to go on to the remote area where we could see the snow falling down like an London bridge,lol. The place is in palms spring, it is actually on the peek on the mountain and you"ll needed to ride on to cable cart before you can reach to this white breeze mountain.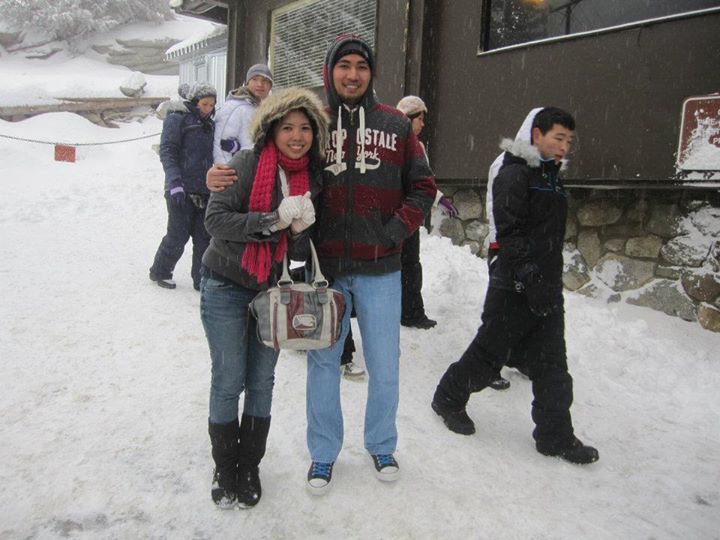 me and the husband
We really enjoyed playing with the snow though it is bit tiring to reach this place and you have to have an severe patient as queuing to the cable cart ride because a lot of tourists are waiting to have a ride going to this place. I suggest you though to come early as possible as you wanted to witness this quite amazing scenery on the top of the mountain.
But of course, we have to managed to get snap as an remembrance for this trip. Okay, that will be all and I hope you'll keep on checking me here for more of my trips and updates.